Today I chat with Curran, co-founder of Ether Legends – a fantasy world first physical and digital trading card blockchain game using the power of Ethereum and Enjin. Ether Legends offers Physical to Digital QR redemption of your Trading Cards, within a complete ecosystem of autonomous collectable minting, crafting, and scalable rewards via their multi-partnered cross-collaborative approach to token standard interoperability, and utility of its own ERC-20 – Elementeum.
You can also enter Ether Legends realm via their Android and iOS App to come. Within the app you can start collecting and creating your cards to be battle ready upon release. It's not playable yet as the game is currently finalising its closed Alpha stage for a select group of 'Legends', but the formal beta release is coming. For any campaign, preparation is key and these guys are prepping for an awesome complete blockchain trading card game!
This space is full of creative and dedicated pioneers, who are all involved in creating new and exciting platforms to entertain, reward, inform, and connect us all, with a particular focus on blockchain games and the Enjin suite of Blockchain Gaming Tools. In these Meltelbrot interviews, I chat with founding game developers and creative community members of Enjin who put their time and developing skills to task within the overall Enjin ecosystem. It's always good to hear from those we are following, so let's find out more.
But first the giveaway, again us writers will be giving away another batch of 10 Meltelbrot/eGamers tokens to the first 10 who follow Meltelbrot Twitter, retweet this article, and add their ENJ/ETH address as a reply on this article's tweet. Ether Legends is also offering to give away a Louie and Olaf of the MVB forged character to one main winner. These will soon have a custom forging path…but is yours to win now picked by Fairpick.io. Also another big giveaway from Ether Legends starts soon. Can find out more here. Good luck and share the good news!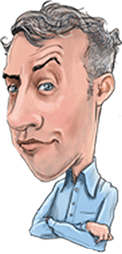 Hi again Curran 🙂 Thanks for chatting today, it's been a while since our last interview, so it's nice to catch up again, for those that are new to your game though, can you give us a quick rundown.
First and foremost… Thank you again for providing another opportunity for me to share Ether Legends. I also want to thank the ongoing supporters and those within the Multiverse community.
Ok, moving on! Ether Legends is a collectible, ETH Blockchain powered trading card game that will be on Android and iOS, available world-wide. Additional features include our just released Blockchain crafting mechanic through our DAPP interface; skybox.etherlegends.com, where collectors and players abroad can fuse different cards or required material assets (NFT's) to create new cards, playable in-game. Ether Legends is also the first and only TCG (Trading Card Game) to offer physical trading cards that have a unique one-time redeemable QR code, automatically turning your physical trading cards into a tokenized blockchain, digital trading card. Various aspects of the ecosystem have been and will continue to be incrementally deployed up to the release of the digital game.
With the digital game yet to be playable for the public – how's the release progressing?
We have had multiple preliminary release candidates on both Android and iOS devices however, the formal beta release is not YET available to all. In the closed testing phase we received very valuable feedback from the community. We had anticipated a release much sooner, but the year of 2020 has been anything but dull. The COVID pandemic had taken a toll on our progress and unfortunately had to pause with so many personal life impacts. We have reassessed our position of rushing to release and made the decision to incorporate many needed changes, features and identified bugs based on the preliminary feedback. Things are bouncing back, and the team has continued to make progress by releasing more of the Blockchain infrastructure, a tutorial mode, revamped login system, new mechanics, loot drop rewards, including the implementation of the entire ecosystem infrastructure. Although with impacts and the fact we are taking longer to formally release the game than originally anticipated, we have made significant progress with releasing portions of the Blockchain interactive ecosystem to include the perpetual amulet rewards system, booster pack card pulls and more. Live now at skybox.etherlegends.com.
Demo Game Play:
What's the major updates that have taken place in the last months?
The closed Alpha testing has wrapped up for the most part, might have a couple more testing sprints with new features as we go. We have completed our next generation Blockchain architecture in support of the entire ecosystem, released many items used for our crafting mechanics, called forging. We have also released our interactive DAPP called the Ether Legends SkyBox. The SkyBox is the interface how one would interact with all Ether Legends Blockchain assets. We have released the Gallery, Booster Pack card pulls from our various sets, the ability to Forge, and of course the release of the MFT Amulets offering perpetual reward claims for all Amulet HODL'rs. 
One of the many interesting things you are doing (which we spoke about in the last interview) is the mechanics of forging cards. How is that progressing?
Forging is complete! Skybox.etherlegends.com/forging accessible through the Skybox interactive DAPP. All the smart contracts, audits and infrastructure have been completed. It will be exciting, as its complexities in follow through were nothing short of monumental. The user interface for forging has been completed for the initial release. All forging mechanics are Blockchain based and completely autonomous, done outside of any game interface.
Forging Guide (Short): https://www.etherlegends.com/guides/Forging_Guide_Short_V2.pdf
Another thing we were excited about in our last interview was the impending Enjin Mainnet release. Now that it has been out for a while. Has its release given you the tools to progress as you envisaged?
As you know we had integrated Enjin's SDK with Kovan into our digital game for our player rewards loot drop system. The tools are great, as we have continued to develop on the platform, whether it be the creation of more Enjin-backed assets or ecosystem incorporation, it has certainly enabled us to further our player reward objectives. We have had many ongoing conversations with Enjin over the past year, specifically on the path forward with Enjin. I can tell you, with 100% confidence we have already incorporated Enjin into our ecosystem, starting with out loot drop system, forging and unlocking features while in-game. Enjin is a major part of what we are bringing forward. There are still some details to sort out in terms of being formally recognized, hoping we can get there. Our primary focus is to get this game to market (in total) and continue to demonstrate all interoperable features to help further the crypto-gaming community, Enjin and Blockchain awareness in general.
I see Ether Legends is working on MetaMask User Interfaces for Amulets, Forging and Booster packs. Can you expand on that some more?
As I touched on the Skybox previously, the MetaMask user interface is the first integration to access all Ether Legends Blockchain DAPP features. We will continue to develop to be interoperable across multiple DAPPs, browsers or otherwise. The recent release of the Amulets interface enables those who own the Amulet Founders Tokens to autonomously claim free perpetual rewards which result in various released items and characters. The Booster Pack interface also makes it quite simple for anyone to obtain Ether Legends trading cards with the click of a button, including a fun visual animation of a slot machine derived by the community. On any of the claim functions, the item "pulled" will display on the screen once the transaction completes providing visual indication! The Forging visual interface guides you through the crafting process, selecting the forged item you want, displaying the forge path and required material to forge the desired NFT again, all with the click of a button.
Is the Enjin Dapp something you guys can use?
Yes, absolutely. We are furthering the development to be compatible with as many DAPP browsers as possible. We made the decision to take some of the Blockchain interactions out of the game app and use DAPP-based interfaces, starting with the integration of MetaMask, both browser and mobile-based. Not too many significant changes are required to integrate more custom DAPP browsers, MetaMask seemed like a great starting point. There has been an ongoing push from companies like Apple and even Google to halt or force removal of DAPP browsers from apps, probably because it is taking away from their centralized app revenue. Go figure!
Your game has its own app, coin, Enjin backed ERC-1155 cards, and website, and it's been dubbed 'The future of gameplay'. What's the idea behind creating this larger eco-system for a blockchain powered trading card game? and what's the advantage of these platforms for making a gamers journey through your realm easier and more engaging?
There is a lot to it. With our focus on the TCG (Trading Card Game) use-case economy, my vision has always been about autonomy, utility, interoperability and rewarding participants; Giving the power to the collector, player, or crafter. Each participant separately or in total are essential contributors to a TCG ecosystem. The TCG ecosystem use-case alone, is quite massive leveraging basic economic models that can be applied to Blockchain gaming in general, but we believe TCG is one of the most useful and rewarding use cases out there! The other crucial part to an awesome ecosystem is building the user experience and interfaces that enable the TCG usability (the game), visualization and enabling participation in the Ether Legends economy. We are well on our way.
Lets breakdown the various focus areas and navigate through how gamers can journey through the Ether Legends ecosystem:
Collecting and asset ownership. Ether Legends offers both physical and digital trading cards with amazing artwork, scarcity, and utility. We can service both aspects of physical and digital collecting by providing a way to merge the two into the overall Ether Legends ecosystem through QR redemption, building a bridge to complete asset ownership.
Playing the game to earn rewards. The Ether Legends digital game provides the interface to play head to head battles against other players or NPC's, using your owned digital tokenized characters or companions. Token rewards are earned by winning, completing an achievement, or ranking up. Players can receive our Enjin-backed ERC1155 Trophies by winning PVP or PVE battles autonomously, which are then redeemed by the player for a variety of loot (ERC20, ERC721 or ERC1155) as part of the Ether Legends loot bucket system. Other rewards include unlocking in-game features, furthering game progression.
Forging, the Blockchain crafting mechanic. The crafting mechanism facilitates digital asset progression, autonomously. When an item or character is forged via the SkyBox interactive interface, the material to create it is sacrificed, thus reducing the material (items or characters) in circulation required for the forge, creating a self-balancing supply. Some of the items used to forge may also be recycled back into the loot drop system and economy, determined by our collaboration partners. There are various stages of forging and at each stage a new NFT is created. At any stage, these assets can be bought, traded, or sold enabling multilevel crypto-nomics. All participants can benefit as new scarce assets are created, and the point to which you are upgrading character attributes to further your quest to victory in the digital game.
Elementeum token, the TCG ecosystem currency. Most games have a form of currency that serves as an important part to the gaming ecosystem. Elementeum token is yet another asset owned by players that has multiple uses helping drive the ecosystem. This includes crafting, the unlocking of digital in-game features, the ability to buy digital characters or items through various 3rd party marketplaces like Opensea and even reduces intervals to claim rewards like the Amulet of Elementeum MFT, ultimately rewarding players and collectors abroad.
More about how we are rewarding players can be found in our "Everything" guide to Ether Legends. https://www.etherlegends.com/guides/Everything_Everything_V1.pdf
I know your team is always open to synergistic collaboration and we previously spoke about Ether Legends being an official Silica Nexus partner. How's that all progressing? Is Silicia getting close to their 'Nexus' physical kiosks operating?
The concept of Silica Nexus in terms of player acquisition is second to none. We are excited to see their continued development. I do know they were hit pretty hard with COVID based on their physical location Kiosks. I speak to the team at Silica Nexus frequently, and know they are on the cusp for some major announcements. Silica Nexus also sponsors the annual 'Run for The Unicorns' Crypto and Gaming conference in Louisville, KY in September. I believe it will be a virtual event and we will be providing some awesome virtual NFT swag for the event, and plan to discuss Ether Legends of course.
We do have many upcoming announcements with continued community collaboration with Grasshopper Farm & Cryptonom, (again!) through our forging mechanic. Forging will be a game changer with inclusion of cross collaboration game partners, their games, and their assets! Through forging, we have already implemented a limited number of partner game assets for the initial release. To name a few, The MVB's Shield of Ioreck, Helmet of Ioreck, Dragon Riders of Kriptomat Red Dragon, and CryptoandGamers' Membership tokens can forge to characters like these below:
Recently we saw Ether Legends enter the Minecraft world via a grand guild building within the innovative MyMeta minecraft, how did that come about and what can we expect to see coming from it?
The building was a direct contribution of the Ether Legends and Enjin community. With the ability to create beyond your imagination, it demonstrates the limitless use-case to Blockchain gaming with all that is available within the Metaverse. The Minecraft plugin is one example of what the Enjin platform is capable of, for rewards and community collaboration (+ playing games!). A big shout out to Simon and Bruce Wayne, taking it to the next level.
MyMeta Minecraft
Bruce Wayne! The ultimate philanthropic hero working behind the scenes! Another thing I see you guys do a lot to give back to your fans are GIVEAWAYS 😊 Are there any going on at the moment?
We do a lot of giveaways, giving back as much as we can and to get people interested in what we are doing. There will be multiple giveaways on twitter in the weeks to come, forging focused! Here's our main ones currently going:
You guys are Ether Legends literally in name and practice! With the giveaways, they require Ether based gas fees, and I've certainly found these current gas fees to be a hot topic at the moment. How do you see the problem of current high transaction fees being reduced?
There are two paths and they are both happening concurrently. 1 – are the scaling solutions, off chain or side chain, consolidating transactions for a reduced fee…. or 2. address the scaling solution at the source, that being ETH network, at its core. Both are viable long term but the best way to solve the scaling is at the source #2, ETH 2.0.
So. I believe Vitalik and team will solve it, and with extensive precaution, which will be different than any other self-proclaimed POS "scalable" solution. Nothing is more thought out, and thought through, and with minimal flaws, than Ethereum. It is the way, if they keep the course. ETH 2.0 will be scaling at the source and what is needed for all. Then, if you add a scaling solution on top of that, it will just be that much faster (but probably not needed). ETH 2.0 basically makes alternate universes that can run transactions concurrently which is a scaling solution but again, at the core/source, that being ETH 2.0.
All above my pay-grade ha but makes sense:) Looking ahead, where do you see Ether Legends in the next 6 months?
I see the full ecosystem being deployed with user interfaces and the Beta digital game formally released. Players hopping onboard to get a taste of all that Ether Legends offers! On the card set front, Bots and Bolts, our next subtitle should be released. This will also mark the discontinuation of the legacy Men and Beasts card set, closing that Booster Pack, capping the Men and Beasts character assets. I believe we will have implemented scaling solutions to reduce or eliminate gas costs as well. There will also be some major announcements of the exciting things that have been worked in secrecy. Of which a new game title under the Ether Legends umbrella will be formally announced, leveraging current assets with cross-game interoperability and new Elementeum use-cases.
Sounds like a lot more exciting news is fast approaching! Is there anything else you'd like to share with the readership?
I want to again thank the community for the ongoing support. Like most projects we have seen our struggles and delays. Your continued patience is legendary. I want this game out there more than anyone and I know many are hanging on to see that happen. It WILL happen. See you all in the Arena!
Visual Collectible Guide:
https://www.etherlegends.com/guides/Visual_Guide_V1.pdf
Game Play Guide:
https://www.etherlegends.com/guides/Ether_Legends_Gaming_Guide_V6.pdf
Will do! and thanks for taking the time out Curran to share such a considered and insightful response to the q's 🙂 If you want to join the ranks of Ether Legends and see where this innovative trading card game advances, follow the links below.