I'm not exactly sure how to best start this weeks Play2Earn report. On the one hand side, I've had a pretty good week in terms of crypto gains, on the other side I've missed several of my daily articles and have been pretty damn stressed in my everyday job. Ultimately, I've spent way more time working than what I would have liked that to be and that led to a situation where I barely managed to even keep my voting power below 100% or finish my Splinterlands quests. I feel like doing an article about what's going wrong with my work environment, but I'm not sure yet I really want to open up that can of worms.
Either way, I've been trying to show up everyday, but for several days now, I was just done for when I finally shut down my business computer. This will have to change (and soon!) but if you follow my reports for a while now you are probably aware that I had these kind of issues repeatedly during the last 12 months. It's weeks like these that really make me wish it was 2025 already and I could simply live from my crypto hustle. Anyway, that's enough on that matter, let's get back to the actual topic and take a look at my token gains first:
Indeed, this has been one of my best weeks in terms of token growth so far. Obviously, this was mainly due to me being super active in the week prior. So next week, things will sadly look a lot worse again. I've been buying some more CTP during the week and I'll continue doing so until the power up challenge ends. My goal was to get to 20,000 CTP by the end of the challenge. I'm not exactly sure if that's still achievable but we'll see. CUB is also growing nicely, with about 11 CUB coming in daily now. Fingers crossed that it's going to take off eventually. If it ever does, I should pretty much be set. Even at current numbers, though, these gains are really great - that's about 200$ passive income in a week right there!
Next, let's take a look at what's been going on in my different projects:
I didn't have a good season in Splinterlands, mostly because I simply didn't get to play as much as I wanted to and even failed to complete my daily quest twice. I didn't get to Champion I and also didn't compete for the top spots. Crazy enough, I still finished at rank #55 for the season with only 27 players finishing in Champion I. I'm not sure how I feel about these numbers honestly, maybe some tweaks are needed at the top as I feel that at least the top 50 should probably be in Champion I by the end of the season.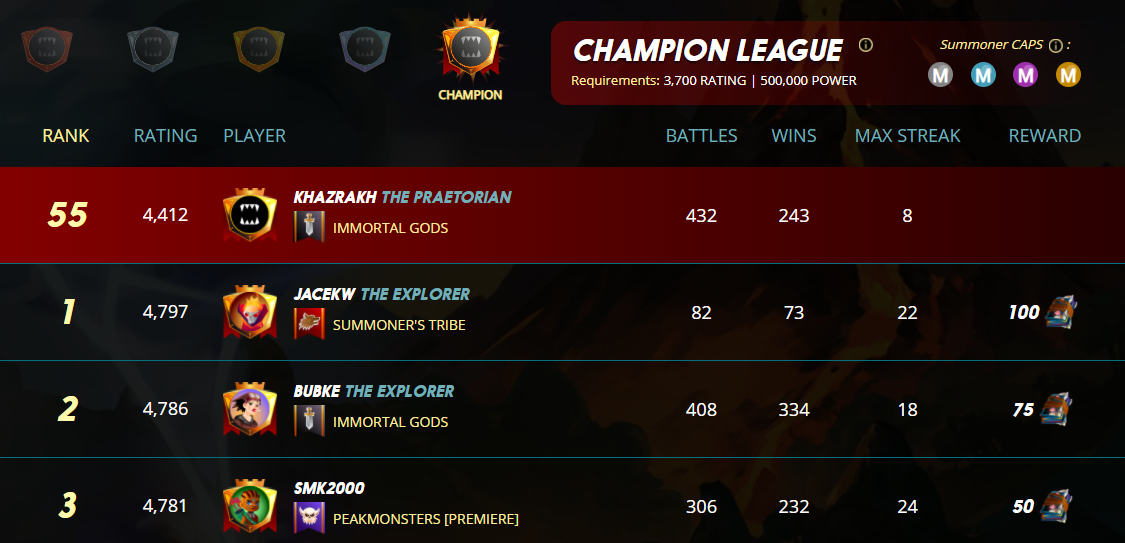 I've also missed a substantial amount of tournaments but at least managed to play all Brawls for my guild again. I'm doing pretty good in the Novice Untamed only fray, having played each fray there so far and winning most of my games. I'm curious to see how things progress in the higher tiers but so far I really love Brawls, it's an amazing addition to the game!
I've also had crazy high referral rewards again, sometimes coming back after a day to another 20,000 credits gained. This has allowed me to max out several more monsters. On top of that' I've also got two new max level summoners, namely Mylor Crowling and Lorna Shine.
This brings the number of max level summoners I have access to in both Splinters to 3 and this really changes how I play the game. Picking the right summoner feels at least as important as picking the best monsters go along with. As always, figuring out what summoner to pick when is going to take me a while, but it will certainly help me a lot once I get to compete for the top ranks again.
This week's biggest news came from eXode without doubt. In a matter of days, we'll get access to the first stage of colonization, complete with pre season objectives, squadrons, alliances, and what not. This is such an exciting time for me and I really can't wait to get my hands on everything.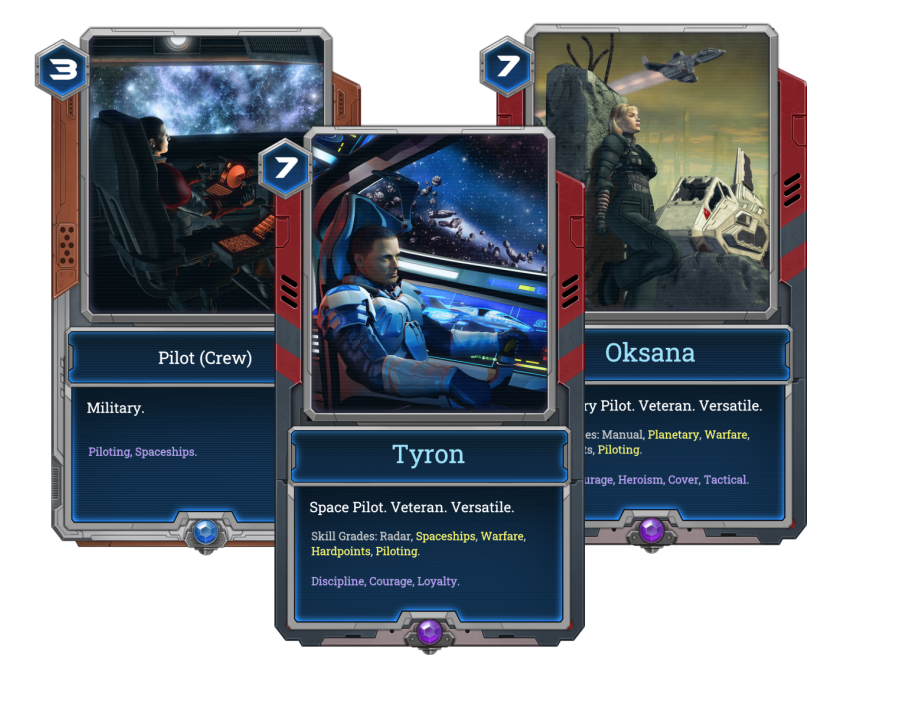 So far, the only person that ever really playtested Colonization is @elindos himself, so I'm highly curious to see what he has in store for us. As soon as I had a chance to test everything, I'm certainly going to release another article covering everything that I've found. I'm also still giving away free cards to new players, so if you join the game, make sure to leave me a comment and I'll send you some cards to help get you started!
Another pretty promising project that I stumbled across during the week. I've did a full article covering my first impression, so you might want to check that one if you haven't heard about the game yet. The article itself was pretty well received, both on Hive and Publish0x, so I found a total of 59(!) referrals for the game, probably a new record in terms of referrals from a single article - awesome stuff! I've already completed all steps to upgrade the starter ship and am also in the top 100 for the airdrop already, so if I'm lucky I might win some additional ingame assets eventually. It's still more than a month until their presale starts, so I might be able to find some more referrals until then and hopefully some of them will go shopping for a bit.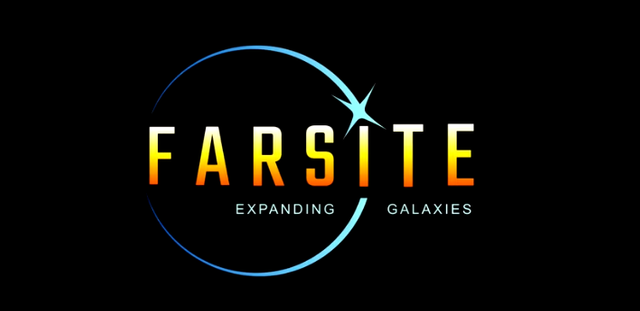 Talking about referral rewards, Doctor Who Worlds Apart is still one of my biggest weekly earners in that regard. So far, I've bought 67 booster packs from the referral rewards which equals a total of 335$ earned that way. I'm taking a shot with Doctor Who as I'm not going to sell anything on their marketplace for quite a while. I want to see if the game ever manages to take off and maybe even make it to the mainstream. If it does, these 1st edition cards should fetch a pretty nice price. So unless I come to the conclusion that the game is going down for good, I'll just keep everything and won't sell anything before 2025 or even later. Let's see how that goes, but so far I have a rather good feeling about it.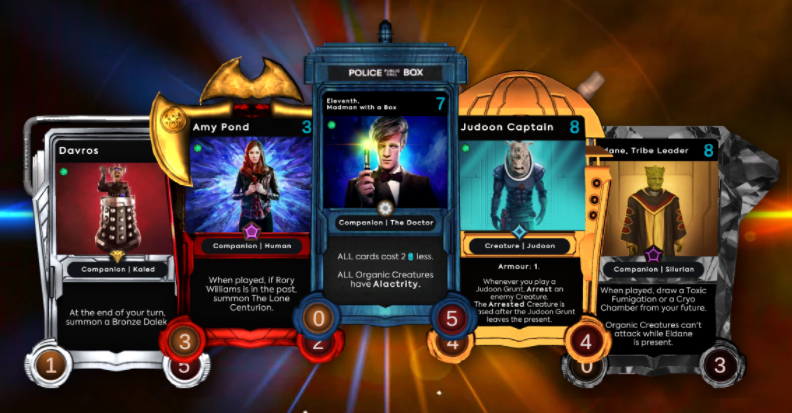 Conclusion
And that's already all for today. Only some short updates but things are looking really great in these regards. I'll be visiting my family this weekend so I won't publish anything until Monday probably. I hope to get back on track by then and get an article out every day again. I really need to find a way to better blend my publishing into my everyday work routine. Anyway, thank you all for reading and see you next time!