Dear followers, dear investors,
It's been a special week. Hive opening, crypto stabilising, markets trying to figure out the ways they must take and the opening of the new GoldLeoSwitzerland channel !
I want to take this opportunity to give you some news about the Crypto/GoldLeoSwitzerland project. So we're now live upon the Hive blockchain, even if it still needs some improvement, I'm totally supporting it and can't wait to see it grow !
Last week officially opened the new Telegram channel in the name of GoldLeoSwitzerland. It was already accessible something like two or three weeks ago but only as preparation. From now on, it is fully accessible.
This channel's goal is to share my articles but also from other great economists/analysts about the precious metals market and miners. I have my favorites as you may see in the very first article shared, and you can find the reasons why I totally support this market in the second one written last week. By the way, I strongly recommend this second one !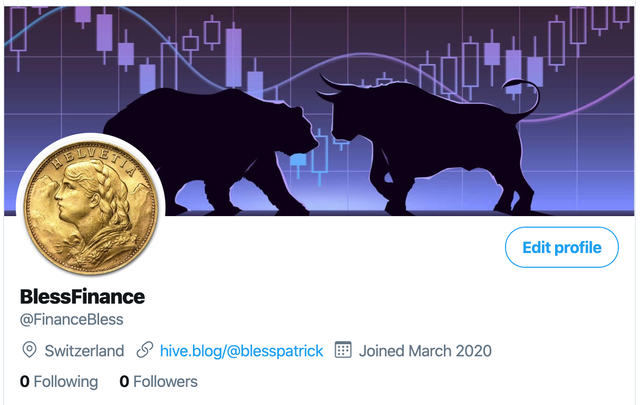 The second and very important move is the opening of my twitter account. I know some people don't have an account on the Hive blockchain or on Publish0x, and using this platform I'll be able to share all my articles and even interact directly with anyone. It's a pleasure to welcome you there and for those willing to support the hard work that is being done I am listed for the brave rewards threw the Brave browser. Thanks in advance for your support.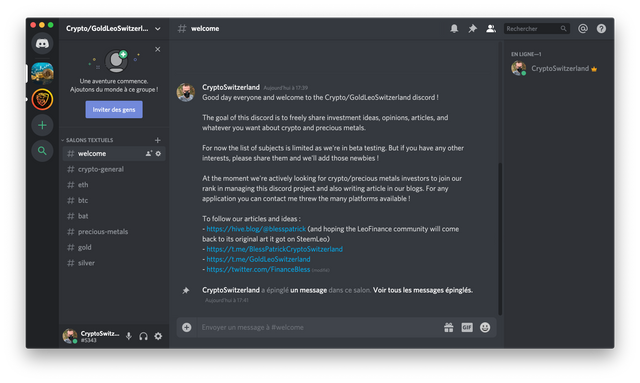 Last one but probably the biggest one is the opening of the Crypto/GoldLeoSwitzerland's discord ! This is a very big path into ideas' sharing for my blog. My goal threw this discord is to let anyone come and freely talk into specific channels about investment, markets, technical analysis or fundamental one. It is made to share ideas and to progress all together !
For this last one I am actively looking for investors/writers to join the team. I would like to find other people that may give their opinions, opening the horizon and completing my views of the investments. As the project is still in beta testing I'll only recrut 3 writers for now to become part of the team. And if it works and grow then we'll see what come upon us...
I hope you had pleasure reading those news and I wish you all blessings from the Almighty !