Regulation of crypto in European Union this year ! What's happening ?
The European Commission is finishing the documents about crypto and digital financing. If they succesfully adopt the law it will help for crypto environment. For crypto companies there will be better legal environment and also it could make european economics stronger.
European Commission spent last year by consulting with experts in crypto.
Commission realised: a) specialized open public consultation (19.12.2019 - 19.3.2020)
                                   b) consulted the public on an inception impact assessment (19.12.2019 - 16.1.2020)
                                   c) consulted Member State experts in the Expert Group on Banking, Payments and Insurance (EGBPI) (18.5.2020 and 16.7.2020)
                                   d) held a dedicated webinar on an EU framework for cryptoassets, as part of the Digital Finance Outreach 2020 ("DFO") (19.5.2020)
EU want to know if regulation will mitigate the risks of fraud, hacking and market abuse and also explain the coherence with the upcoming revision of the anti-money laundering legislation. 
First, the Commission considered two policy options for developing a crypto-asset framework for crypto-assets not covered by existing EU financial services legislation (except 'stablecoins' for which a different set of options was considered – see below):
Option 1 - 'Opt-in' regime for unregulated crypto-assets
Under Option 1, issuers and service providers that opt in to the EU regime would benefit from
an EU passport to expand their activities across borders. Service providers, which decide not
to opt in, would remain unregulated or would be subject to national bespoke regimes without
being granted the EU passport.
Option 2 - Full harmonisation
Under Option 2, all issuers (except those making small offerings) and service providers would
be subject to EU law and would benefit from an EU passport. The national bespoke regimes
on crypto-assets would no longer be applicable.
But if every state of EU want to have a control the estimated supervisory costs for each Member State (including staff, training, IT
infrastructure and dedicated investigative tools) can range from €350.000 to €500.000 per
year, with one-off costs estimated at €140.000
The legislation also described in detail the plan to create a single market for cryptocurrencies so that they could be sold in all European countries. This is similar to the introduction of the euro in 1999, which created a single currency for all members of the Union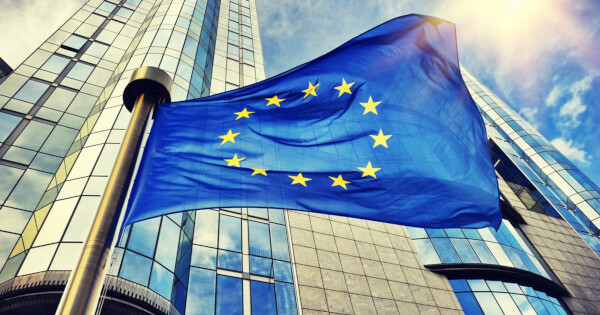 The legislation comes when Commission Vice-President Valdis Dombrovskis said in June that a lack of legal certainty regarding cryptocurrencies hampered growth and business opportunities for the region.
The current proposal, meanwhile, aims to put it into operation in the third quarter of this year. However, according to the report, a delay can be expected due to the coronavirus pandemic.