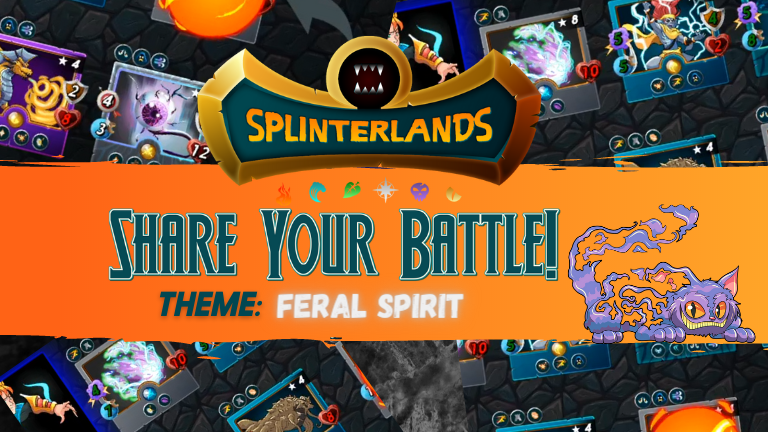 What is Splinterlands?
Splinterlands is a card game, similar with Hearthstone, where you can play battle against other players to get a better rank or in tournaments. It is a NFT game based on Hive Blockchain, with multiple ways to capitalise and make money, real money, by playing it or trading in it. You can start earning as soon as you buy a Spellbook ($10) getting DEC tokens and NFT monster cards via daily quests and season quests(every 2 weeks). There is an airdrop daily, for a whole year, currently at day 176/365, I think, and you can still get some nice governance tokens just by playing the game for the next year. Everything counts, cards, DEC on HIVE, WAX, ETH and BSC, lands, titles, skins. You can maximize the airdrop by staking all you SPS for a 36.80% APR right now. Another way to make profit is to rent cards, getting paid in DEC tokens for it. But, my, oh my, the renting price right now is so, so low.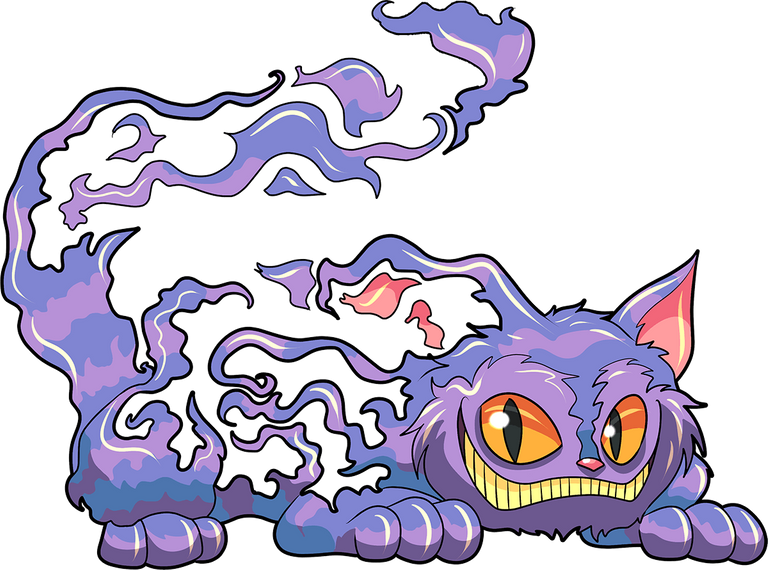 The free for all 3rd phase sale is on, and I had only enough funds to buy 68 packs. At last, we can finally buy packs with 4$, using just Credits. Even then, if you want to get the extra packs, you still need vouchers, but just for the bonus packs. An awesome hint from a really good player (not me), if you open your packs after the Legendary summoners are introduced, you have a small chance to get them from the packs. Unlike right now. I believe that lands will be introduced next in the second quarter of 2022, I believe, with a price of 570$ on average for each at the moment. Just check this awesome page about what are the Lands supposed to do.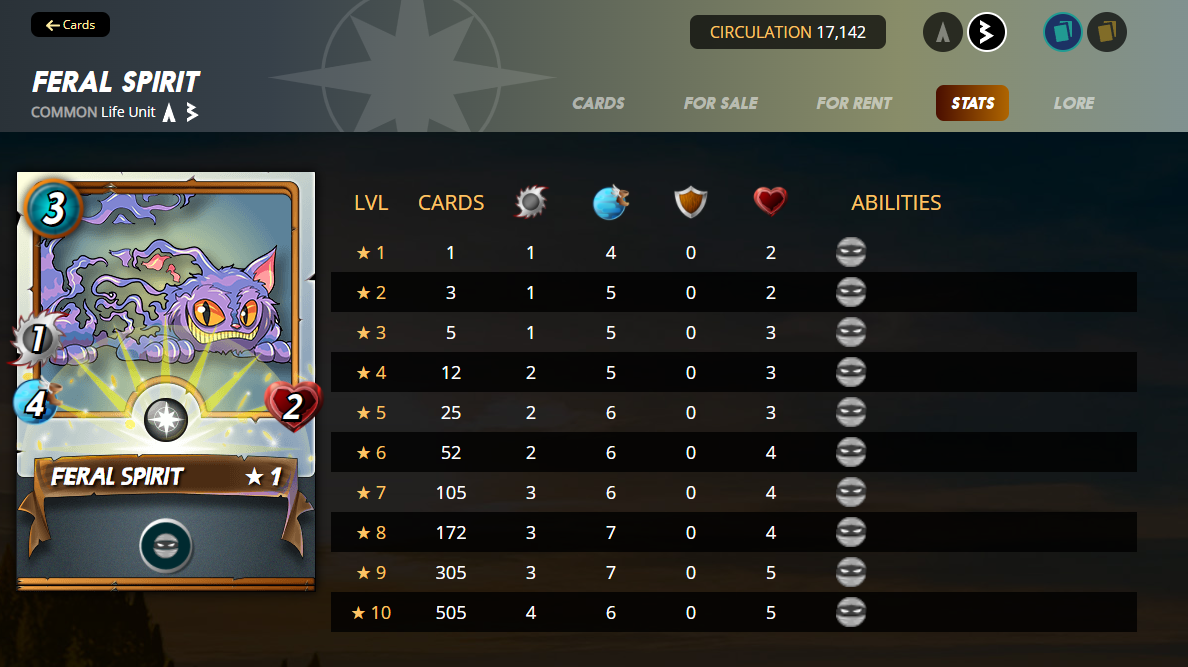 The Feral Spirit is a Common Life Unit, from the Alpha Beta pack, and at max level 10 it will cost around 1200 bucks to buy it, and it has 4 Melee Damage, 6 Speed and 5 Health, with just 3 Mana cost. As its main skill, Sneak is there from you from level 1. This is a cheap card, but if you use it on certain conditions (Think Dragon boos +1 Melee, with another 2-3 cards with inspire, and you have a 6-7 Sneak damage, even if the Health will make it vulnerable to Opportunity cards.
So, for the challenge, this were the starting conditions:
Mana Limit: 17
Rulesets: Equal Opportunity (all card got opportunity) and Melee Mayhem (all cards can attack from any position)
Teams:
Mine - Summoner: Tyrus Paladium ( boosting Armor by 1) with Shieldbearer as tank with Taunt and Shield to reduce damage taken, the Chicken on second position if the tank dies, Silvershield Bard with Speed and Cleanse, in case of Poison, Feral Spirit with Sneak, Armorsmith to keep the tank Armor up and Soul Fiend last to stop an eventual Sneak attack. All the cards used because of their zero or 1 mana cost have at least 1 Melee Attack to be used with Opportunity.
Opponent - Summoner: Tyrus Paladium ( boosting Armor by 1) with Pelacor Conjurer as main tank with Flying and Magic reflect, backed by a Divine Healer, followed by a Feral Spirit with Sneak, a Powerful Stitch Leech and Uraeus, all three of them with Sneak, completely annihilated by my main tank Taunt ability.
This was a interesting battle, both of us choosing the same summoner, but while my opponent chose the extra damage, I went for the extra Armor and Repair. I was right. I managed to basically kill the whole team, slowly, with no loss, in just 4 rounds. Funnily enough, the only one doing some damage to my tank was his healer.
Star of the game - The one and only, my little faithful Armorsmith, for keeping the tank alive.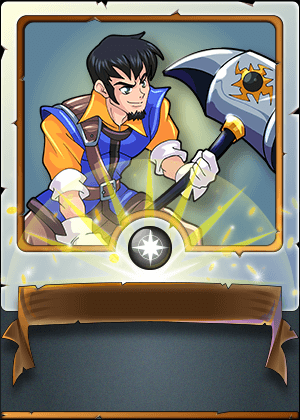 On the side note, my continuous support for Splintertalk.io is going well, with my SPT tokens number raising to 1 million. All of it is delegated to @monster-curator, as this account is doing a great work curating the best posts on the forum. Next, I am slowly building some SPT power (80K at the moment) to manually curate on Splinterlalk.io also.
All the best, George
Why not...
...have fun and win rewards on my favourite blockchain games (Splinterlands- Hearthstone-like card game) (Mobox - GamiFI NFT platform) and (CryptoBrewmaster - Beer factory sim).
...get the higher rewards for your investments using Blockfi, Hodlnaut and Celsius.network. Get ETH tokens while writing on Publish0x blog, using Presearch search engine to maximize your income with PRE tokens. Check my Lbry.tv channel in here and use Torum instead of Twitter . I am also writing on Read.cash.