My level of staking is still 55K SPS right now, as the price kept moving up and down, and I try to stake more instead of selling it, aiming for 60K, if possible, after I finished upgrading all my CL epic cards. Rare are next on the list. On the last week doing daily quest a had some decent results, 14 cards, with a Medhampir and a Gargoya Devils as best drops, lots of common and rare, some DEC and some potions:
2 Alchemy potions
2 Legendary potions
4024 DEC - with one chest having 2800 DEC
14 Monsters: Venari Heatsmith x2, Pelacor Conjurer x2, Pelacor Bandit, Pelacor Mercenary x2, Gargoya Lion x2, Tidehunter, Meadhampir, Vampire Bat, Exploding Rats, Gargoya Devil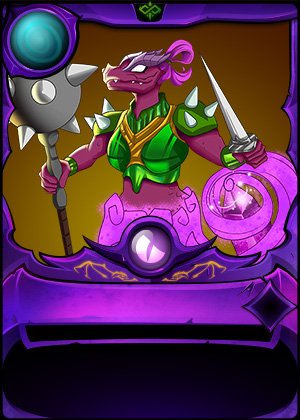 Total value rewards this week: 6.12 $
Mightyrocklee complete portfolio statistics:
Number of cards: 605 - Common: 262, Rare: 177, Epic: 89, Legendary: 77
Alpha: 20 - Beta: 31 - Promo: 11 - Reward: 205 - Untamed: 84 - Dice: 24 - Gladius: 24 - Chaos: 206
Gold cards: 168 BCX: 22439
Value: $ 22220.94
​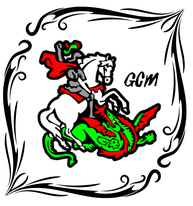 I was saying that 55K SPS are staked, and whatever 300 SPS I have dropped daily, I will use it for a validator bid this time. Seems like the vouchers will stay, at 20K per day, even after the initial presale, and they will get additional uses given enough time (EXTRA bonus packs when used and Validator discounts). I am focusing now on upgrading the epic cards from CL to max level slowly slowly, with all Legendary upgraded. Also, rumor has it that you may need monster cards to increase production on your lands, and the higher the card level and rarity, the better. I got a bit overexcited and I updated few minor cards one more level. Seems too cool to miss it. Price on Gold and Legendary cards will explode as soon as the lands are here. I can see the price going up a lot for the Splinterlands governance token, as the market start to go up again. Already got some important real life use.
My stack of 1 Million SPT to @monster-curator is getting some nice daily returns. At the moment 4 SPT equals 1 Airdrop point, and you can get quite a few SPT tokens writing in the weekly challenges or participating on different contests organized by the Splinterlands team. I got 1110k SPT to curate, but at the moment I am exchanging the SPT daily rewards into Hive. I am also increasing my Oneup bags, aiming for 50k Oneup and I have already saved 200k Level for @Psyberx airdrop. If you want to play Splinterlands, give me a shout on this post, and I may lend you some nice cards, if you message me your account name here.
My referral is https://steemmonsters.com?ref=mightyrocklee .
All the best,
George
​
Why not...
...have fun and win rewards on my favourite blockchain games (Splinterlands- Hearthstone-like card game) (Mobox - GamiFI NFT platform) and (CryptoBrewmaster - Beer factory sim).
...get the higher rewards for your investments using Blockfi, Hodlnaut and Celsius.network. Get ETH while writing on Publish0x blog, using Presearch search engine to maximize your income with PRE tokens. Check my Lbry.tv channel in here and use Torum instead of Twitter . I am also writing on Read.cash.