TL;DR: Anyone that's ever doubted the power of Michael "Giga Chad" Saylor, take a lap.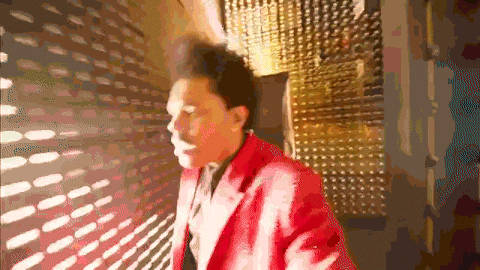 Peter Schiff looking for a new smart person that's bearish on Bitcoin
OOooowee friends, we've had some epic news come out today!
First of all, quick introduction for those that are new here:
I've been working for Tesla since November 2019, including stints in both New Zealand and the San Francisco bay area ~30 minutes from Fremont. (More on my background here).
Throughout my time with the company, I've constantly harassed our finance team to open up more on cryptocurrency, mainly in the form of an endless stream of emails to our payroll managers along the lines of "pAy mE iN BiTcOiN pLz".
Well folks, I'm absolutely ecstatic to announce that THAT DAY HAS FINALLY COME!
SHABAMMMMM BABY!
Bonus shoutout to the 13,000 people who read my post about why February 3rd was such an important date for the future of Bitcoin's institutional adoption. It's looking like that prediction was spot on! What a HELL of a start for what's set up to be a mad dash to Bitcoinization by every company that wants to survive and thrive through the decade and beyond.
Now, let's slow down and break down exactly what Tesla actually announced:
1. $1.5 Billion BTC purchased
This is the main takeaway. For you sat counters out there, I haven't seen any official statements on the exact amount of bitcoins they acquired, but my best guess given recent prices is around 35-40K BTC.
That's a hefty chunk of supply that's been swooped off of the marketplace, especially given the fact that companies like Square, Paypal, Grayscale, and more are literally buying more Bitcoin than is being mined on a daily basis.
Can anyone say supply shock?
2. They will "soon accept Bitcoin as payment for some products"
We'll have to wait and see exactly which products will be BTC-purchasable and how soon, but I have a few guesses...
Predictions
Prediction #1. Tesla's "NOW ACCEPTING BITCOIN" announcement will launch during their next big vehicle reveal.
While it's very possible that a "Pay by BTC" button just randomly pops up on the website out of the blue, I can't help but daydream about how PERFECT it would be if they lined up the "pay by Bitcoin" announcement with their next product reveal. More specifically...that of their highly-anticipated $25,000 car.
Why would this be such an amazing combo?
a) Bitcoin payments are a game-changing move, so it makes sense that they'd want to maximize exposure to the news. Everyone and their mother watches the unveil events, because it's a near-guarantee of viral moments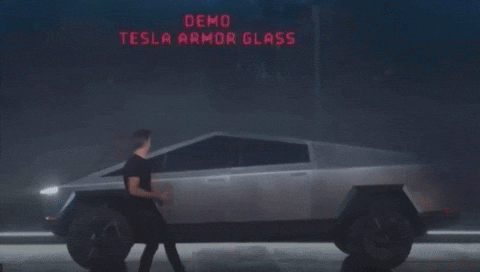 b) The perfection of Bitcoin announcement at an unveil would be tenfold, since the audience most interested in the $25,000 car is the younger folks.
Think about it: millennials have been obsessed with Tesla for years, but most of them haven't been able to afford one. Once they catch wind that Tesla's about to launch a model that's the same price as a freaking Toyota Camry, they will clear out their calendars to tune in.
And guess what else young people like?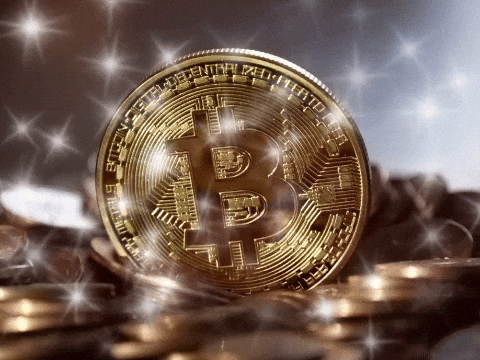 Source: Giphy
It just makes way too much sense.
The most likely scenario I could see dismantling this prediction is if a barrage of new institutions pile on in short succession, skyrocketing the BTC price, and adding pressure for the board of directors to rush the payment portal onto the website so they can squeeze out maximum BTC income at lower prices.
We'll have to wait and see...
Prediction #2. $1.5B is a total low-ball for how much BTC has been purchased by Elon's empire in recent weeks.
Now, I'm not an expert on all the rules involved on how/when companies must disclose their big purchases, but I DO know that there were multiple treasury representatives for Spacex at Michael Saylor's conference as well.
Plus, as far as I know, Elon hasn't disclosed his personal holdings of Bitcoin in nearly two years:
Do you really think he wouldn't have loaded up on more before Tesla's big announcement? Institutional purchases have waaaay more hoops to jump through than personal buys, so I'd be shocked if he hasn't been accumulating on his own recently. (Remember, he literally put "#Bitcoin" in his Twitter bio for a period of time).
Prediction #3. Apple is on the clock
Tesla and Apple are arguably the twin giants sharing the tippy top of the big-tech mountain.
I GUARANTEE you that they are running around like chickens with their heads cut off right now, scrambling to expedite their Bitcoin implementation strategy so they aren't late to the sub-100K price level party.
Tesla just blew the door wide open for every ambitious company ON EARTH, so they'd better get a move on.
Aside from the obvious game theory in action, here are 2 specific reasons why I think Apple will buy Bitcoin in a matter of days or weeks, not months:
EXHIBIT A. They have TOO MUCH money to play with
Apple has $76 billion in cash on its balance sheet, and the company generates $25-30 billion of operating income each quarter. Thus, a $3-5 billion Bitcoin buy would be a mere nibble for them.
They've seen what happens when companies allocate dough toward the king of crypto (first MicroStrategy and now Tesla) so the dirty work has already been done. All that's left is for them to take the leap.
EXHIBIT B. They have a plethora of perfect on-ramp opportunities
Much like Square has integrated Bitcoin into their P2P payment business without a hitch, Apple will do this with Apple Pay.
And that's just the beginning...they have an entire OPERATING SYSTEM under their umbrella as well, which could be utilized in all kinds of creative ways.
Could you imagine if they released an update giving every iPhone a native Bitcoin wallet!? I'd argue it's not a matter of if, but when.
So much exciting stuff going on, folks!! I hope you're as HYPED as I am.
Peace and love,
-Ben
---
---
Affiliate Links:
*I use and love all of these. Feel free to ask questions about them in the comments!*
Publish0x - Y U no sign up yet?? Earn crypto for writing AND reading!
Presearch - Like Google search, but earn crypto! (Referral bonus: 25 free PRE tokens!)
Unstoppable Domains - Claim your name in the future of crypto payments & web domains! (Referral bonus: $10 off 1st order!)
BlockFi - The ultimate "savings account" for crypto HODLers & passive income fiends (Referral bonus: Up to $250 bonus BTC!)
Ledger - The ultimate hardware wallet--stack your crypto here for the long-haul! (Referral bonus: varies. Click the link to find out!)