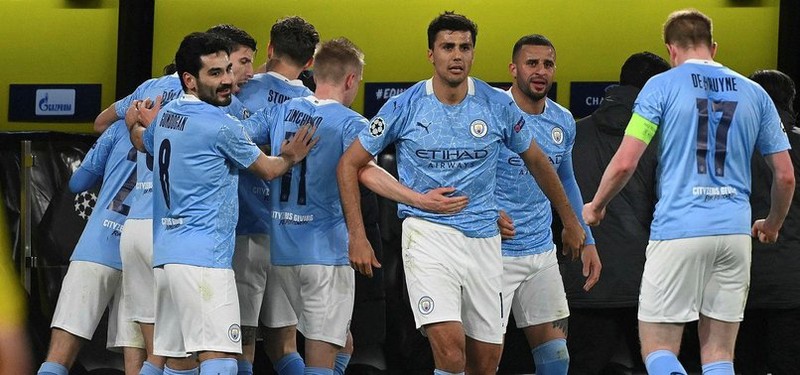 The biggest question should be this one: Is Manchester City a beast? 
Hello everyone, have great days.. After i have watched last nights game i want to share my humble opinion with you.. 
Yes, last night i have watched Dortmund - City game live and i have realised that Man City is a superb team.. I actually know their killer performance in Premier League.. But now i am talking about the biggest arena in world football.. I mean and i believe there are no teams that will play in that way when you play in Westfalen.. There is no team that which can play that easy against Dortmund.. Even their early goal Dortmund couldn't fight with them.. They were playing like they have already lost when City scored their first goal.. 
Guardiola seemed too nervous because Champions League is everything for him.. He has already won 29 cups including 2 UCL.. But that was 2011 May when he last got the Champions League with Barcelona.. It's been 10 long years and he want to have the cup again badly.. More than any coach alive.. But i feel that he also has already knew it.. Because he knows what his team capable.. I had only one question last night about Guardiola and that was why he didn't started with Raheem Sterling and Gabriel Jesus.. Anyways, he got the semi's ticket so i don't have to create more question about his line-up :)
So, Manchester City was too confidenced and they already knew that they will jump to semi finals.. There were no hesitate.. They've seemed know that they are too strong for Germans.. Dortmund has really tried hard but yet everyone knew about City's winning.. That really was cristal clear if you have watched them..
Ball possession was %58 to %42 for City but 737 total passes would show the difference, because Dortmund only had 464.. If we check the corners (11-2 for City) we would also understand how City played on the otherside.. 
City could stop my man Haaland and that was their priority.. Guardiola has studied his lessons well, just like all the time! That's why he could reach his 8th Champions League Semi Finals.. By the way Phil Foden was man of the match in my opinion.. He is only 20 years old but he just plays like a superstar!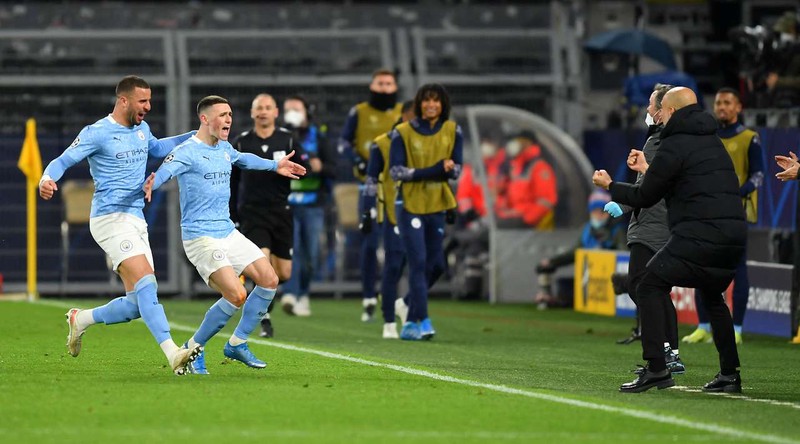 Early FINAL!
I wish that the City and PSG should fight at the Istanbul Final but the draws wouldn't make it happen.. It seems that the final of this Semi Final war would become a champion..
PSG have lots of superstars players specially Mbappe and Neymar but City has a strong team, they have better midfielders.. I am going to take City side for the win.. My prediction goes %60 to City and %40 for the Paris team..  
The other match-up; Real Madrid - Chelsea games will be great one too but not as City-PSG match-up.. But we also always remember that everything coul happen in UCL.. Also we need to remember Real Madrid's latest success in Champions League.. In last 11 years they got the UCL championship 5 times.. Yes, Ronaldo was the biggest answer but yet they have good and solid team.. Kareem Benzema is playing his Top football lately.. With Tuchel, Chelsea got way better and it would be very hard to eleminate Chelsea and that is another important stat.. That's why i can't predict and result for Madrid-Chelsea.. The better will beat the other!
Thank you for reading me..