 The term 'Bitcoin Maximalism' was originally used by Vitalik Buterin, about 5 years ago, as a derogatory term to describe Michael Goldstein, president of the Satoshi Nakamoto Institute. Over time, the unconditional BTC supporters seized on this designation and placed it on their chest as a badge of honor.
It's true that Bitcoin is ahead of the competition in terms of decentralization, brand recognition, market penetration, and future potential ROI.
For BTC Maximalists Bitcoin and just Bitcoin is the true expression of a decentralized currency, and that the bitcoin network provides everything that investors want in a digital currency. All altcoins are doomed to fail and also claim that BTC will simply absorb and implement any short-term advantage that altcoins might seem to offer. In addition, and perhaps most importantly, Bitcoin Maximalists believe the BTC is destined to topple and replace the current financial system... Either way, BTC's Maximalism remains highly significant in today's cryptographic scenario, and shady ICOs do not necessarily help enhance the reputation of this industry.
Yesterday I entered the FaucetHub website, yes I am a fauceteer, and to my astonishment, I realized that due to regulatory requirements (??!) FaucetHub will begin a transitional phase into the launch of a new platform. It will only continue to support Bitcoin and discontinue all Altcoins' support on the new platform. 
This got me thinking. There are some projects that I believe, but is Bitcoin supremacy real?
I don't have a well-established opinion on specific cryptocurrencies due to market instability, lack of deepening issues and my opinion of 'money' being a bit unconventional... some projects I invested in fell at half the price I bought them, but hey if it goes up my portfolio goes too! I only have my intuition and play according to my wallet.
But should the ones with just a couple of bucks invest only in Bitcoin?... At the end of the day, Bitcoin price influences other cryptocurrencies. And 'whales' influence market trends. Or are we 'Paedocypris progenetica' the decision-makers at the end?
Is it just a bubble? All the cryptos?
Although I don't believe it's a bubble and that a new era is on the brink, it bothers me to embark on this expedition lined with old narratives, beliefs, and attitudes that have always been responsible for the corruption that has been degrading our entire ecosystem. Centralization, be it human supremacy over other species, governments, cultures, egos, greed, war, etc. 
Thomas Edison: Automation, transportation, communication. And the man that controls that current controls that future.

Womack: [to Tesla] You can't see the real force that moves things it's not ACDC. It's not currents, it's currency.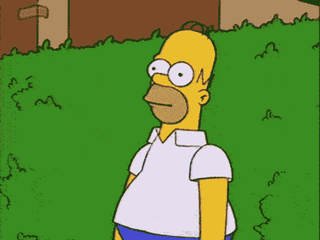 Coins To Watch In 2020 according to:
LINK
BAT
RVN
NRG
REN
LTC
ETH
ENJ
DASH
STEEM
Ethereum
Chainlink
Basic Attention Token
NASH Exchange's NEX
Cardano
Enjin
There's a consensus here along with Crypto Lark... 
Any thoughts about 'Bitcoin Maximalism'? About the best coins for 2020? Or how to use this new technology to remake and recreate healthier narratives for the human ecosystem and the planet?Cheers