NEO (NEO) has been referred to as the "Chinese Ethereum" as it is the Peoples Republic of China's first open-source blockchain that is similar to Ethereum (ETH). While it is immune to the Coronavirus, Neo currently is the #19 coin by market cap at the time of this writing.
Brief History
Previously known as Antshares (ANS) when it was founded back in 2014, rebranded itself to NEO in reference to the Greek word meaning "new". Along with the rebranding, Antcoins (ANC) changed to GAS and being a similar function as Gas on Ethereum. In 2016, Antshares/NEO raised over $4.5 million from its ICO in the Chinese crypto market.
Founded by Erik Zhang and Da Hongfei, both also started a company in 2014 called Onchain that developed a Decentralized Network Architecture (DNA) that creates public and private blockchains. By 2016, Onchain was listed in the Top 50 Fintech Company in China by KPMG. Onchain collaborates with the Chinese government where NEO is a public open-source platform with different community groups that contribute to the project.
NEO vs Ethereum
Since the reputation of NEO is compared to Ethereum, they have their similarities and key differences.
Both Offer:
DApps and Smart Contract
Initial Coin Offerings (ICOs)
Key Differences:
Transaction Speed
Compared to Ethereum's 15 transactions per second, NEO can handle 10,000 transactions per second. NEO uses delegated Byzantine Fault Tolerance (dBFT) consensus protocol allows for a more optimized network to be capable of such a tremendous difference in speed.
Developer support
NEO supports multiple popular programming languages such as C++, C#, Java, and Go. This gives a larger developer base to build projects on the NEO blockchain.
Ethereum currently only allows Solidity and Vyper programming languages and are working on supporting a couple of others that aren't as popular. With having fewer people knowing these programming languages, a wide range of developers needs to learn these languages first if they want to build Smart Contracts and DApps on Ethereum.
Gas Fuel
While having similar mechanisms for their fuel, NEO blockchain has 2 different coins, NEO and GAS. When users hold NEO in their wallets, they receive GAS tokens that are for allocating network resources to be able to interact with the network such as transactions and consensus voting. NEO's GAS can be traded on supported markets for more NEO or another crypto.
Ethereum's gas is just another name for the smaller units of ETH and not a separate coin like NEO but functions the same way to be used to interact with Ethereum's blockchain.
Government Support
While Ethereum is working to be supported by governments, NEO is known to be supported by the Chinese government. China has the world's largest population on the planet that allows for a wide adoption for cryptocurrency in the Chinese markets and other Asian markets.
Divisibility
With most cryptocurrencies, they are divisible into smaller units like with ETH with their gas. Neo is not divisible. When transferring NEO you cannot send amounts like 5.1 or 100.5. Only whole numbers can be used. That is part of the reason GAS is another token that is divisible.
Mining
NEO is an updated Proof-of-Stake protocol using dBFT consensus so there is no mining. While Ethereum is currently Proof-of-Work (PoW), it will change to PoS later in 2020.
Read the Whitepaper for full details.
Growth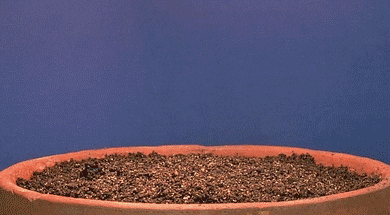 Since the start of NEO's mainnet on October 17, 2016, it has seen a large amount of growth like many coins in the market despite the most recent bear market. 
Last month in January, it was reported that crypto lending platform Constant partnered with NEO's Vietnamese community, TINTUCNEO to expand NEO in Vietnam.
Also last month, NEO made an investment in their top Decentralized Exchange (DEX), Switcheo, to make improvements and support Switheo's native exchange token SWTH. Switcheo will launch the SWTH/GAS trading pairs and support for trading fees to be paid using GAS tokens on March 6, 2020 .
With this strategic partnership, Neo will be committed to supporting the Switcheo Token (SWTH) by financing the redemption of SWTH for GAS at a price floor at a rate to be determined at a later date, with effect from 12th Feb 2020. (Update: This has been postponed to 6th Mar 2020). Under this agreement with Neo, SWTH can be redeemed for GAS tokens through the SWTH/GAS market that will be available on 11th Feb 2020.

We will also be supporting the Neo ecosystem further by allowing trading fees on the Neo blockchain to be paid using GAS tokens with effect from 11th Feb 2020, 17:00 UTC+8. Since we will now accept the blockchain's native token as trading fees, we will deprecate the use of SWTH as trading fees.
Switcheo will also be offering discounts on trading fees to SWTH holders with their tiered discount program as follows:
Earlier this month in February, the NEO Economy released a token swap platform NEOEconomy.io that allows users to swap between 45 different cryptocurrencies into NEO or GAS.
Just last week, Binance's futures trading platform Binance Futures officially launched a perpetual contract with 50x leverage for NEO.
Main specifications for the NEO contract:
Base Asset: NEO
Quote Asset: USDT
Settlement Asset: USDT
Contract Unit: 1 NEO
Tick Size: 0.001
Minimum Contract Qunatity: 0.01
Maximum Contract Quantity: 100,000
Base Initial Margin Rate: 2.00%
Base Maintennce Margin Rate: 1.00%
Liquidation Fee: 0.5%
Neo has been showing some large growth in 2020 so far. That may not come to much of a surprise to many in the crypto space as China has been dominating the Bitcoin market for some time with the production of Application-Specific Integrated Chip (ASIC) mining hardware and mining farms. Can NEO keep up the growth and rise into the top 10 coins by market cap? We will have to see in the coming years with the rest of the market and how China decides to handle regulations on crypto, but since the government does support NEO, chances look good.
Note: This is not trading or investment advice. Please do your own research.