People talk about change and revolution all the time but the truth is, we're not actually ready for it. In the midst of all the bullshit surrounding censorship, lack of gun control and crypto slander, a ray of hope presents itself in form of a Democrat Presidential candidate, Andrew Yang, who quite frankly, belongs on Steem. Here's why I think so.
Who is Andrew Yang
Andrew Yang is popularly known as an American businessman, philanthropist, and lawyer who's vying to be the President of the United States, through the Democrat party.
However, to the rest of the World, who see through the bullshit that the mainstream media are doing, he's a forward-thinking guy with views that go against the status quo and is purposely being stifled by the mainstream media. It is not going to be the first, nor will it be the last time that someone with potential game-changing and reorienting views gets hushed by the mainstream media.


The YANGGANG

Like I pointed out, The world is probably not ready for the heat this man is about to bring. He's been up against it from the get-go, evident in the fact that compared to the other Democrat candidates, he's given less talk time. Yet, he's made quite an impression on society and garnered a large following worldwide. We're the #yanggang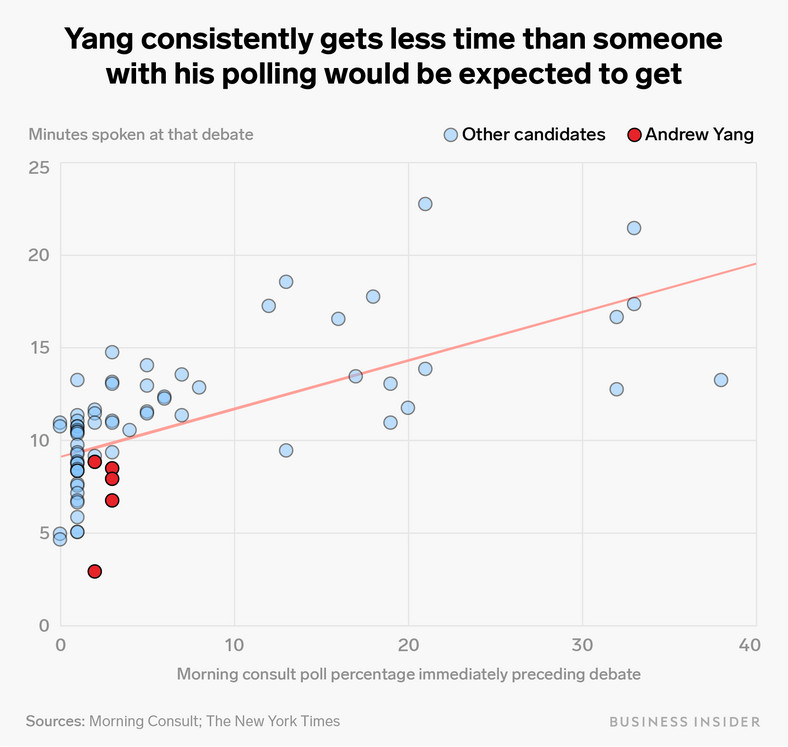 His Views

During his campaign, he has touched on a lot of issues that have attracted the attention of numerous forward-thinking individuals. Top on the list and the reason why I totally love him is his view on Cryptocurrency. Andrew Yang, in this blog post discussed the issues surrounding cryptocurrency and modern tech companies.
The advancement of technology in America has driven the advancement of humanity nationally and globally. But technology has also outpaced our government's understanding of it, and regulations are falling short of protecting us from Big Tech companies that are prioritizing profits over our well-being.
In the same blog post, he boldly mentioned how modern technology has outpaced the politicians and senators in the US. Highlighting the run-ins with Mark Zuckerberg and line of questioning, as proof of their lack of insight. He then proferred 4 solutions and the top of the list seems quite familiar;
Regulate the use of data and privacy by establishing data as a property right. The associated rights will enable individuals to retain ownership and share in the economic value generated by their data.

To achieve this aim above, one of his objectives that will no doubt sound familiar to everyone on this network was;
 Use a VAT on digital advertisements and data use to ensure every person whose data is used for tech companies to sell ads and sustain their business model will get a slice of every digital ad.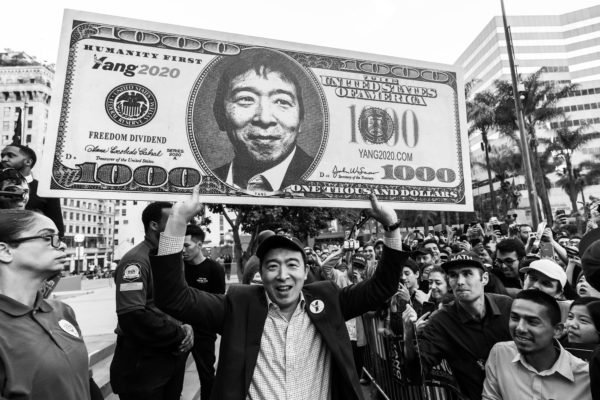 source
Hello Mr. Andrew Yang,, what you suggested already exists and it is called Steem Community/blockchain. It would be totally awesome to have you around here with us. Andrew further stated in that blog post that;
Cryptocurrencies are seeing levels of fraud because of the lack of regulation. Other countries, which are ahead of us on regulation, are leading in this new marketplace and dictating the rules that we'll need to follow once we catch up.
We have a guy that's open to the idea of cryptocurrencies and understands blockchain technology, a guy who wants to protect information and would regulate how big companies like Facebook, Twitter, Instagram, and other similar entities mooch off their users by giving the users a slice of the cake. Little wonder why the forces that be are trying to silence him.

Steem community offers what mainstream media doesn't and that is a platform where you have complete control of your information, free of "unknown" manipulation and the usual dirty politicking that goes on off-camera. It is the place where a premium is placed on information and people thrive off.
https://www.youtube.com/watch?v=u3sUWcnlt_8
I've always been a solo act but today, I'm joining the gang. The Yang Gang.
You can also find me on;
View on Steempeak