Cryptocurrency, blockchain and similar means of earning remains one of the best to earn for myself and a lot of Nigerians. It is free from the corruption that has plagued the country for a long time. The only problem is that in terms of mass adoption, we're lightyears behind the rest of the World. This means we have to convert every crypto earned via trading, contests and otherwise to Naira. Bummer.
With that said, I compiled a small list of exchanges where one canconvert Steem to Naira and invariably, send directly to your bank account.
Steem Exchanger is a fast and efficient way to convert Steem from your steemit wallet to Nigerian Bank account. To use this service;
 Create a free and instant account here. The first box requires your steem username. This is the account that will be linked to your Steemexchanger profile.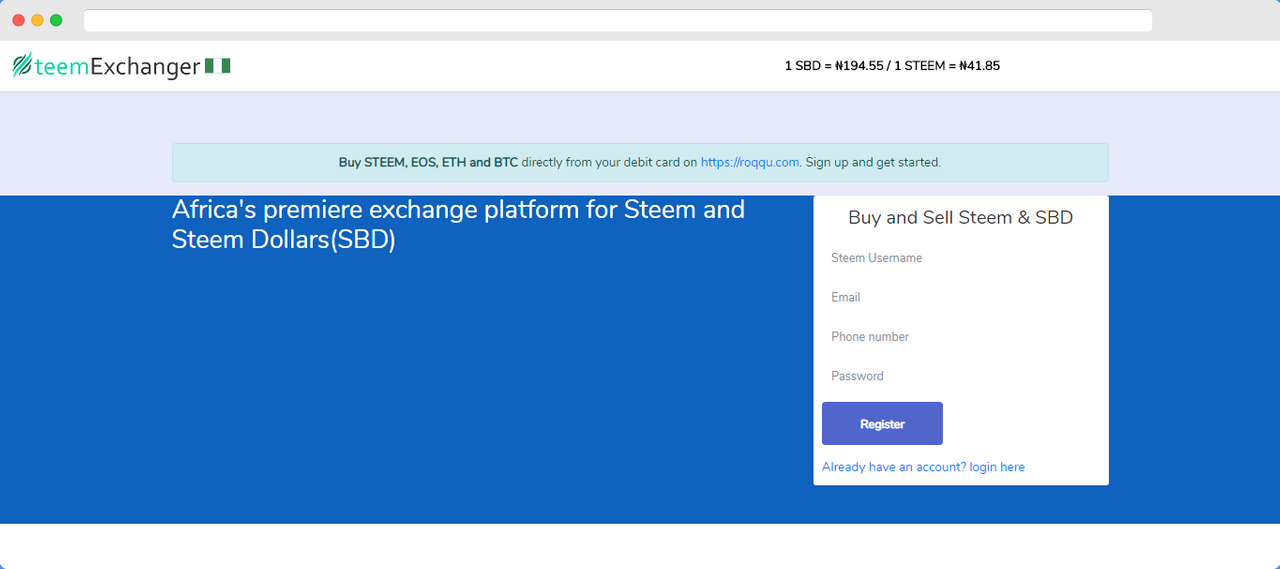 Login to your page and you'll see your dashboard. It has real time data of the steem username you link during registeration.
 Transfer any amount of Steem from any steem account to @steemexchanger using your unique memo. After making this transfer, wait for one minute then click on "I have made a transfer" and your steem will reflect in your Steemexchanger wallet 
 SteemExchanger is equiped with a Naira wallet. Convert the steem or SBD to Naira through a few clicks as illustrated below.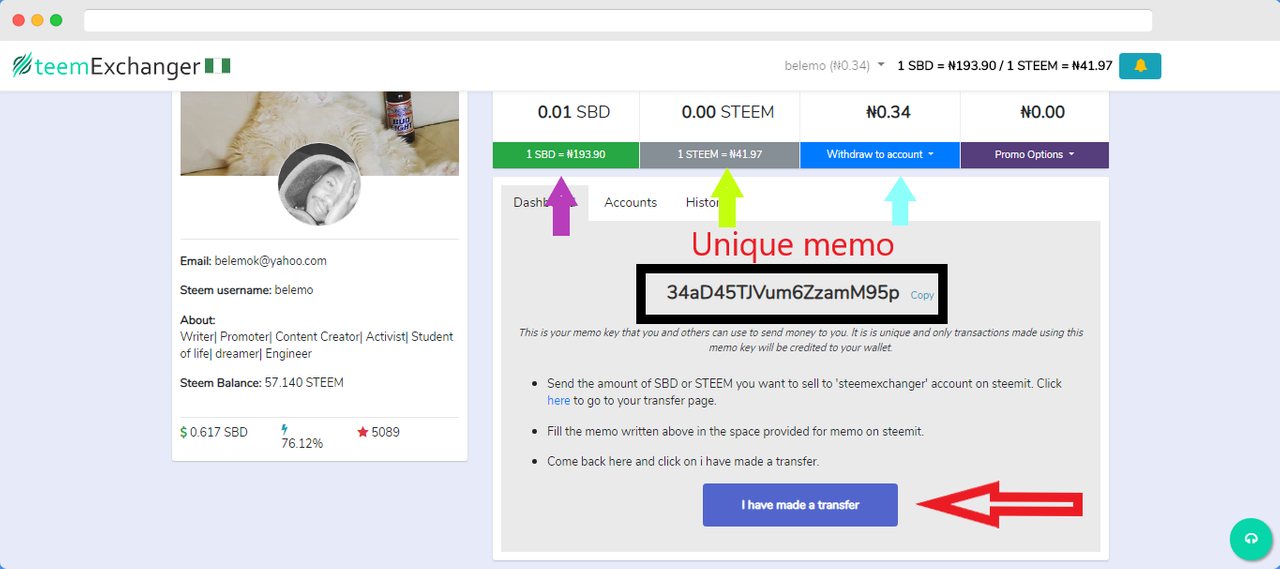 After converting to Naira, you can withdraw your fund to your Bank account or Load recharge Card for any network.


Roqqu is quite similar to Steemexchanger and sending steem to your Roqqu wallet is pretty much the same with Steemexchanger. Roqqu has a few extra features that Steemexchanger doesn't have.
Roqque exchanges BTC, ETH, EOS and Steem
You can buy the aforementioned cryptocurrencies with your debit card.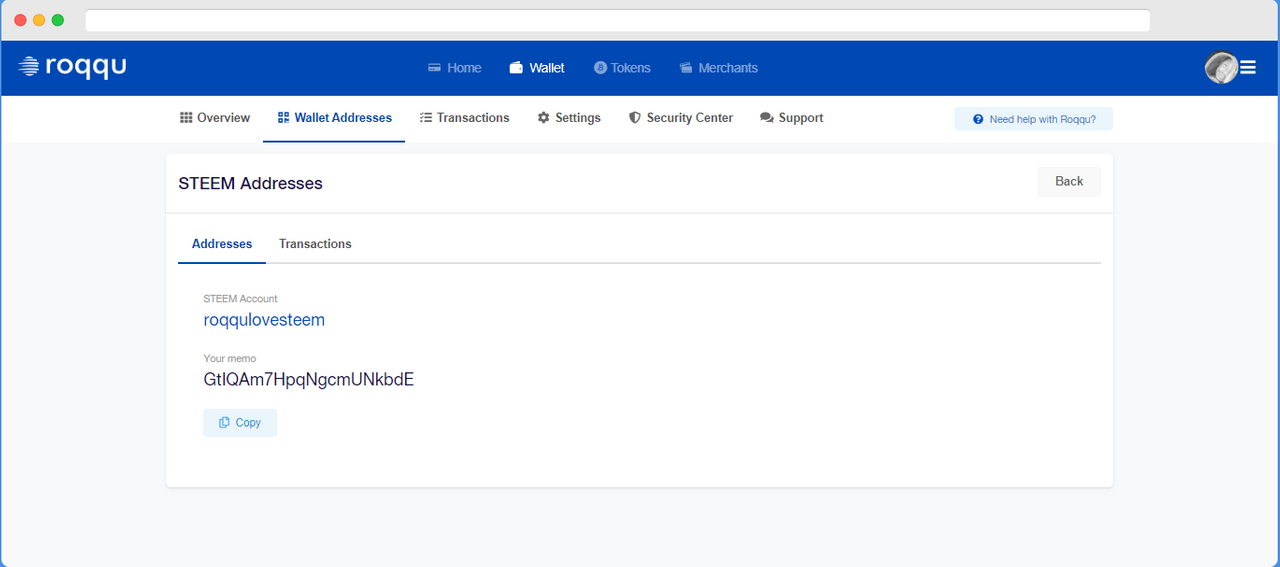 -Transfer Steem to @roqqulovesteem using your unique memo
Click on "I have made transfer" after 1 minute and your transaction is completed


Luno is an indirect way of converting Steem to Naira. Luno wallet is equipped with BTC, ETH and BCH wallet. This procedure requires converting Steem to either of the tokens available on Luno App mentioned earlier. I like using @blocktrades because it is a lot easier. There are probably other ways to convert your steem to either of the tokens listed earlier, use any one you deem fit.
Here's how I use Luno to convert steem and send it to my bank account. There are two sides of the Transaction.

 Steem Interface
Go to https://blocktrades.us. in the past you didn't have to create an account but now you you will be required to create a free and instant account.
Generate an exchange request for steem and the desired cryptocurrency
Input your BTC, ETH or BCH wallet inbuilt in your Luno mobile application in the transaction request.
Generate the transaction receipt.
You can use Steemconnect or do it manually. I do it manually; copy the memo and then transfer the amount of steem you want to convert to @blocktrades using the provided memo.
Send the Transaction and after a short while, your converted cryptocurrency will reflect in your Luno Wallet.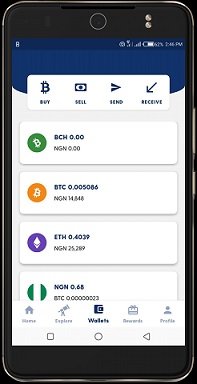 Luno Interface
Select the Wallet and tap Sell. You will be prompted to input the amount of the new currency you want to convert. It will be instantly converted to Naira and deposited in your Naira Wallet
Select your Naira wallet and tap Withdraw to send the funds to your bank account.


 Comparison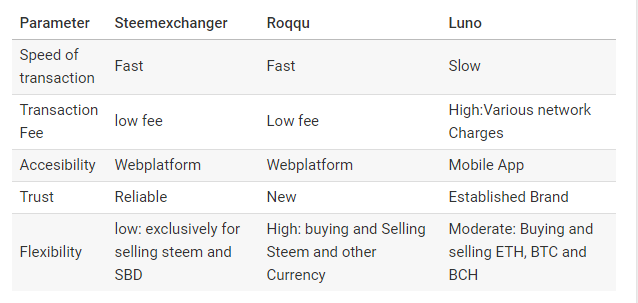 There are probably other exchanges out there but these are the three I like to use. I use Steemexchanger when I want to instantly convert my Steem or SBD to Naira. I use the other two when I want to hold my steem in an exchange that enables me earn from Trading against Naira.
So what do you think? do you use any of these exchanges? do you know other ways to conduct these transactions? please tell me what you think in the comment section
Note:
The Procedures presented above is only applicable to Steemians in Nigeria
Disclaimer:
This is not financial advice. It is advised that you make your personal research before making any investment.