Splinterlanders are living thrilling times on HIVE blockchain and new users are jumping in from second to second as in a gold rush. Growth is exceeding any expectation and if you fall asleep and wake up next day you mind find yourself overwhelmed and surpassed by the hoards of players that are smelling blood and start on fighting for their share of treasures. Hyped warriors everywhere, crazy players and new users that think to quit their jobs as in the Gold Rush days are taking everything to a new dimension.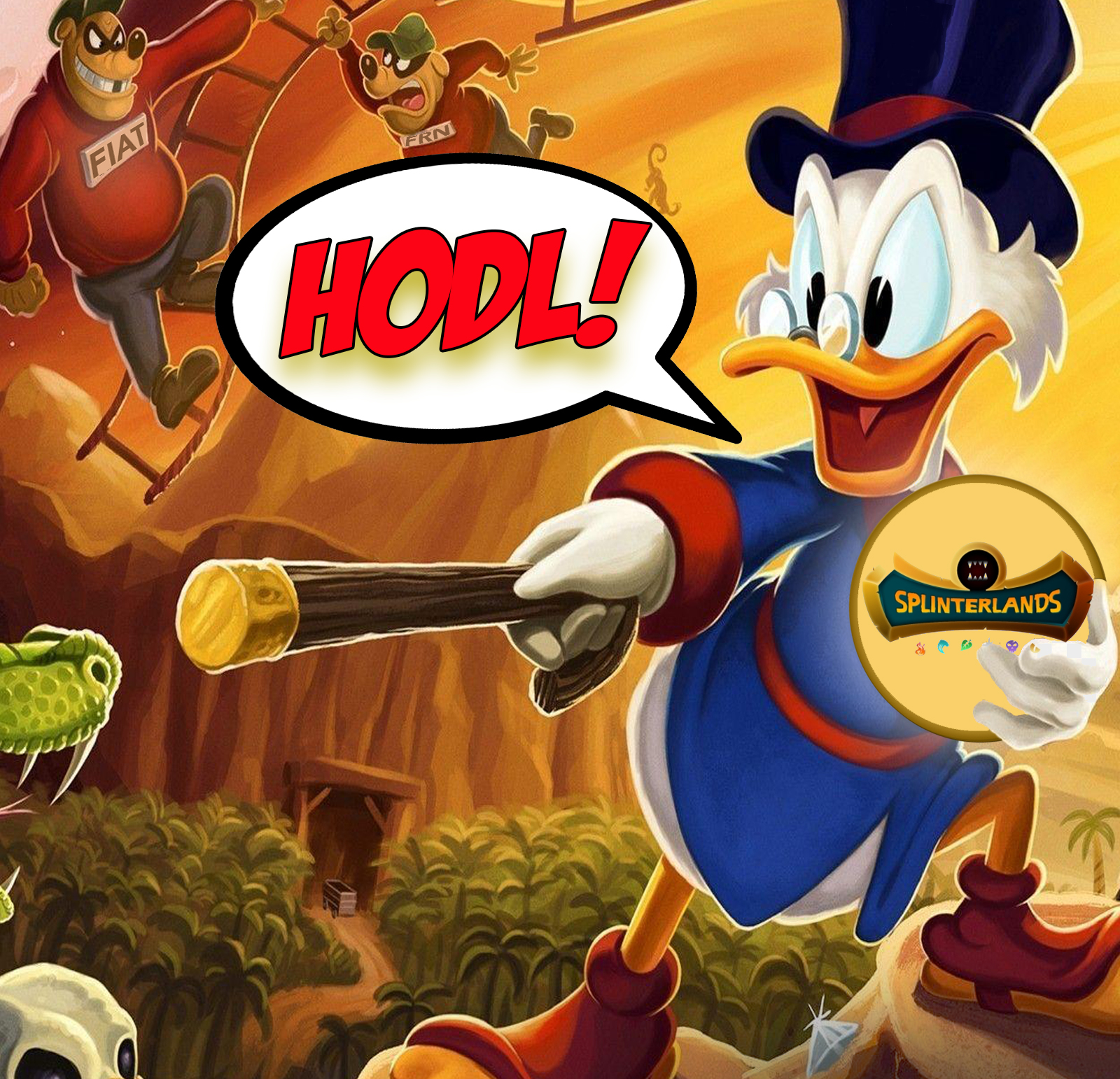 And while this might be challenging for Splinterlands game and Hive blockchain, I think this is the moment for this great ecosystem to shine and put its mark within the global crypto enthusiasts user base and stick the flag for eternity. All the communities around are uplifted and people that came for Splinterlands are asking around what projects there are, if to trust one or the others and are starting new journeys on specific themes, hobbies or investments.

I find myself in the middle of this crypto Gold Rush and I must confess that I am looking at a dilemma that I've struggled also in the past - should I take any profit or HODL and BUILD my bags with SPS, DEC, SPT and NFTs for greater times? There are moments where I say to myself that it is time to take some PROFITS, but after few hours my mind plays tricks and turns around and whispers that is better to HODL. And this is where I am standing and I am having troubles parting with all my crypto assets that I'm invested, either cryptocurrencies or NFTs. I'm not investing in shitcoins, but in those that I do I am envisioning a great future for them and don't want to sell short in the early stages.

So if you have any suggestion or method to solve this dilemma, I would be grateful and I think also others will take some wisdom from it. Until that moment comes probably I'll HODL my assets as I think there are greater times to come and better opportunities for those invested.
Posted Using LeoFinance Beta