Yesterday I wrote an article about getting started on the Holybread game. Today I thought I should give another game a try and Rising Star was a long time due. I did not want to spend so much time playing games on Hive. When I was playing only splinterlands, I was thinking that I was already spending too much time playing Splinterlands. It was true that I did not have enough time to explore other games but with a long break from work now I wanted to try out some new games and that is why I'm exploring games one by one for the past few days.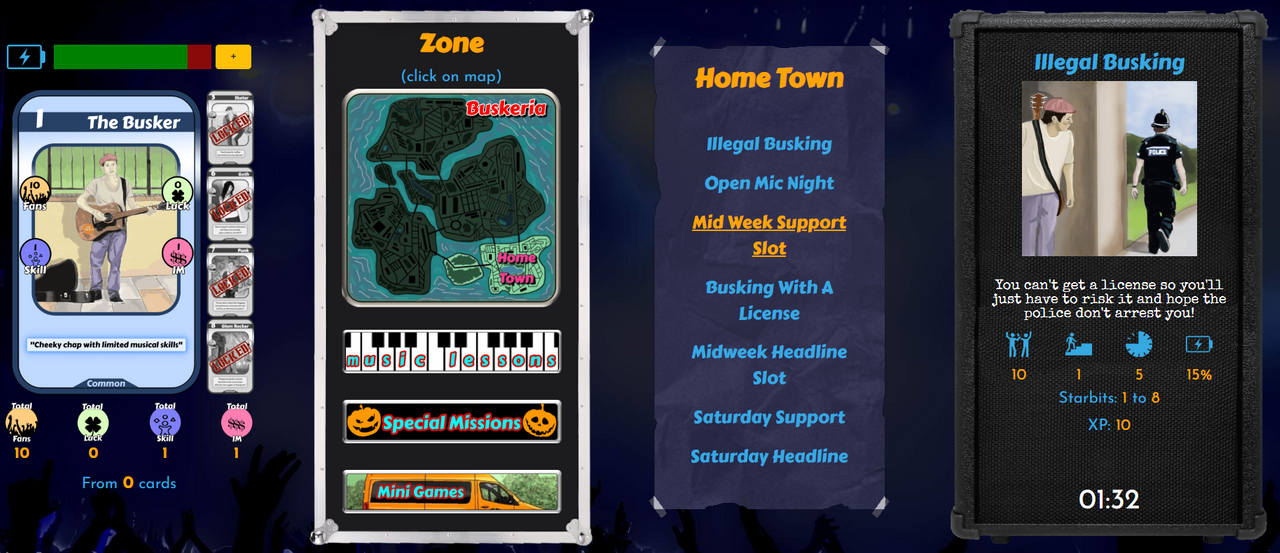 From the first look, I feel that the gameplay is almost similar to what I saw in the Holybread game. The only problem is that I have to wait for the energy to regain and then complete Missions which requires frequent clicking. I agree that not all games can be designed like dCity to give some passive income just for investing in the game and not doing any frequent playing. Every game is unique and different in its own ways.
When I checked the blocks on Steem Engine, I know for the fact that Rising Star was the first game that was launched if I'm not wrong. I see some starbits transactions on the NFT market even before dCity market transactions. Even though I was recommended multiple times, I did not have enough time to explore this game.
Today I wanted to include Rising Star notifications to Kani bot. In order to explore that I wanted to first play the game and experience the game first before developing something on it. I did the same for dCity as well. I played the game first, understood how it works, and then implemented dCity notifications on the Kani bot for discord users.
I have been playing the Rising Star game for a few hours now. So far it looks good. The game progress is a bit slow but looks good. I guess any game would be like that in the early stages. I have to keep a watch on the energy and looks like I will be able to do some missions only if I have enough energy. Looks like I will also have to purchase some basic cards to make the game more interesting.
The user interface
I have to be honest that the user interface is not one of the best, especially for a game. Some options are confusing initially and then after getting used to it, I'm able to understand what is what. I wouldn't blame the developer but I guess that's how all the alpha games would look like. I was initially thinking why asp.net for the website but as long as it works, it should be okay. Maybe as the game grows the website might get a lot better.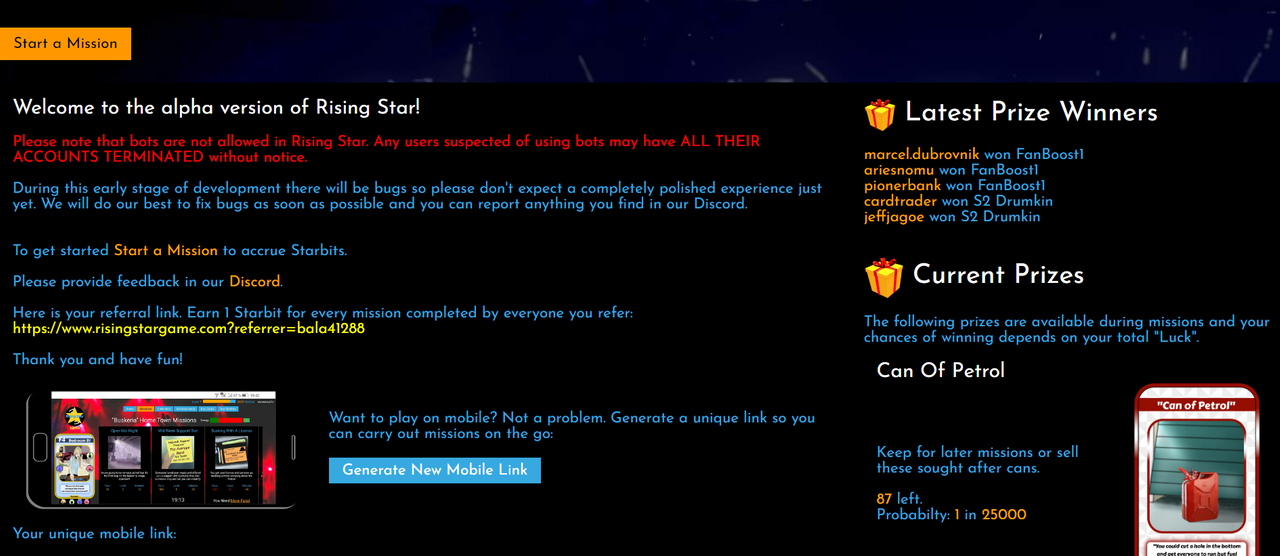 There are too many texts on the site which makes it look like an old school website. One good thing that I like about this website is that the timer shows in the title bar which helps in finding out if the mission is over or not. I actually don't mind games that make me click multiple times based on a timer. The reason is that I would anyways be online and keep the website open, so just going there and clicking on something shouldn't be a problem for me.
Hope my journey in this game would be interesting and nice like other games. Looking forward to having a nice experience here. If you wish to check out this game, feel free to use my referral.
My Referral: https://www.risingstargame.com?referrer=bala41288
---