I like to say Goblin Shaman is one of my favorite card in fire team and I like to add this in my team always as at level 5 this card come with weaken and slowness ability and with just cost of 3 mana.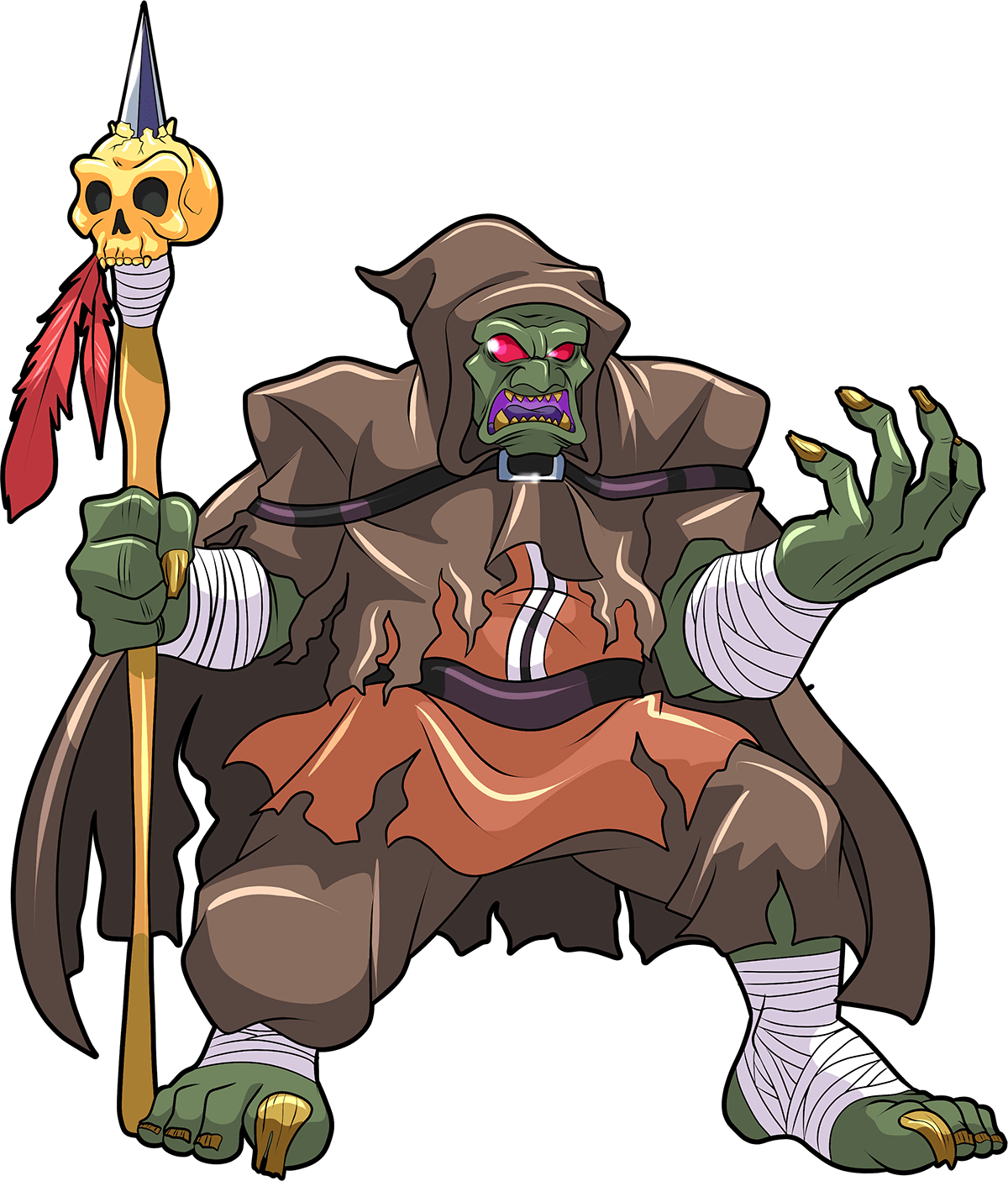 I used this card on my guild challenge where I get below ruleset, I saw perfect opportunity to use this card.

Use of weaken, slowness where ruleset just allow 4 mana and on top of it has noxious fumes, I guess this card is killer.
My team in order: Malric Inferno(Summoner), Grumpy Dwarf, Cerberus, Beetle Queen, Fire Demon, Goblin Shaman and Lord of Fire.
Opponent team in order: Mylor Crowling (Summoner) , Failed Summoner, Swamp Thing, Khyber Princess, Wood Nymph, Goblin Chef and Earth Elemental.
I put Grumpy dwarf purpose in first position for its and armour and I want it to take the first blow , so that Cerberus will be safe. Lord of fire is used to give +1 life and Goblin Shaman for weaken and slowness.
Let move to the battle.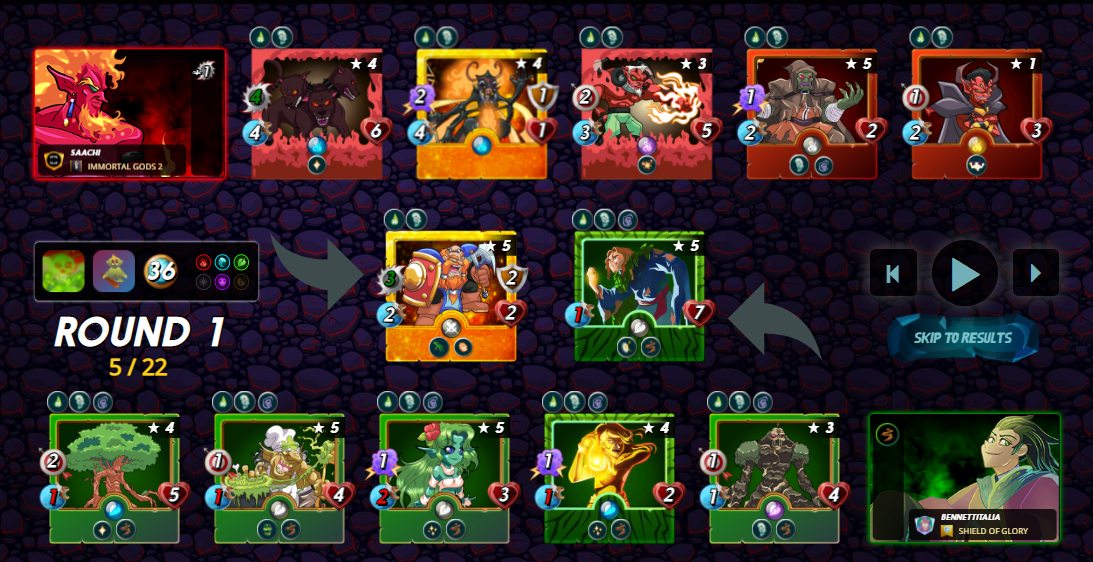 Team with all summoner and monster abilities in effect.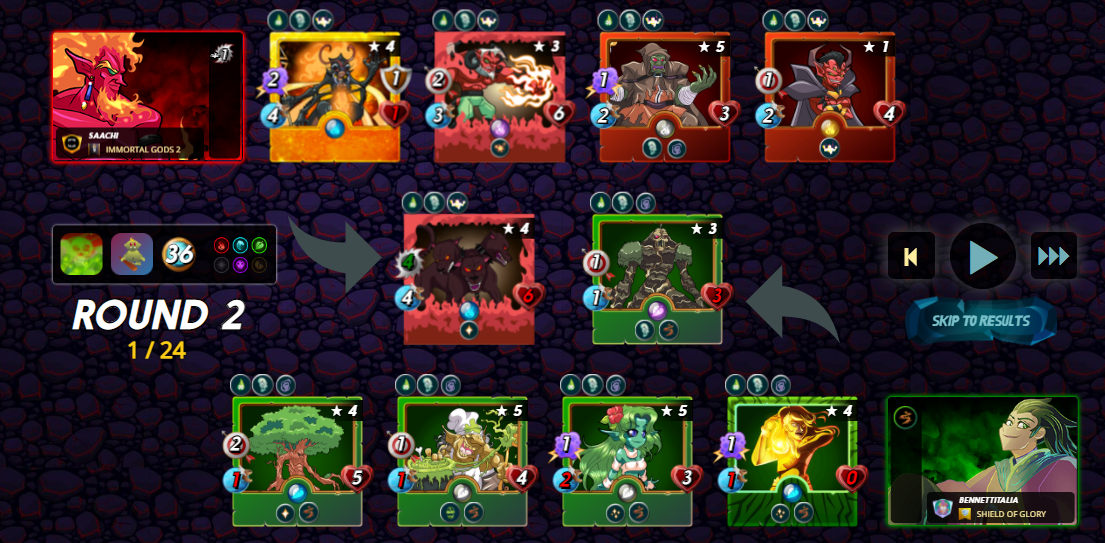 Grumpy Dwarf is really worked as planned and round 2 is going to start.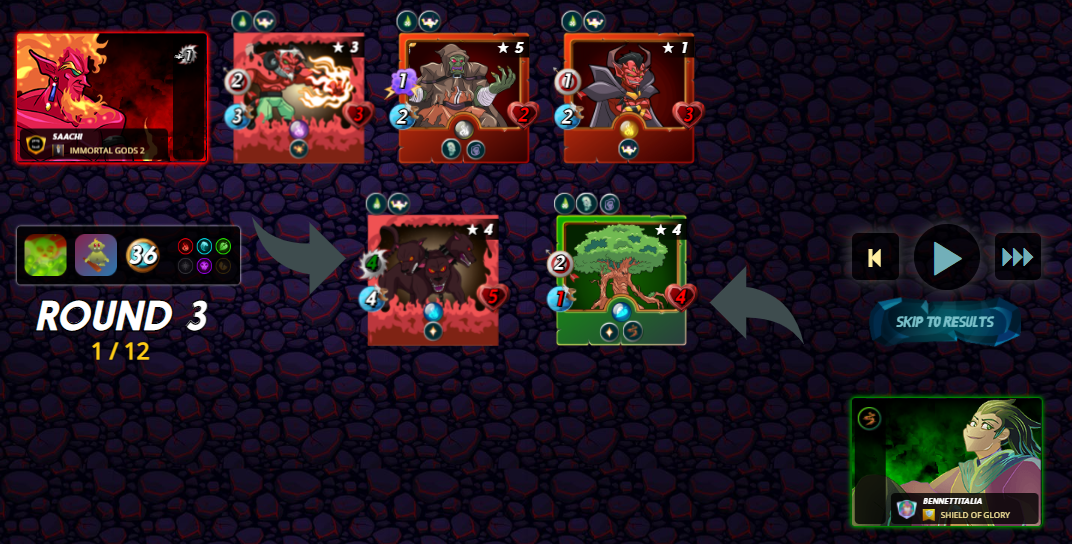 Finally I won.
Note for New players
If you want to play splinterlands then you can join it here
If you have any difficulty in playing game, do not hesitate and join the game discord. It is really helping community and contact me here or on discord, I will definitely review your game for your better game experience.
Disclaimer: This is not financial advice, DYOR. I am avid splinterland's player and own multiple digital assets in this game.