My Milestone of 7000 HP is achieved .
My constant goal and dedication to power up Hive is showing up fruits and I see that now my overall Hive power crossed to 7000 HP mark, Though I am still far away from my end goal but still I see it as a progress towards right step.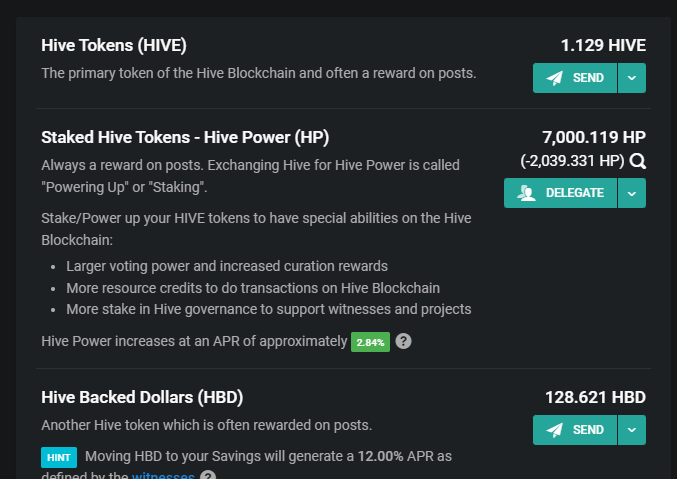 I guess, I started this year with close to some 5000 HP so it means I almost added 2000 HP till now. My plan is to add as much Hive till I make some considerable stake in Hive.
When I see the price of Hive, I see lot of potential towards it's upward movement from where it is currently trading.
I see Hive as a good chain that facilitate fast and free transaction and it give ample opportunity to earn Hive also if due to some reason if you are not able to buy Hive.
How your Hive power help you.

Hive power help in earning the curation rewards as Hive, at current scenario, I am earning 1 Hive power daily by effective HP, Since I have delegated my HP and I think if I add those payments on my HP earnings then it will be certainly more the 1.5 Hive and in current scenario t is equivalent to almost $1.5 daily.
My aim is to earn almost $1000 worth of Hive per month by my curation income and it require me to increase my Hive power considerably. Alternatively if Hive value explode to multifold, then my requirement of Hive required for earning $1000 per month will be greatly reduced.
How does Hive power help other Hivians.
It is not like that I am earning only curation rewards but actually it is 2 way relationship as I am helping other fellow Hivians in earning author rewards that actually supports the Hive blogging ecosystem also. So it is like that if I am earning $1 ascuration rewards, my fellow Hivians authors are also earning equivalent to $1 as author rewards daily.
How you can earn Hive.
It is beauty of Hive blockchain that one do not need to directly buy Hive if one do not want. Not only one can earn Hive as author rewards but there are so many play to earn game like Splinterland's and Risingstars that help in earning more Hive for me.
Posted Using LeoFinance Beta