20 APR in Stablecoin HBD will put Hive way ahead of it's competitors.
When it comes to Hive , it is one of the stable and old blockchain that is complletely decentralized , free transactions, human readable wallets and lot of features that really make it a very desirable blockchain but it still it is not one of most talked and top 100 blockchain despite it is also the home of the most played blockchain game Splintrland's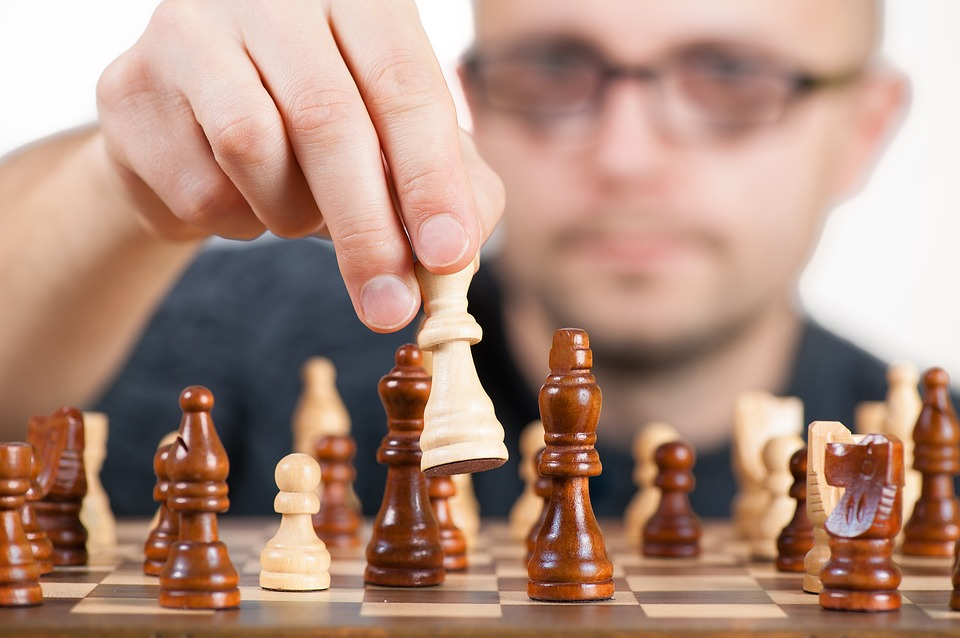 Source
It is not like that Hive is not known to the crypto community and Hive history goes back to STEEM when Justin Sun acquire Steem and community hardforked Hive because of the some decision taken by steemit inc.
Even the birth of the community also not got unnoticed as VitalikButerin mentioned that he is not ignoring Hive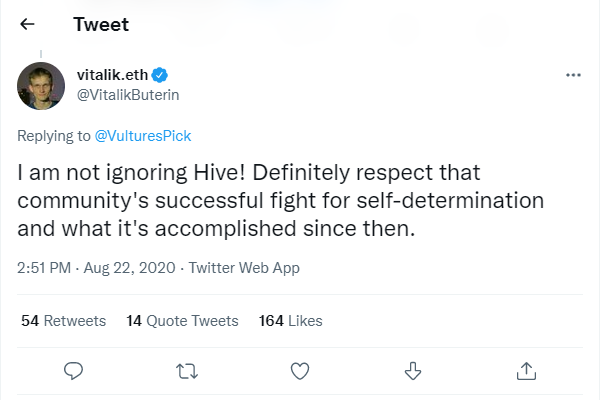 Definitely, if you are interested in reading more about it then you can find more at @taskmaster4450 post .
So Hive is not new and since it's inception it is working towards making blockchain more scalable so that can onboard more users.
What is really nice in this 20% APR.
1. Decentralization.
Hive is decentralized chain without any CEO, COO or any kind of executive officiers. Hive witnesses are the one who maintain and enhance Hive blockchain and they got chosen by the "Hive Power" vote of the community.
2. No KYC
If you are not interested in any kind of KYC then Hive decentralization is perfect for you. Nobody ask for any KYC in Hive , not even for earning 20% APR.
3. No transaction fees.
If you got HBD in Hive blockchain then there is no transaction fees to move HBD from one account to other or "move it savings" that is required for 20% APR in HBD.
4. No Liquidity pools.
You do not need to put your stablecoin(HBD) in some liquidity pool to earn APR. It saves you against any impermanent loss possibility, You have HBD and you get interest paid in HBD.
5. No Min- Max dollar requirement.
As far I read about it , I do not see anyone mentioned any kind of min-max requirement. Even I was earning interest in less then 20 HBD and I am sure blockchain did not set any limit.
Now, what is the catch.
1. 3 day locking period.
HBD need to moved into savings and it is no more liquid. if you want the HBD back, you have to wait for 3 days.
2. No Signup bonus.
As I already said that Hive is a decentralized environment, so no KYC and no signing up bonus that various site give up for signing up. Again it is up to you whether you value Decentralization, where you are in control of funds always or you like to deposit in third party site.
I am sure that 20% APR in HBD stablecoin will really generate interest of many and whatever I followed about stablecoin, this is really nice APR.
Please feel free to comment, upvote and reblog.
Posted Using LeoFinance Beta