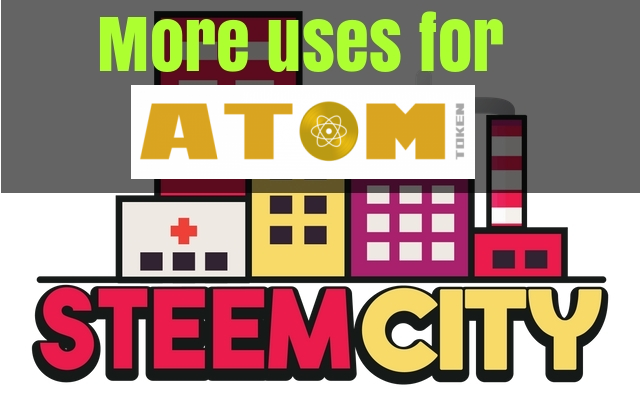 In a previous post I talked about the importance of having "use cases" for a token to reduce the sell pressure.
I am excited to announce yet another use for ATOM tokens - purchasing NFTs in the brand new STEEM based game "STEEM CITY".
I have been playing this game for quite a few weeks and like many mention in their Discord server, it's quite addicting!!
The basic idea is that you purchase either random cards or specific cards to build a city. This city generates income in the form of the SIM token and @gerber seems to come up with new ideas and features on a regular basis (I don't think he sleeps!!).
For example you can now use BEER tokens to start a BeerFest and gain a temporary boost to your chances of getting new homeless and immigrants arriving at your city (which boost your work force but can also be sold).
Buying Cards With ATOM
ATOM tokens can be earned listening to music on AtomCollectorRecords.com and also traded on Steem Engine.

I will start to place STEEM CITY cards on the market for various amounts of ATOM. Just click on the shopping trolley to purchase and start building your city and earning SIM!

There is also a channel dedicated to STEEM CITY in our Discord server so come and show off your city!!
---
---

Earn ATOM tokens listening to independent music on AtomCollectorRecords.com
Join our Discord for airdrops, giveaways and more!