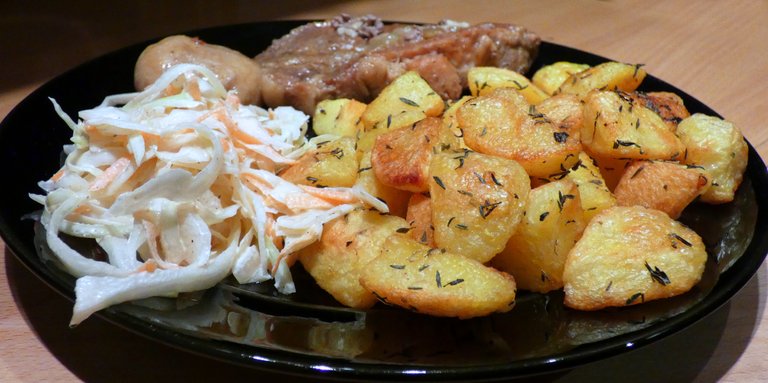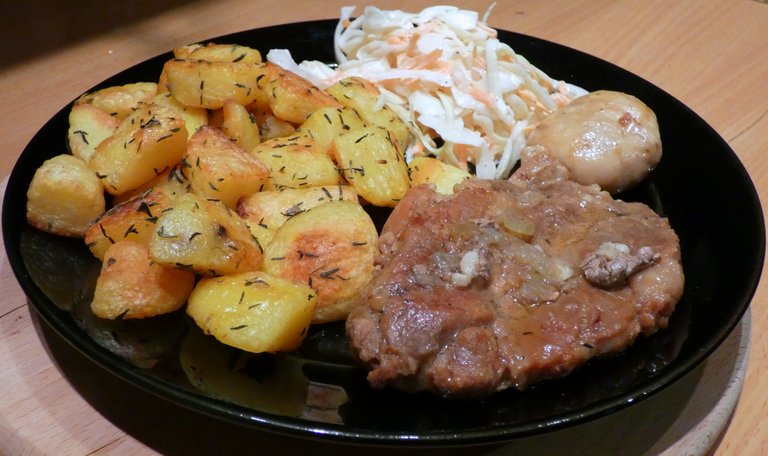 Ingredients
Składniki
For salad: 1/2 white cabbage, 1 onion, 1 carrot, salt, pepper, mayonnaise, for roast and potatoes: 0.7 kg of fresh pork neck type, soy sauce, herbes de Provence, thyme, bay leaf, allspice, potatoes, vegetable oil.
Na sałatkę: 1/2 białej kapusty, 1 cebula, 1 marchewka, sól, pieprz, majonez, na pieczeń i ziemniaki: 0,7 kg świeżego mięsa wieprzowego typu karczek, sos sojowy, zioła prowansalskie, tymianek, kiść laurowy, ziele angielskie, ziemniaki, olej roślinny.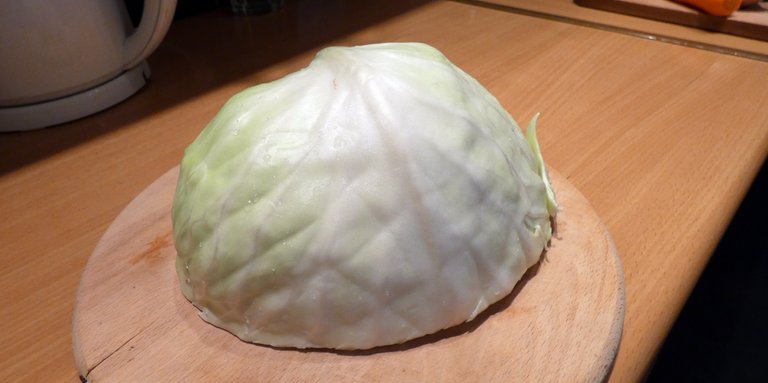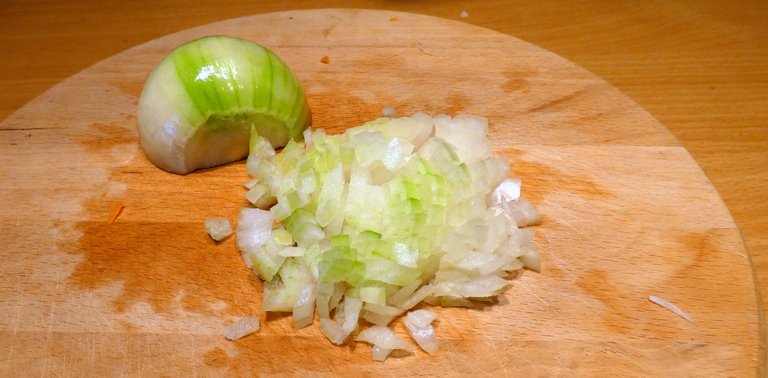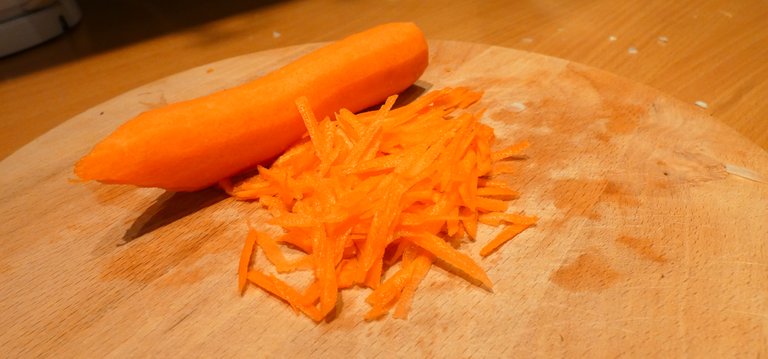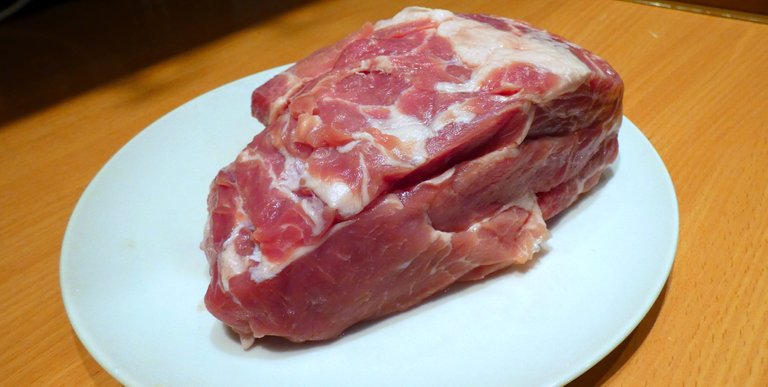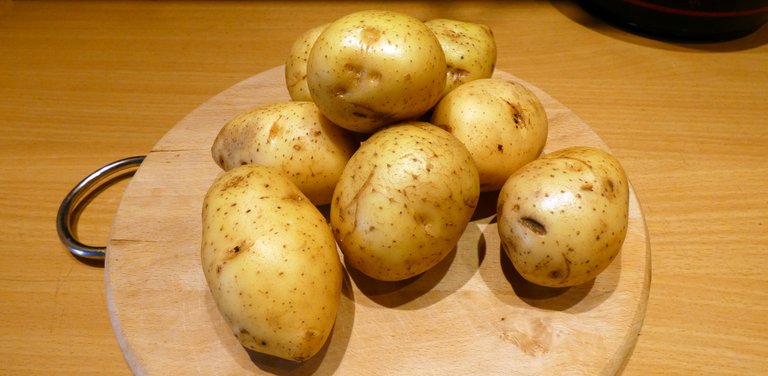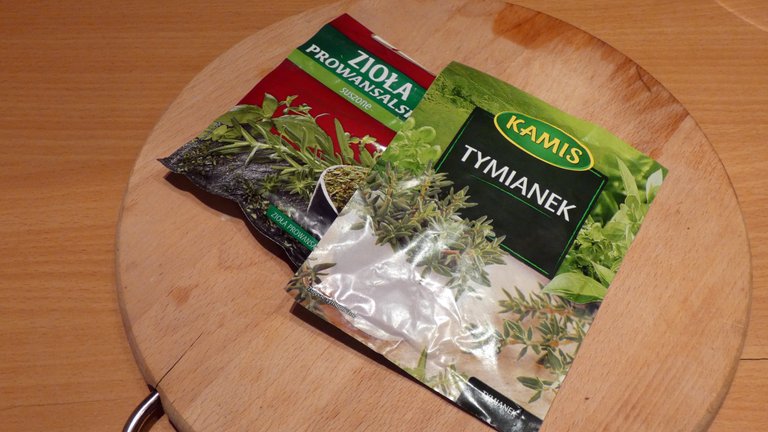 Preparation of roast pork
Przygotowanie pieczeni wieprzowej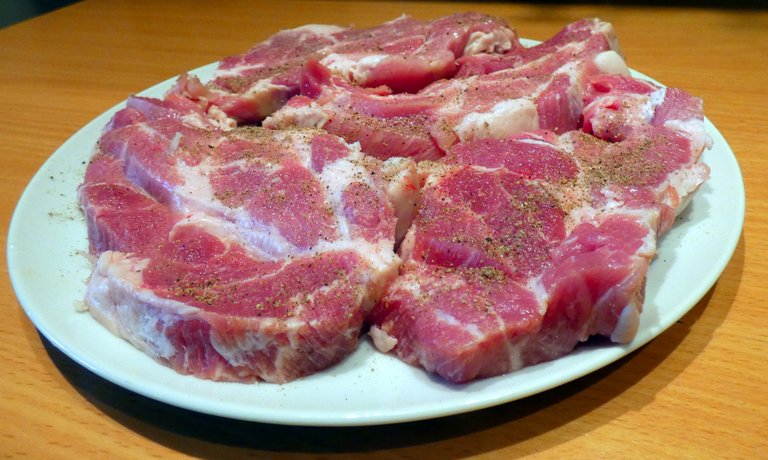 Wash the pork thoroughly, rub with salt and pepper, add the soy sauce and leave it in the fridge for an hour.
Mięso wieprzowe dokładnie myjemy, nacieramy solą i pieprzem, dodajemy sosu sojowego i odstawiamy na godzinę do lodówki.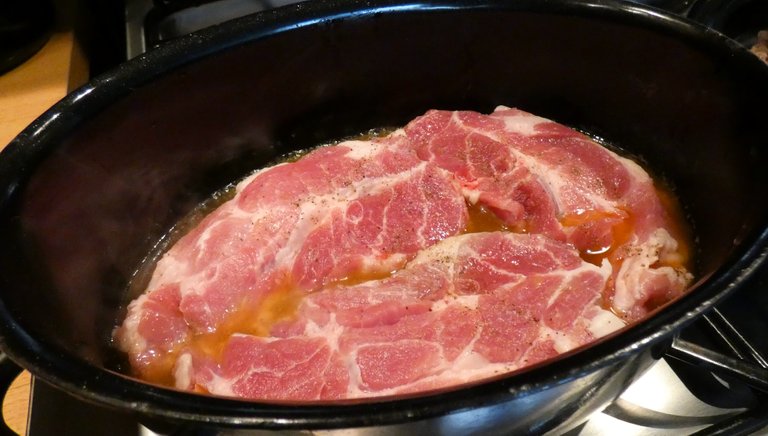 Then put them in a frying pan in hot oil and fry thoroughly on both sides.
Następnie układamy na patelni na rozgrzanym oleju i obsmażamy dokładnie z obu stron.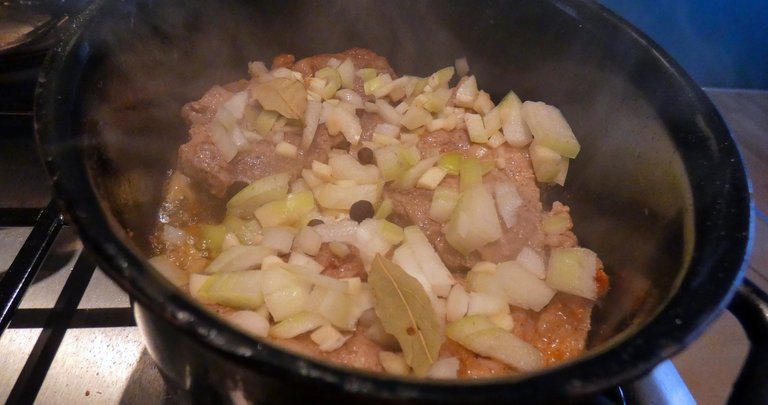 In the next step, add the chopped onion a little water and two mushrooms and simmer until tender.
W kolejnym kroku dodajemy posiekaną cebulę odrobinę wody i dwie pieczarki i dusimy do miękkości.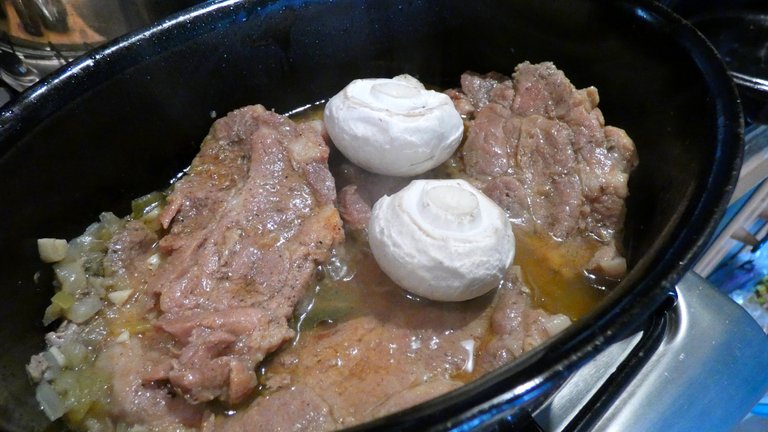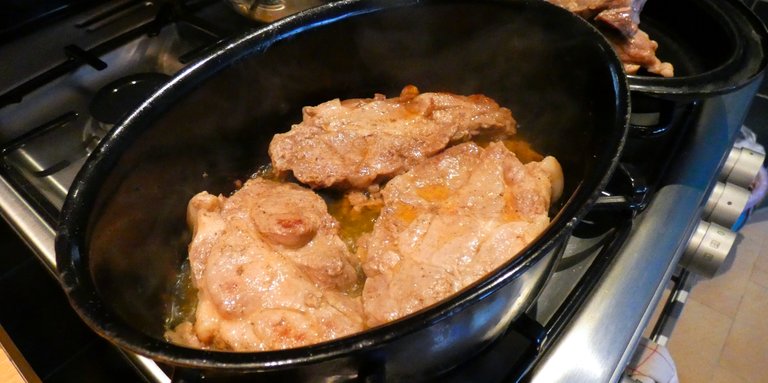 Preparation of Coleslaw Salad
Przygotowanie Surówki Coleslaw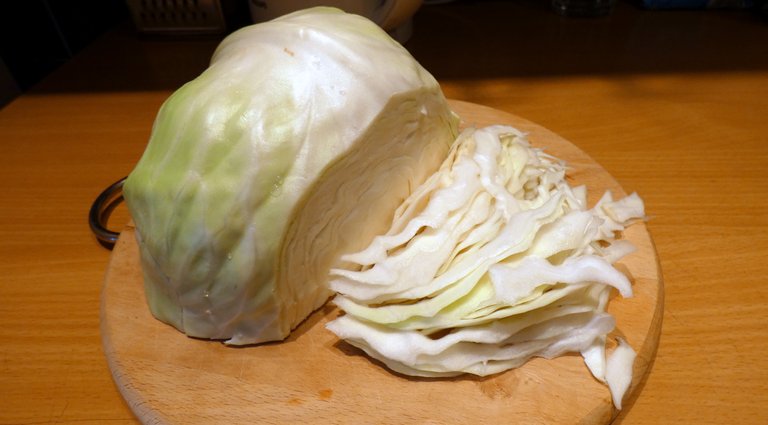 Wash the white cabbage thoroughly and shred it into small strips.
Białą kapustę myjemy dokładnie, i szatkujemy na drobne paski.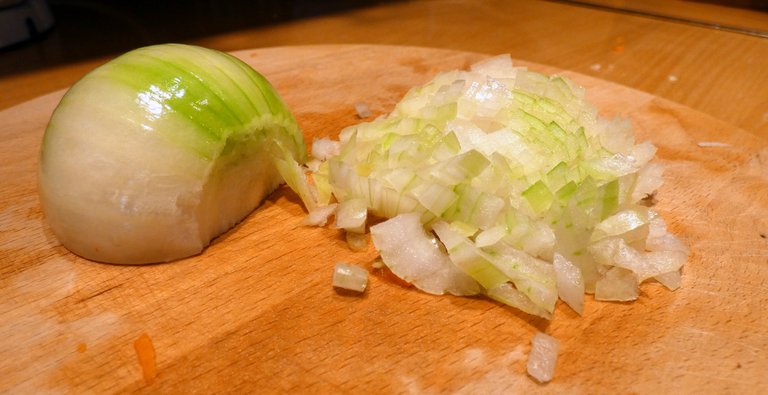 Peel the onion and cut into small cubes
Cebulę obieramy i kroimy w drobną kostkę
Peel the carrots, wash them thoroughly and grate them into coarse chips.
Marchewkę obieramy, dokładnie myjemy i ścieramy na na tarce na grube wiórki.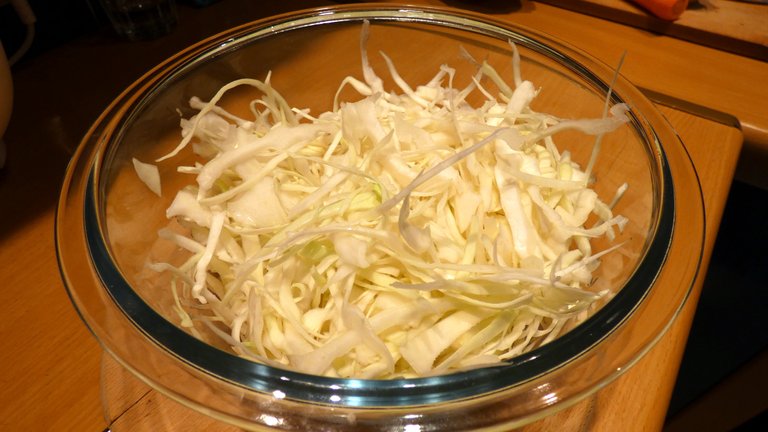 Peel the carrots, wash them thoroughly and grate them into coarse chips.
Tak przygotowane składniki wkładamy do miski, dodajemy pieprzu i soli i mieszamy.
---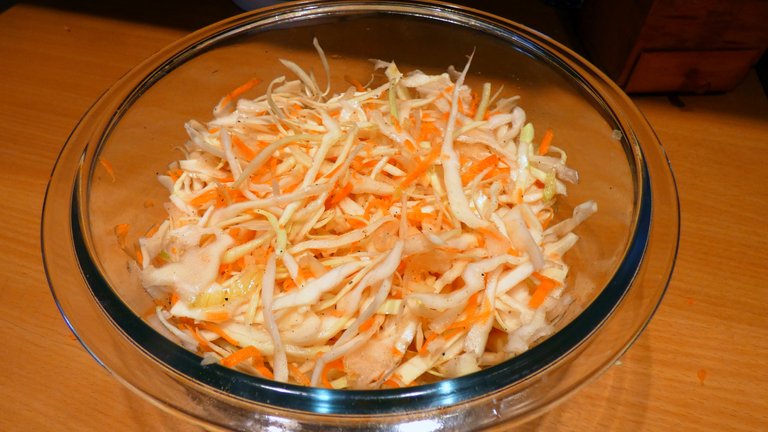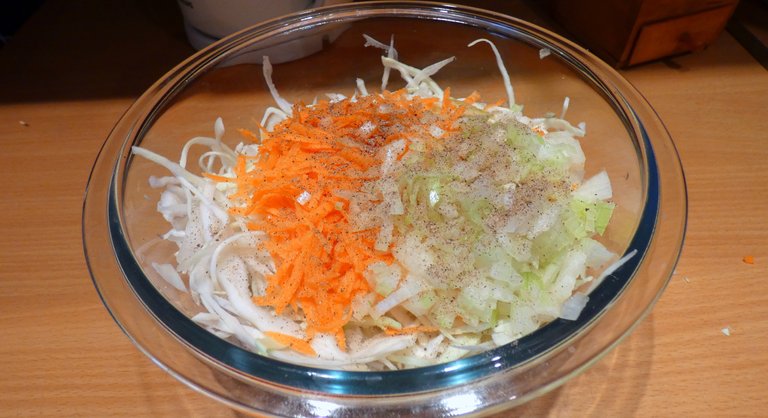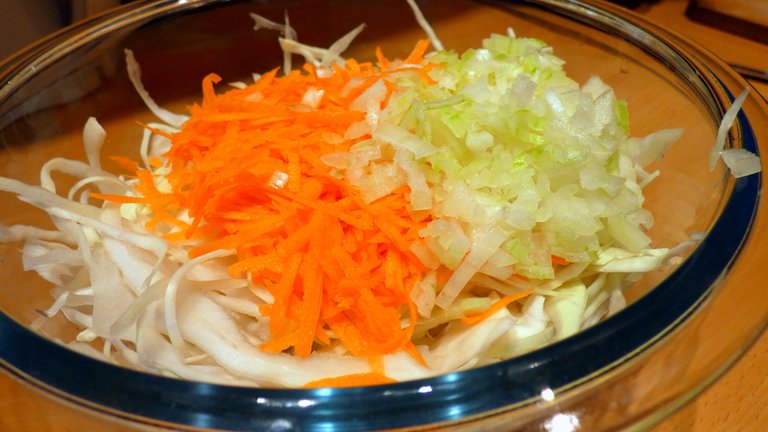 ---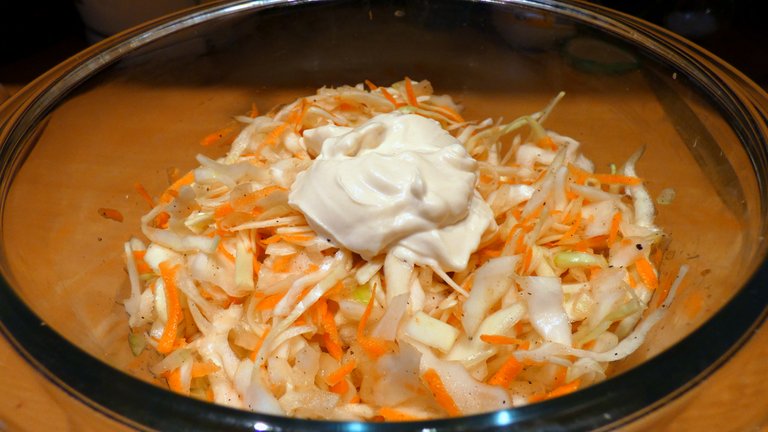 Finally, add a large spoon of mayonnaise and mix thoroughly. The salad is ready.
Na koniec dodajemy dużą łyżkę majonezu i dokładnie mieszamy. Sałatka gotowa.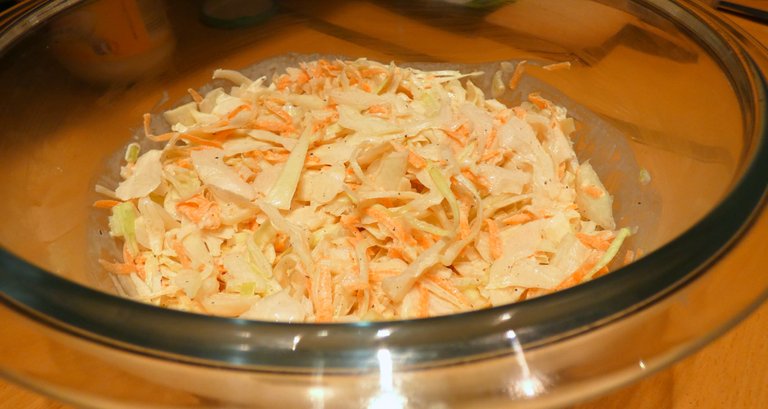 Preparation of baked potatoes
Przygotowanie pieczonych ziemniaków
Peel the potatoes, wash them thoroughly and cut them into small pieces.
Ziemniaki obieramy, dokładnie myjemy i kroimy na niewielkie kawałki.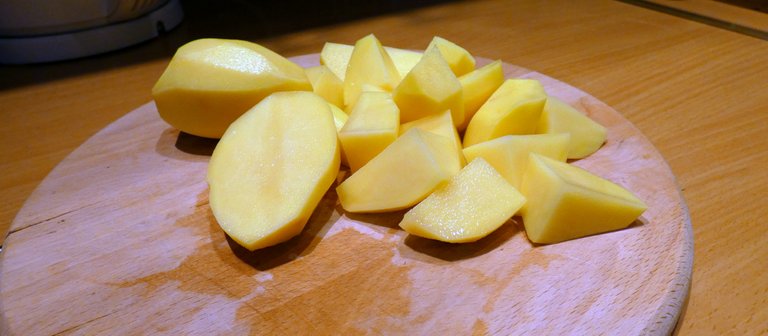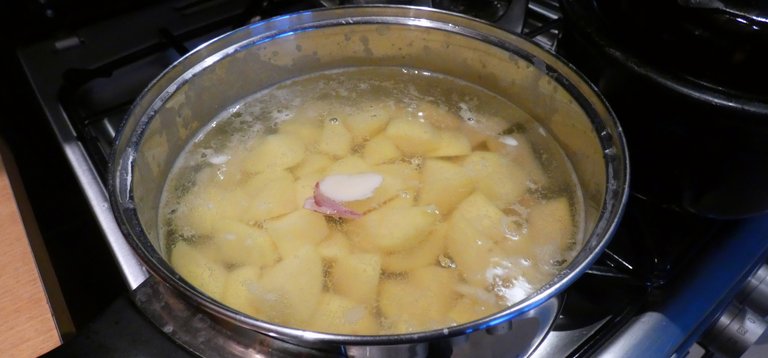 Then put it into salted water with a little garlic and cook for about 5 minutes.
Następnie wrzucamy do osolonej wody z odrobiną czosnku i gotujemy około 5 minut.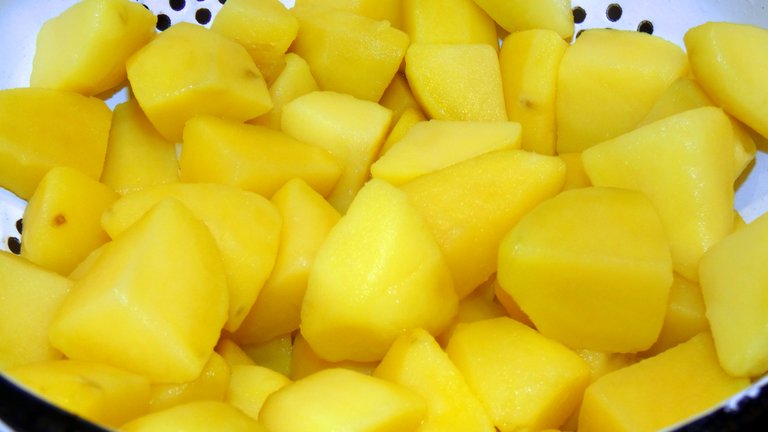 We pour out the water from the potatoes and wait for them to dry slightly.
Odlewamy wodę z ziemniaków i czekamy aż lekko obeschną.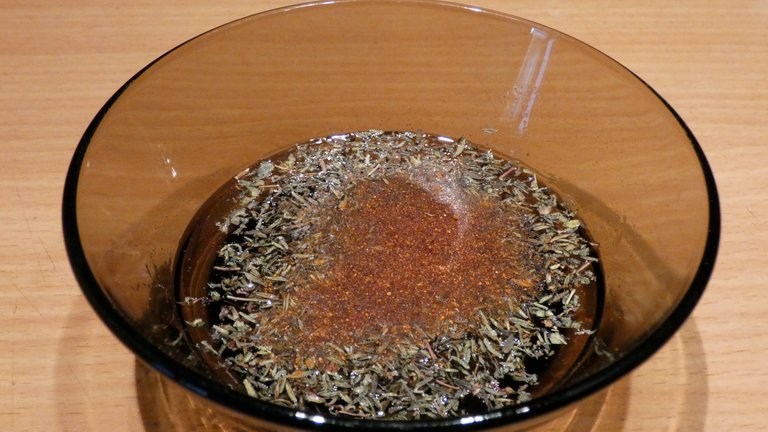 During this time, we prepare the oil to lubricate the potatoes. Add thyme and Provencal herbs to the oil, a little salt and mix.
W tym czasie przygotowujemy olej do smarowania ziemniaczków. Do oleju dodajemy tymianek oraz zioła prowansalskie, trochę soli i mieszamy.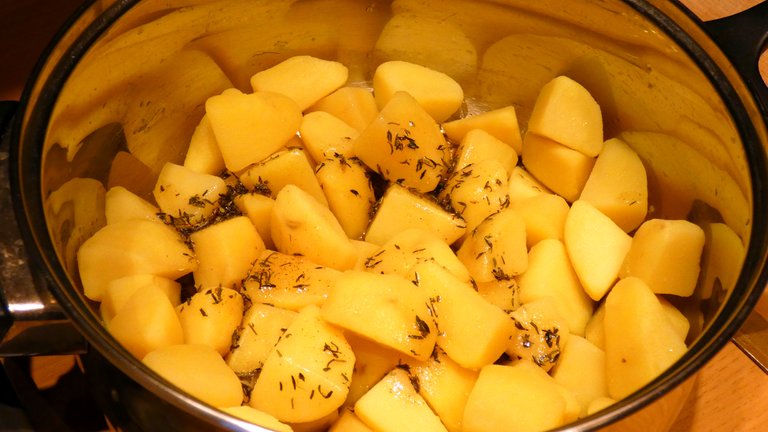 Put the potatoes into a pot, pour the oil with spices and mix thoroughly
Ziemniaki przekładamy do garnka, wlewamy olej z przyprawami i dokładnie mieszamy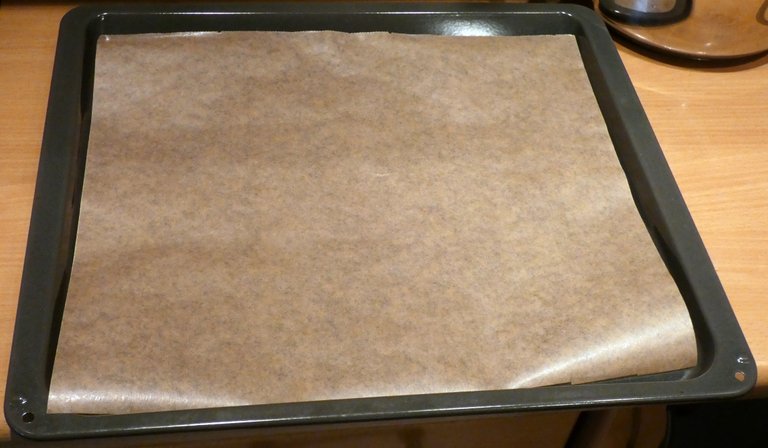 Then put baking paper on a baking sheet from the oven.
Następnie na blasze z piekarnika układamy papier do pieczenia.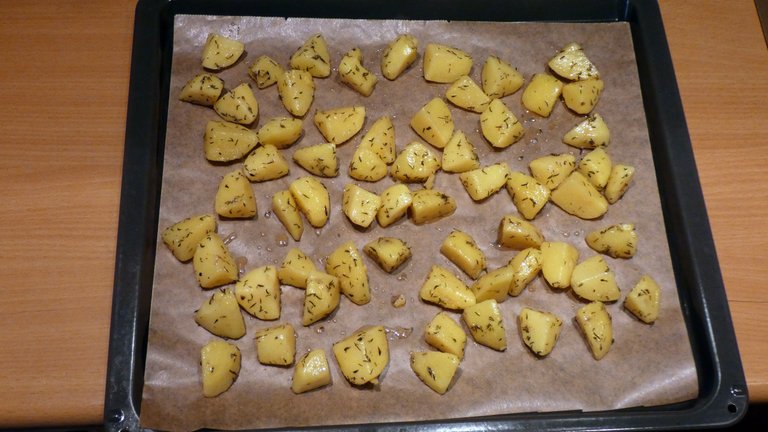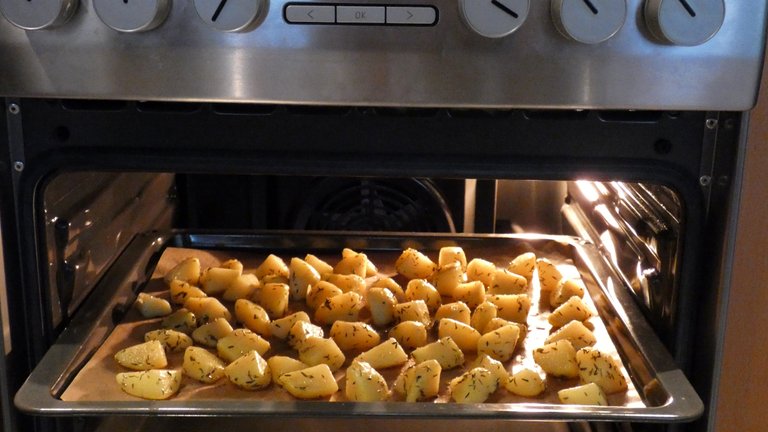 Place the potatoes on a baking sheet, put them in the oven and bake them at 200 degrees Celsius until tender and golden brown
Ziemniaki układamy na blasze, wkładamy do piekarnika i pieczemy w 200 stopniach celsjusza do miękkości i aż się zarumienią
---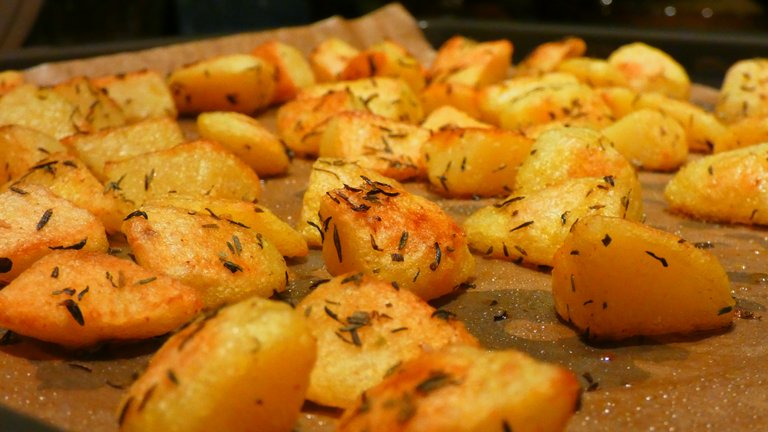 ---
Way of giving
Sposób podania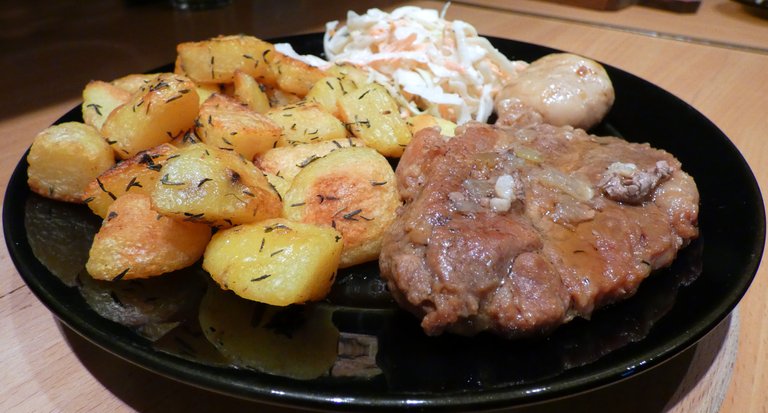 Serve the meat with potatoes with roast sauce and Coleslaw salad.
Mięso podajemy z ziemniakami polanymi sosem z pieczeni oraz sałatką Coleslaw.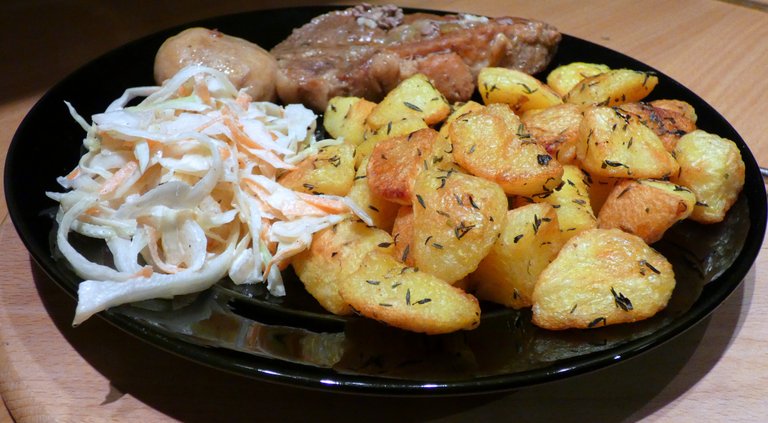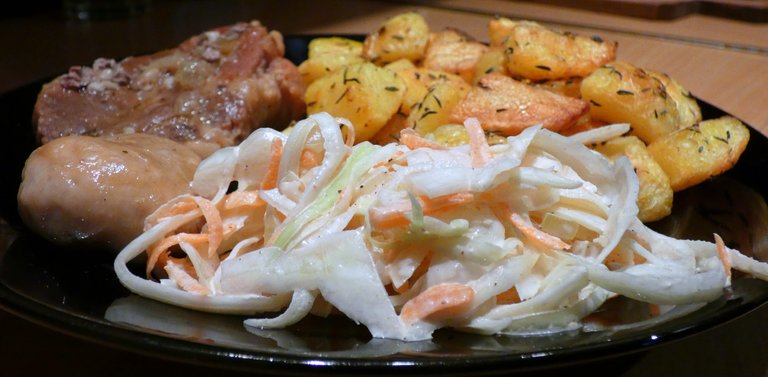 Enjoy your food
Smacznego