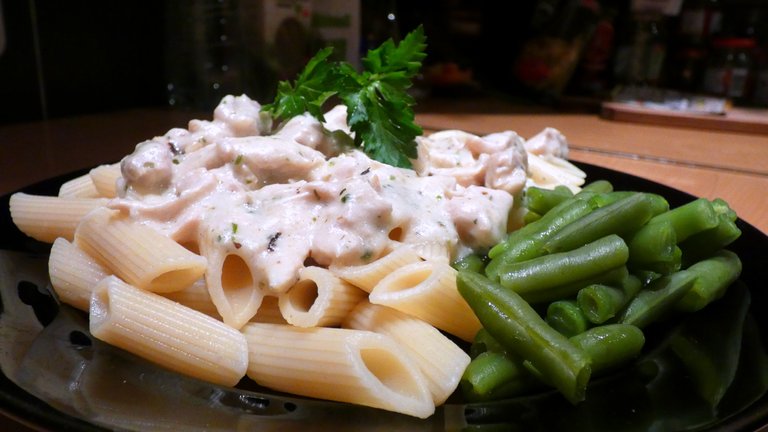 Ingredients
Składniki
1 chicken breast, herbal cream sauce, 12% cream, pene pasta, green beans, salt, pepper, vegetable fat.
1 pierś z kurczaka, zestaw ziołowy do przygotowania sosu śmietanowego, śmietana 12%, makaron typu pene, zielona fasolka, sól, pieprz, tłuszcz roślinny.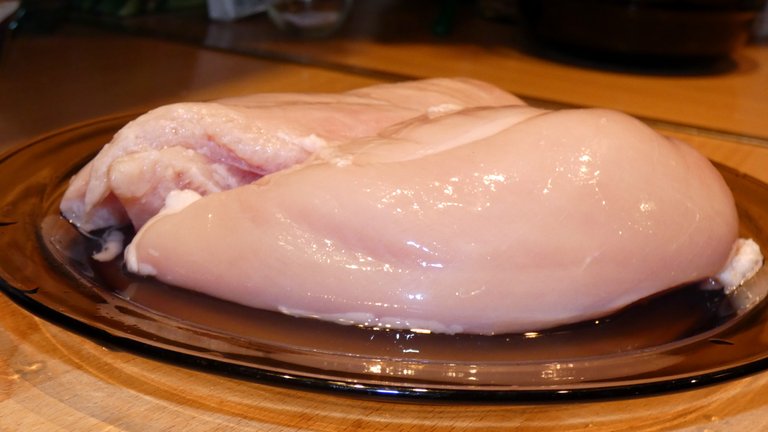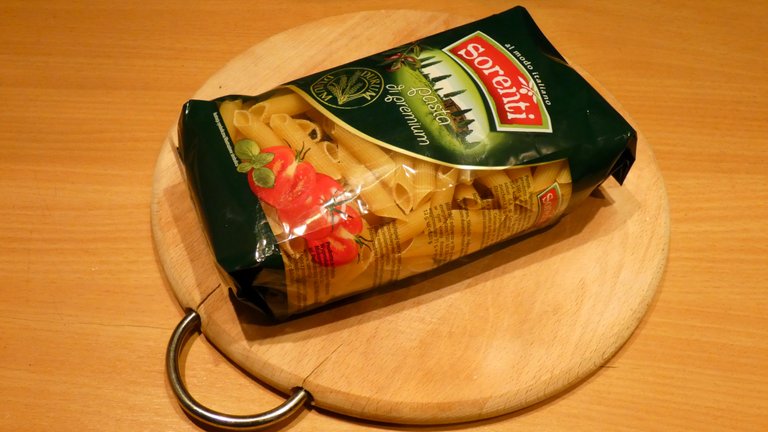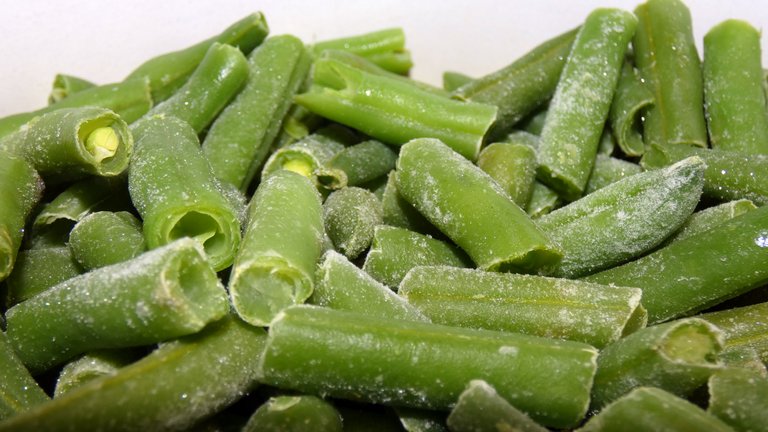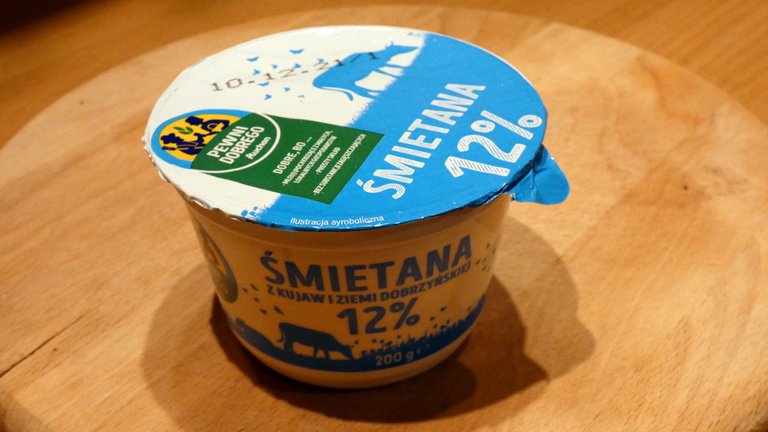 Frying the chicken
Smażenie kurczaka
Thoroughly wash the chicken breasts, then cut them into quite large strips. Fry the chopped chicken breast in hot vegetable fat until golden brown.
Piersi z kurczaka dokładnie myjemy, następnie kroimy w dość duże paski. Pokrojoną pierś z kurczaka smażymy na rozgrzanym tłuszczu roślinnym na złoty kolor.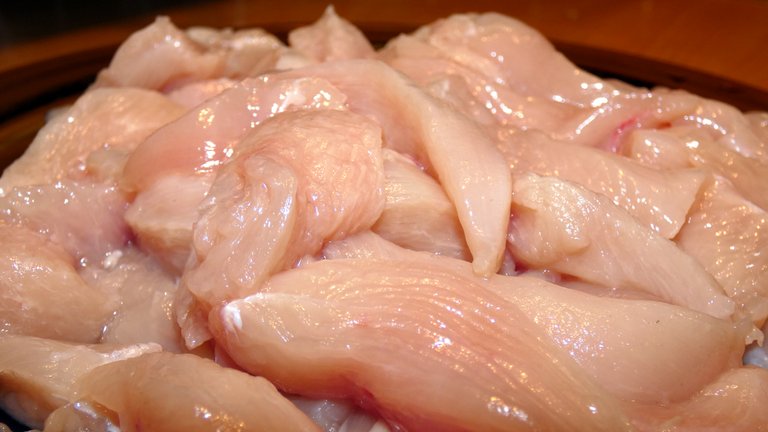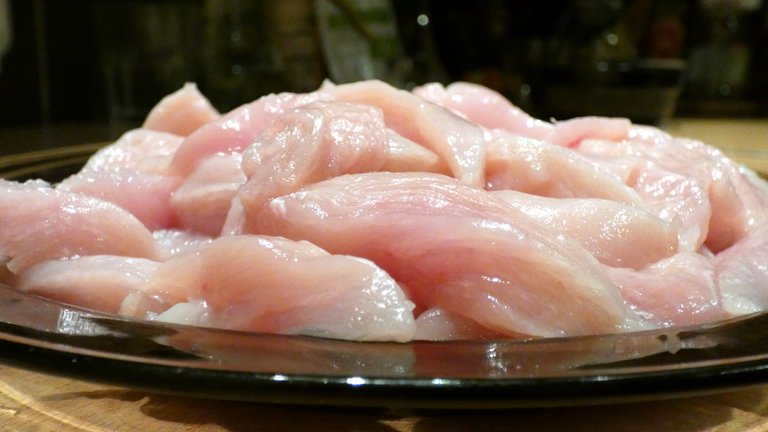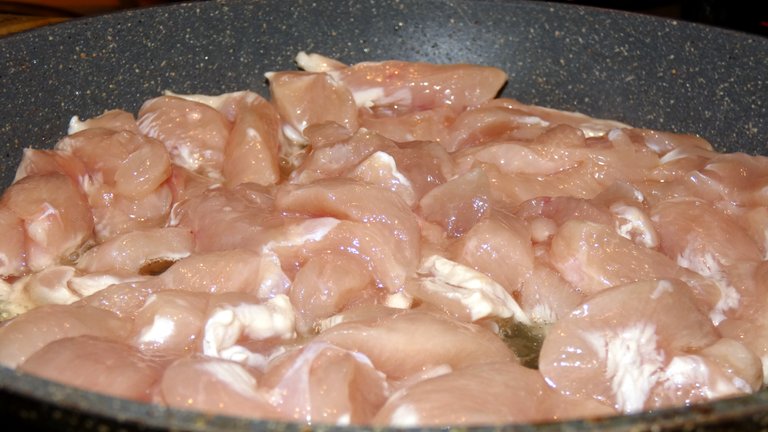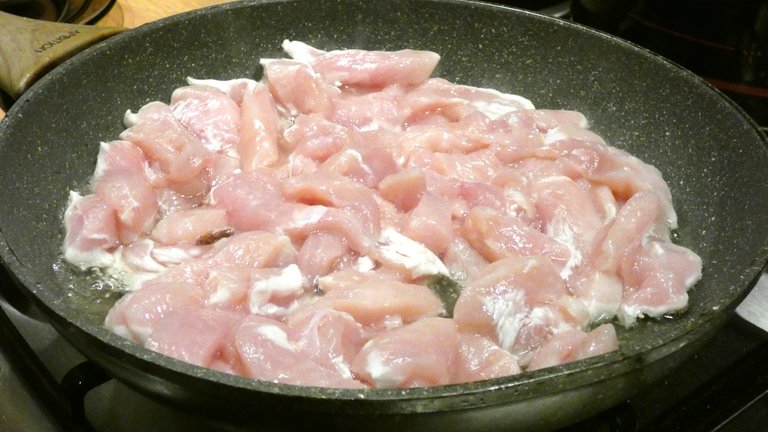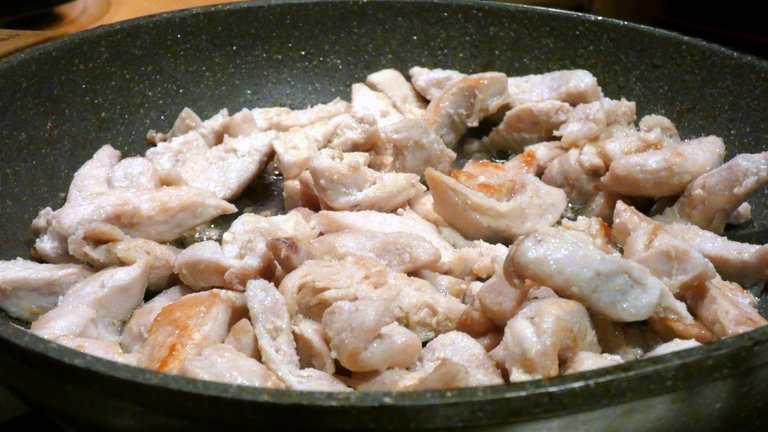 Preparation of cream sauce
Przygotowanie sosu śmietanowego
Add a little cold water to the cream and mix it thoroughly to obtain a uniform liquid. Then add the contents of the bag and mix thoroughly.
Do śmietany dodajemy odrobinę zimnej wody i dokładnie mieszamy aby uzyskać jedolity płyn. Następnie dodajemy zawartość torebki i dokładnie mieszamy.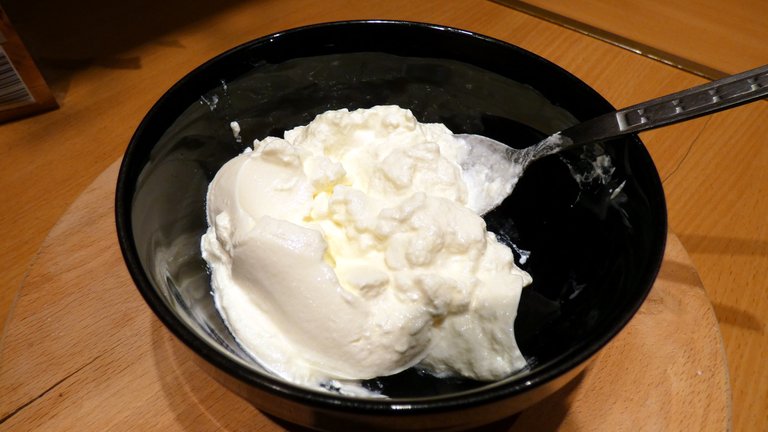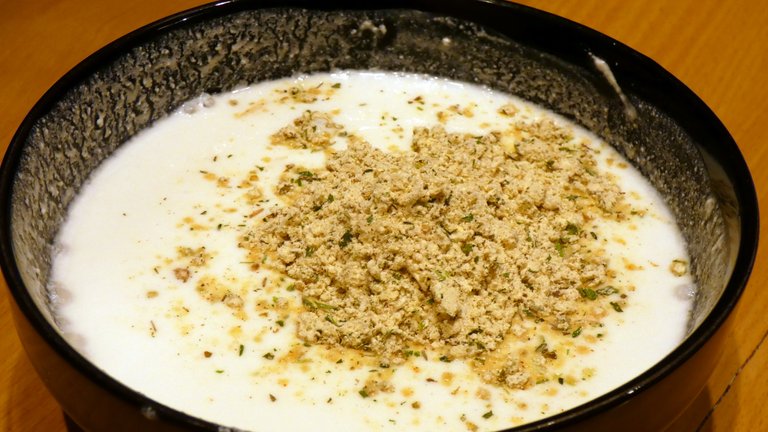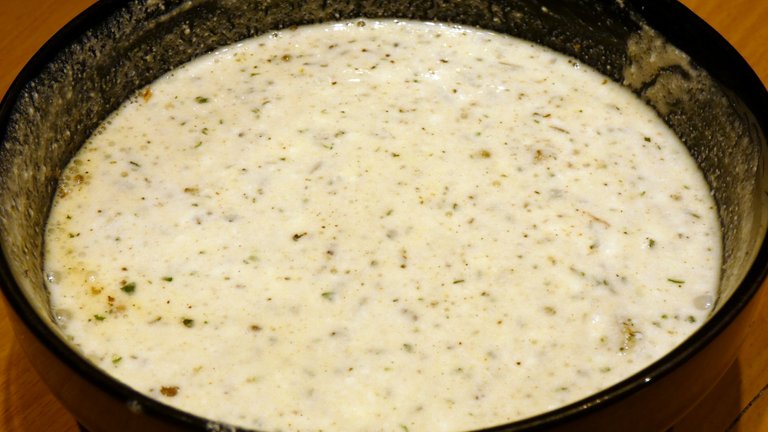 Put the fried chicken into a clean dish and add the cream sauce. Heat it for a few minutes over low heat, and the chicken sauce is ready.
Podsmażonego kurczaka przekładamy do czystego naczynia i dodajemy do niego sos śmietanowy. Podgrzewamy kilka minut na małym ogniu, i sos z kurczakiem gotowy.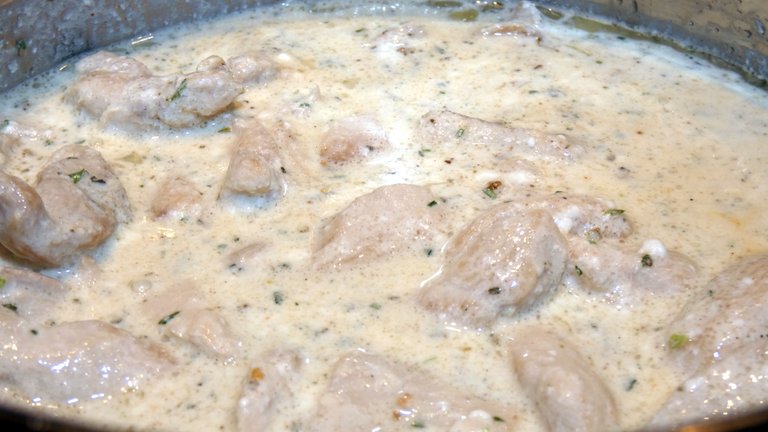 Preparation of beans and pasta
Przygotowanie fasolki i makaronu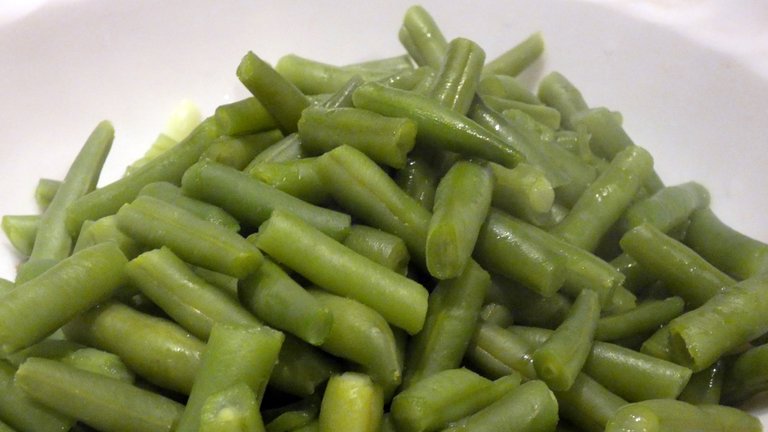 Boil the beans in salted water. Cook until the beans are crunchy.
Fasolkę gotujemy w osolonej wodzie. Gotujemy na półtwardo, aby fasolka była chrupka.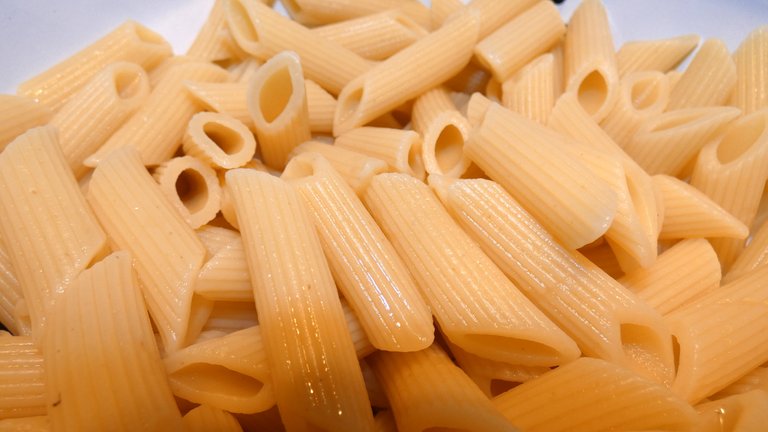 We also cook the noodles in salted water. After cooking, quench it with cold water.
Makaron gotujemy również w osolonej wodzie. Po ugotowaniu hartujemy zimną wodą.
Way of giving
Sposób podania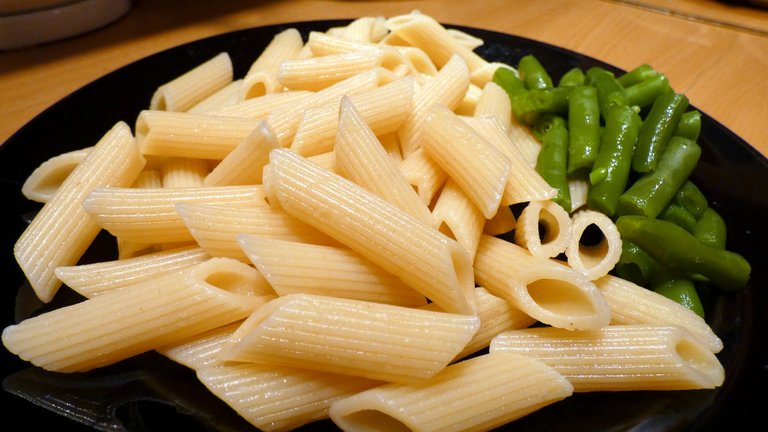 Serve the dish with pasta and green beans. This can be done in two ways. The first is to pour hot sauce over the pasta on the plate.
Potrawę podajemy z makaronem i zieloną fasolką. Można to zrobić na dwa sposoby. Pierwszy polega na polaniu makaronu gorącym sosem na talerzu.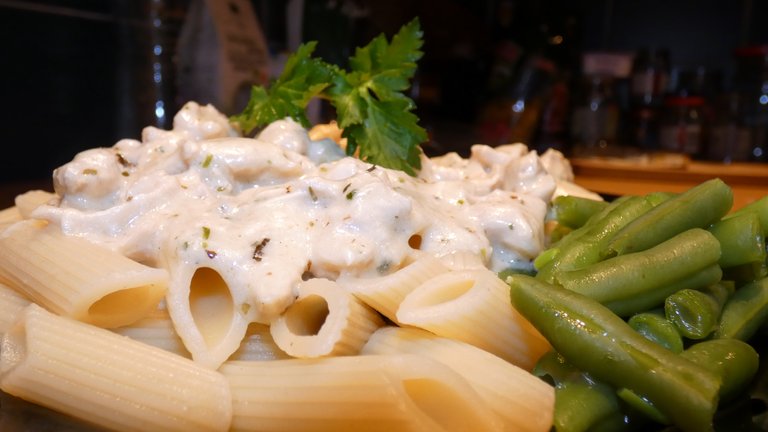 The second way is to add the pasta to the sauce, heat it and mix it in a pan.
Drugi sposób, to dodanie makaronu do sosu, podgrzanie i wymieszanie na patelni.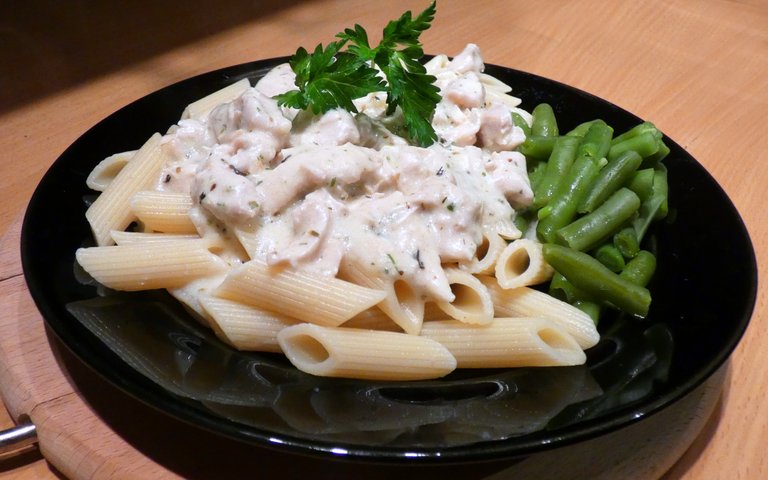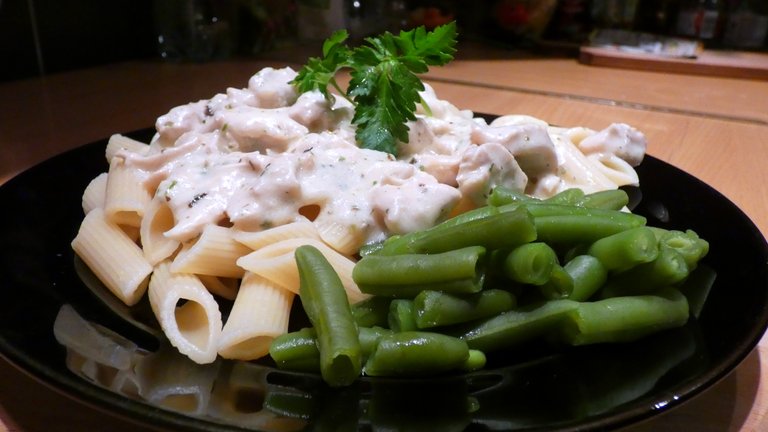 Bon Appetit
Smacznego