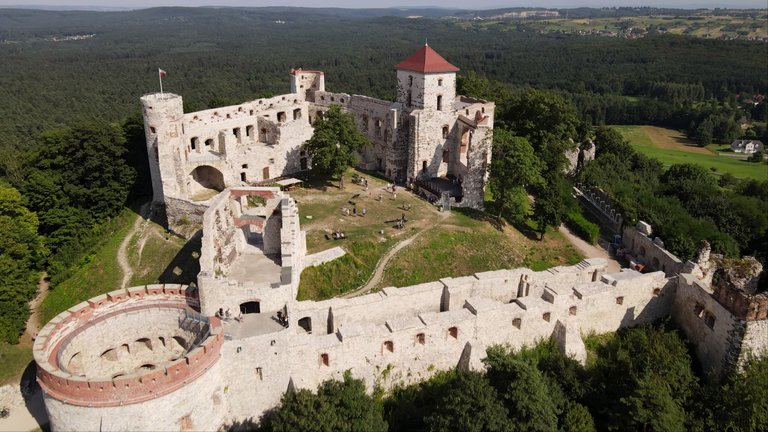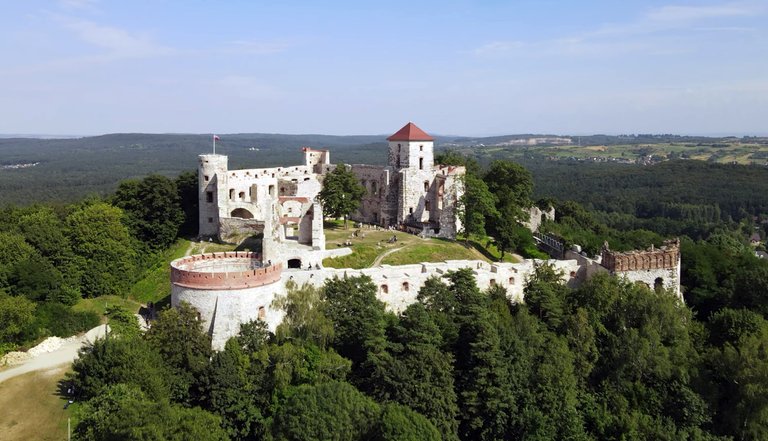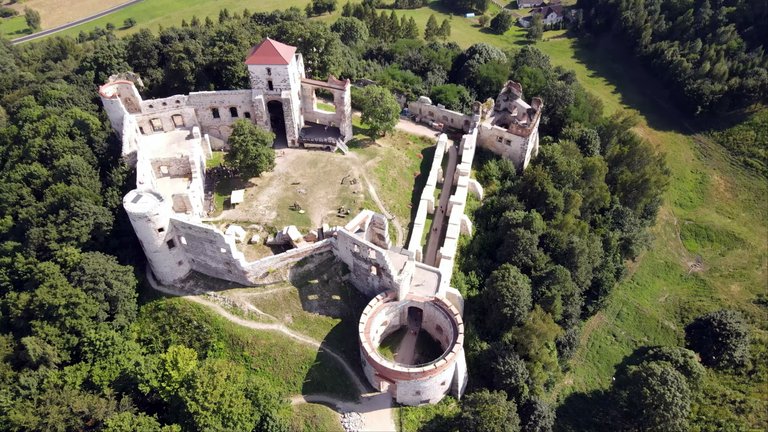 Tenczyn - a castle on an extinct volcano
    Few people know that the pre-Carpathian plateau runs through the area of today's village of Rudna. Its rupture in the Late Palaeozoic caused a volcanic eruption, which formed a hill, or more precisely, a volcanic cone. It is called the Castle Hill, is about 400 m above sea level and is the highest hill of the Tenczyński Garb - an ideal place to build a castle.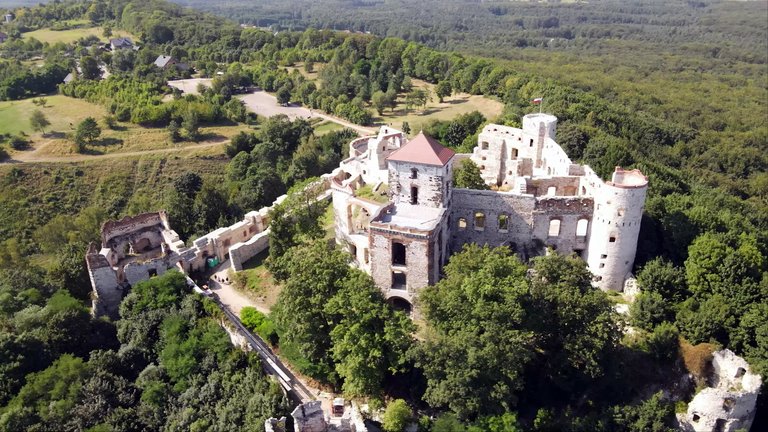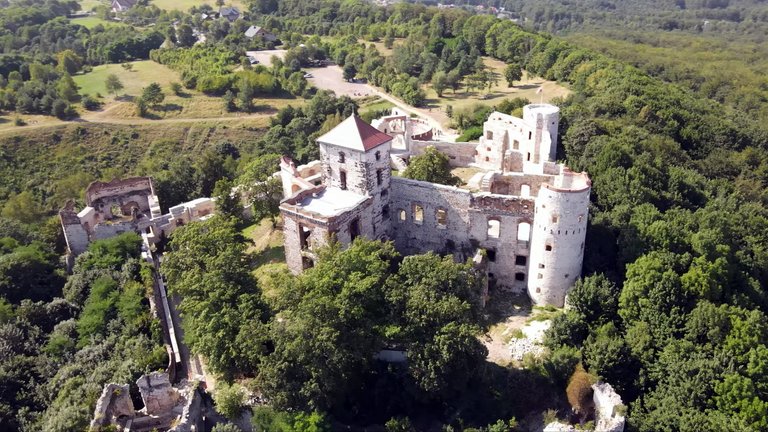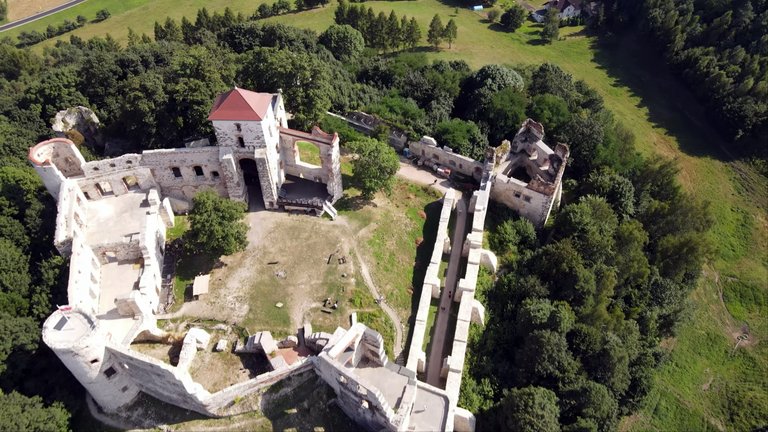 The castle in Tenczyn is a gothic castle. It was probably built around 1350 by Jędrzej Nawoj from the Toporczyk family (he later took the surname Tenczyński, later transformed into Tęczyński). The first fortifications were at the very top of the hill. Already at the beginning of the 15th century, the castle was significantly expanded - incl. the great gate tower was erected, and the outer bailey was surrounded by walls.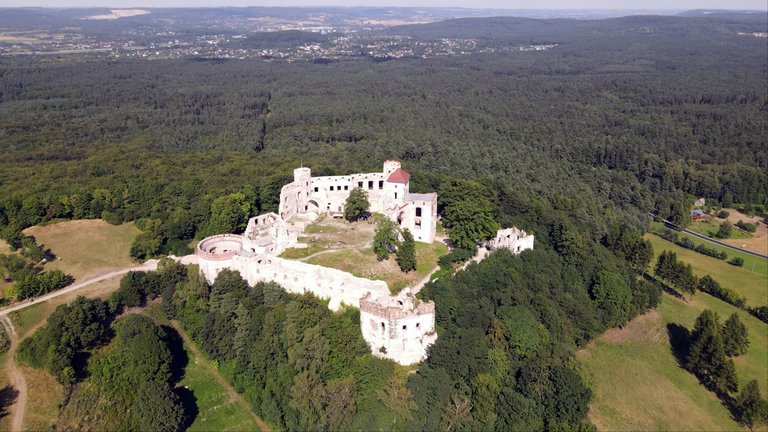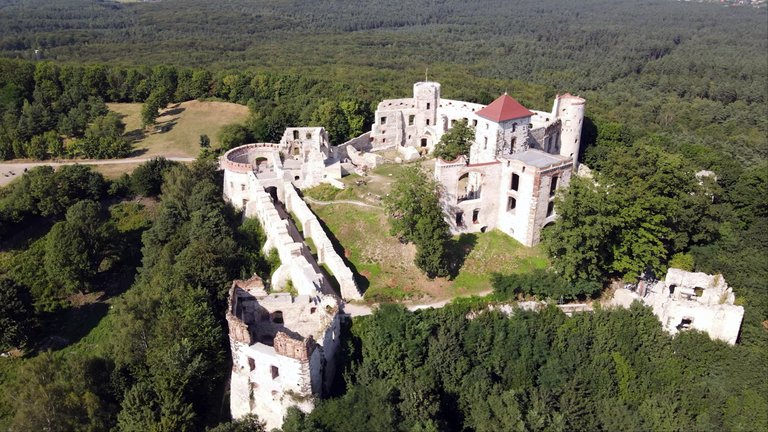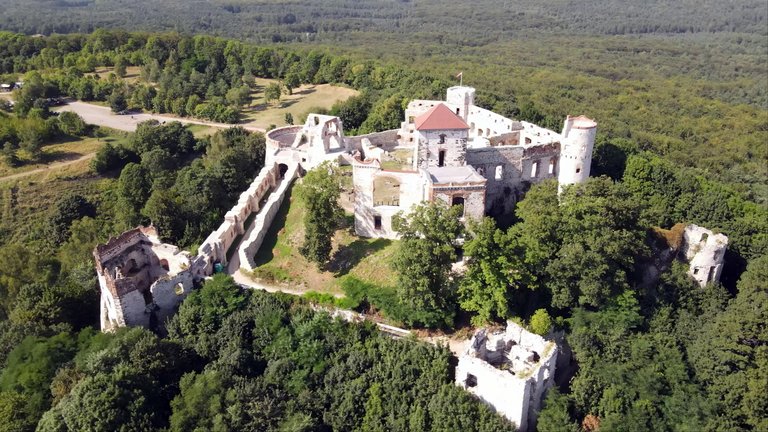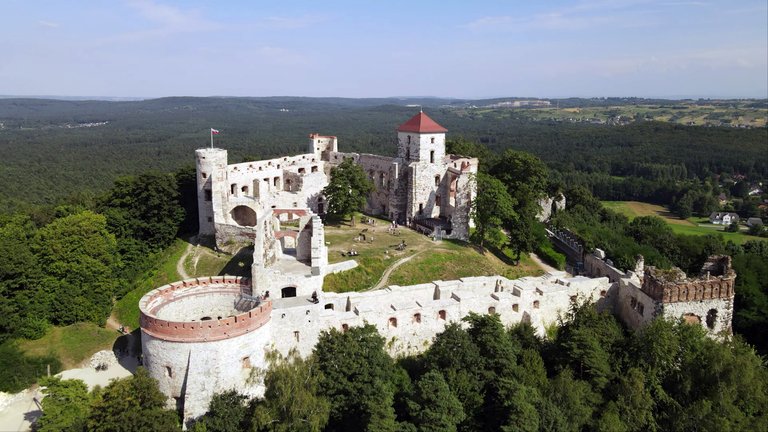 Tenczyn Castle - a prison for prisoners of war from the Battle of Grunwald
    The power of the stronghold seems to be evidenced by the imprisonment of major Teutonic prisoners here taken prisoner at Grunwald (1410). King Władysław Jagiełło settled them there. The castle was known throughout Poland, there were visitors and members of, among others, Jan Kochanowski and Mikołaj Rej from Nagłowice.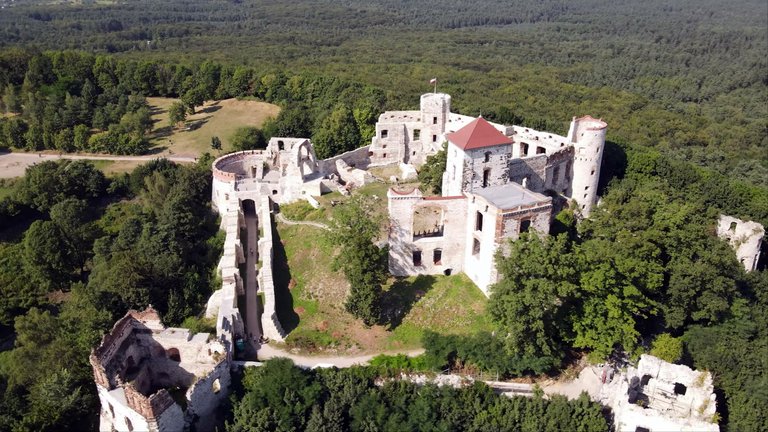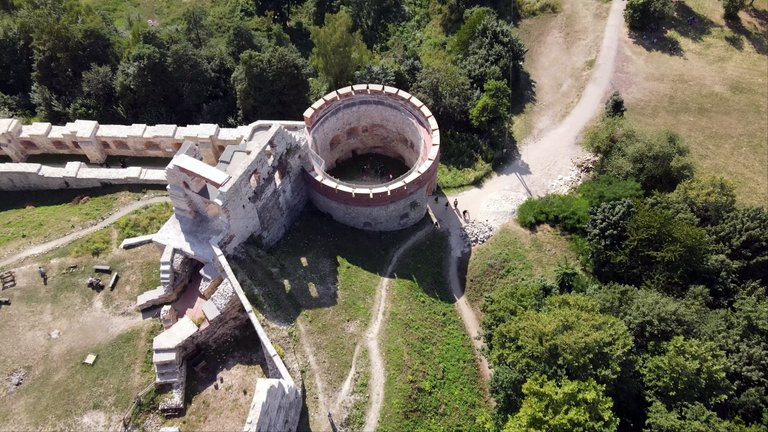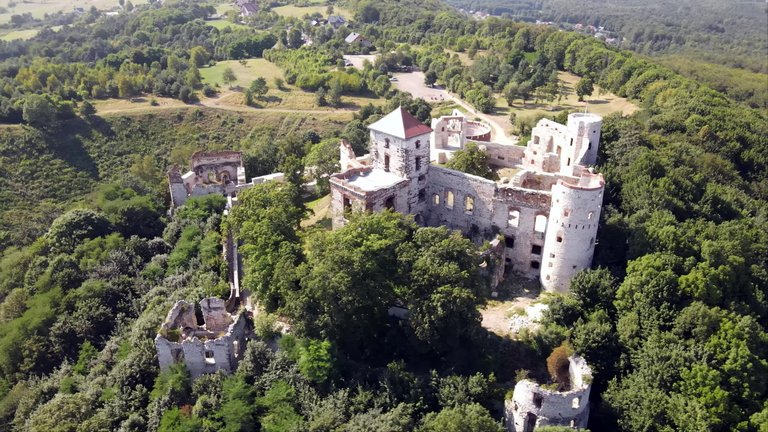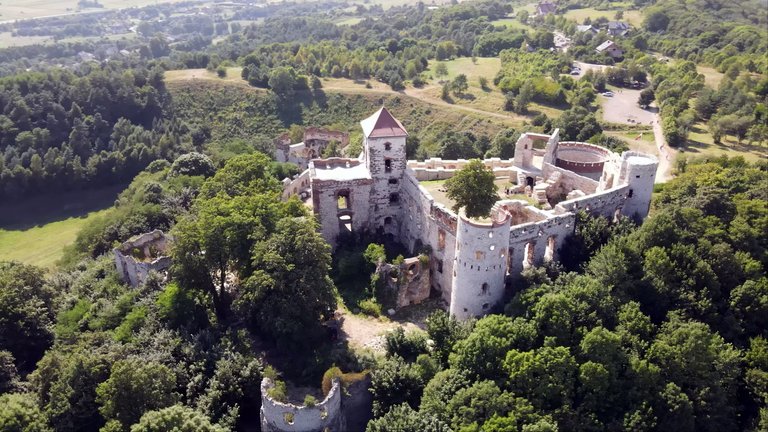 Around 1570, Jan Tęczyński rebuilt the gothic castle into a magnificent Renaissance residence. New buildings, a spacious chapel and multi-storey cloisters along three residential wings were built. The whole was defended by bastion fortifications with positions for firearms. The access to the outer bailey was very interesting - through a barbican and a 60-meter long hall, 6 meters wide, covered with a roof. In 1656, the castle was captured and burnt down by the Swedish army. Then rebuilt by the Lubomirski family, it was inhabited until the second half of the 18th century.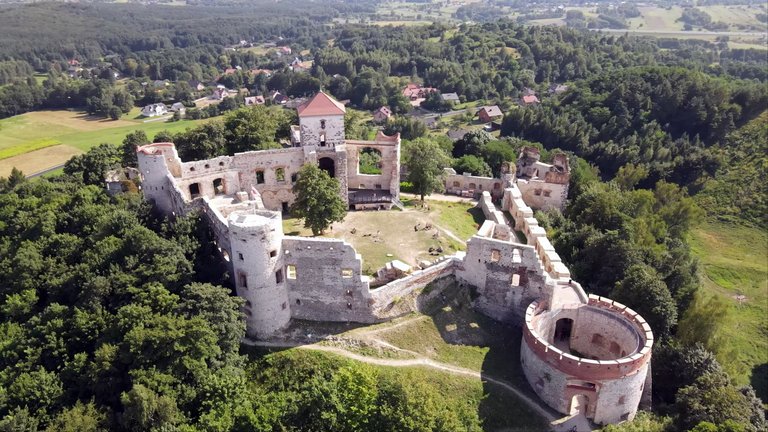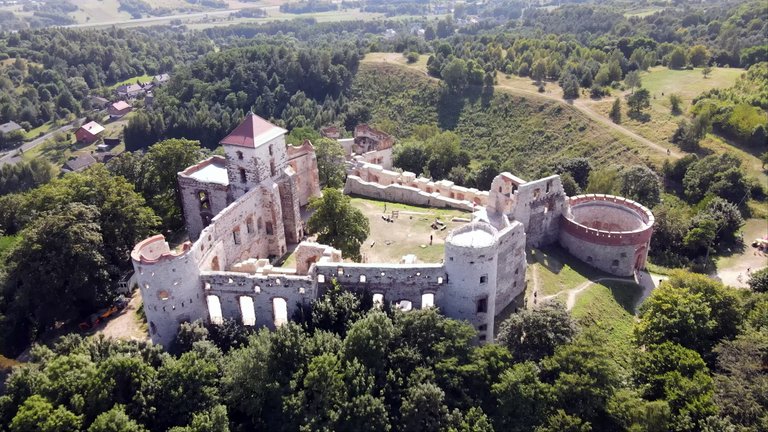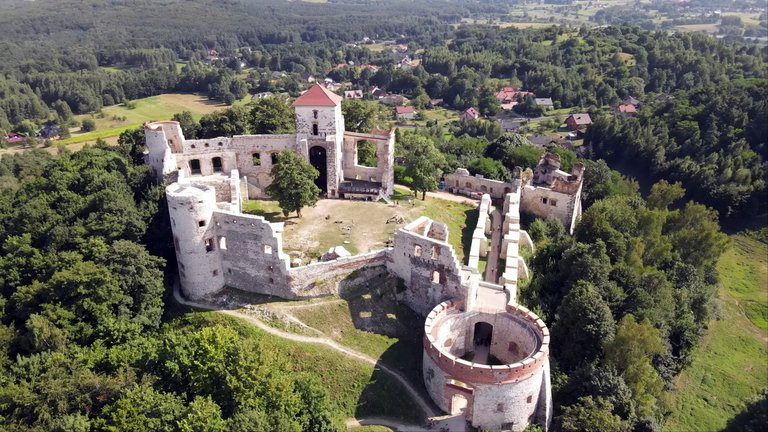 The castle in Tenczyn and a false treasure
    In 1655, during the Swedish Deluge, the Swedes invaded Tenczyn Castle. One of their priorities was to find the hidden treasure. As it turned out later - they did not find him because he was simply not there. The treasure was in fact hidden in Slovakia in the village of Stara Lubovla.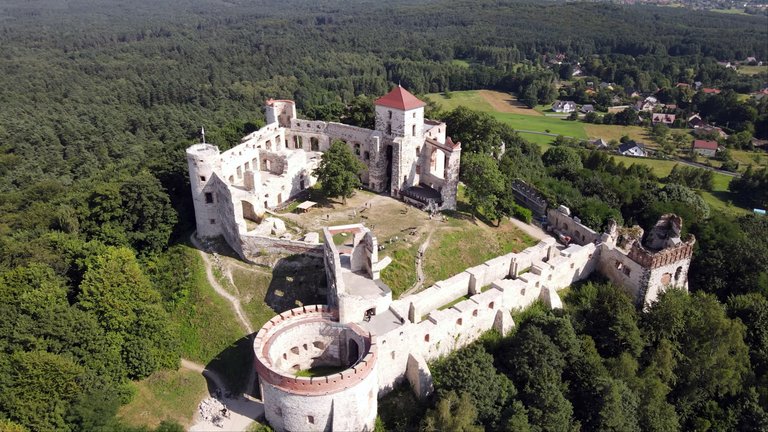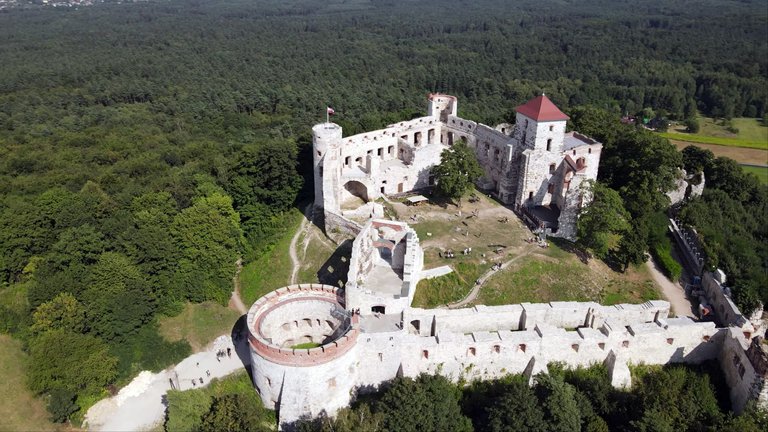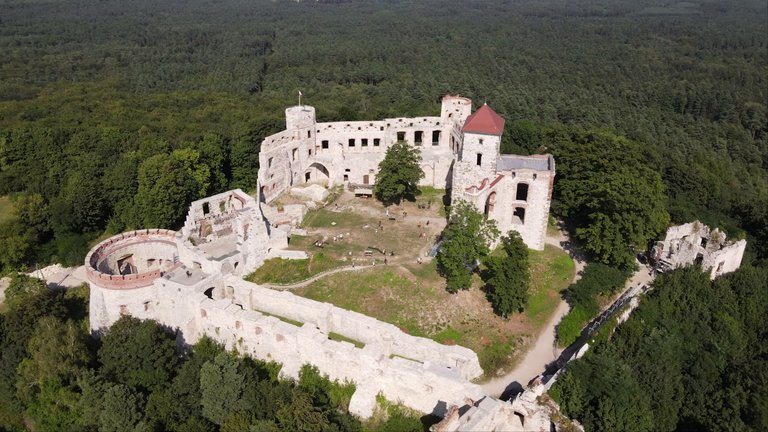 Currently, the castle is partially rebuilt, it is a very picturesque ruin, open to tourists. A beautiful place, I recommend everyone to visit this property.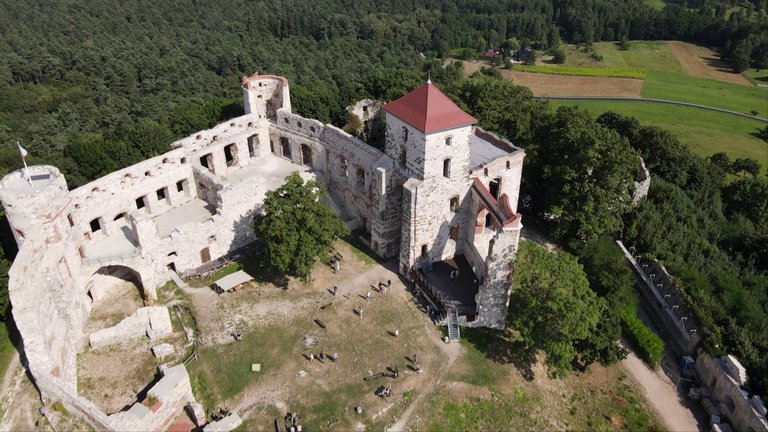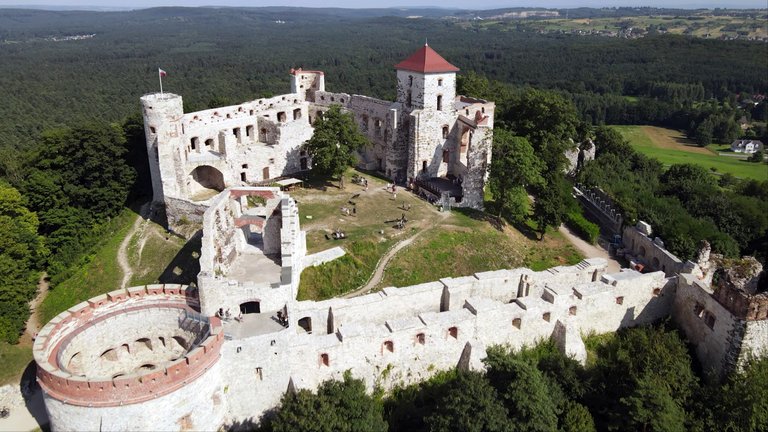 Photo: Dji Mavic, Krakow, Rudna
© Copyright marianomariano68