Hey Splinterlands community, how are you doing? Excited because in less than one week you'll be able to open the Chaos Legion packs you worked so hard for? Yeah, I know the feeling...
But even if we are very excited about the release of the set, let's not forget all the old beautiful cards that took us here, especially Beta and Alpha cards that were released years ago.
That's why Splinterlands Share Your Battle Weekly Challenge are so important: they let us long-time players remember the roots :)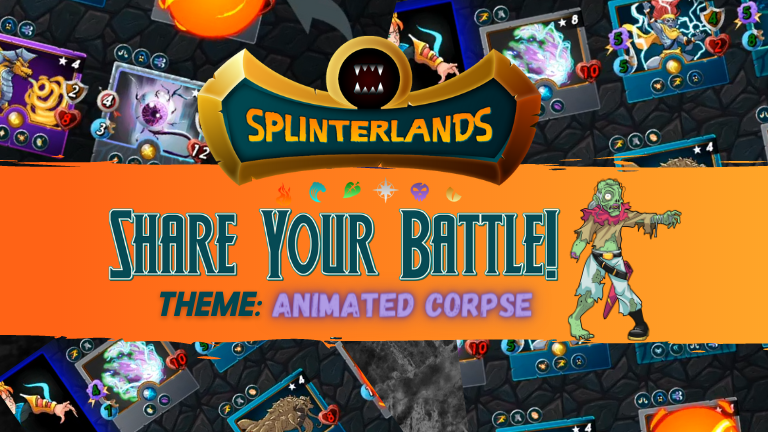 This week's challenge is about one of the most underrated mid-mana tanks in the game, Animated Corpse.
This little nice zombie is a super helpful weapon, especially at level 4 with void ability, and really helped me win tons of battles with the "little league" ruleset.
I often see magic oriented teams with the "little league" ruleset, so the high life value of this card, combined with magic resistance, make him quite perfect for the situation.
Animated Corpse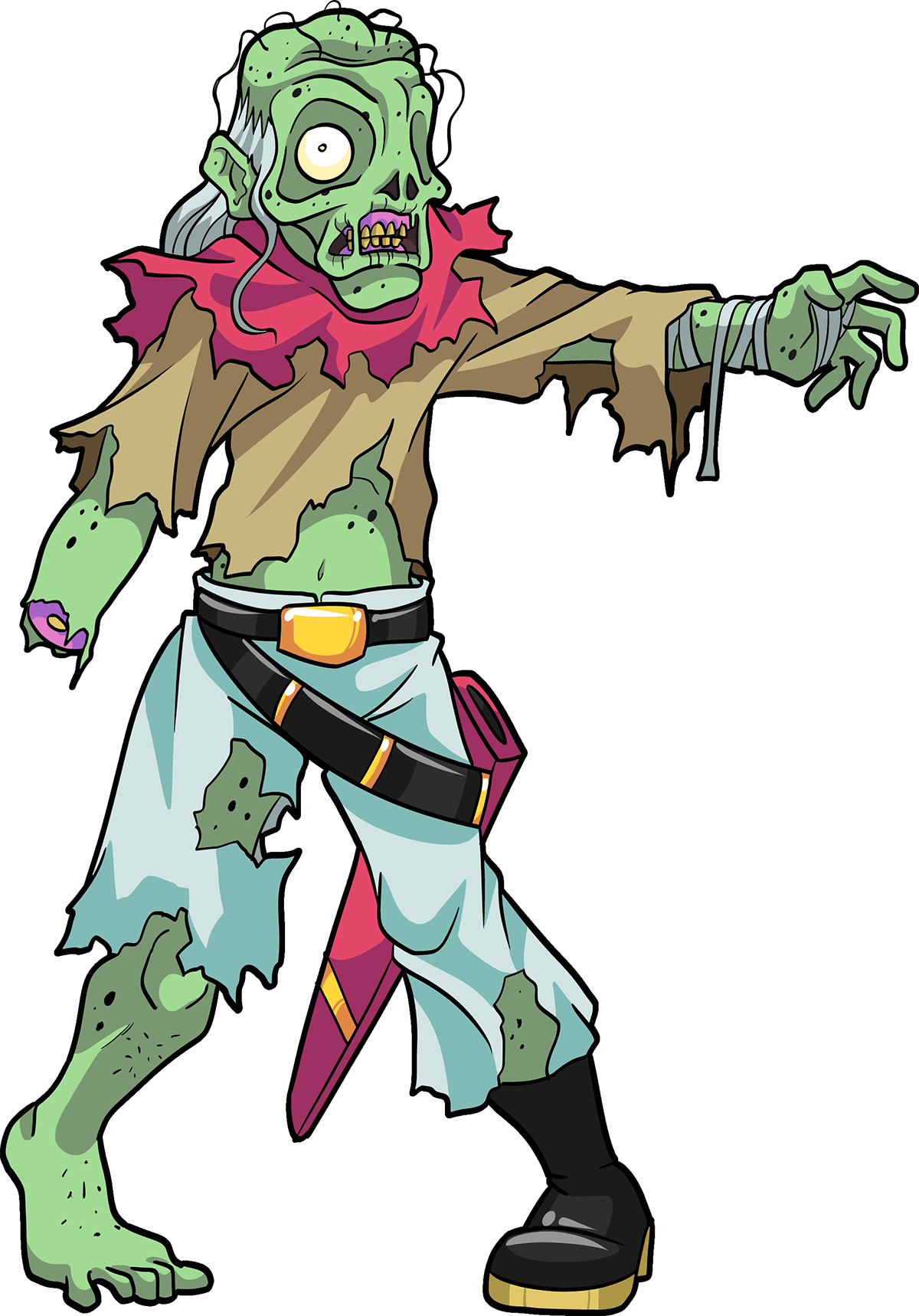 #Edition: ALPHA/BETA
#Rarity: COMMON
#Element: DEATH
#ATTACK: MELEE
#ABILITIES: VOID AT LEVEL 4
A fledgling Dark Eternal is also known as an Animated Corpse. Emerging from the Tar Pits of Creation in the Southern Waste of Mortis, each fledgling must first shed what remains of its mortal flesh. While in decay, the Animated Corpses are placed on the front lines to speed their transition.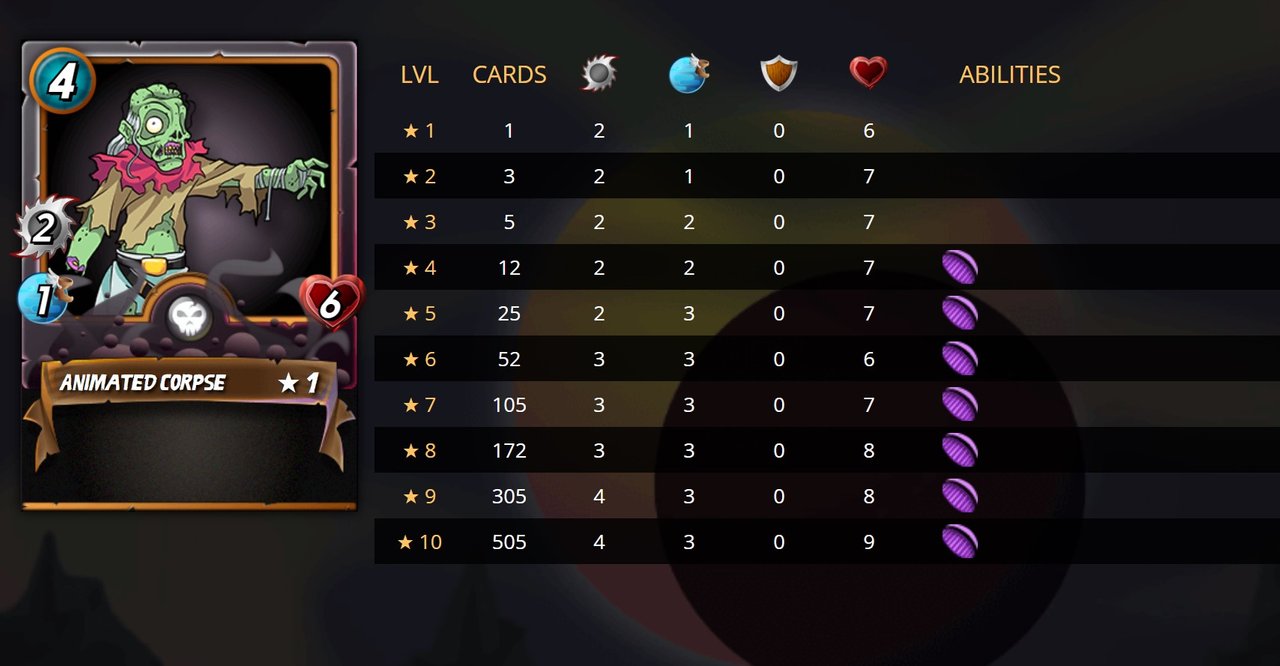 --
MY STRATEGY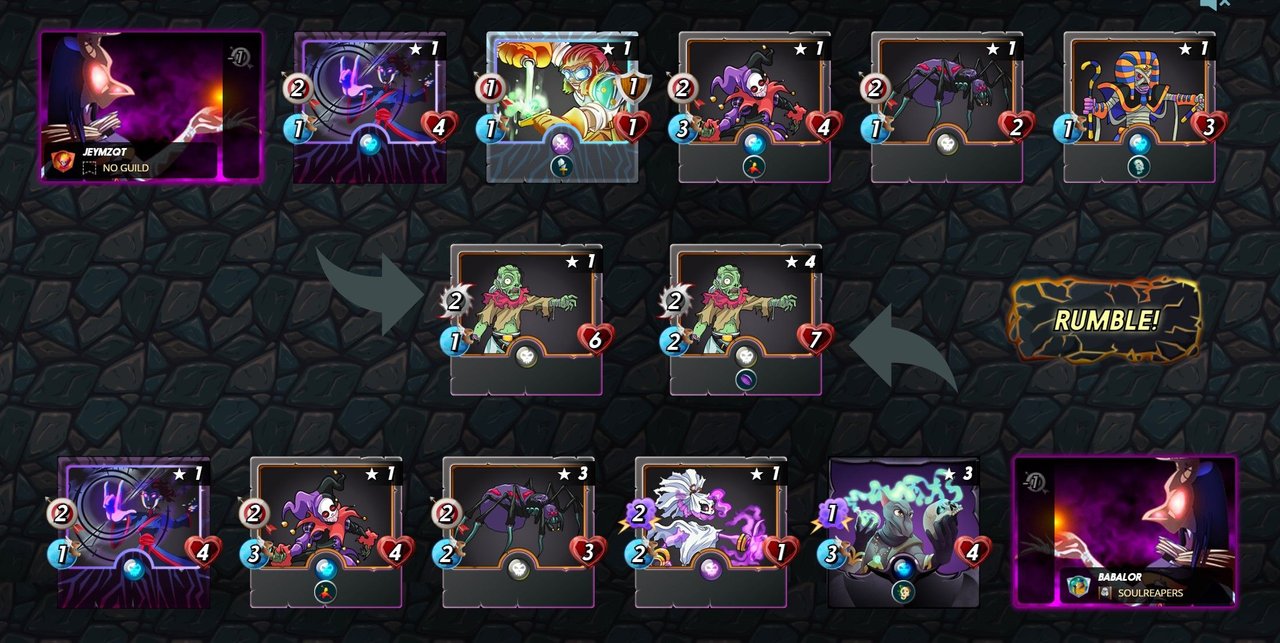 As I mentioned, when the ruleset "little league" pops out, I usually prefer to use my death or life summoners: they're the only level 4 summoners I got, and they let me take advantage of high-level card that I've got.
Particularly with the death summoner I have a kind of "fixed" lineup with this rulest, where Animated Corpse is always my tank, followed by a level 3 Venari Bonesmith. If my tank survives long enough, Venari will have time to turn himself into a backup tank!
Third place is for Screaming Banshee, very powerful with 2 magic attack at 3 mana cost, followed by archers: Haunted Spider, Twisted Jester and Dark Astronomer.
If my enemy doesn't go full Melee mode for attack, I usually win with this lineup, which I find quite balanced and without many weak points.
For this battle, I faced a quite competent opponent @jeymzqt, which kind of adopted my same strategy. He was just unlucky that his cards had a lower level than mine, and I was able to win the battle!
See you for the next challenge!
--
You're not playing Splinterlands? Shame on you! Go try it!
Support my blog!
Here's the super-trusted earners I support. Please consider using my referral if want to give them a try
Binance Exchange with the best earning solutions.
Coinbase Earn crypto while learning about crypto.
Cake DeFi Passive income, staking made easy.
Cointiply - Best Earner - Earn Bitcoins by doing offers, watching ads and PTC ads
BetFury - Crypto casino with Faucet: Top Earner! Claim -> Play -> Stake -> Earn
PipeFlare - Best Faucet.Pays immediately to your wallet
Presearch Earn tokens for surfing the web!
Sorare Fantasy Football League with NFT
Hi.com Non profit banking with ongoing Airdrop