What's up my fellow Splinterlands players!
I hope you are doing well in your life, enjoying the weekend with your family and friends and also enjoying this amazing strategic play2earn in the meantime. If you have invested yourself in the ongoing Leofinance campaign and doing those quests, I wish you all the best. The competition is getting tough there as time is passing by and we are going towards the end of the month-long campaign. However, I took a break from the Lion War and came back to write an SL battle post. I skipped posting yesterday so didn't want to miss another day. On the other hand, the Splinterlands community is only talking about the upcoming update that will replace CP with staked SPS as a requirement to play into a certain league or tier. I use to play in the Diamond league nowadays and to play in the Diamond 1 tier and earn 100% of the allocated rewards, I need to stake a whooping amount of 177k SPS into my staked wallet. Currently, I only have staled 79k SPS so far into my wallet so I am not even halfway there, but gladly if I reach the 88k staked SPS milestone, I will be receiving 80% of the allocated rewards for Diamond 1 which will be enough for me since I think there will be less number of people with enough staked SPS so large stakes may loot most of the prize pool in a certain league. However, I am not 100% sure how it will get distributed so let us wait until the new update gets live, which is the next next quarter in this year.
Now, let me jump into the main topic of this post as today, I will be sharing an awesome match and talking about one of my favourite monsters that I used in the match and scored a nice victory today. Yes, as you have already guessed, today I will be discussing the famous water monster Deeplurker!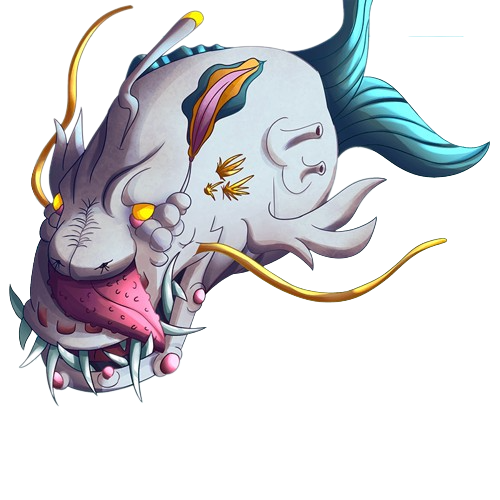 DEEPLURKER
Deeplurker is a common type card that got released with the latest chaos legion edition and this card belongs to the Water splinter. This monster is a melee attack type card and it costs 6 mana to use it in battles. It is selling right now for only 0.12$ per bcx so a great price if you want to buy it! Deeplurker got instant popularity since its release mainly because of its opportunity + poison combo ruleset that comes with a good melee attack and speed. I always try to add it into my lineup when selecting water monsters from medium to high mana ruleset matches. Gladly, it works very well for me and most of the time it gets me easy wins. Let us now take a deep dive and fund out more about this card level-wise.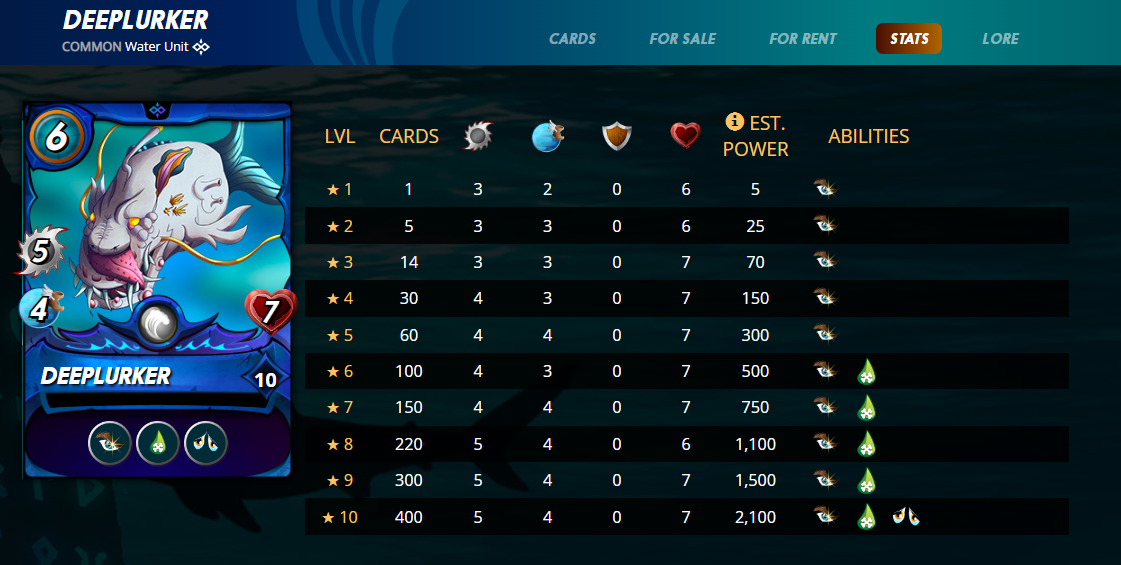 Bronze - At level 3, this card holds 3 melee attacks at 3 speed with a large 7 health and it also gets the opportunity ability since its initial level. Getting such a big attack with opportunity makes this card so useful even at the bronze level.
Silver - At level 6, this card gets an increased set of stats with 4 melee attacks at 3 speed with 7 health and it also gets another ability poison at 6th level m. Now it will bring even more damage onto enemy cards by applying poison upon them.
Gold - This monster gets even more buffed up at the gold tier and at level 8, this monster possesses an increased 5 melee attack at 4 speed with 6 health while carrying those 2 abilities that I mentioned above.
Diamond / Champ - At max level, this monster becomes more furious and holds 5 melee attacks at 4 speed with 7 health and also gets another ability Demoralize. Now with this new ability, it will reduce all the enemy melee monsters' attack power by 1 which makes it super useful against melee monsters.
---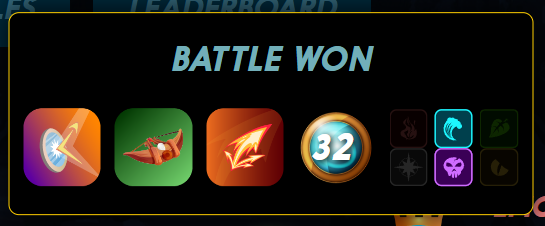 ---
As I shared the intel above, it was a match with 3 rulesets - Magic Reflect, Close Range and Scattershot and the mana cap was 32. Only 2 splinters were allowed in this match - Water and Death and I chose the Water splinter Kelya Frendul below I have shared my lineup.
Kelp Initiate - I chose this 2 mana monster as my front defence and used a max level of this card that possesses no attack but with 6 speed and 9 health and also holds 2 abilities - Cleanse and Triage.
Deeplurker - I chose the main monster deeplurker at the second position of my lineup and as this is a match with the scattershot ruleset, it is impossible to guess which spot will take a hit every time cause its totally random, so I chose to place this melee attackers at the front and the archers at back.
Supply Runner - In third place, I selected the Supply runner to give my monsters more speed and health. I used a max-level monster and it has 3 ranged attacks at 5 speeds with 5 health and also holds 2 abilities - Swift and Strengthen.
Merdaali Guardian - At the fourth place of my lineup I chose this non-attacker healer to heal my front cards. It possesses no attack but with 4 speed and 4 health and also possesses 3 abilities - Tank heal, Repair and Strengthen at max level.
Angelic Mandarin - I chose another healer mandarin at the fifth place of my lineup and it has 2 ranged attacks at 4 speeds with 7 health along with 2 abilities - Triage and Silence at max level.
Wave Brood - At the last position, I tried my luck by using the wave brood to attract some attacks on it and this saved my other monsters. I used a max level and it has 2 ranged attacks at 1 speed with 14 massive health bars along with 4 abilities - Taunt, Close range, Void and return fire.
---
Match Analysis:
As the match started, I found out that my opponent also used the same Kelya summoner but unlike me, he relied on melee Monsters mostly. However as the match started, my Deeplurker started doing his thing by attacking the monsters with the lowest health in the first round, he broke down the shield from enemy Merdaali and in the second round, it attacked the same enemy again and killed it down this time. Next, it targeted the wounded Tide Biter and damaged its health down to 1 also applied poison upon it and killed it thus in the start of the next round.
In round 4 it targeted the Bandit and attacked and broke down its shield and luckily, it also applied poison to it in the other hand, none of my monsters got died even after 4th round. However, in the fifth round, it attacked again and killed the poor bandit finally this time. The next round it killed down the wounded Merdhampir and only 2 monsters were alive by then at the enemy's lineup. Next round, it gets even more furious and killed down the main enemy defender Diemonshark this only the enemy deeplurker was left alive which got taken care of in the next round by my Mandarin. I won a sweet and easy victory in this match and thanks to my brave deeplurker who killed almost all the monsters alone this time and proved his worth on the battlefield once again.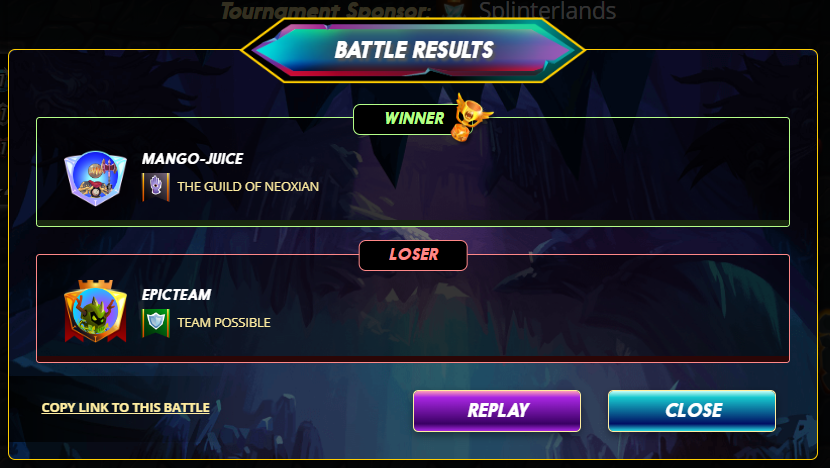 I hope you really liked watching the battle above that I shared and liked reading the post as well. Is this furious deeplurker one of your favourite monsters as well and do you use it in your battles often? Let me know in the comments below and I will be seeing you all in my next post!
---
---

Wish you all good luck on all of your future Splinterlands matches.
Thanks for visiting my post. Please come again!
Stay well and keep playing Splinterlands.
Want to start playing splinterlands? Click here