This article is not about demonizing the meat and glorifying the plant-based movement, just a small piece of the possible alternatives out there
Table of Contents
Introduction
Body
A. Plant-Based Milks
B. Quinoa
C. Hemp Seeds
D. Chickpeas
E. Nutritional Yeast
Highlights
1. Introduction
Tired of only eating red meat and a bunch of chicken breasts? Well, that's when you know it's time to switch and try something else.
Marketers all over the world bombard us every day with dairy, eggs and meat advertisements.
You can even notice those ads being displayed in the middle of the road on your way to work.
Fortunately, there are plenty of options beyond feeding ourselves from cows, chickens, and animals in general.
Sometimes getting fresh vegetables at a fair price may seem daunting depending on where you live or where you are currently traveling but it's always worth trying.
Plant-based alternatives are filled with healthy fats, fiber, and antioxidants which may help you fight heart diseases, stroke, diabetes, Alzheimer, and certain types of cancers (Lisa Moskovitz, R.D)
Even if you are not vegan, vegetarian, Buddhist or any other practice that wouldn't allow you to eat meat, these 5 next foods will reset your appetite.
You can include them in one or two meals per day.
2. Body
A. Plant-Based Milks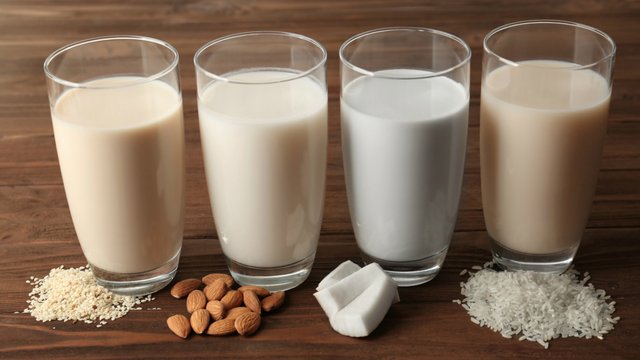 These are made by grinding the beans or nuts, then adding water, flavors, vitamins, and mineral.
Also, they are a great alternative for all those lactose intolerants or with protein allergies towards animal-based milks.
We have calcium-fortified soy milk, almond milk, coconut milk.
The content of protein may vary from one to another, that's why we need to double-check the label for its nutritional value.
According to Dr. Weaver, only soy milk has been tested for calcium bioavailability and was determined to be as good as cow's milk.
While the price may vary from one place to another, you always have to choice of making by yourself.
None of these alternatives will match cow's milk entirely and although you may not be able to get your entire daily protein intake from one alternative, it is something you can combine with other foods in this list.
Don't worry, soy won't give you man boobs.
B. Quinoa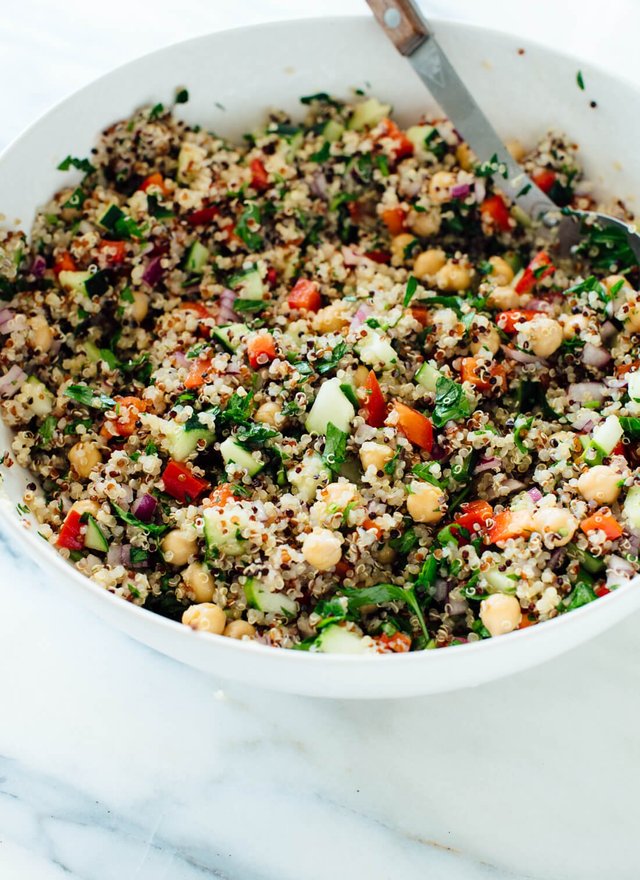 It was first used to feed livestock 5.2-7 thousand years ago, and for human consumption 3-4 thousand years ago in the Lake Titicaca basin of Peru and Bolivia.
NASA selected it as an experimental crop on its Controlled Ecological Life Support System for long-duration human-occupied space flights.
Even if most of its calories come from carbs this guy is one of the few complete plant protein sources out there containing all the essential amino acids.
Make sure to cook it before consumption, the seeds have a coating which contains bitter-tasting saponins, making them unpalatable.
The toxicity category rating of the saponins in quinoa treats them as mild eye and respiratory irritants and as a low gastrointestinal irritant.
Often referred to as a gluten-free grain, quinoa doesn't grow from grasses as other cereals do.
It will often provide 8-9 grams of protein per cooked cup (240ml)
It's versatile meaning that you can combine it with an oatmeal style breakfast bowl, a hearty lunch salad or as a sub for rice in your stir fry.
C. Hemp Seeds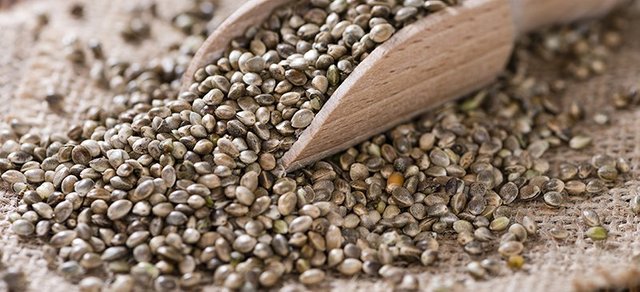 It's time to get high, just kidding.
It is one of the fastest-growing plants and was one of the first plants to be spun into usable fiber 10,000 years ago.
Coming from the Cannabis sativa plant it contains only trace amounts of THC, but is so small it won't make you feel anything.
They can be eaten raw, grounded into hemp meal, sprouted or made into dried sprout powder.
Its oil is cold-pressed from the seed and is high in unsaturated fatty acids.
A 100-gram portion supplies 586 calories, contains 5% water, 5% carbohydrates, 49% total fat, and 31% protein.
They also contain magnesium, iron, calcium, zinc, selenium, omega-3 and omega-6 fatty acids in the ratio considered optimal for human health.
D. Chickpeas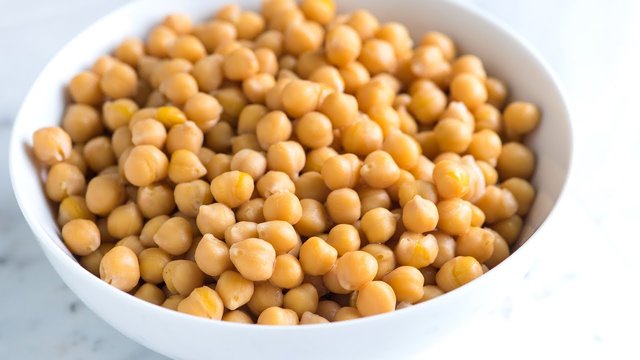 It is one of the earliest cultivated legumes in human history.
Boil them for 10 minutes and then simmer for a longer period.
They make a filling meat substitute in salads or bowls and also contain lots of fiber.
Make sure to soak them 12–24 hours before use. That will shorten the cooking time by around 30 minutes.
Chickpeas can also be pressure cooked or sous-vide cooked at 90 °C (194 °F).
Use them in salads or cooked in stews.
You can make garbanzo flour, falafel balls, farinata or Cecina and panelle.
They're also the base of hummus, which is high in protein. You can use lentils as well.
1 cup = 15g of protein
E. Nutritional Yeast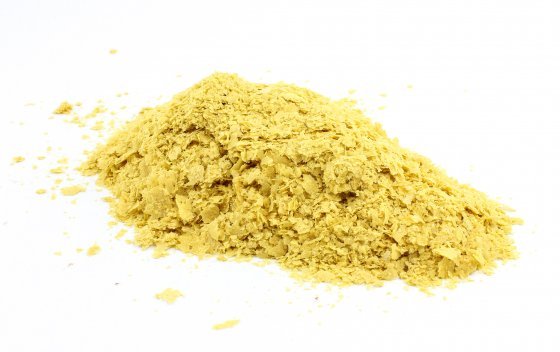 It is a significant source of some B-complex vitamins and contains trace amounts of several other vitamins and minerals.
Nutritional yeast is a deactivated strain of Saccharomyces cerevisiae yeast.
Its cheesy flavor makes it a perfect match for mashed potatoes and scrambled tofu.
Nutritional yeast is different from yeast extract, which has a very strong flavor and comes in the form of a dark brown paste.
On average, two tablespoons (about 30 ml) provides 60 calories with 5 g of carbohydrates (four grams of which is fiber).
Nutritional yeast is often used by vegans because of vitamin B12.
However, yeast cannot synthesize B12, which is only naturally produced by some bacteria. Some brands are fortified with vitamin B12.
The vitamin B12 (commonly cyanocobalamin) is produced separately and then added to the yeast
3. Highlights
This article is not about demonizing the meat and glorifying the plant-based movement, just a small piece of the possible alternatives out there.
• Yes, convenience plays a big part in today's food choices.
• Each of us will have a different approach toward balancing our protein intake.
• If you are looking for animal-based protein powders you have a wide variety in every corner, then it may get harder once you go for the plant-based alternatives.
• Just remember that consuming plant-based protein powder alternatives doesn't mean you are reaping all the benefits from them. Fresh is always better.
• Eating a variety of whole foods, as close to their natural state as possible, is the best way to ensure you're meeting your nutrition needs.
What Do You Think?
If you are an ambitious professional or entrepreneur looking to get in shape check my website or shoot me an e-mail.
🟢Upvote, follow and resteem it with your fitness buddies
🟢Next: Have You Heard About This New Diet? (YOU MAY WANT TO READ THIS)
🟢My network: Minds | Twitter | Steemit | Publish0x | Website
🟢Support my content
🔹BTC: 1FHztiqtUiAjNVfAGo1uQXe6hYHNTmnj9
🔹ETH: 0xed3ef7a6665e094694c574aeacf5190fd8cc5402
🟢Earn crypto with this browser
🔹Brave
🟢The two best cold storage wallets for crypto
🔹Ledger
🔹Trezor
🟢Freelance and get paid in BTC
🔹Cryptogrind
Have an epic one!
Edward Casanova, fitness coach at ZenFit
Resources:
This article doesn't represent medical advice; always consult with your personal trainer, nutritionist, physician or any other related health professionals.