If you haven't already, start playing Rising Star for free with my referral link
Thank you!
Once again I'd like to thank @risingstargame for always keeping up with my post and manually curating it. It has been a blast writing about a great game and getting rewarded for it in return. Also, thanks to @freeztag for introducing me to the game. I'd never know about it if it weren't for them.
Quick recap
I started to play the game less than a week ago. Since I still haven't spent any money on it just yet, my plan was to just do as much Illegal Busking as I could, aiming to complete the achievements and get some free cards. Looking at the achievements page, you can see that free cards are earned at 100, 110, 120, and 130 missions completed.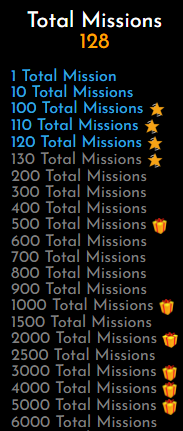 Progress
Since the past week, I have been playing a lot and was able to complete 128 missions!! For this, I was rewarded with 3 new cards:
Buster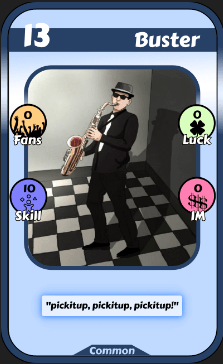 Love the artwork for this one. It gives me 10 skills and that's it. If you are not aware, skill is an indicator that balances out EGO. You should always aim to get your skill to be the same or more than your fan count. However, ego only comes into play after you get 1000+ fans. Since I barely have any fans at the moment, I don't have to worry about it right now and, for that reason, Buster is kind of useless now. Sorry, Busty :(
Cheap car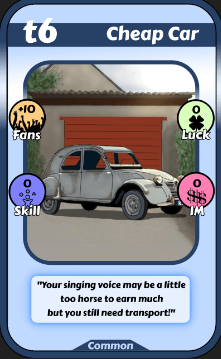 The base vehicle. It gives me 10 more fans, which, even though it is not that many, it's always nice to get some extra fans. Reminds me of my father's old 67' beetle though, so pretty nice to get it.
Pizza Box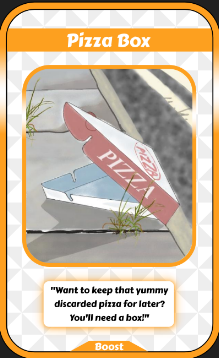 Stoked for this one. In my last post, I mentioned that it would be the first card I would get once my account was verified. Well, I got it for free! It gives me the ability to store one slice of pizza at a time. This is HUGE. From what I've been seeing while playing the game, I'm able to get about one pizza a day for the most part. Generally, it comes at the worst times: when my energy bar is almost full.
Now that I have the pizza box, I'll finally be able to better manage my energy, giving me a much greater daily startbits earning rate. This was my favorite card I got from the free rewards.
What next
Now I'm just 2 missions shy of getting the fourth and last card reward. I'll definitely write about it in my next post. Apart from that, I've been paying more attention to the market. If I get lucky enough, I think I can pretty easily get to the magic 300 fans mark with a couple of bucks invested.
Once my account is verified, I'll definitely start buying cards from the market, which is a more worthwhile investment than buying cards in my opinion. I'll keep you guys updated.
In the meantime, I've been waiting for my account to get verified. I send my verification email on the 24th. I think the people responsible for this might be very busy right now, so that's probably the reason it's taking more time than usual.
Thank you so much for reading my post. Any support is greatly appreciated. Keep on rocking Rising Stars!!