As a result of yesterday's fall, Ethereum collapsed to the line of upward support, relevant since the formation of the bottom on March 13. Now the main question is whether the quotes will continue to fall or if there will be a rebound up from the current price - the prospects for the development of a bull trend depend on this.
Double top
The daily chart shows that Ethereum may have formed a double top "Adam and Eve", which is considered a bearish reversal pattern. Moreover, this figure appeared in the region of the level of 0.618% Fibonacci correction relative to the previous decline, as well as in the zone of a small resistance zone, which only confirms the comfortable nature of this level for a reversal.
If the price drops the entire length of the pattern, it can drop to the level of $ 140.
Ascending triangle
However, shorter charts show a more optimistic picture:
Firstly, quotes have been growing along with the line of upward support since reaching the bottom of March 13.
Secondly, from May 2, the token follows the horizontal resistance line, which, possibly, forms an ascending triangle.
If so, Ethereum must make a bullish breakout of this pattern. Moreover, climbing the entire length of the pattern can send a coin to around $ 255.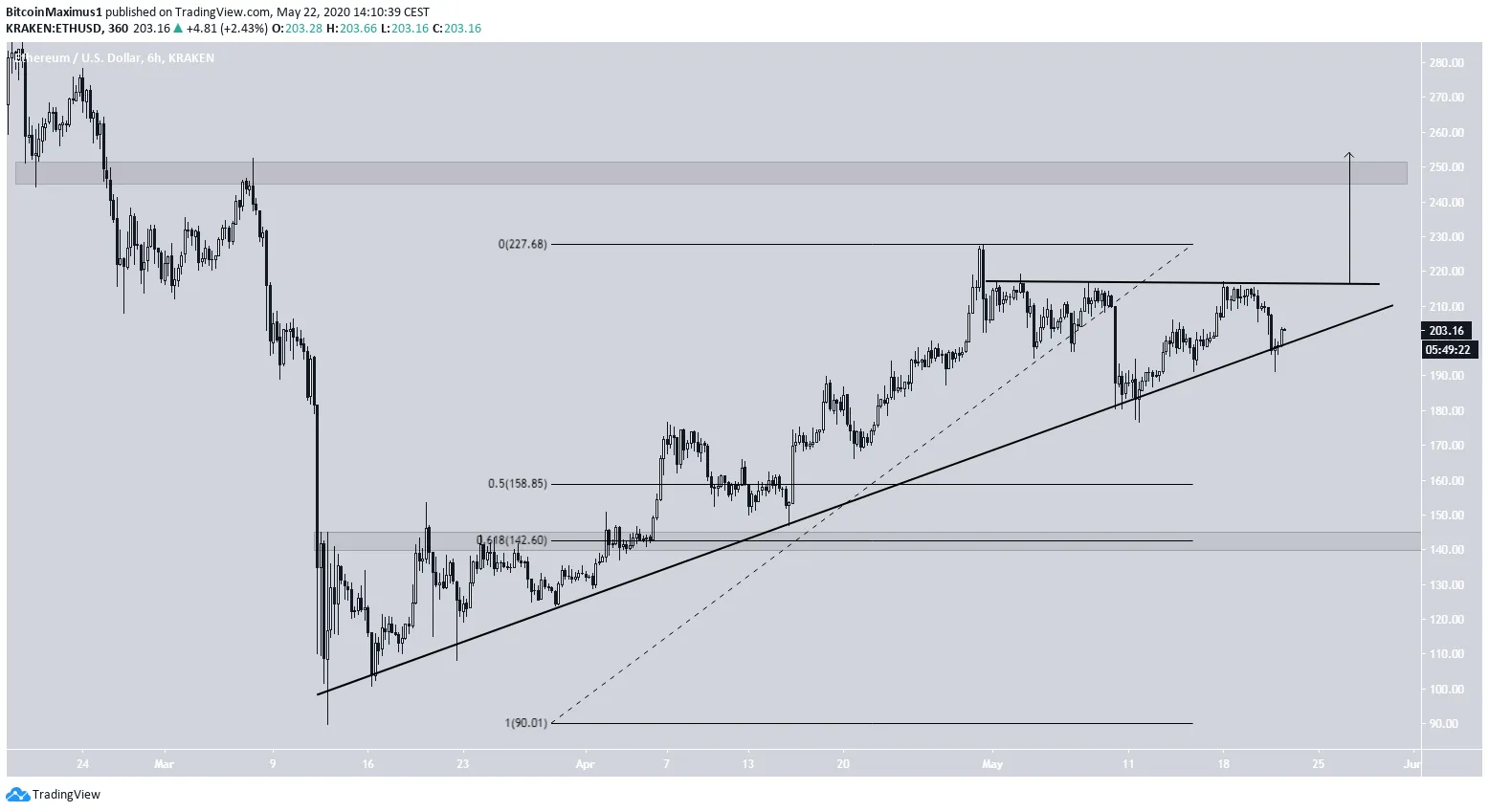 The target level of $ 225 is also mentioned in the tweet of cryptocurrency trader @CryptoMichNL, who published the Ethereum chart and noted a slight pullback along with two targets located at $ 250 and $ 290.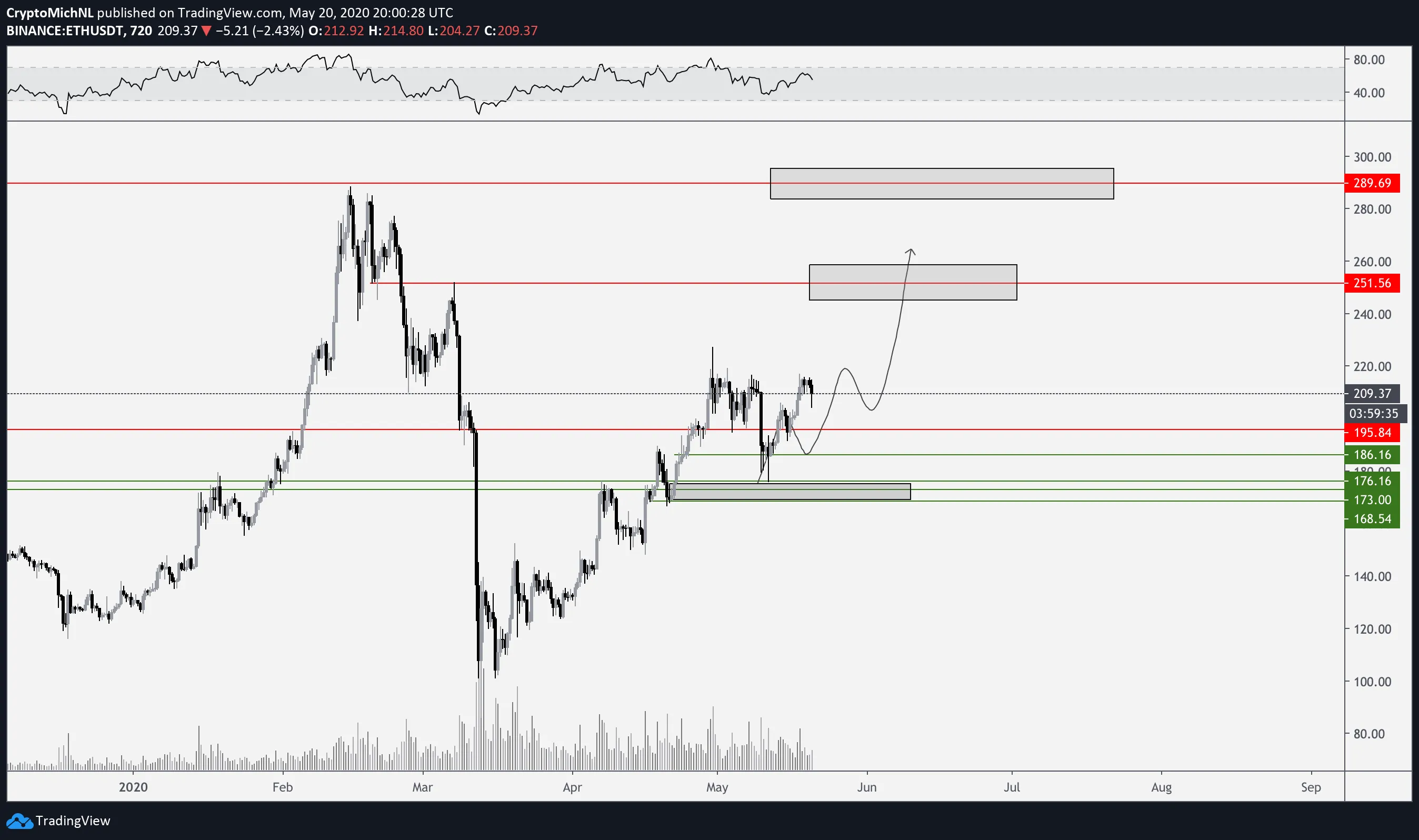 Thus, the direction of movement of the longer-term Ethereum trend depends on whether the token can bounce off the support line or make a bearish break.
Ethereum / Bitcoin
The pair ETH / BTC rate looks positive on the charts. The price has recently broken through the resistance zone of ₿0.221, while the RSI has broken the downward resistance line and is heading north.
Finally, 50- and 200-hour moving averages formed a bullish intersection, and now the price is above them.
Based on all this, it can be assumed that the ETH / BTC rate will increase in the direction of the level of ₿0.225.
What direction do you think Ethereum will take? How likely is a bearish breakout likely?