On Wednesday, the price of Bitcoin was growing in parallel with traditional markets. The bullish pressure was probably triggered by the Senate approval of the $ 2 trillion economic stimulus bill. According to the plan of the US government, the money will go directly into the pockets of workers and enterprises affected by the coronavirus pandemic.
At the peak of about $ 7,000, sellers resisted, dropping the leading cryptocurrency to $ 6,491.
Assessing the 4-hour timeframe, analysts note that the price of Bitcoin bounces off the rising wedge from the trend and support line of the pattern, and also faces horizontal resistance above $ 6,700.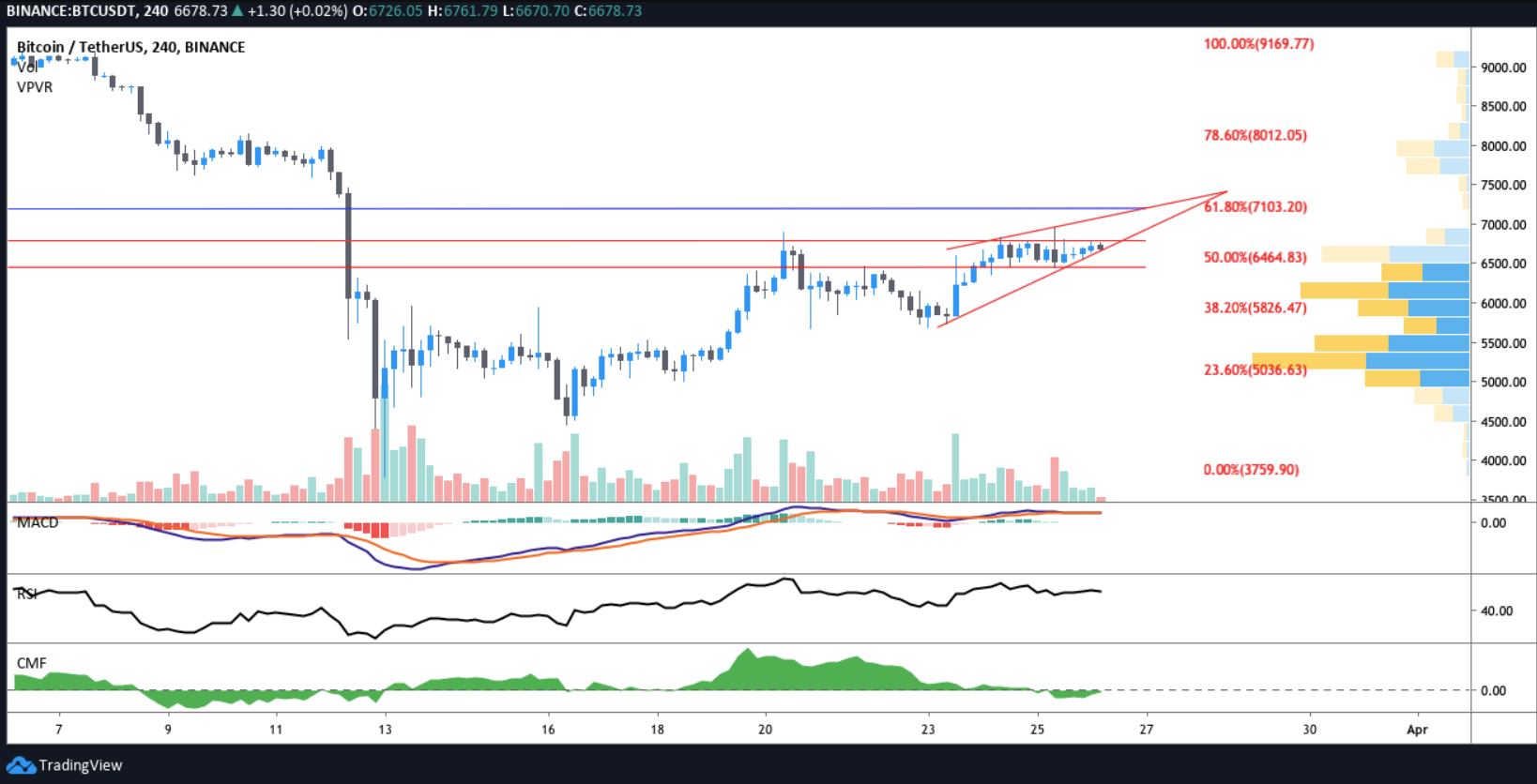 Despite the current pullback, a series of higher lows is still relevant, so a break above $ 6970 could lead to skyrocketing prices to the resistance level of the rising wedge ($ 7079).
Traders also note that on the 4-hour timeframe, the Bollinger Bands have significantly converged, and the volume of purchases and sales have fallen. This is usually a sign that a surge in volatility and activity will occur soon.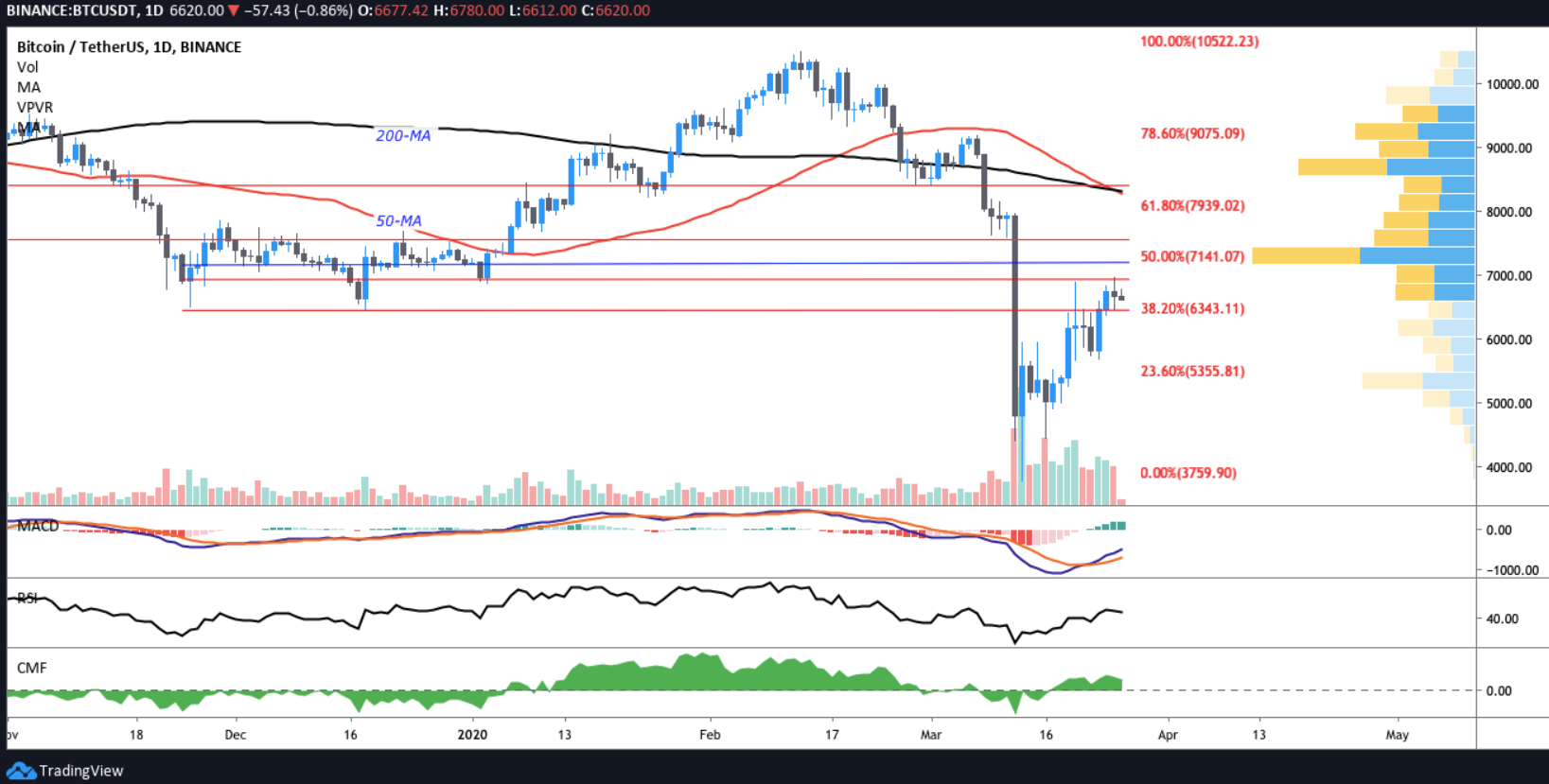 BTC daily chart
As mentioned earlier, it is expected that the mark of $ 7200 will provide significant resistance. If the bulls change the status of this level, then the best course of events will be consolidation before a gradual transition to the 8-thousandth range.
If the price fixes below the moving average Bollinger band ($ 6646), then it is likely to fall to $ 6515 -6450 $. Below this range is support for $ 6200.
Bullish script
The bullish scenario suggests that buyers will form support for $ 6,800 – $ 6,900 for the subsequent breakdown of the rising wedge pattern.
A high volume breakout above $ 6900 could lead to an attempt to establish a higher high above $ 7929. The $ 8000 level is likely to be a key resistance, because there is a 50-day MA and a 200-day MA near it.
Bear script
A bearish breakdown of the rising wedge will most likely lead to a return to the basic support levels: $ 6515, $ 6450, $ 6200. Below $ 6,200, the bulls will be able to provide serious resistance to sellers only in the 5,000th range at $ 5,850 and $ 5,500.