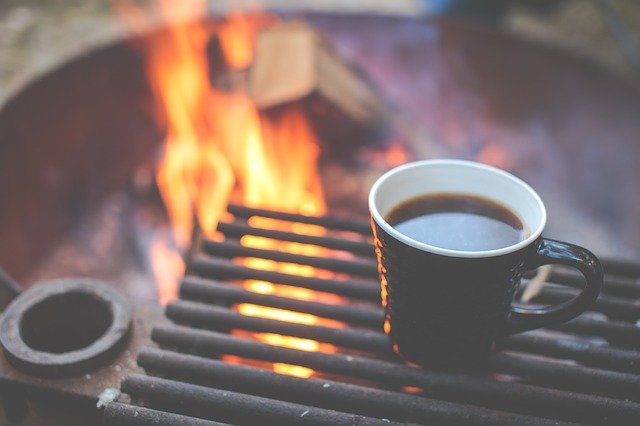 Sometimes we slept under the stars. Sometimes in a tent. It usually depended on how hot it was.
Those old pup tents were bad about holding moisture in even if you had the window and the flaps open.
We'd sit there, Tim and I, and talk about whatever 12 or 13 year old boys talk about around the fire.
We always camped at the same place at the far end of the pasture. We had a rock ring where we built our fires and had a metal grate that we'd lay over the coals to cook our hamburgers.
We never took a radio. It was just us, God and the cows wandering about.
Occasionally we would hear the train in the distance. But mostly it was crickets and leopard frogs.
We knew there were probably things out there in the woods just past us that we didn't want to fool with but neither of us had ever seen or heard of a black bear in our area and noone had spoken of the big cats in years.
Heck, we never saw a coon or possum even though we knew they were around.
Sometimes we'd take his telescope or mine and see what we could see.
We looked at the moon a lot and Mars. We even saw Saturn one night when it was turned right and we could see the rings. That was amazing.
I don't think we ever thought to look for Andromeda, the Orion nebula or any of a hundred other interesting things.
We'd get up in the morning when the cows started moving.
Mist hovered over the pond.
We'd listen to the morning symphony of birds singing as the sun rose.
Then we would pack everything up and head to the house to start on a new day's adventure.

Image by Free-Photos