Here's something cool I stumbled upon today: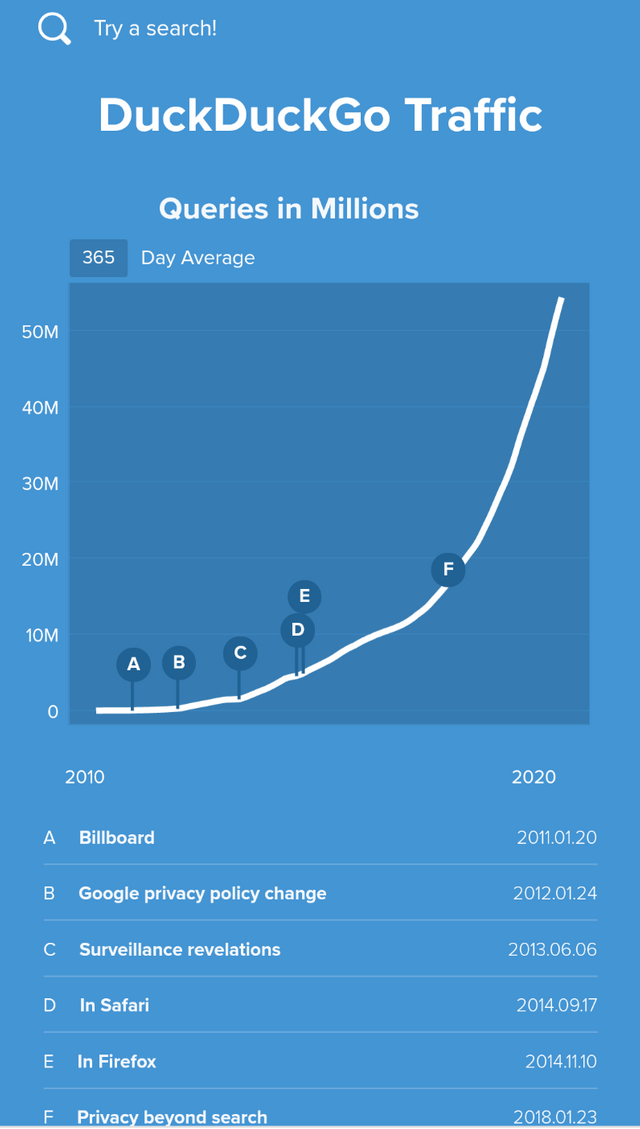 Honestly, I would never guess the adoption of duckduckgo has exploded that much in the past couple years! Especially since 2018 where the f mark is on the graph. Sure, it's probably nowhere close to Google but that graph looks really sexy!
And I admit it, despite my cautious efforts I usually end up using Google when I am not on my devices where duckduck is the default search engine.But fuck, after seeing this I will definitely start trying more and spread the word to my friends.
How about you? Are you using duckduckgo? No?
It's super easy !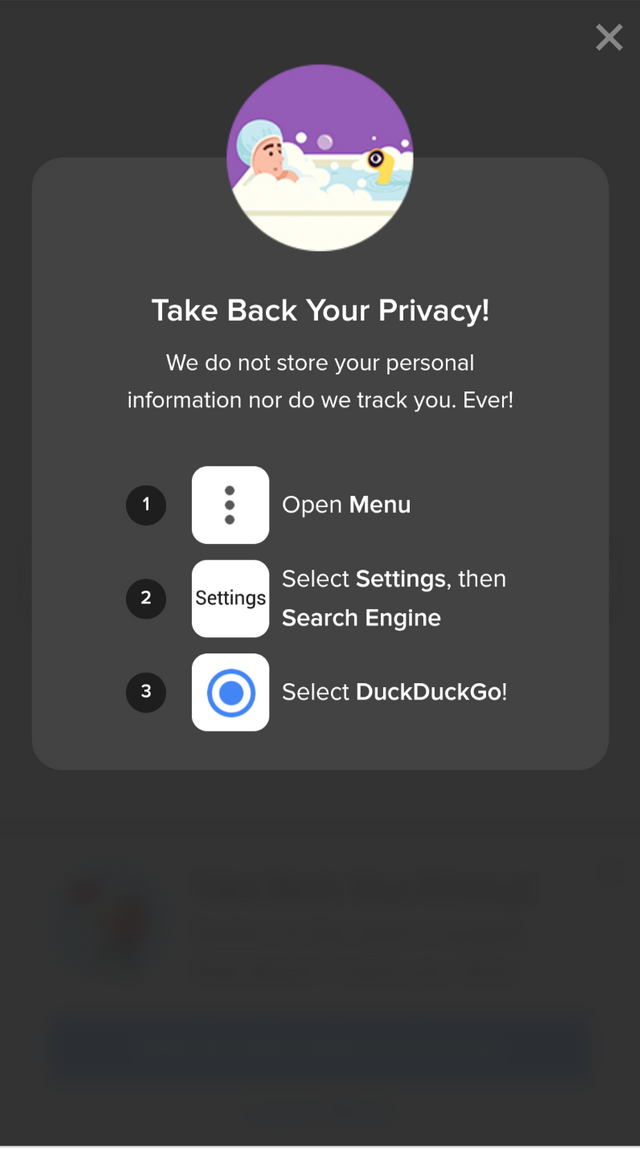 Protect your privacy. Give the middle finger to Google!
Quack quack!
References
Originally Posted Over LeoFinance