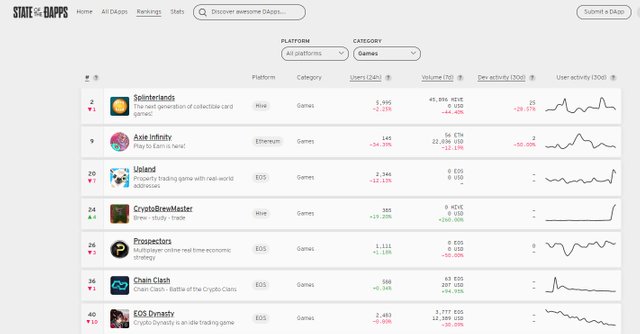 Yesterday it was #5 on State Of The Dapps in the games category, and today it's sitting comfy at #4!
Very nice for such a new project! And it's good for HIVE to have another game in the top ranks other than Spinterlands!
In case you haven't heard of it before, @cryptobrewmaster is a game where you get to make your own beer. It's still in the very early stages of development and the game is still pretty basic with not much to do. For now you just make a few clicks to gather ingredients and some more to brew and sell your beer. But slow and steadily more and more futures are coming.
Why You Should Start Playing it
Now, I don't know if cryptobrewmasters is gonna be the next splinterlands. But I do know it's easy to earn the in-game currency now that the game is in early stages. And also I do know that the guys behind it are making some moves to are actually involved in the beer industry and are trying to bring awareness from real life applications by making real beer, featuring the game and hive! And apparently they are trying to feature real beers into the game: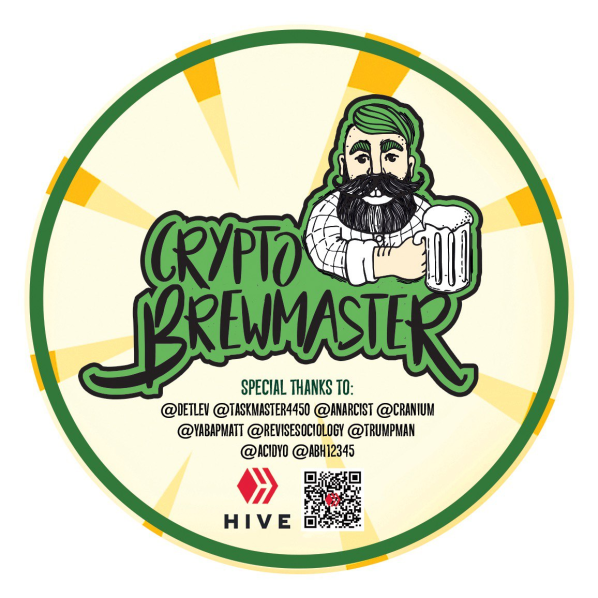 Design of the mat of the first real cryptobrewmaster beer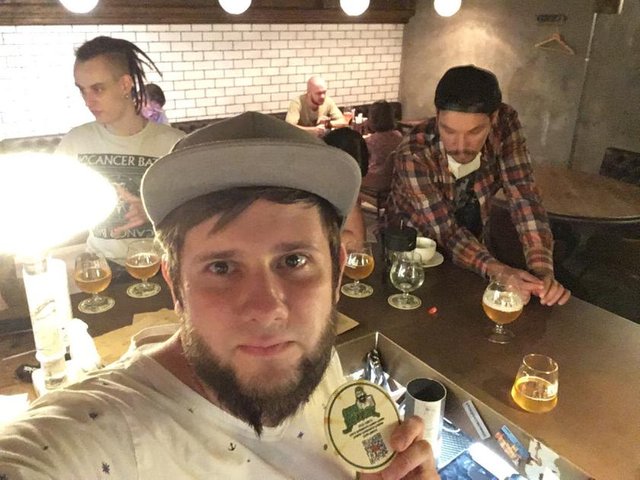 @rollie1212 with the final result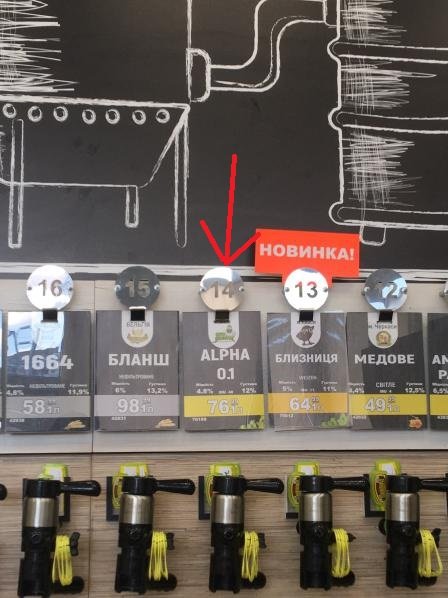 Real crypto beer!


Cool things to come :D
As you can see, there are so many ways this thing can go! Excited? Then feel free to join the came and start making some beer ! And don't forget to use my referral, lol:
https://www.cryptobrewmaster.io/game/invite?ref=741c90644dff42f4b2726c0474310096&code=AlphaBonus
Posted  Via LeoFinance