Ready for another freebie by Coinmarketcap? 
This one is similar to their previous BAND airdrop. Again, all you have to do is just visit coinmarketcap and click the Earn Kava notification as shown below. Remember, you will need to be signed in on Coinmarketcap first! If you don't have an account it's ok, just make one, it only takes a few seconds!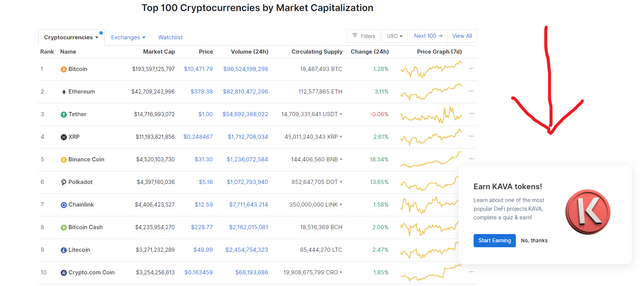 After clicking the start earning button it will take you to a separate page with some info about KAVA and some stupid videos to watch: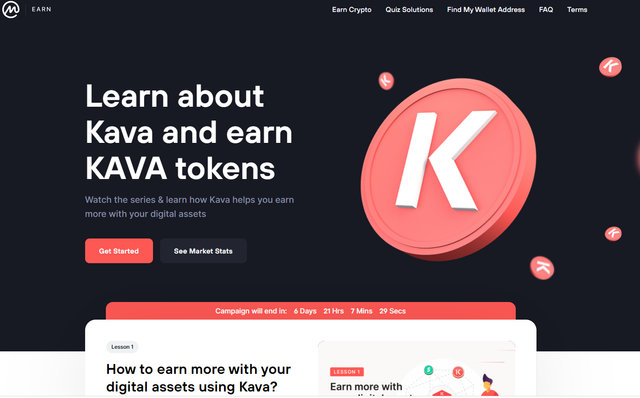 After watching the videos just click the start quiz button. Btw, you are gonna need to insert a wallet address early in the quiz. If you don't want to install a wallet just go to BINANCE and use an address from there ;)
If you are anything like me then chances are you didn't pay attention to the videos so you will have no idea what to answer in the questions! Worry not, here is a link with all the answers: https://medium.com/@abinbabys1996/coinmarketcap-x-kava-earn-crypto-program-904a462d0977
And that's it! After about 10 days when the promo is over you will have some free crypto!
You are welcome!
Posted via LeoFinance