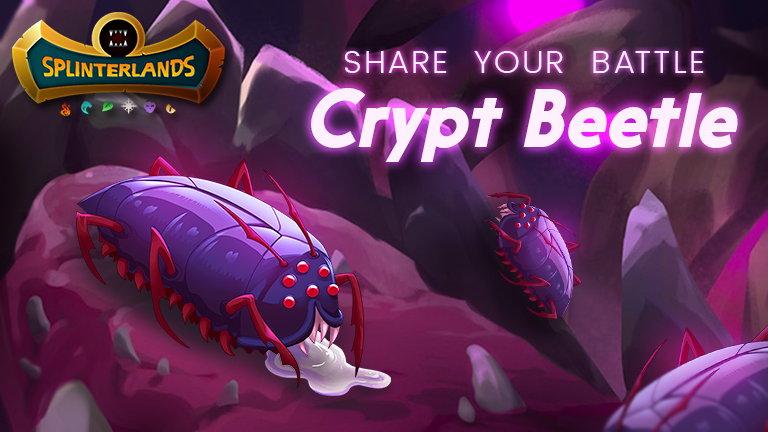 Yes! Your guess is right! This is another post in the "share your battle challenge by Splinterlands on Hive" ;)
As said before I try to make my participation a habit and generate additional income to increase my ingame collection power in Splinterlands. Hope I will finally be able to escape Silver 3 league!
But until this time has come I try to share my insights from the low leagues with you! And today is all about the Crypt Beetle!

What is it good for, I think? -I think it makes up for a good tank in very low mana battles. Unfortunately it has some flaws, though!
Pros: When Chaos Legion was released I thought it would make an awesome tank in the low leagues! Its ability decreases any damage received by range and by melee attack. It has 1 shield point, as well. It costs only 3 Mana, sounds awesome!
Cons: Downside Chaos Legion provided beloved summoners which add damage to monsters. Life Splinter got additional range damage, Fire Splinter got additional melee damage, let us not talk about Earth splinter. The beetle only has 2 health, so it is already quite vulnerabel to any kind of damage. You would expect that the ability would prevent him taking hits, but then there is Magic attack ,,, and those +1 damage summoners... Long story short, I consider him a not so good tank, anymore! ;( -Because he gets killed way too fast!

The battle I want to share is this one: https://m.splinterlands.io/#/battle/game/process/sl_08170508be08ea2534fa6265436a864a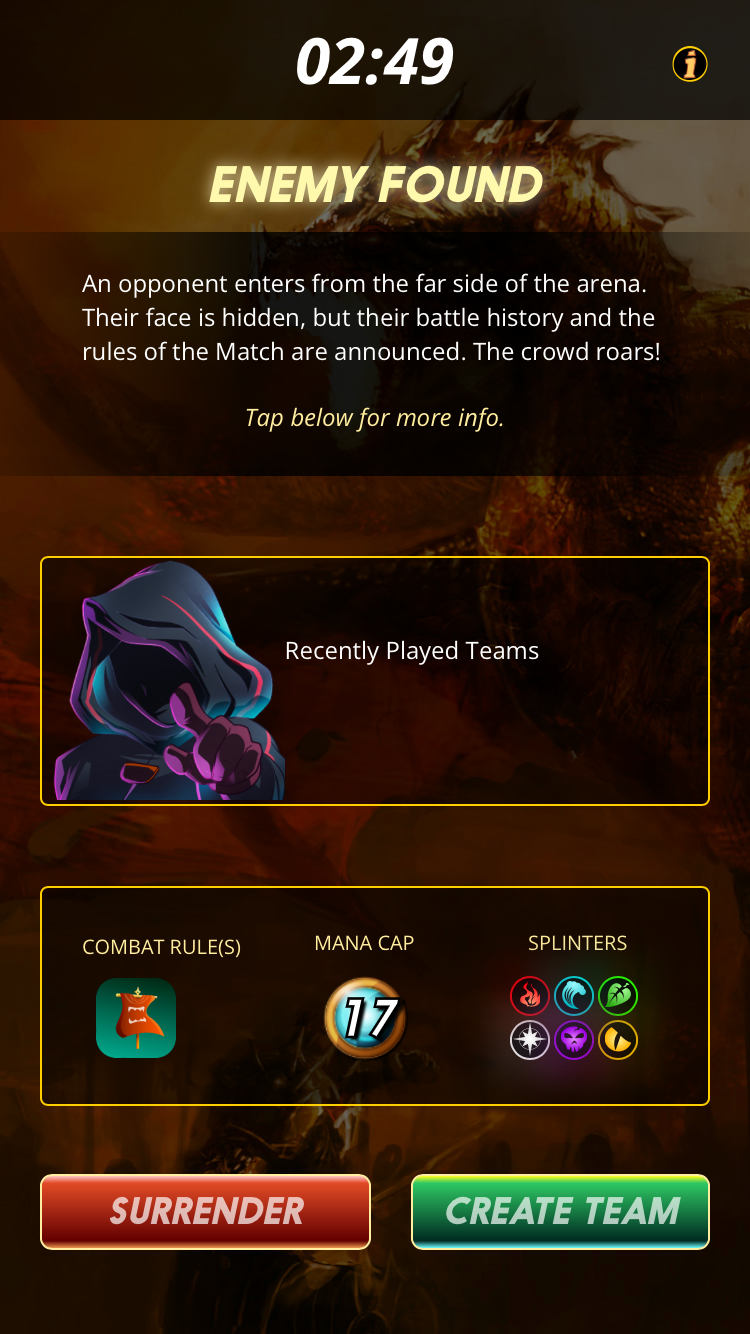 I just do not know if 17 Mana was already too much for the beetle, but let us see...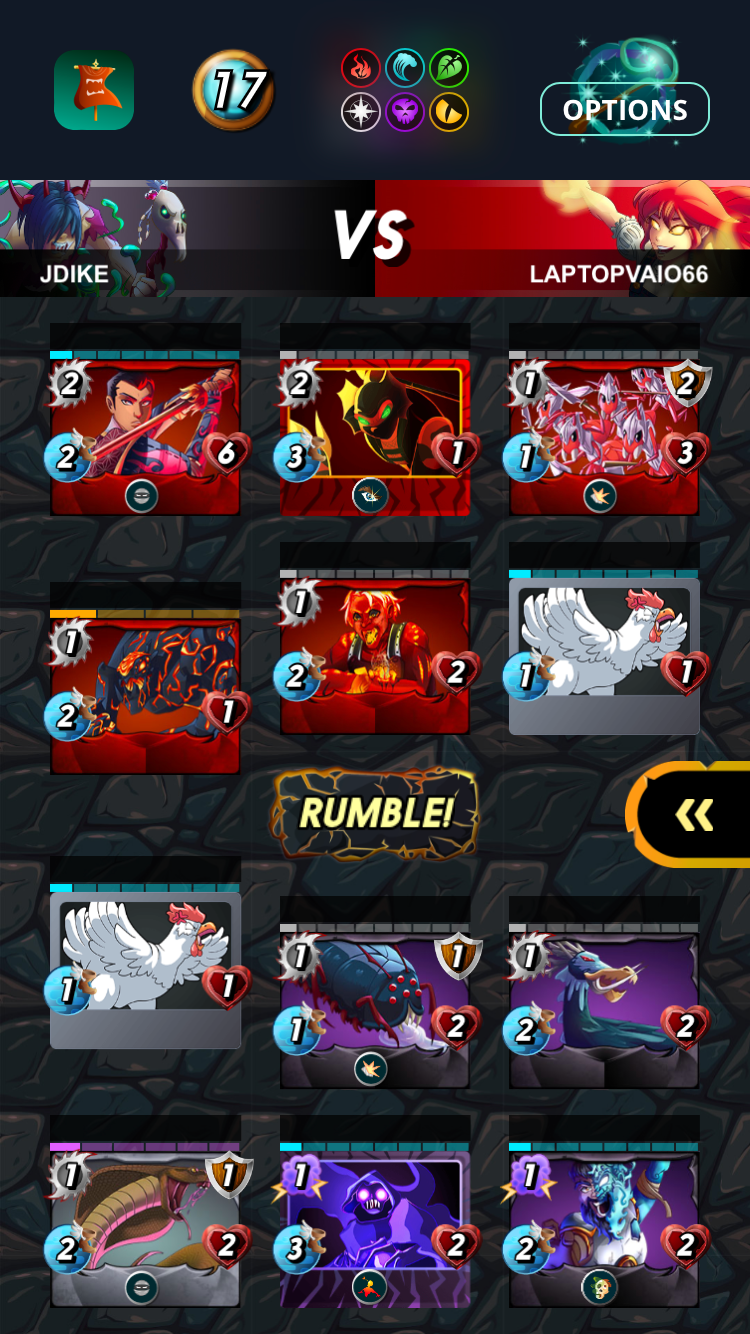 ... the lineup. Unfortunately the opponent is using one of the aforementioned +1 damage summoners :/ -We already might know how this will end up!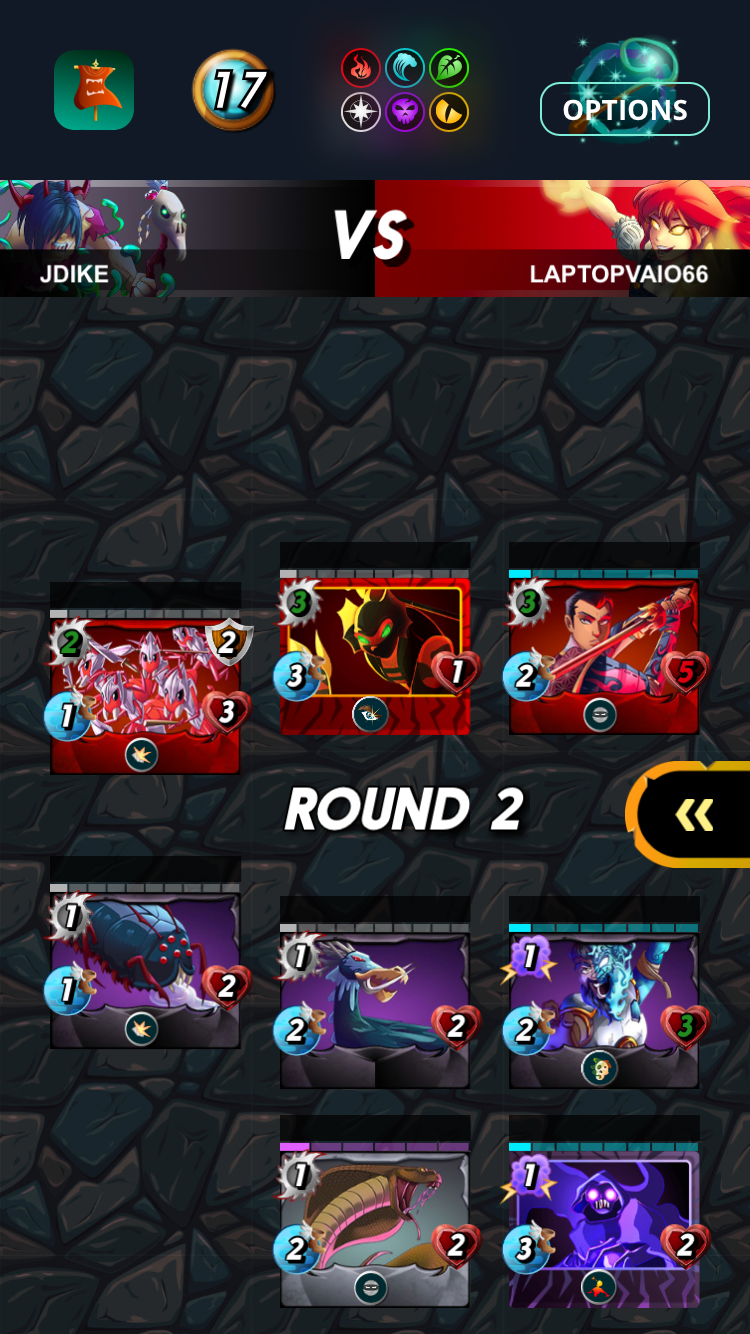 For a brief moment it looked I would be able to win, after all my line is still quite strong here, is it not?
How is going to end? -Have a look for yourself here:
https://m.splinterlands.io/#/battle/game/process/sl_08170508be08ea2534fa6265436a864a
or read the spoiler below!

Spoiler: End of story is I lost! Why? -My magic attack was knocked out by the assassin quite fast after the last screenshot and my damage was too low to produce any meaningful results. Lesson learned: I need a damage dealer for Death Splinter in low mana battles!
Haven't you heard about Splinterlands at all? You want to support my quest for the Legendary Gold Foil card, feel free to use my sign-up link: https://splinterlands.com?ref=jdike