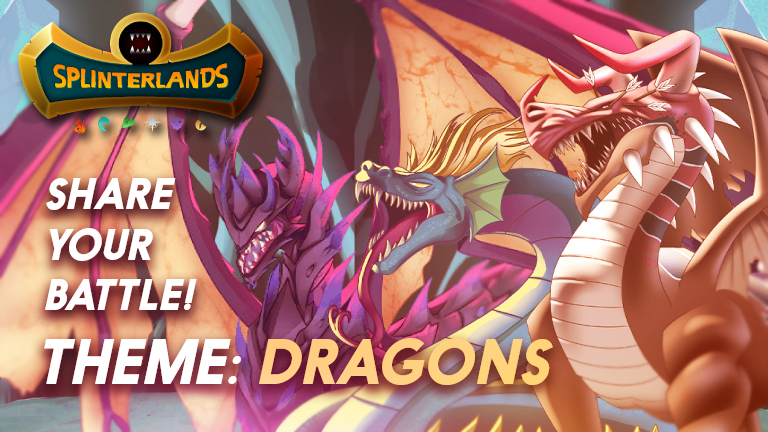 As mentioned before I want to make my participation in Splinterlands' share a battle challenge a habit. So here I am in line for a new post! This week's challenge is about Dragons in general and so will be my post!
Personally me and the Dragon Splinter have some kind of on-off-relationship. There were times in my Splinterlands journey when I found them just awesome and times when I found them just uninteresting. At the moment our relationship is more in some kind of off-mode, but still I see one reason to use this Splinter. It is their units! They have several really outstanding units, still available in packs or rewards.

That is essentially what this post is about and what the following battle can show you: Outstanding single units in the Dragon Splinter!
I considered a different title for this week's post, it pretty much summarizes the following battle: "One Dragon and his armor made it"
https://m.splinterlands.io/#/battle/game/process/sl_6089d8fe92d073f4478ef57d82ca63a7
Where is the point? -Let us have a look!
Setup and rule set: Nothing too extraordinary, mid mana...
When I saw my enemy's lineup I even considered this a loss aforehand, as this is a lineup I lost against pretty often in the past.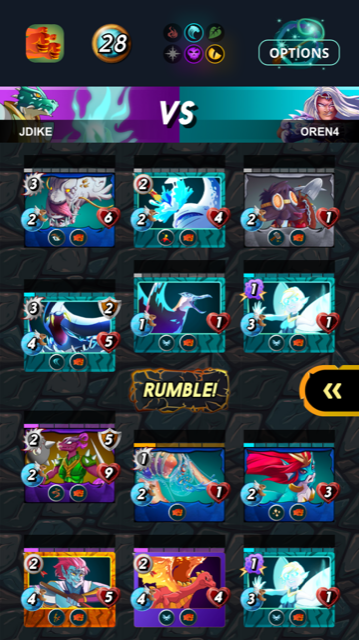 My surprise really started to gain traction when my Dragon tank was able to take out the enemy tank, although the enemy tank was rather sneaky and hard to hit.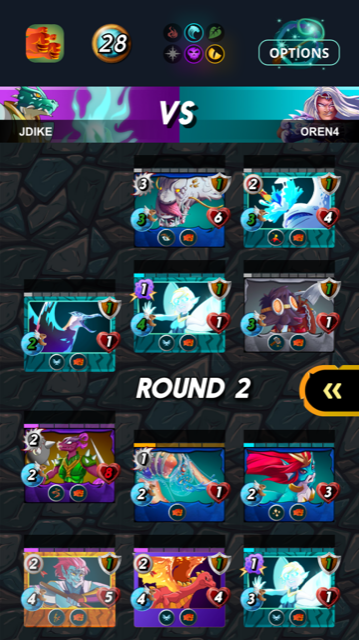 His mid units were taken out rather fast, but that part was not really surprising.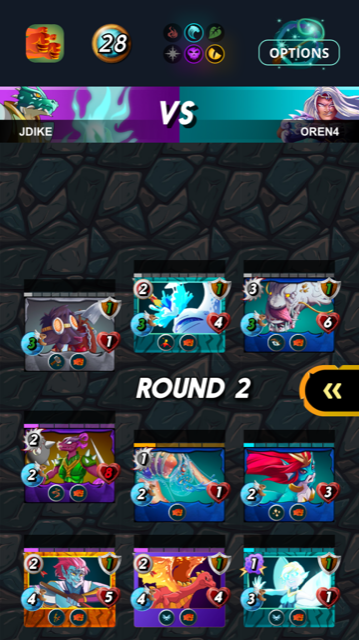 Surprise really started when I was able to take out all of his units with my lineup being rather intact.

Again what was the point in presenting you this battle? -I think that the Dragon Splinter has definitely its advantages! Basically this fight was won by one unit.
I think the Dragon Splinter is not about synergy nor combination like other Splinters, but about a lot of strong single units! Unfortunately you need a Dragon summoner (which are most of the time inferior to their counterparts) to use them!
Haven't you heard about Splinterlands at all? You want to support my quest for the Legendary Gold Foil card, feel free to use my sign-up link: https://splinterlands.com?ref=jdike