Hi everyone!
Welcome to another Weekly Challenge. I'm done playing for this season, so the battle that I'm going to share is from the High Silver League I; when I say High I mean that the opponent's Monster are at max level cap for the League. In the case of the Silver League, that would be: Commons at level 5, Rares at level 4, Epics at level 3 and Legendaries at level 2.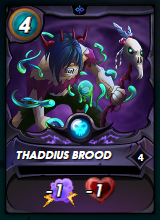 When I do these Challenges I usually end up sharing battles where my opponents have low level cards, but luckily, this time my opponent was at my same level, with a level 4 Summoner.

Mycelic Morphoid
Lore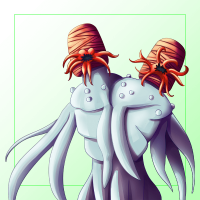 Mycelic Morphoids are in a constant state of growth and development. As part of Queen Mycelia's brood, Morphoids work to spread the growing blight on Praetoria. Infected themselves by the poison, they take root near streams and rivers, contaminating it with the blight. In turn, the waters feed them, and a second Morphoid sprouts from the original. Together, the two travel as one until they split and continue the process.

Twisted roots and poisonous pointed vines covered the ground of the Mugamp Bog. The botanist crouched down to take a sample of a single strange white mushroom in the underbrush. A fine addition to her collection. Since the disappearance of Doctor Alastair Lexington, the university had sent other explorers to Praetoria. One account was to locate him; the other was to get more plant samples.
Sudden movement behind caught the attention of the botanist. She circled around on the balls of her feet to catch sight of it.
"Must have been the wind."
Turning around to collect more of the fungus, the botanist stared down at multiple where the one had been. "Peculiar. They seem to have sprouted instantly."
She reached out to pluck a few more from the ground.
Battle
Ruleset

Super Sneak: All Melee attack Monsters have the Sneak ability.
Equalizer: The initial Health of all Monsters is equal to that of the Monster on either team with the highest base Health.
Dragon Splinter not allowed.
Mana cap: 16.
Lineup & Analysis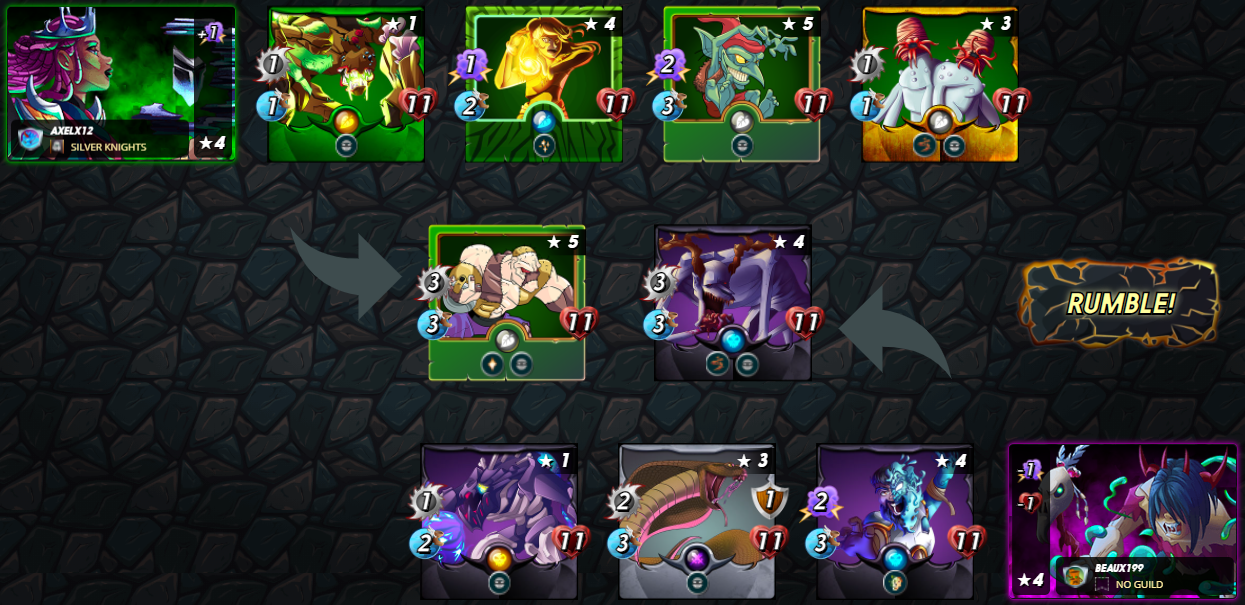 While doing this gameplay, my strongest Splinters were Earth, Death and Dragon. Dragons are not allowed in this battle and my Death Summoner was Mimosa, and for this Mana cap, she is too much, so I was left with Obsidian and the Earth Splinter. Battle Link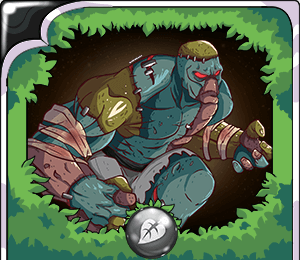 For this small Mana battles I like using a tank strong enough to endure the whole battle. I believe that the Flesh Golem is a must, then, for the Earth Splinter, especially if you are a Bronze player. Is one of those cards that make a huge difference, since it can heal itself and is a Mana cheap tank. The 10 Health point it has, allows him to heal 3 points per round.
As a backup tank, in case a Monster with Affliction caused the Golem fall, is the Fungus Fiend. Cards like this are always useful, since they are free to summon, and, with this Ruleset, they are as good as they can be, since it can attack from any position, and be an annoying block for my opponent, thanks to the Health Equalizer rule.
In third position, one of my favourite Healers, the Khmer Princess. I put her there to further protect my tank, and in case the Fungus Fiend had to be the new tank, he would've been supported by the Princess.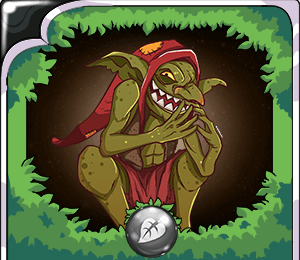 The Goblin Sorcerer, a very dangerous card, since it has 2 Magic attack points that attack the last Monster in the enemy lineup. Alongside with Obsidian's Magic buff can be quite lethal. Unfortunately, my opponent's Summoner nullified Obsidian, but even then is a strong card for only 3 Mana points.
And at last position the Mycelic Morphoid. The Challenge didn't force me to use it, actually I use this card regularly when I have few Mana left. I like using it in the last position in case of Sneak, so for this Ruleset it just works great. On top of that, it's Health is enhanced thanks to the Health Equalizer rule, which makes it another annoying block, just like the Fungus Fiend, with the difference that this one returns 2 damage when a Melee Monster attacks it, because of it's Thorns effect.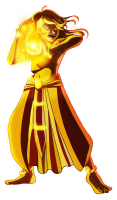 It was a good call to summon the Khmer Princess, since the Golem was taking 7 damage points per round, otherwise he would've fallen rather quick, so that first part of the strategy worked, the Tank surviving.
The second part, using the Mycelic Morphoid in the last position, anticipating the Sneak attackers, and returning them damage, also worked. Actually, that is what killed Uraeus.
Would I've done something differently? The victory was almost impecable, however, to make it a Flawless victory, I would've exchange the Goblin Sorcerer for the Spirit Hoarder. It's attack is weaker, but he would've heal the Mycelic Morphoid, and it wouldn't have fallen.

About the Mycelic Morphoid
The Mycelic Morphoid is one of the new 1 Mana "support" cards from the Chaos Legion, and I believe it to be the best of them, after the Chaos Agent. I always liked this card, because it's effect can be put to use quite easily, unlike the others.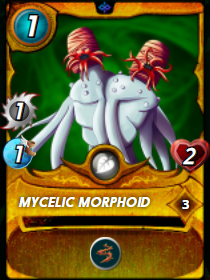 At level 3, this card, gets the Thorns effect, which allows the Monster to return 2 points of damage to any Melee attacker, so this card can be use as a trap against Monsters with Sneak, or as lure against Monsters with Opportunity. I like this card very much because of it's utility and I strongly recommend to players to purchase a Gold Foil Mycelic Morphoid. It's cheap, for now, and you can profit from the DEC boost. Besides, it's a card that you don't need to further level up.

That's it for this Challenge guys...

Stop by my giveaway, if you want to participate for a Magi Necrosi!

Thanks for stopping by!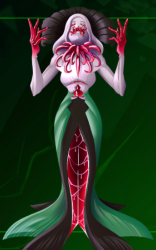 ESPAÑOL
¡Hola a todos!
Bienvenidos a otro Weekly Challenge. He terminado de jugar por esta temporada, así que la batalla que voy a compartir es de la Alta Silver League I; cuando digo Alta quiero decir que los Monstruos del oponente están al nivel máximo para la Liga. En el caso de la Liga Plata, serían: Comunes en el nivel 5, Raros en el nivel 4, Épicos en el nivel 3 y Legendarios en el nivel 2.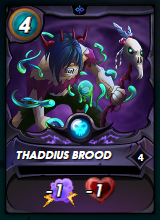 Cuando hago estos Desafíos suelo terminar compartiendo batallas donde mis oponentes tienen cartas de bajo nivel, pero por suerte, esta vez mi oponente estaba en mi mismo nivel, con un Invocador de nivel 4.

Mycelic Morphoid
Lore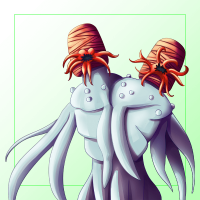 Los Morfoides Micélicos se encuentran en un estado constante de crecimiento y desarrollo. Como parte de la estirpe de la reina Mycelia, los morfoides trabajan para propagar la creciente plaga en Praetoria. Infectados ellos mismos por el veneno, echan raíces cerca de arroyos y ríos, contaminándolos con la plaga. A su vez, las aguas los alimentan, y del original brota un segundo morfoide. Juntos, los dos viajan como uno hasta que se separan y continúan el proceso.

Raíces retorcidas y enredaderas puntiagudas venenosas cubrían el suelo de Mugamp Bog. El botánico se agachó para tomar una muestra de un único hongo blanco extraño en la maleza. Una buena adición a su colección. Desde la desaparición del doctor Alastair Lexington, la universidad había enviado a otros exploradores a Praetoria. Una cuenta era localizarlo; la otra era obtener más muestras de plantas.
Un repentino movimiento detrás llamó la atención del botánico. Dio vueltas sobre las puntas de sus pies para verlo.
Debe haber sido el viento.
Dándose la vuelta para recolectar más del hongo, el botánico miró hacia abajo a múltiples donde había estado uno. "Peculiar. Parece que han brotado instantáneamente".
Extendió la mano para arrancar unas cuantas más del suelo.
Batalla
Reglas

Super Sneak: Todos los Monstruos de ataque cuerpo a cuerpo tienen la habilidad Sneak.
Ecualizador: la Salud inicial de todos los Monstruos es igual a la del Monstruo de cualquier equipo con la Salud base más alta.
Splinter de Dragón no permitido.
Límite de maná: 16.
Alineación & Análisis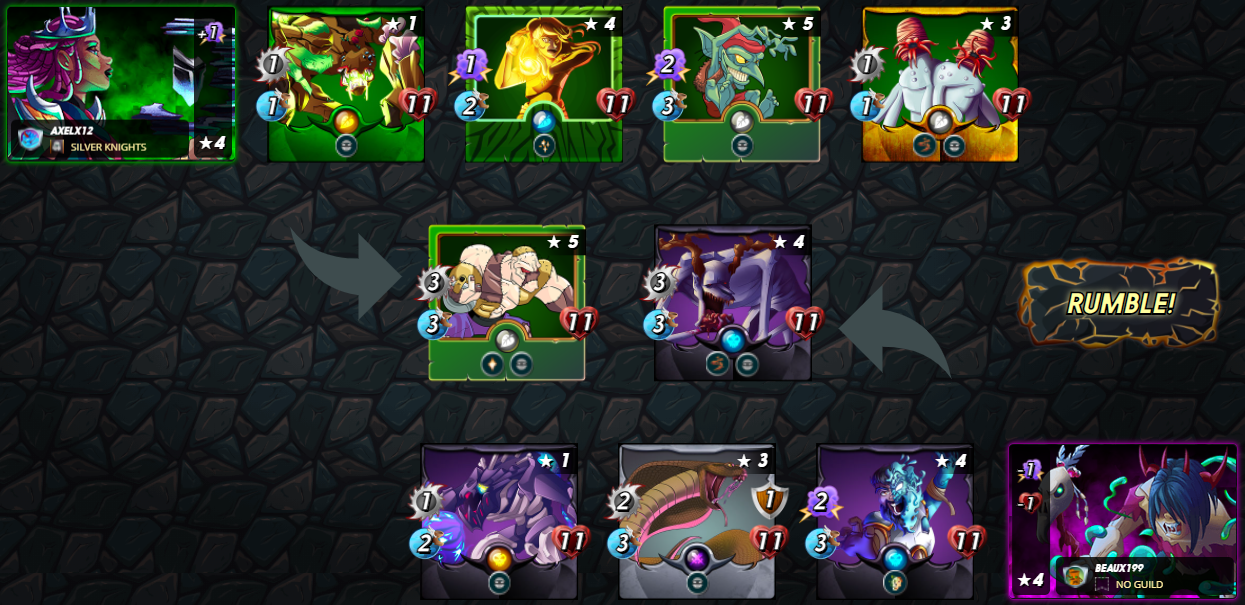 Mientras hacía este gameplay, mis Splinters más fuertes eran Tierra, Muerte y Dragón. Los dragones no están permitidos en esta batalla y mi Death Summoner era Mimosa, y para este límite de Mana, ella es demasiado, así que me quedé con Obsidian y su Splinter de Tierra. Link Batalla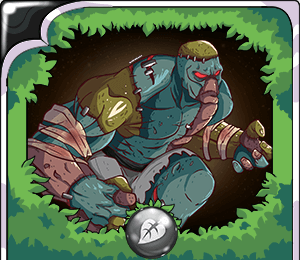 Para estas batallas de poco Maná, me gusta usar un Tanque lo suficientemente fuerte como para soportar toda la batalla. Creo que el Flesh Golem es imprescindible, entonces, para el Earth Splinter, especialmente si eres un jugador Bronce. Es una de esas cartas que marcan una gran diferencia, ya que puede curarse a sí misma y es un tanque barato de maná. Los 10 Puntos de Salud que tiene, le permite curar 3 puntos por ronda.
Como Tanque de respaldo, en caso de que un Monstruo con Aflicción causara la caída del Golem, está el Fungus Fiend. Cartas como esta siempre son útiles, ya que son gratuitas de invocar, y con este conjunto de reglas, son tan buenas como pueden ser, ya que puede atacar desde cualquier posición y ser un bloqueo molesto para mi oponente, gracias a la regla "ecualizador".
En tercera posición, una de mis Sanadoras favoritas, la Princesa Khmer. La puse allí para proteger aún más mi tanque, y, en caso de que Fungus Fiend tuviera que ser el nuevo tanque, la princesa lo habría apoyado.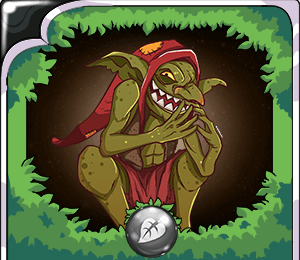 El Hechicero Goblin, una carta muy peligrosa, ya que tiene 2 puntos de ataque mágicos que atacan al último Monstruo en la alineación enemiga. Junto con el buff mágico de Obsidian, puede ser bastante letal. Desafortunadamente, el Summoner de mi oponente anuló a Obsidian, pero aun así es una carta fuerte por solo 3 puntos de maná.

Y en última posición el Mycelic Morphoid. El Desafío no me obligó a usarla, en realidad uso esta carta regularmente cuando me queda poco Mana. Me gusta usarlo en la última posición en el caso de Sneak, por lo que para este conjunto de reglas funciona muy bien. Además de eso, su salud se mejora gracias a la regla Health Equalizer, lo que lo convierte en otro bloqueo molesto, al igual que el Fungus Fiend, con la diferencia de que este devuelve 2 daños cuando un Monstruo cuerpo a cuerpo lo ataca, debido a su efecto Espinas.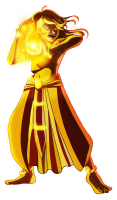 Fue una buena decisión invocar a la Princesa Khmer, ya que el Golem estaba recibiendo 7 puntos de daño por ronda, de lo contrario, habría caído bastante rápido, por lo que la primera parte de la estrategia funcionó y el Tanque sobrevivió.
La segunda parte, usar el Mycelic Morphoid en la última posición, anticipándose a los atacantes Sneak y devolviéndoles el daño, también funcionó. De hecho, eso es lo que mató a Uraeus.
¿Habría hecho algo diferente? La victoria fue casi impecable, sin embargo, para que fuera una Flawless Victory, habría cambiado el Goblin Sorcerer por el Spirit Hoarder. Su ataque es más débil, pero habría curado al Mycelic Morphoid, y no habría caído.

Sobre el Mycelic Morphoid
El Mycelic Morphoid es una de las nuevas cartas de "apoyo" de 1 Mana de Chaos Legion, y creo que es la mejor de ellas, después del Chaos Agent. Siempre me gustó esta carta, porque su efecto se puede usar con bastante facilidad, a diferencia de las demás.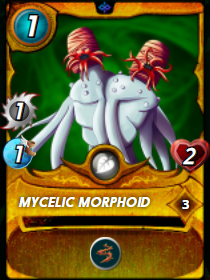 En el nivel 3, esta carta obtiene el efecto Thorns, que le permite al Monstruo devolver 2 puntos de daño a cualquier atacante Melee, por lo que esta carta puede usarse como trampa contra Monstruos con Sigilo, o como señuelo contra Monstruos con Oportunidad.
Me gusta mucho esta carta por su utilidad y recomiendo mucho a los jugadores que compren un Mycelic Morphoid Dorado. Es barato, por ahora, y puedes beneficiarte del bonus de DEC. Además, es una carta que no necesitas subir de nivel.

Eso es todo por este desafío chicos...

Pasá por mi sorteo, si querés participar por un Magi Necrosi!

¡Gracias por pasar!