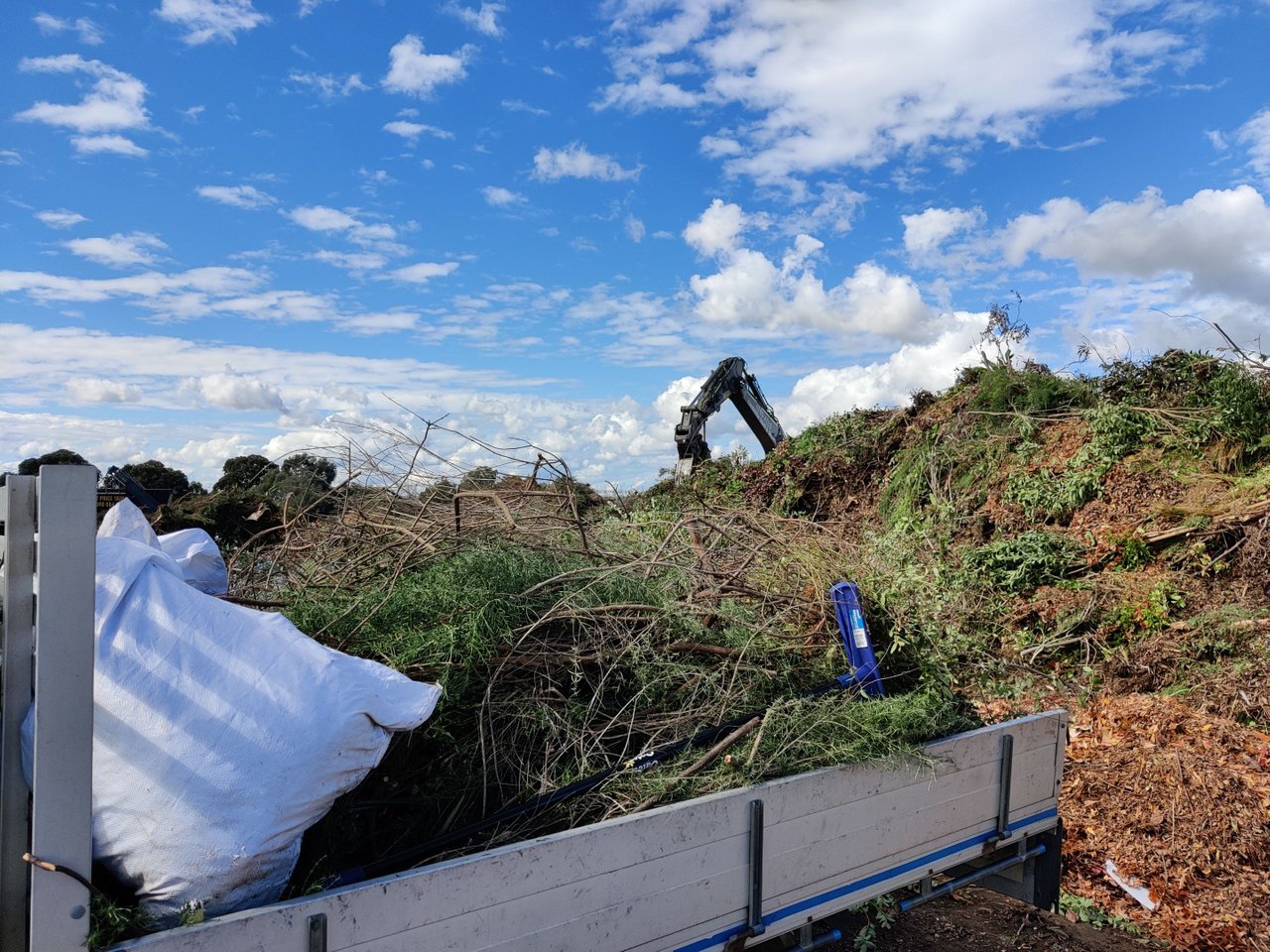 Moving into a new place is always going to be fraught with new surprises and lots and lots of new chores. Principal amongst our current list of chores is the clearing and cleaning out of the surrounding shrub and trees that ring our house. To say that it is a little bit overgrown would be an understatement as the previous owner just let it all go wild.... but we want to tidy it up a bit and reclaim some of the space to grow vegetables and gardens. After all, it is a pretty large block for a city residential area, and it would be a pity to not be able to use it in a manner that makes sense to us!
We do still want to keep most of the trees and shrubs, but a lot of the dead branches, dead undergrowth and leaf litter really needs to be cleared away. It has meant that in the last week or two, I've made at least three trips daily to the green waste tip in the borrowed ute. I'm getting really good now at loading, tying down, driving and unloading... I can do it pretty efficiently and safely, which is a far cry from state that I was in when I first started doing it!
Now, we also have the parents-in-law cleaning and clearing as well... which means that we are getting some serious areas cleared and loaded! It feels good, and the areas around the house is starting to look pretty nice and neat... we will have to start installing some drainage pipes as well to keep the water back from the house when it rains heavily... but things are progressing slowly but surely.
I think in the coming weeks, I will hazard a look under the house as well to see what potential surprises might be lurking between the earth and the floors! I had a quick peek down under in the last rains to see that things were still dry down there... they were, but it was a light rain, so I still don't know how it performs in heavy rains!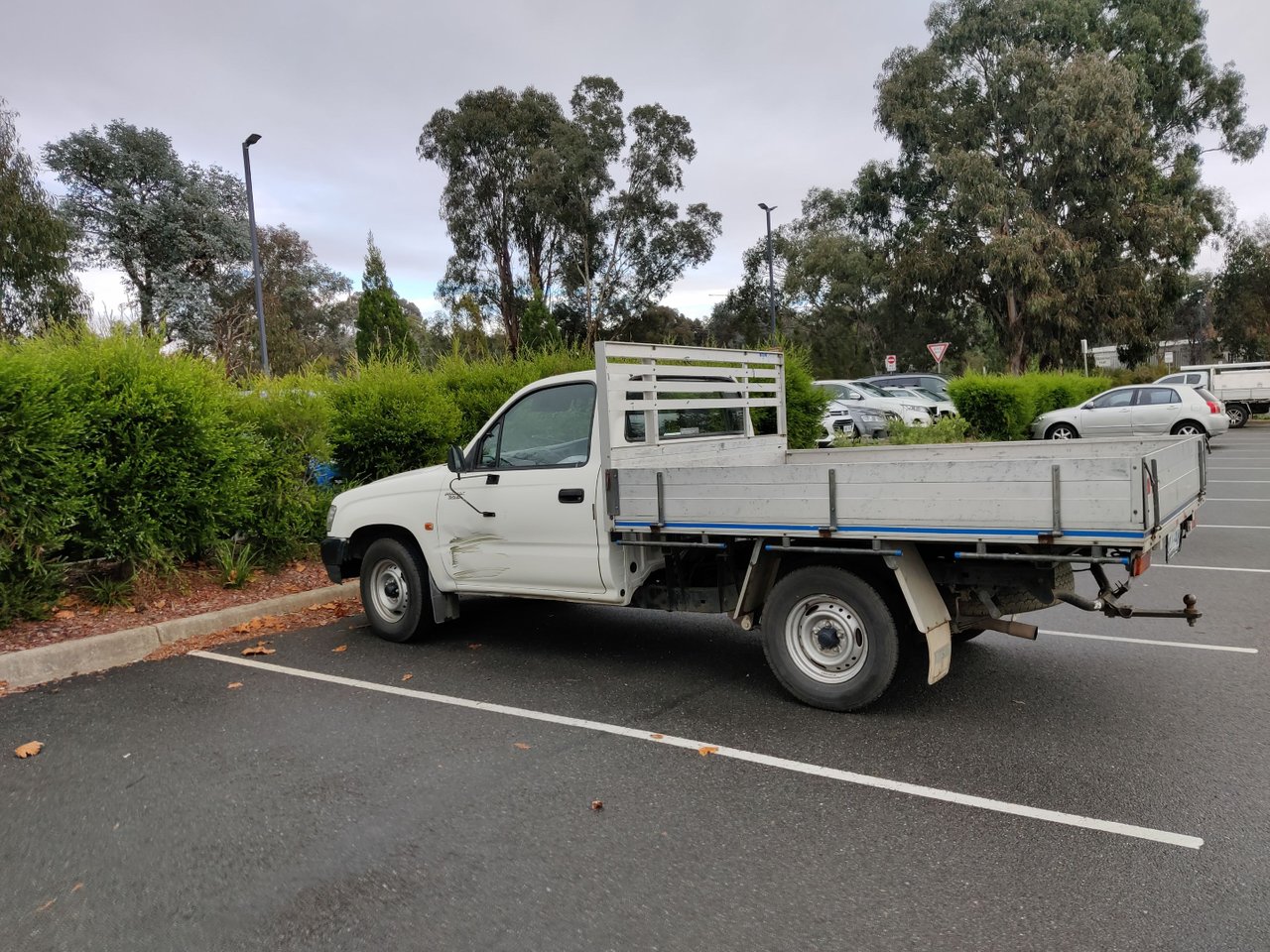 It is quite funny that in Canberra, there are a crazy amount of utes... I feel quite at home when I'm driving my father-in-law's old classic ute... it is crazily noisy and powerful feeling, and it the tray is always a good deal larger than I expect! I had some close calls when backing it up... but it packs in mean load for both waste and furniture!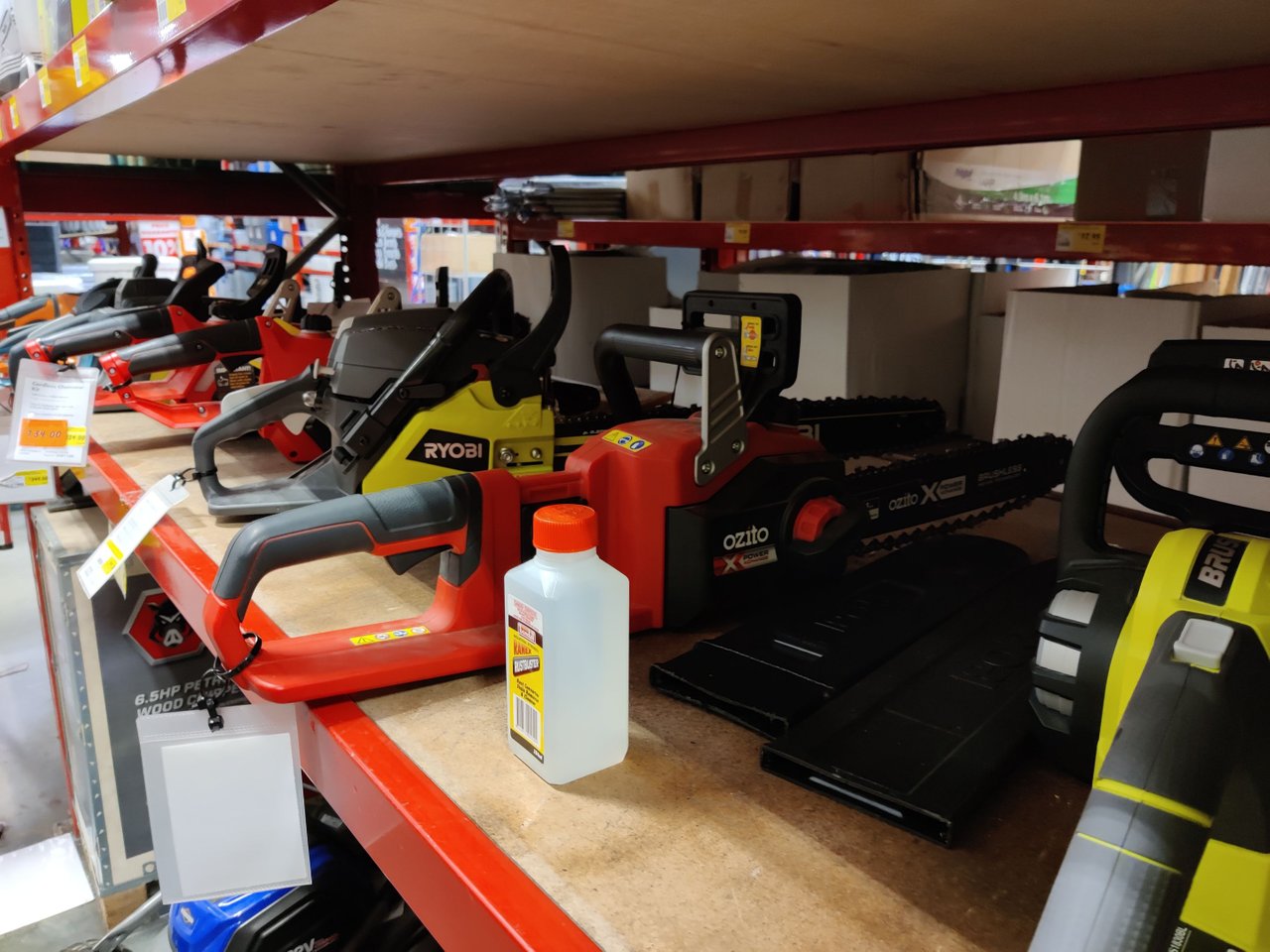 Another thing that most Canberrans seem to own is a chainsaw... I'm a bit leery of these at the moment, so I'm not really sure that I'm going to pick one up... I think that I will leave that sort of heavy duty power tool for the professionals. Perhaps a small battery operated one would be fine for me, but the really powerful petrol ones are more likely to kill me!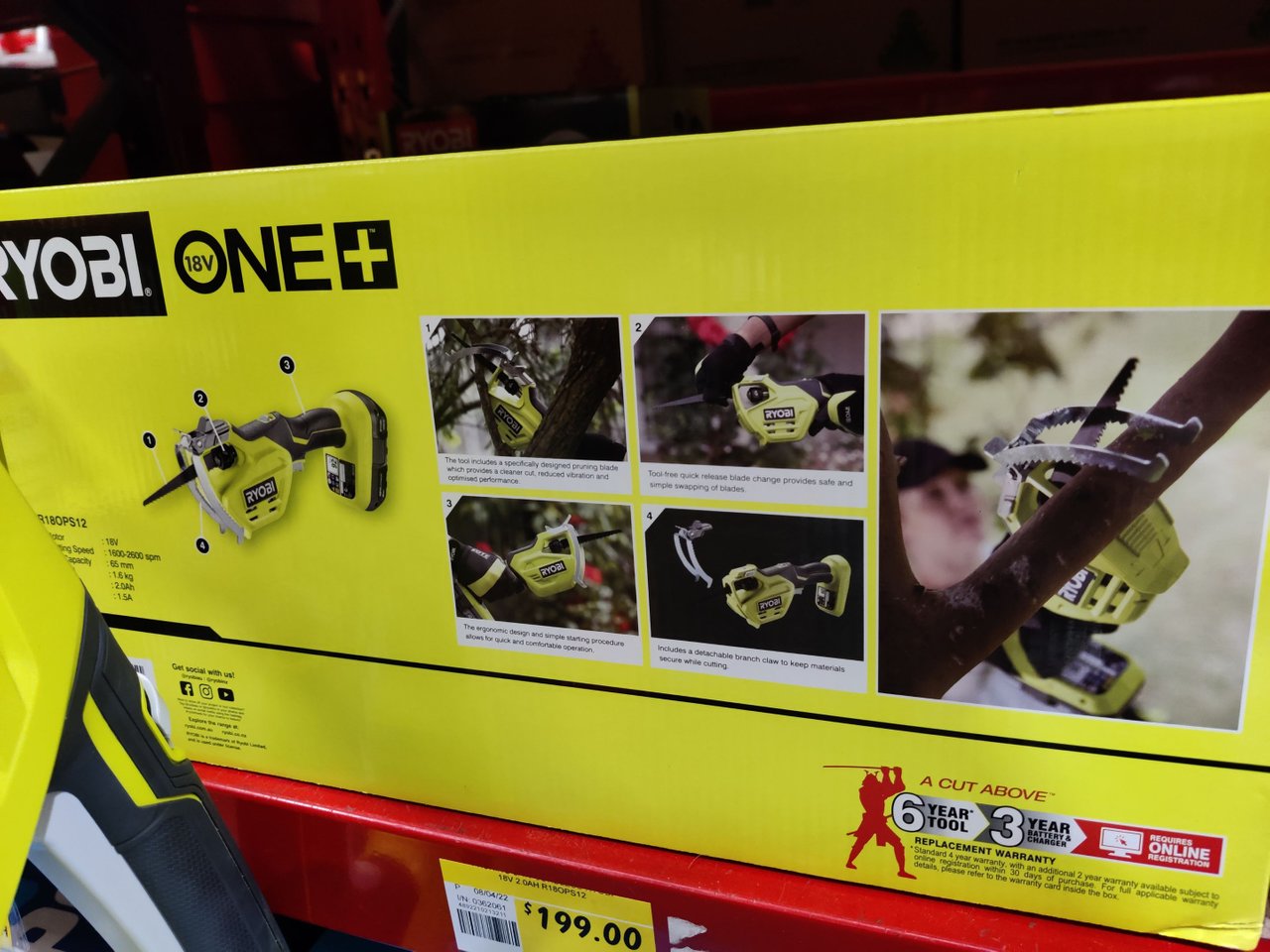 ... but I'm slowly building up a nice little set of gardening tools, including a small battery operated pruning saw, and a nice array of hand saws (I probably should pick up a hatchet or an axe...). Sooner or later, I will need a proper tool shed... there is more than enough space for one, it is just a matter of figuring out where it should go! However, the neighbourhood is so quiet and tame, and most people just store their things in their open garages...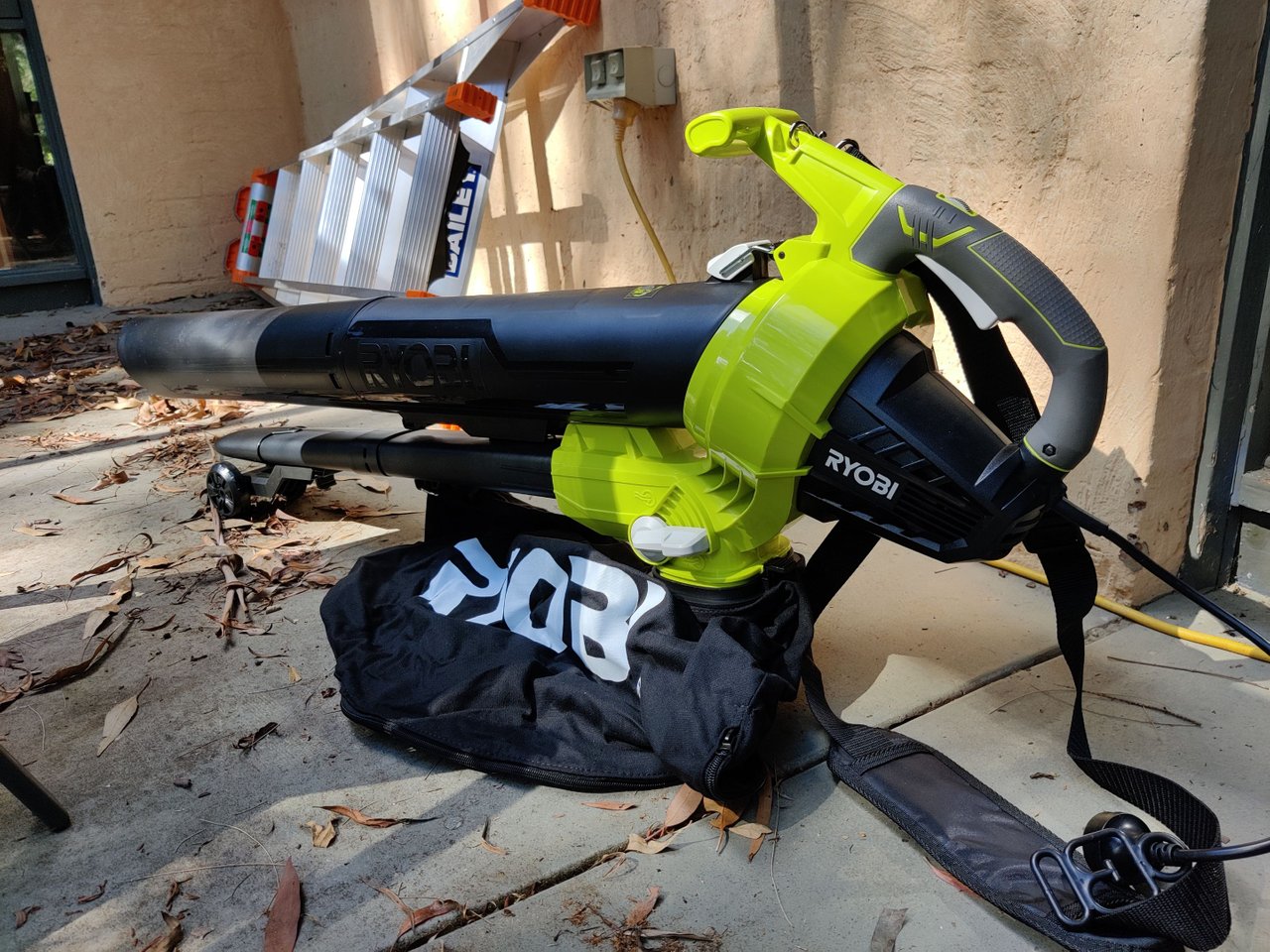 I also picked up this corded blower/vacuum. There is a crazy amount of leaves that will need to be mulched and blown around... so, I figured that the corded version would be the best option. More power, and I'm generally going to be staying quite close to the house anyway.
However, I've come to realise that there will be parts of the property that I can't reach... such as the road (which I can use a good old fashioned rake and bag)... and the roof (lots of trees, means lots of leaves...). So, I might end up investing in a smaller leaf blower with no vacuum that is battery operated and light so that I can do that easily on the roof tiles.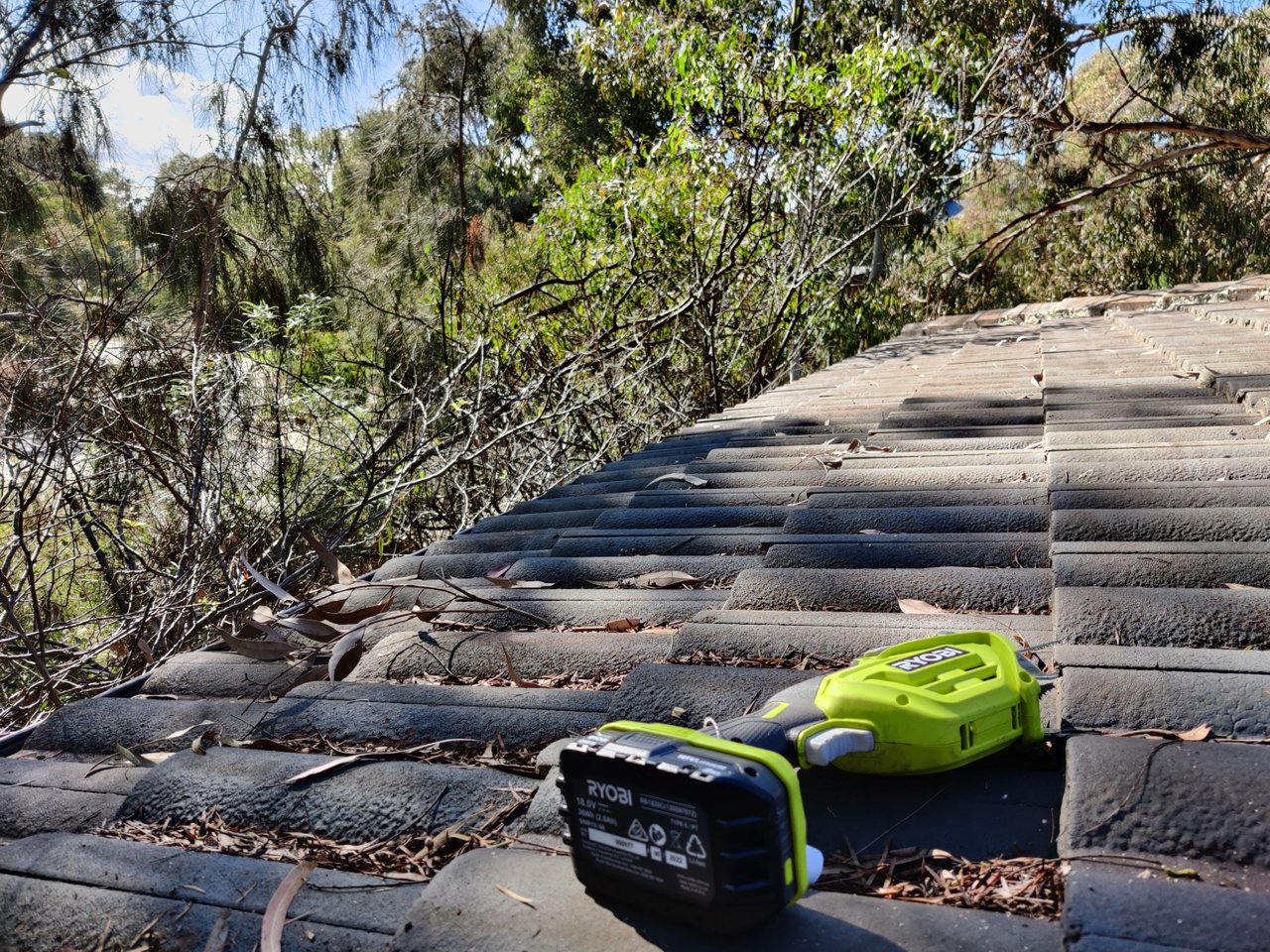 I did spend the most of this morning up on the roof. Pruning away overhanging branches and cleaning out the gutter. I'm more happy doing this in Australia with the single story height, rather than in Netherlands where it is both windy, steep and three floors high! There is a certain serenity to sitting up there on the roof... warm in the early morning sun, and secluded away from everything. I could have easily just laid down and had a nap there!
... anyway, today's job is done. The roof and gutters are much cleaner, but there still needs to be some installation of the gutter guards. I think I will try starting off with the cheaper roll in plastic ones and see how they go... and then I might need to upgrade to more permanent fixtures later if they don't work. But for now, the bulk of the mess is clear and we are better prepared for the next rain!
I can also be found cross-posting at:
Hive
Steem
Publish0x
Handy Crypto Tools
Ledger Nano S/X: Keep your crypto safe and offline with the leading hardware wallet provider. Not your keys, not your crypto!
Binance: My first choice of centralised exchange, featuring a wide variety of crypto and savings products.
Kucoin: My second choice in exchanges, many tokens listed here that you can't get on Binance!
FTX: Regulated US-based exchange with some pretty interesting and useful discounts on trading and withdrawal fees for FTT holders. Decent fiat on-ramp as well!
MXC: Listings of lots of interesting tokens that are usually only available on DEXs. Avoid high gas prices!
Huobi: One of the largest exchanges in the world, some very interesting listings and early access sales through Primelist.
Gate.io: If you are after some of the weirdest and strangest tokens, this is one of the easiest off-chain places to get them!
Coinbase: If you need a regulated and safe environment to trade, this is the first exchange for most newcomers!
Crypto.com: Mixed feelings, but they have the BEST looking VISA debit card in existence! Seriously, it is beautiful!
CoinList: Access to early investor and crowdsale of vetted and reserached projects.
Cointracking: Automated or manual tracking of crypto for accounting and taxation reports.
Stoic: A USD maximisation bot trading on Binance using long-term long strategies, powered by the AI/human system of Cindicator.
StakeDAO: Decentralised pooled staking of PoS assets.
Poloniex: One of the older regulated exchanges that has come into new ownership. I used to use it quite a lot, but have since stopped.
Bitfinex: Ahhh... another oldie, but a goodie exchange. Most noted for the close affiliation with USDT and the Basic "no-KYC" tier!