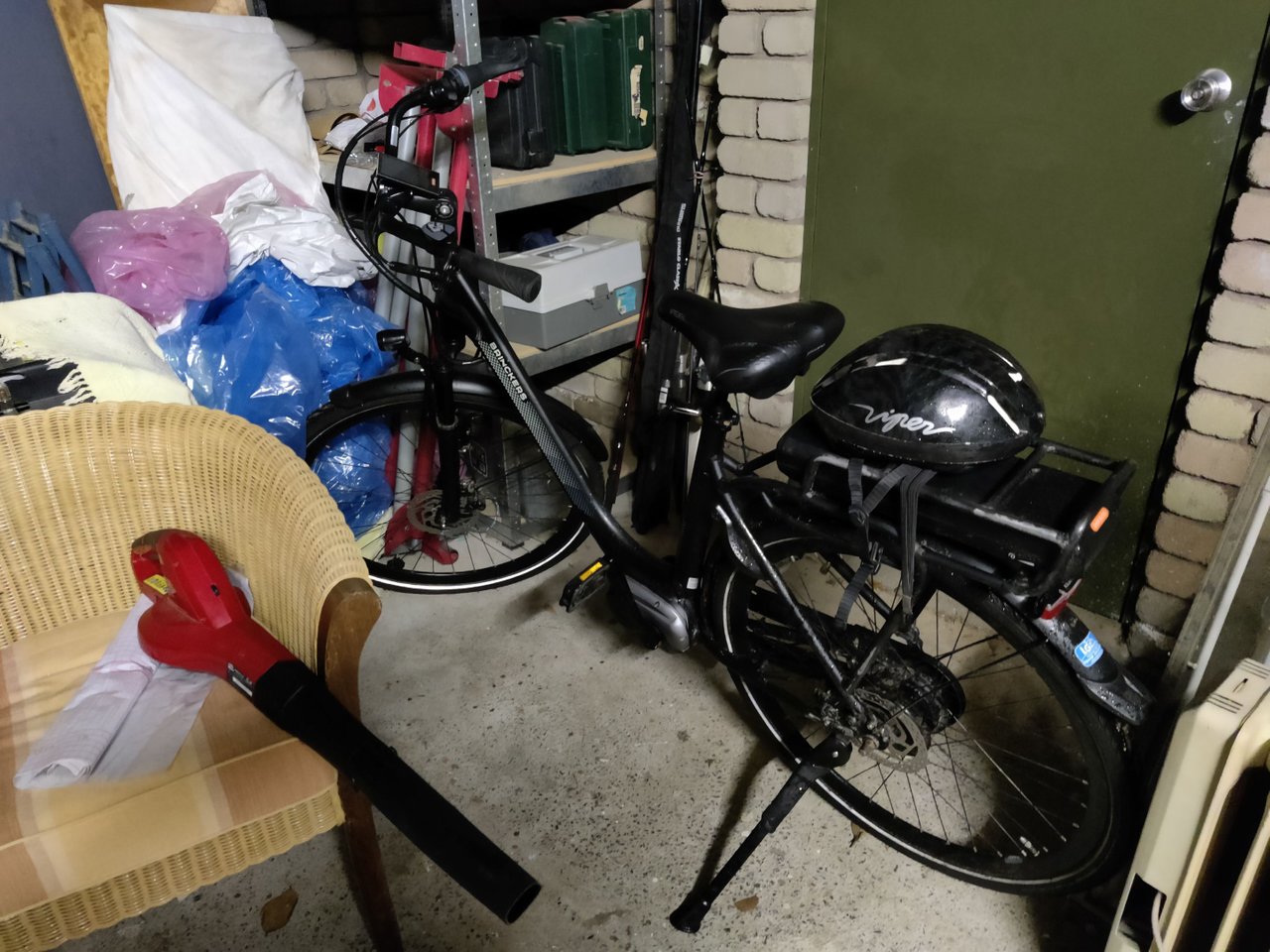 Phew... I feel like I'm a bit run off my feet at the moment. There is the shipment of stuff that arrived in the week, and then work, teaching, performing and kids... and also university assignments to complete. I feel like most days are pretty full at the moment. Mostly, I just want to have some free time and space to tidy up the garden (I'll post about that soon enough.. but there is a good deal of tidying and clearing to do!), and unpack the boxes and start setting up the new home!
Unfortunately, things will be a bit clearer in terms of schedules in a week or two... barring any unforeseen avalanches of time-sinks! Anyway, this evening... I returned back to the new place after a wedding job that was a couple of hours out of Canberra. It was actually nice to be playing for functions/weddings again, I used to love doing it as a student... and I still love messing around and getting paid to play for fun with friends! Plus... the pay rates are pretty decent, so I have no complaints there!
It did mean that I got back to the new place relatively late... and I had to make my way back to the place where we are currently sleeping. I had wanted to cycle back, now that our e-fietsen had arrived from the Netherlands after a roughly 3 month tour of the world on the high seas. I did miss riding around... but the Netherlands is a different riding environment than Australia... even if Canberra is one of the few places in Australia that is making some degree of infrastructure for bicyling!
Still... even with the added bike lanes and all of that, there are a few things that will be forever different. The first is the fact that you have to wear a helmet whilst cycling! That was a weird experience!...
,,, and then there is the unavoidable difference in geography. Netherlands is flat... as flat as can be! Australia has hills and slopes! So, I'm not entirely sure if it was that I was 3 months out of practice in riding bikes... or the fact that we live on a slope and to get back to our in-laws place, I had to start by riding uphill... but that first minute or so was a killer... even with the electric motor assist!
However, once the hill was crested it was pretty much downhill from there... and oh my god, I did pick up a huge amount of speed there! At one point, the speedometer on the bike clocked around 48 kph (that is 0.34857648574368574635435% percent of light speed for our American friends, or is it 3459847598574.21323987 hotdogs per year?... I forget the types of units that you guys use).
Anyway, when it is dark and the evening... and the air is still and cold, and there are no cars around... it is quite fun and exhilarating... but the thought is always there in the back of your head... if I fall or hit something, it is really going to sting a bit! Thankfully, I left my violins back in the new place... and so, if I did stack it, well... at least I won't have killed a centuries old artefact!
... I'm going to wonder how the bakfiets (cargo bike) is going to handle this... the uphills will be slow, but manageable... but I'm more concerned about whether or not the brakes will handle the downhill speeds! My wife has already forbidden me to carry the kids in the bakfiets. At the time, I scoffed at the idea that it was dangerous... now, I think I have to agree that she is right! Probably not a good idea to have living humans in the cargo bike... or at least not ones that we care about!
I can also be found cross-posting at:
Hive
Steem
Publish0x
Handy Crypto Tools
Ledger Nano S/X: Keep your crypto safe and offline with the leading hardware wallet provider. Not your keys, not your crypto!
Binance: My first choice of centralised exchange, featuring a wide variety of crypto and savings products.
Kucoin: My second choice in exchanges, many tokens listed here that you can't get on Binance!
FTX: Regulated US-based exchange with some pretty interesting and useful discounts on trading and withdrawal fees for FTT holders. Decent fiat on-ramp as well!
MXC: Listings of lots of interesting tokens that are usually only available on DEXs. Avoid high gas prices!
Huobi: One of the largest exchanges in the world, some very interesting listings and early access sales through Primelist.
Gate.io: If you are after some of the weirdest and strangest tokens, this is one of the easiest off-chain places to get them!
Coinbase: If you need a regulated and safe environment to trade, this is the first exchange for most newcomers!
Crypto.com: Mixed feelings, but they have the BEST looking VISA debit card in existence! Seriously, it is beautiful!
CoinList: Access to early investor and crowdsale of vetted and reserached projects.
Cointracking: Automated or manual tracking of crypto for accounting and taxation reports.
Stoic: A USD maximisation bot trading on Binance using long-term long strategies, powered by the AI/human system of Cindicator.
StakeDAO: Decentralised pooled staking of PoS assets.
Poloniex: One of the older regulated exchanges that has come into new ownership. I used to use it quite a lot, but have since stopped.
Bitfinex: Ahhh... another oldie, but a goodie exchange. Most noted for the close affiliation with USDT and the Basic "no-KYC" tier!