Summer Holidays have passed, and obviously, my activity on the HIVE blockchain decreased substantially during the past few weeks due to a very intensive rest with the family.
However, I did interact on HIVE as much as I could and I also managed to post almost daily which has sustained a little bit the expected regression on curation and author rewards.
This is my Monthly Author Rewards chart: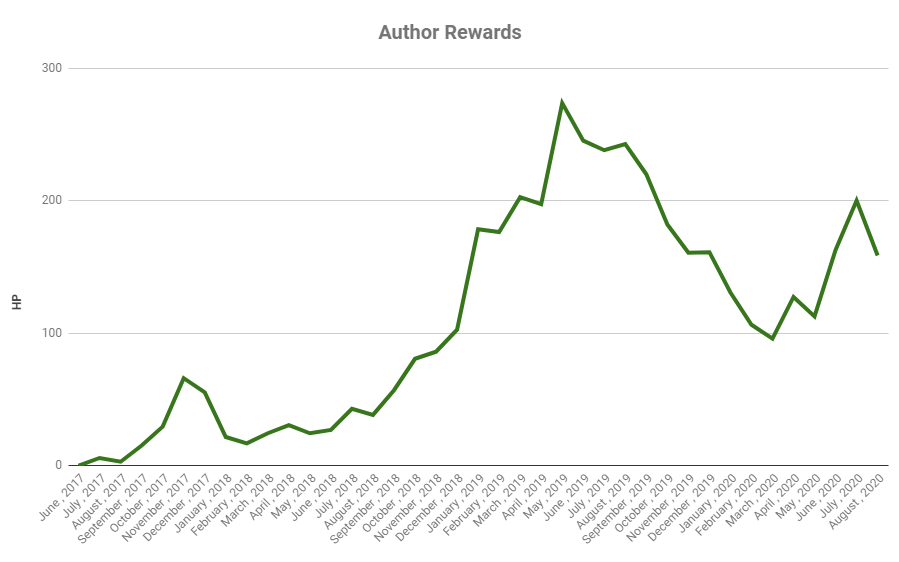 My Author Hive Power rewards on August has reached a total of 158 HP, a reduction of -21% in comparison with July Author rewards but still good enough.
This is my Monthly Curator rewards chart: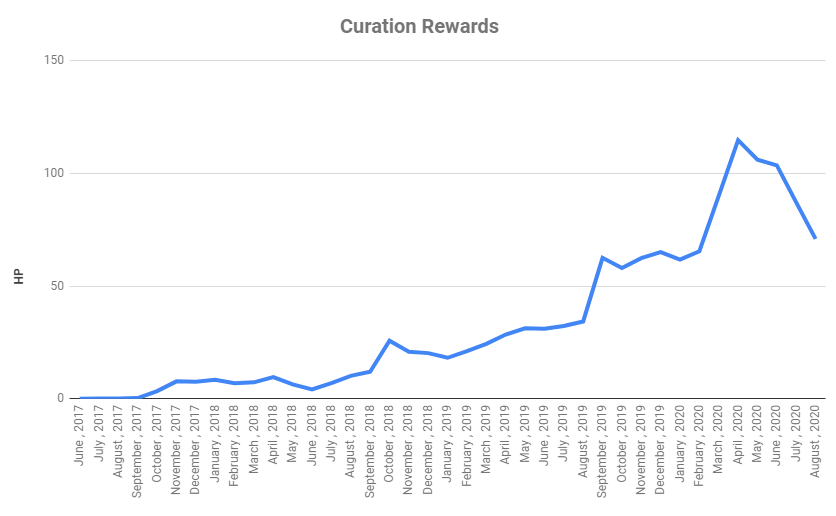 71 Hive Power obtained from curation which is a reduction -18% in comparison with previous month
The ROI on curation has decreased consequently and the calculations provide me with the following counts meaning that:
Around 0.006569 HIVE per 1 Powered up HIVE per month
0.07883 HIVE per 1 HP per year
851.4 HP in total a year or 7.88% of ROI over 10800 active HIVE POWERED UP
Obviously, it is not a huge ROI, but it is still good taking into account my inactivity lately. I am sure I will reach again values around 11% in the next month summary for sure...
Overall picture of the HP earned on August is...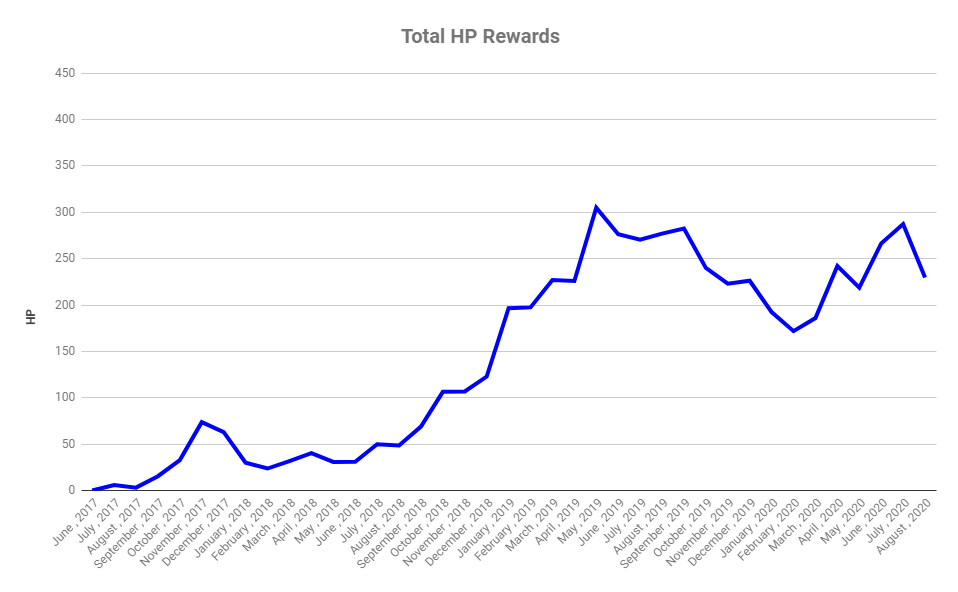 Compounding both previous charts I get a total of 229 HIVE POWER a month, which corresponds to 51 USD of free-extra income staked in my account only in HIVE POWER. Besides I get approximately 38 USD more in Liquid HIVE.
Not bad at all for a Holidays month!
---