I am not a fan of this altcoin, since I think it has still to demonstrate many things in its project, however, I am not going to deny a good chance trade when I see it: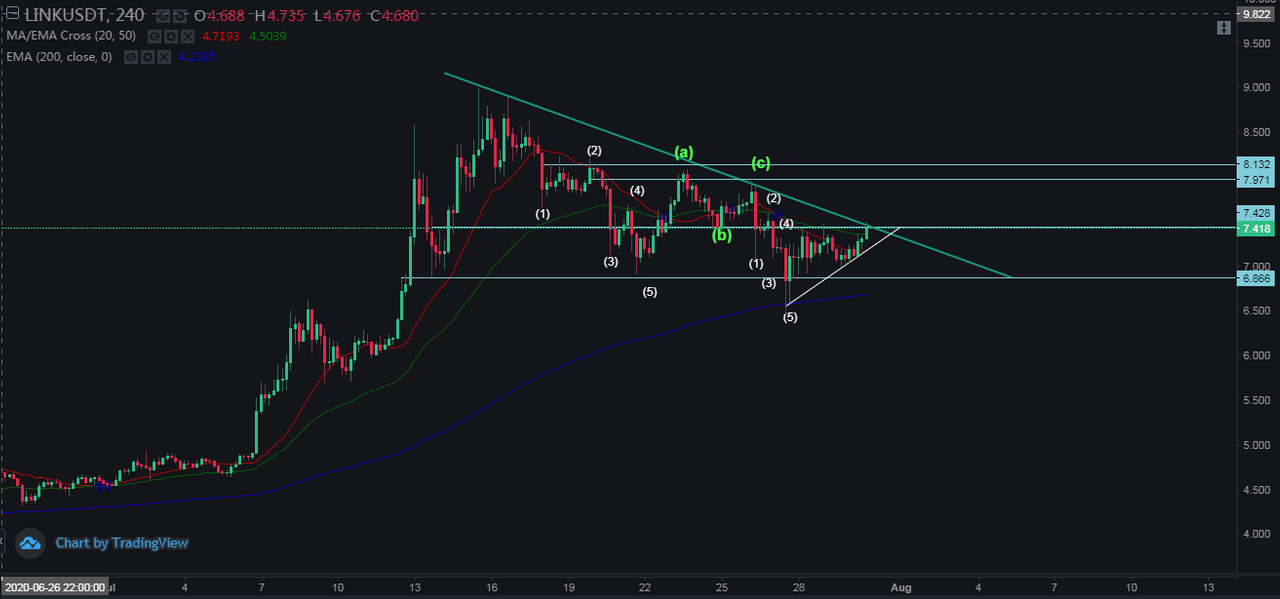 Apparently, LINK should have completed an easy 5-3-5 Zig-Zag correction and may be ready for a nice run up since those two long tail candles have touched as well the 200-EMA line in blue, which used to be bullish... so, If I am right, the breakage of the downtrend line in green should be at the doors.
Possible targets that I see: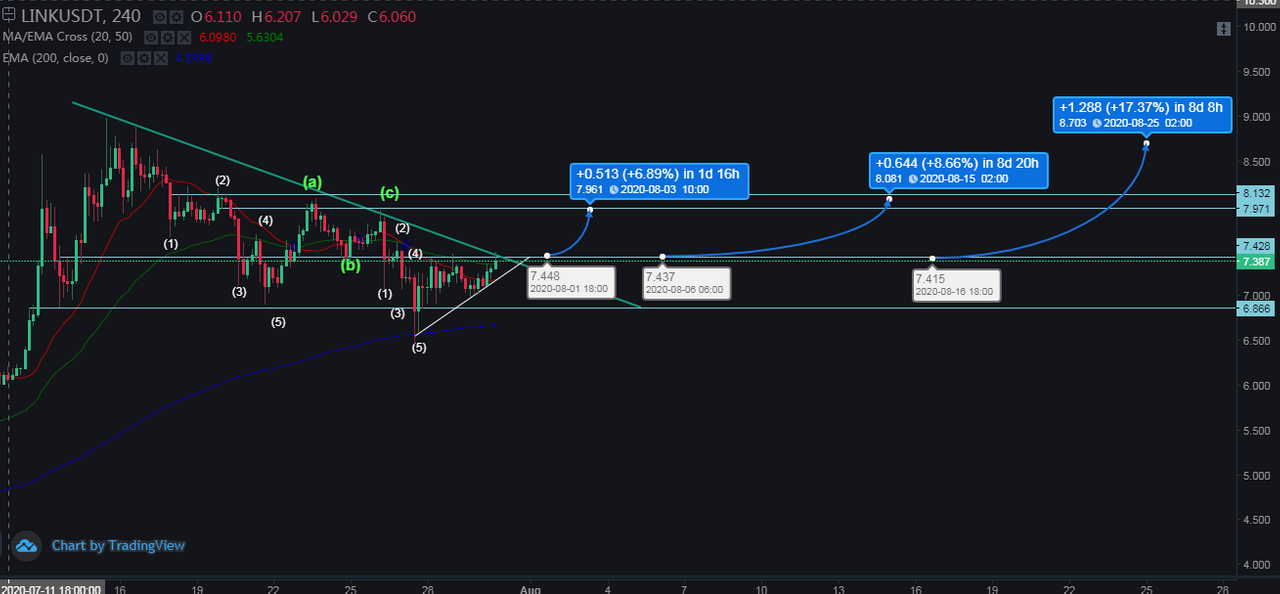 6.89% as a first resistance
8.56% as a second
and then up towards 17% as the previous High
Let's see how it works but if BITCOIN consolidates for a while around the current level, I think it has a lot of chances for LINK to reach again those targets...
---
I'm sharing only my quick trading Ideas here, not financial advice at all ;-)
*Disclaimer: This is just my personal point of view, please, do your own assessment and act consequently. Neither this post nor myself is responsible of any of your profit/losses obtained as a result of this information.