Impressive how all these models created from the historical data of BITCOIN have failed miserably, in particular, I find that the one that has done it the worst is the Stock-to-Flow model, don't you think?
In any case, we already know that what we do is only consider possibilities in statistical terms and, as we know, statistics is not a certain science but probabilistic.
One of the most picturesque models is called "The Bitcoin Rainbow Chart Indicator":
It uses a logarithmic growth curve to forecast the potential future price direction of Bitcoin.
It overlays rainbow color bands on top of the logarithmic growth curve channel in an attempt to highlight market sentiment at each rainbow color stage as price moves through it. Therefore highlighting potential opportunities to buy or sell.
Well, in short, what it tries to do is what everyone does in one way or another, predict the future, the moment to sell and the moment to buy...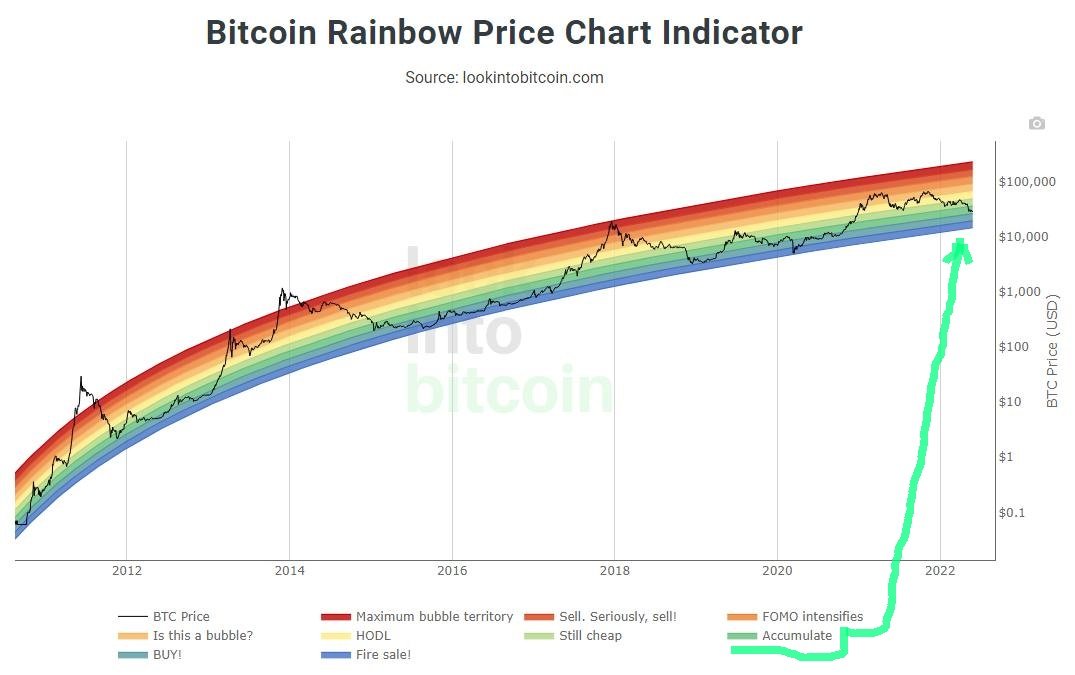 As we can see, in this past bullish cycle we did not even reach the area of ​​the dark orange rainbow, something that had never happened before.
This strip is the one that recommends "start selling"... in fact, we stayed halfway to the light orange strip that warned of the beginning of FOMO.
What I like most about this model is that, at least it coincides with me in what I think is the Accumulation Zone (green strip that goes from $26,000 to $36,000)...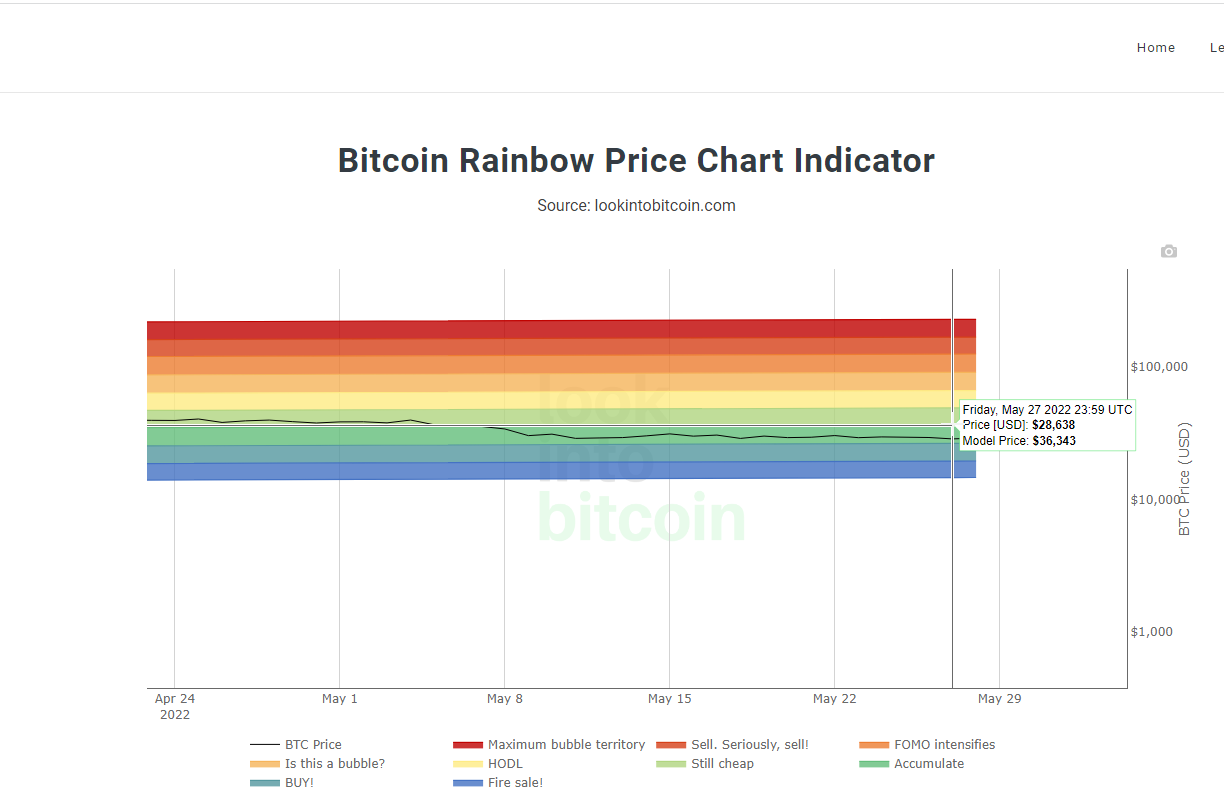 I've been doing DCA since we dropped from $40,000 and, although I don't know if this time the model will be fulfilled, at least it gives me some hope that what I am doing is the logical thing at the moment, however, we know that market behaviour is not always logical but sentimental (LoL).
Of course, my "Strong BUY" will start from $26,000 down...
By the way, this model predicts a maximum possible drop in case of a super panic towards $14,000 today and as time goes by, this lower limit keeps rising as it follows a logarithmic curve...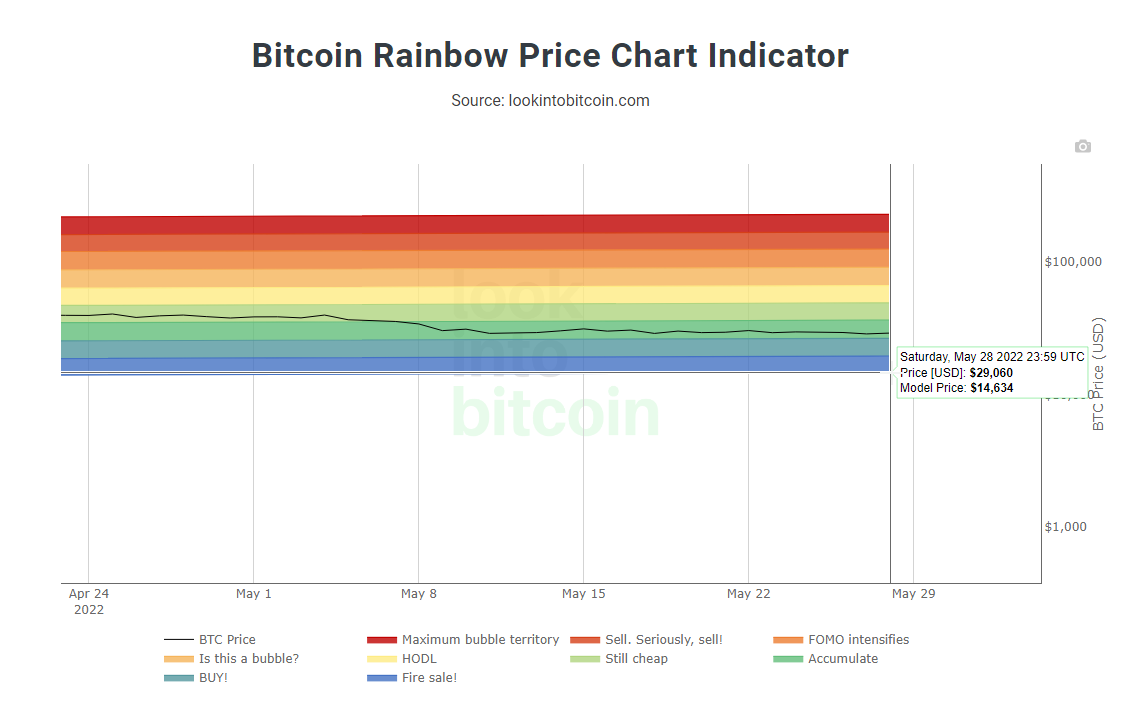 Odds, stats or whatever... I keep stacking up sats...