I know, the current price action is frustrating. We have had some good news regarding the crypto world, the threat of the Proof-of-Work Blockchains ban flying over Great Britain and the European Union has been dismissed, FED has raised rates but not as much as expected (0.25% )... perhaps it is only a temporary distraction maneuver to give confidence to the market but in itself, it is good news.
Then there is the Russian-Ukrainian conflict, President Zelensky and Russian politicians begin to see light at the end of the tunnel for a principle of agreement that can be encouraging...
Also, both countries seem to relax the measures against crypto and not only that but improve and implement its use.
Fuels seem to have peaked and governments are seeking to implement measures to lower it.
The Pandemic for its part does not seem to give bad news today either. Surely we are at the gates of a new mutation of the virus but it is like we had forgotten about this issue today.
Dow-Jones and S&P index seem to be reacting timidly positive but in any case BITCOIN remains hesitant around $40,000...
At other times, any of this news would have caused a good rise in price but this is not the case today.
On a positive note, I would like to say that, despite all these calamities, BITCOIN has endured each of these misfortunes in a spectacular way and much better than we all expected...
Apart from what I have already written above, I don't know what else we can expect for this market to explode up...perhaps it is just a matter of waiting a little longer for the markets to gain more confidence, what is clear is that BTC reserves on exchanges are at very low levels and any future demand can cause the price to skyrocket.
Great expectations can cause great frustrations, however, I am not frustrated at all... in fact I think that with everything that has happened since the last halving, it is almost miraculous how well BITCOIN has performed. I am more convinced than ever that BITCOIN is going to succeed even more, so much so that even my expectations may not even come close to the reality in the future.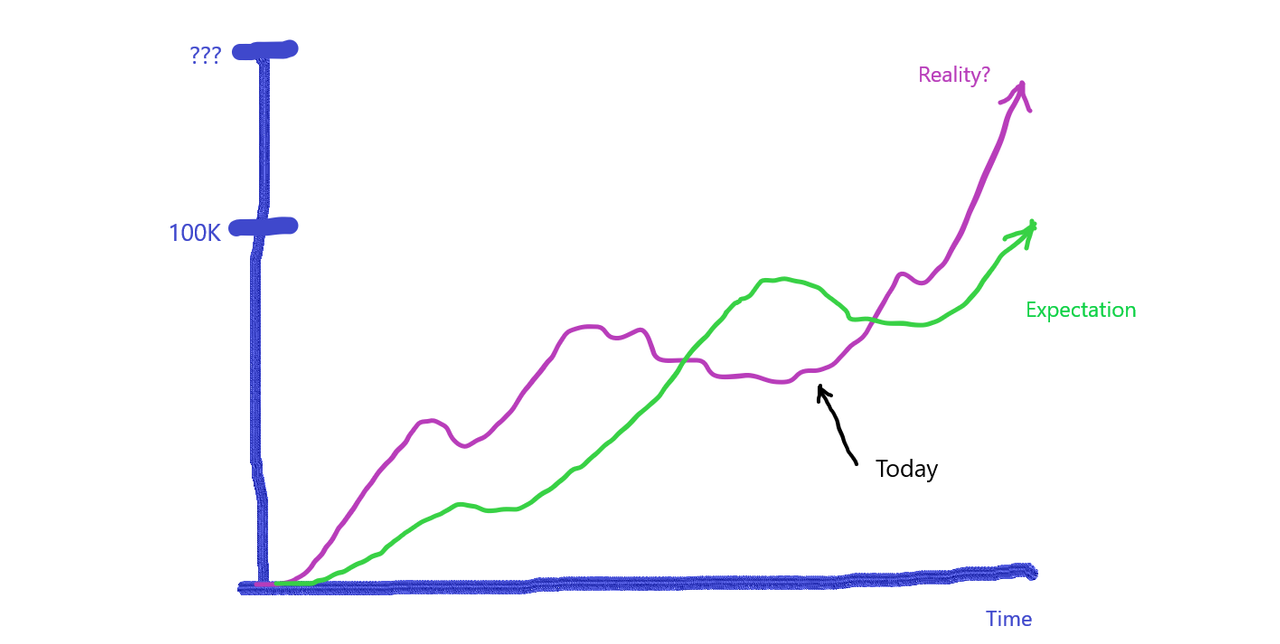 Posted Using LeoFinance Beta