I still maintain that $ 41,000 should be the end of wave B, followed by a downward "C" wave nonetheless, and although my count is still valid (See here for more information)), the upward flow of BITCOINS that are transferred from exchanges to personal wallets never ceases to amaze me.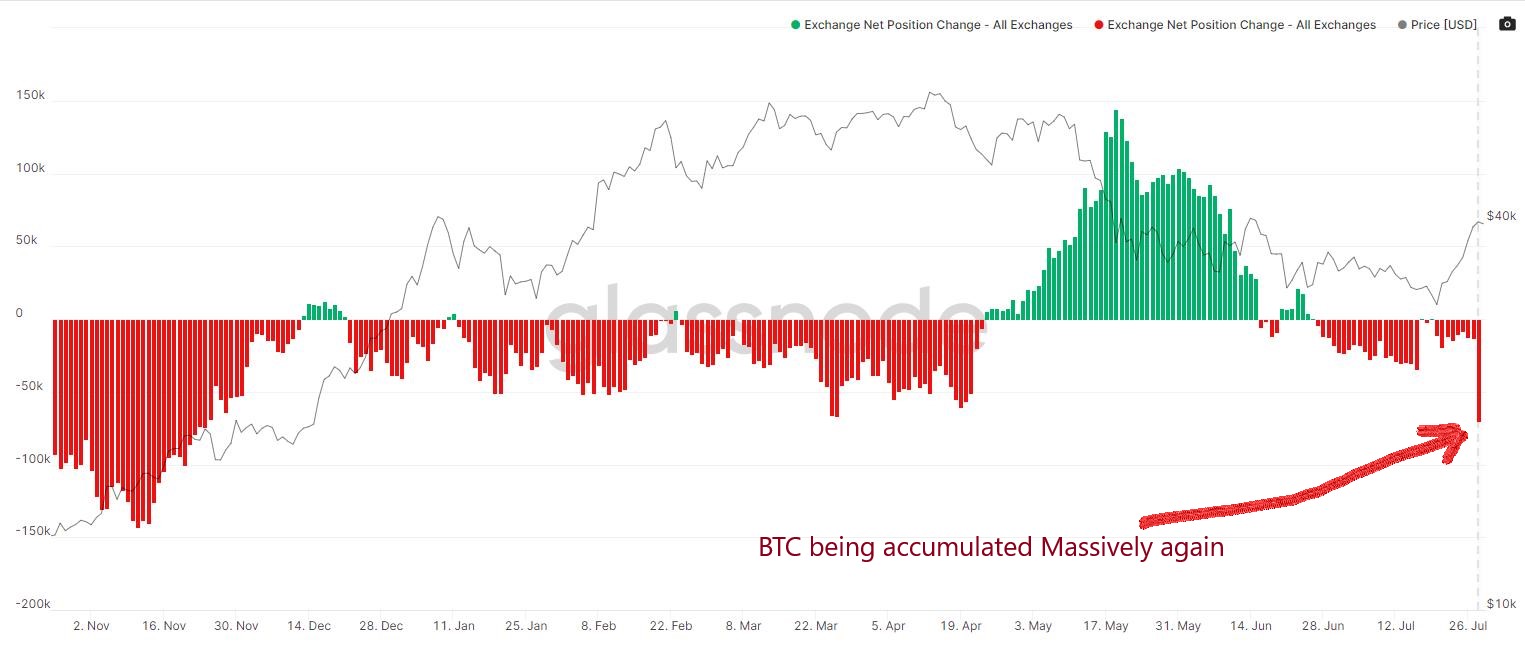 We are seeing a negative balance of BTC accumulated in exchanges again and that causes scarcity and so, a rise in price.
I would be super happy to see my count invalidated, there is no doubt that $41,000 is the border to beat and it seems that we continue to hit it, this time with more force since the trading volume is also rising.
Take a look to see which exchange is experiencing the biggest BTC leak:
BINANCE Exchange: (Leak of -37000 BTC)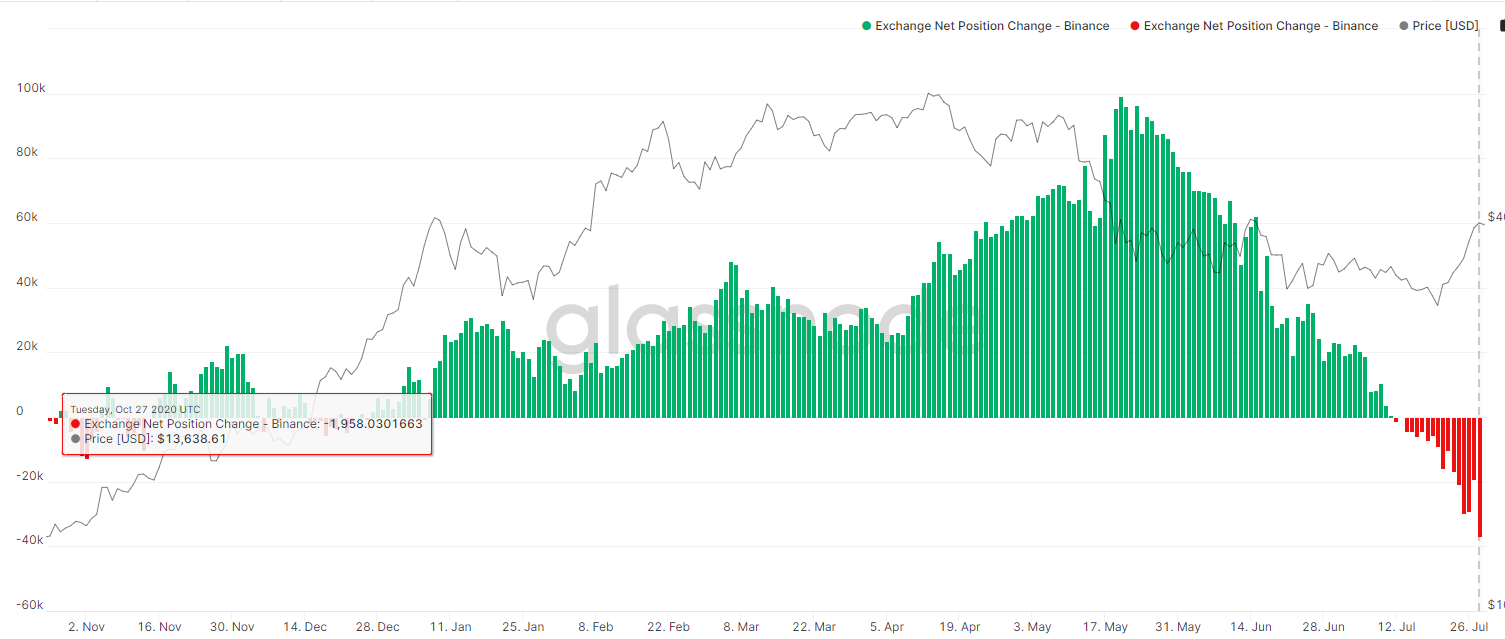 KRAKEN: (Leak of -5700 BTC very tiny amount in comparison with BINANCE)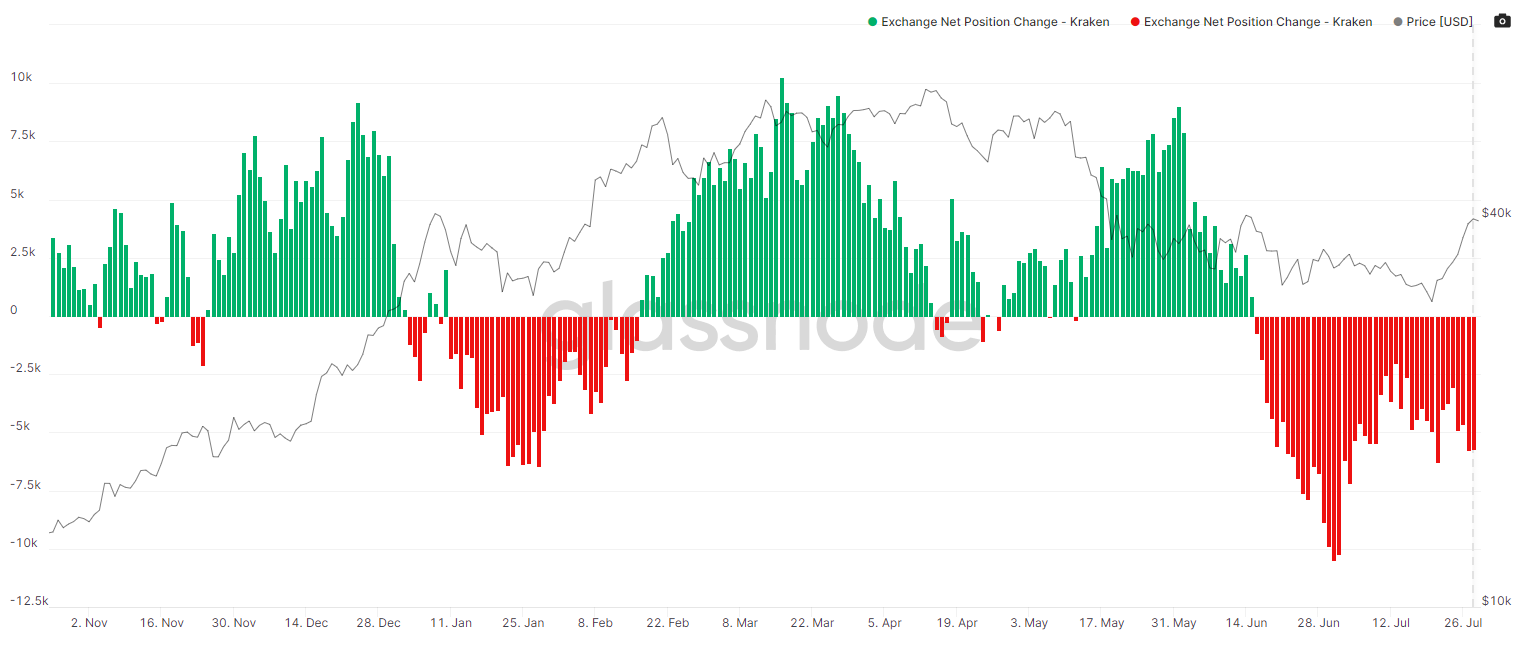 BITTREX: (-4900BTC tiny as well)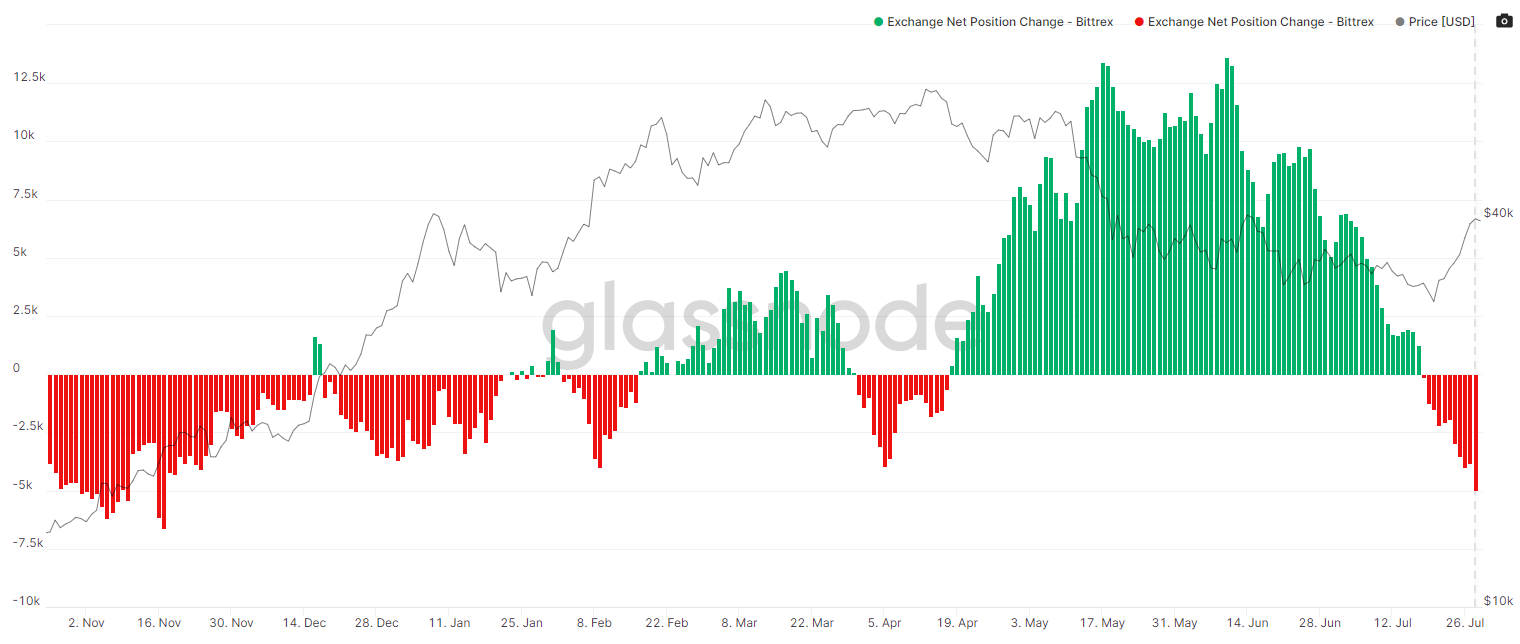 COINBASE: (41000 BTC IN)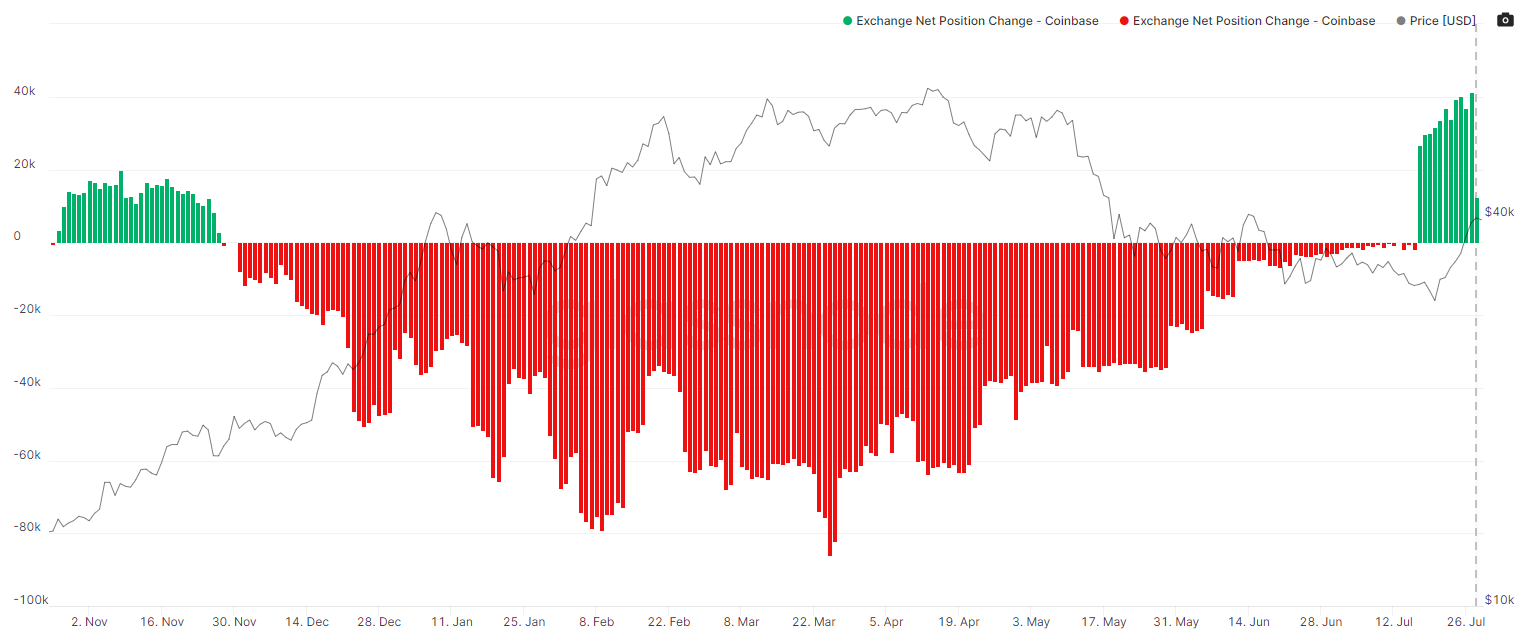 Binance appears to be the most leaky exchange, obviously due to its latest news of restricting BTC withdrawals to a maximum of 0.06 BTC for unverified accounts.
What is curious is to see that COINBASE, one of the most important exchanges, seems to be receiving a large part of these BTC that come out of BINANCE and others ...
The good news is that in general, there are many more BTC leaving exchanges than entering.
---
*Disclaimer: This is just my personal point of view, please, do your own assessment and act consequently. Neither this post nor myself is responsible of any of your profit/losses obtained as a result of this information.
Posted Using LeoFinance Beta