After 11 Days "ranging" between 10585 and 9950 USD, that looked as an eternity for the crypto addicts, finally today seems that the market has decided the direction of the next steps.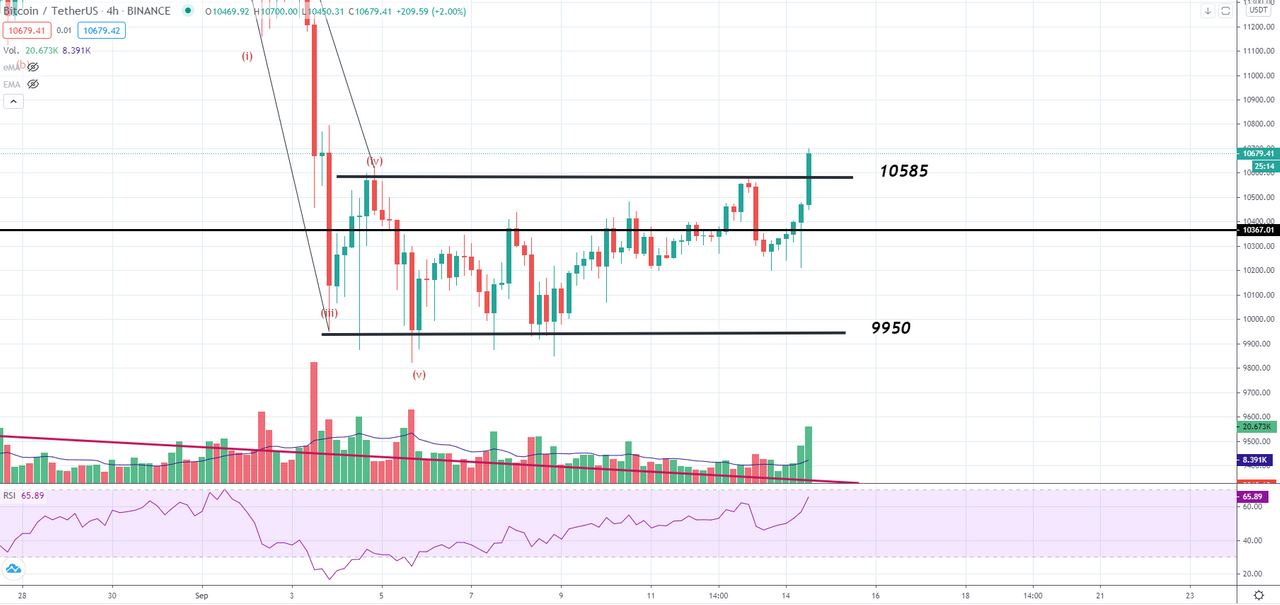 But, it is not the fact that we have broken this tedious range what I like the most...the most important is that all of these nice green candles on the 4 Hour chart are coming with a nice increase on Volume: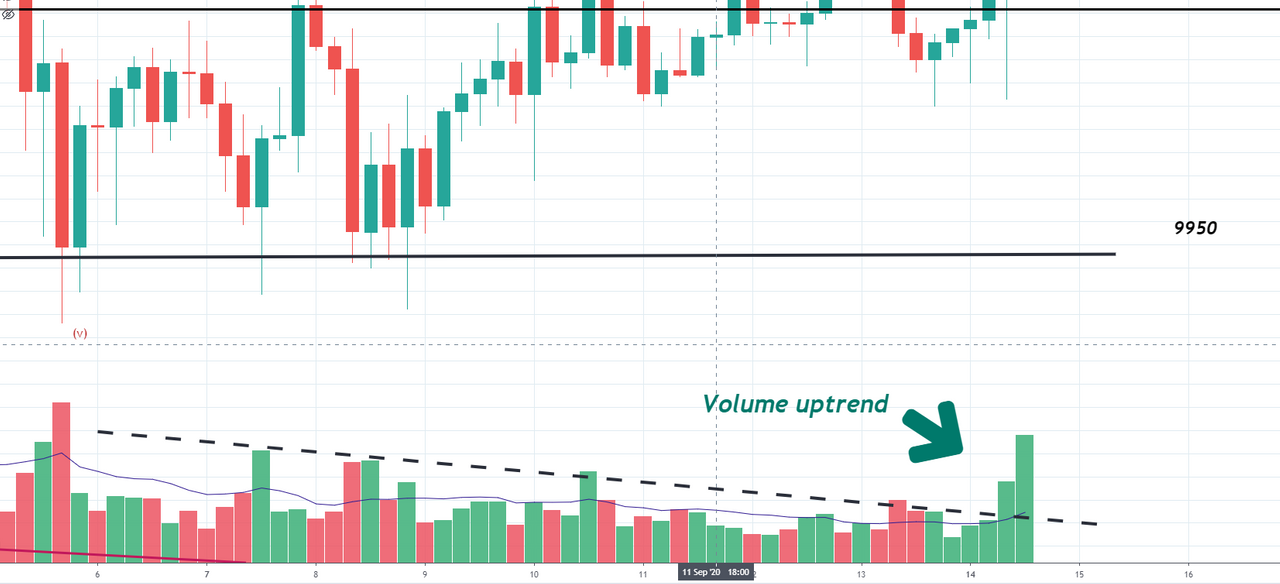 It may be possible that the correction would be completed already if we assume it as an Zig-Zag correction (5-3-5):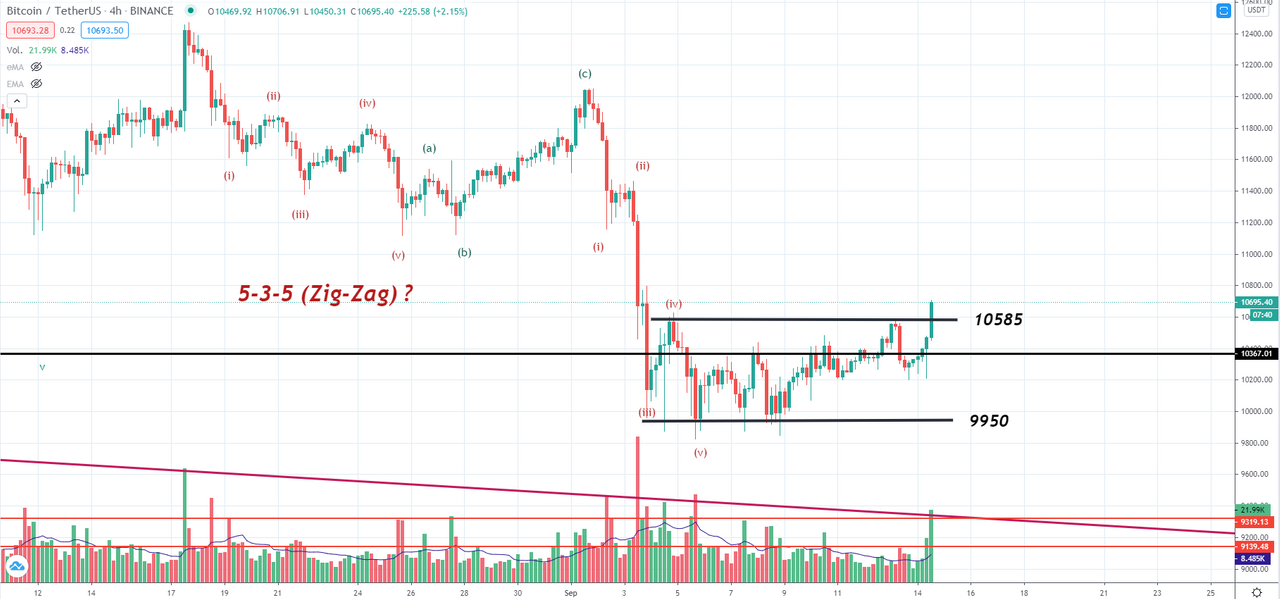 Also, this movement seems to be supported by the stocks market which are moving on favour as well.
Important to say as well that, apparently, no major resistance is on the horizon that would prevent BITCOIN to rise at least till 11100 USD, getting back to the levels played a couple of weeks ago.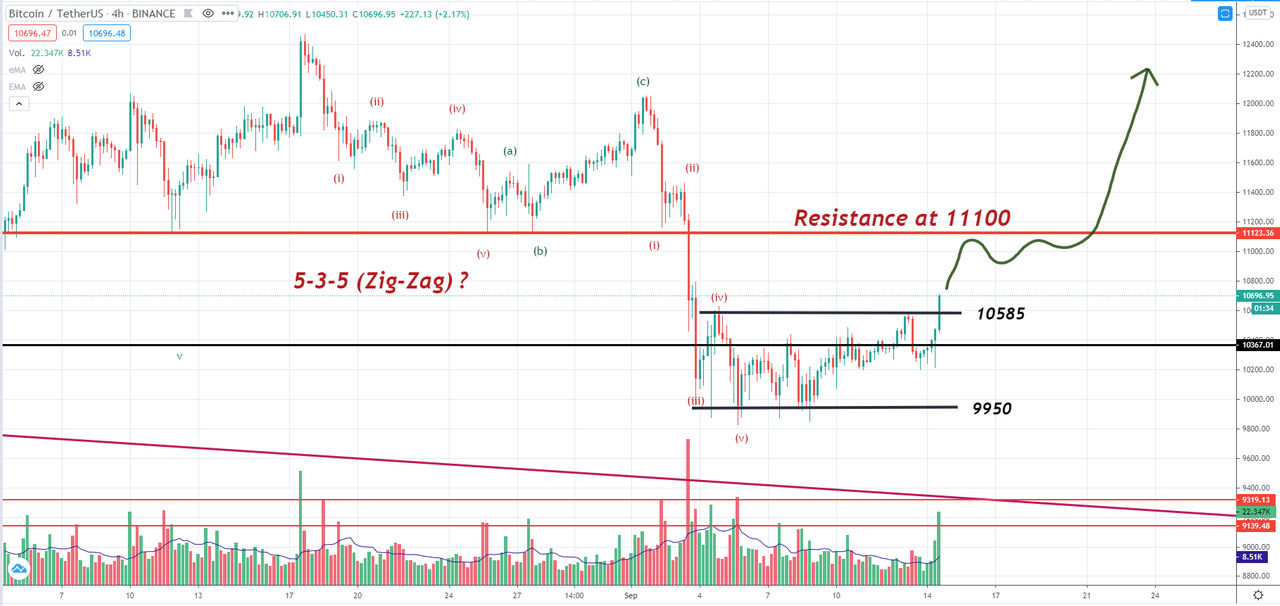 Be careful in any case.
*Disclaimer: This is just my personal point of view, please, do your own assessment and act consequently. Neither this post nor myself is responsible of any of your profit/losses obtained as a result of this information.