Back from holidays already, seated in front of the computer screen, trying to understand current situation of the crypto market which has provided me some fun these past weeks while "playing" Altcoin futures on the mobile app.
It has been an easy game actually because after the rise of BITCOIN by the end of July, breaking the 10000 USD Long term resistance, all the altcoins have been pumping pretty well just after and for a sustained time.
Since almost a week already, seems that the crypto king stop pumping and it is taking a little rest for a while. It is timidly correcting a little but, in my opinion, what is doing is just consolidating the current level, above the 11000 USD.
The economic cycle in short-term timeframes is always the same, chronologically speaking:
Sustained rise of BTC
Followed by Major Altcoin rise. The intensity of the pump effect used to be very high and multiplies a few times the rise percentage of BTC
Immediately after, the rest of the Altcoins start pumping like crazy.
Then, we have some exhaustion of BTC current rise, followed by the dumping of the altcoins which, in most of the cases are even more intense that the short falls of BTC
Then, the cycle, on a bull market restarts again...
So, normally, we have an inflow of USD and TETHER that increases BTC price, then, from BTC to Altcoins and from Minor/medium altcoins again back to USD and TETHER, and also some remains on BTC and a few major altcoins (ETHEREUM).
The effect of BITCOIN movements over the rest are really powerful, you can see the consequences on the coingecko rank, observing the colum of the 7-day price change: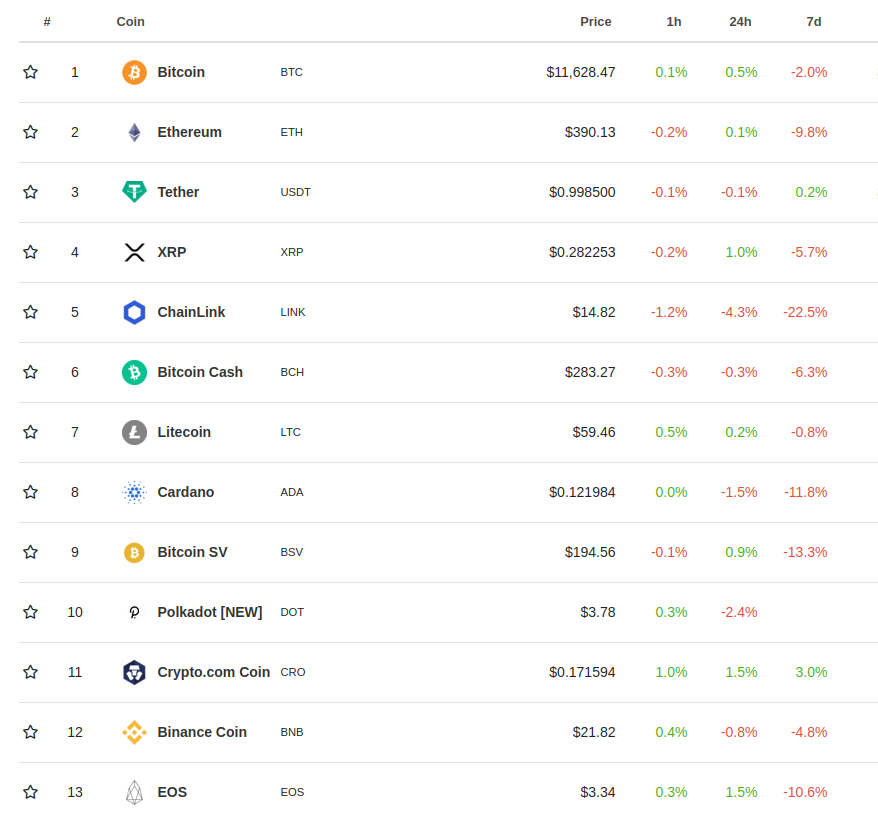 A small hesitation of about 2% in a week of the crypto king produces a fall 22% on LINK or 12% in ADA or 10% in ETHEREUM.
Does it mean the Bull market is over?
Obviously, I don't think so but BITCOIN can still do some small movements down which would shake altcoins and exclude weak hands from the market, that's for sure, because it is what is happening always.
As I said, in my opinion, we are consolidating the current range, between 11200 and 12000 USD and what I see more interesting now is that we have lived many times this situation in the past.
Last time was April 2019: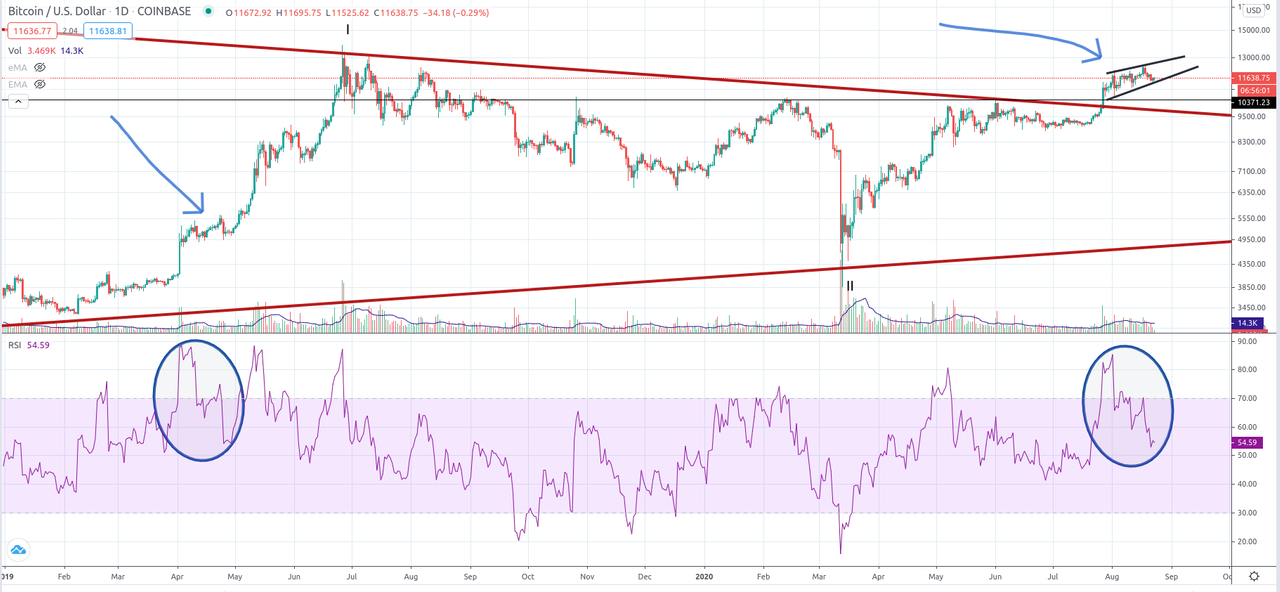 Very similar pattern, very similar RSI and very similar volume and an impressive rise afterwards of 60% which brought BITCOIN price from 5000 to 8000 in a first instance. Then it kept rising till 13000 USD so (+164%)
That was an amazing jump
...and only making use of the "Bars Pattern" tool on tradingview you can have an idea of the projection, 20K in a first instance, 30K in a second one...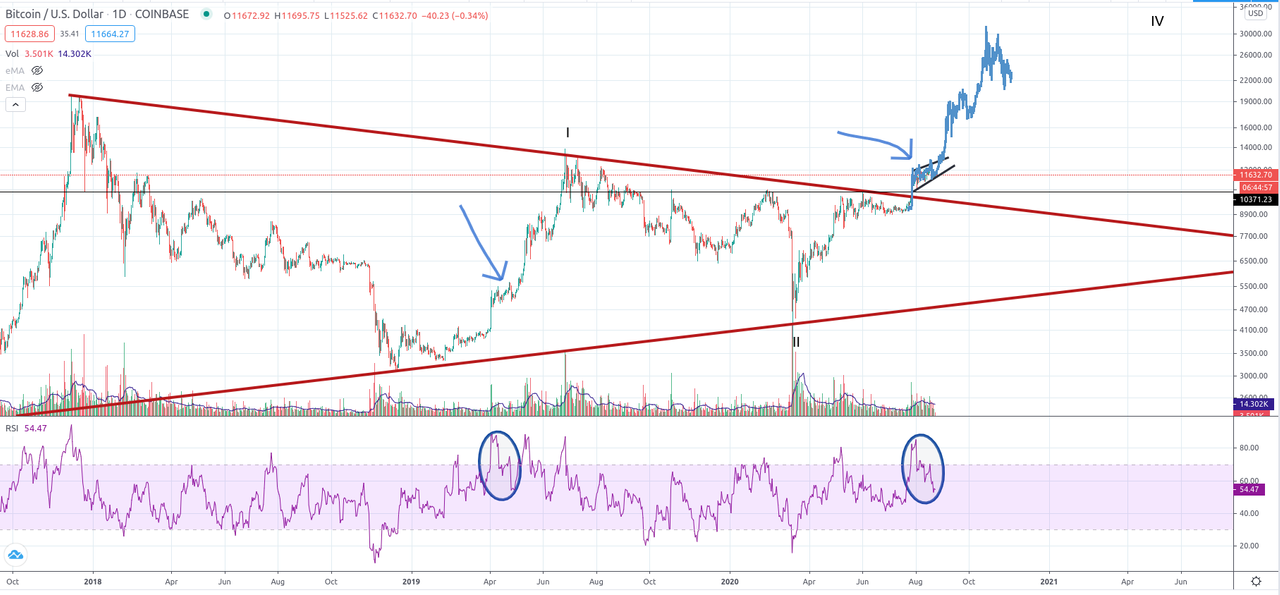 Can you even imagine what would happen with the altcoins market then?
INSANE
---
I'm sharing only my quick trading Ideas here, not financial advice at all ;-)
*Disclaimer: This is just my personal point of view, please, do your own assessment and act consequently. Neither this post nor myself is responsible of any of your profit/losses obtained as a result of this information.

JOIN ME on HIVE, use my referral and I will help you:
https://peakd.com/register?ref=toofasteddie