We have seen some bad performance of the crypto market these past days but, there are some signs of recovery at this moment despite the tiny volume we are witnessing.
Firstly, we have an interesting BULLISH DIVERGENCE on the RSI 1H time-frame. As you can see, even if BITCOIN reached the same level twice while falling, RSI did not fall the same.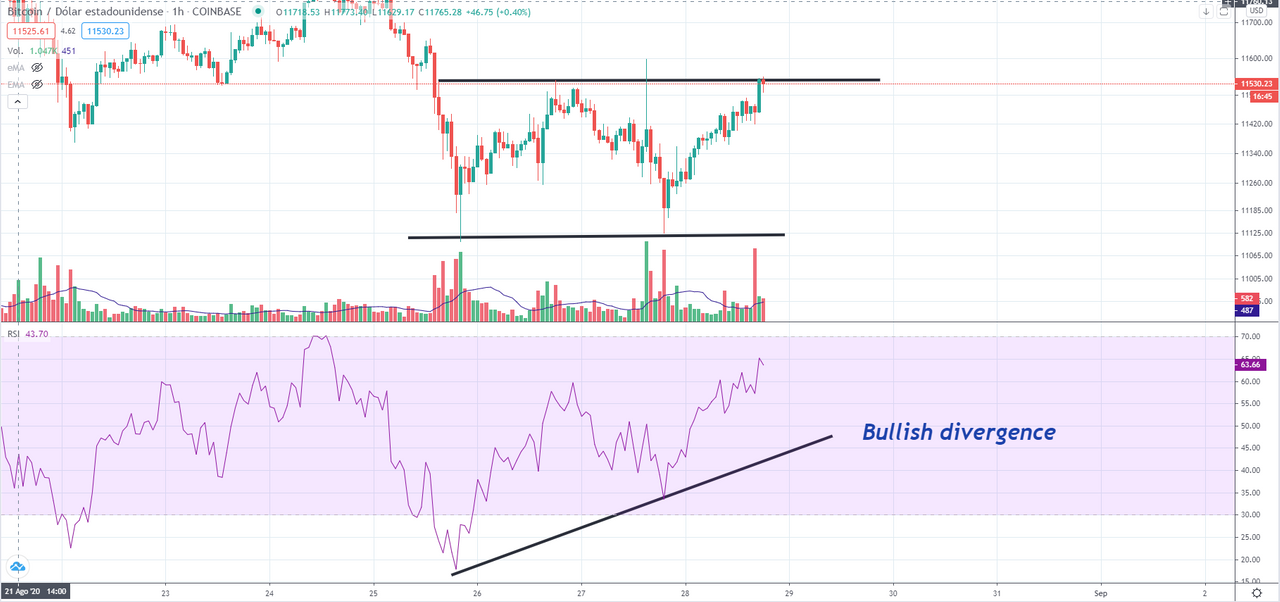 This Divergence is even much more evident if we observe the Total Market Cap chart on the hourly: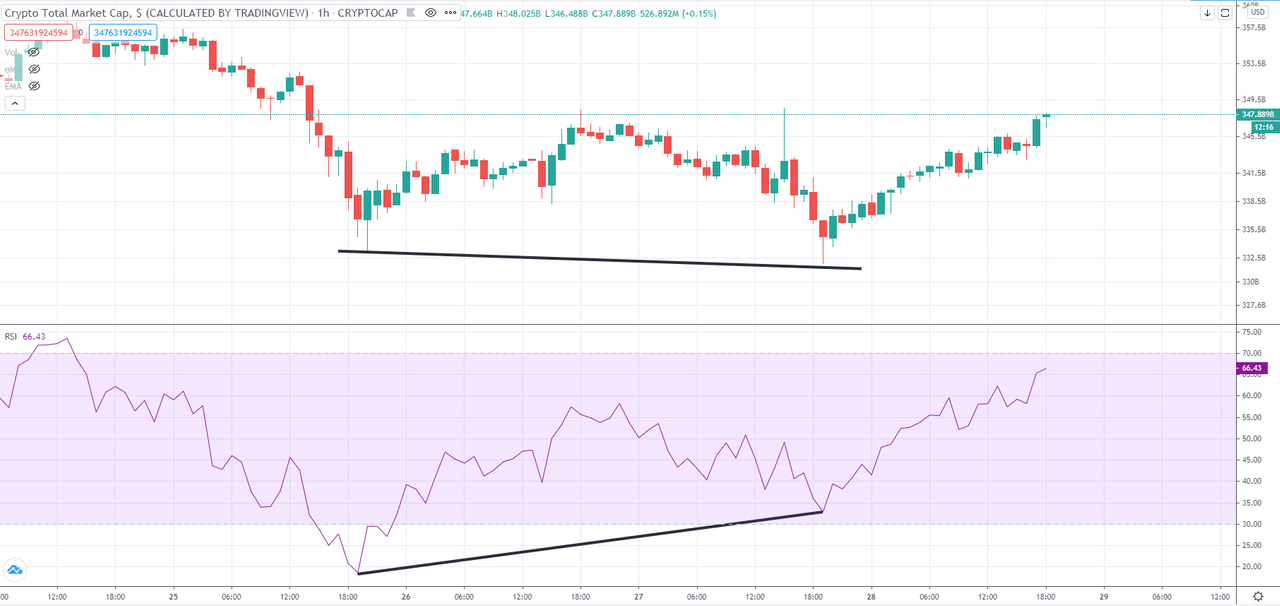 Then, we have another interesting indication. BITCOIN has double touched the same bottom level during this correction. This is called Double-bottom pattern and, statistically, used to have an effectiveness on success of 78%
(Image Source)
Additionally, but this is a minor observation, BITCOIN has broken the descending channel of this past few days.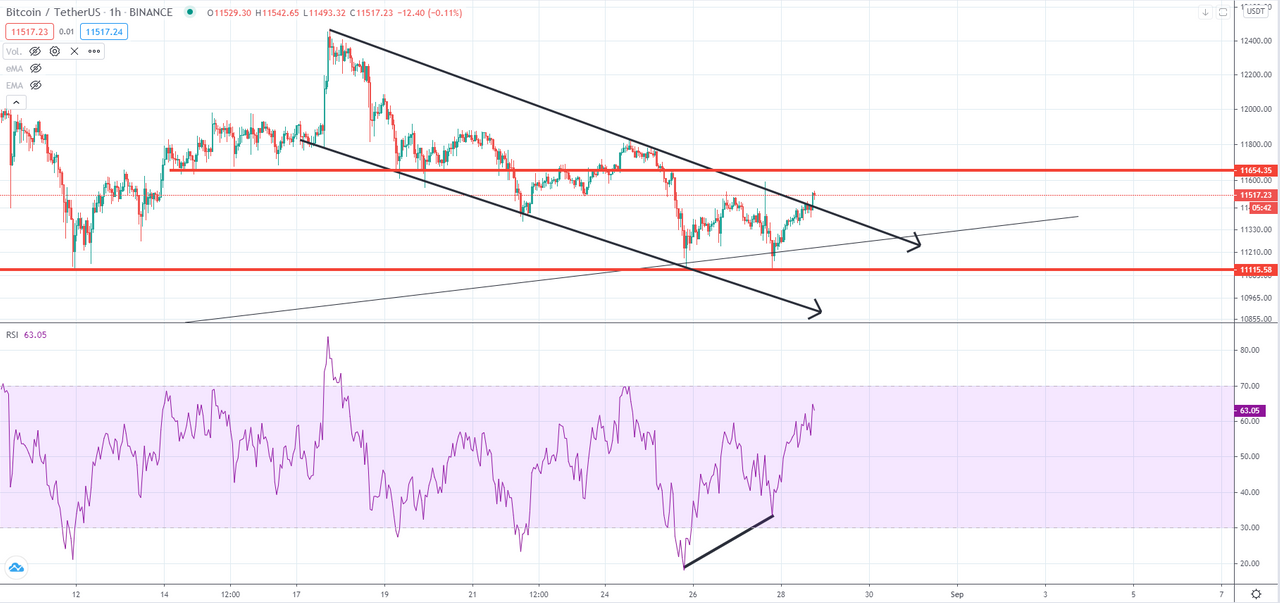 Everything seems to indicate for BITCOIN that 11700 USD is the new resistance to battle with. Perhaps, a good moment for "scalping" some other altcoins as well while consolidating the uptrend.
---
I'm sharing only my quick trading Ideas here, not financial advice at all ;-)
*Disclaimer: This is just my personal point of view, please, do your own assessment and act consequently. Neither this post nor myself is responsible of any of your profit/losses obtained as a result of this information.