We are experiencing a sort of little change of trend on the activity of the top 100 Richest addresses on BTC. They are maintaining their buying operations and reducing a little bit their sells during the past 7 days.
As you can see in the charts below, the Top100 have sold a total of 38000 BTC during the last 7 days while the amount bought has been 68000 BTC.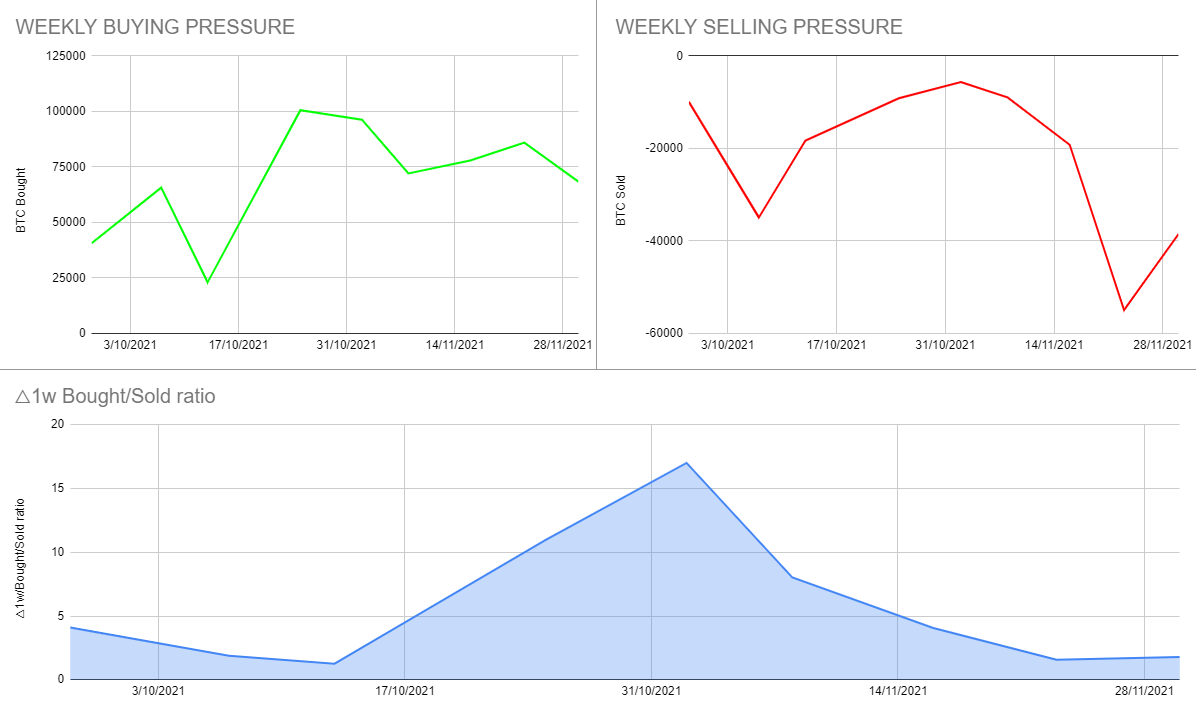 The weekly ratio BOUGHT vs SOLD has slightly improved passing from 1.5 to 1.8 which I believe is supporting the idea of a change on the trend somehow.
Collecting the monthly data, the difference between the BTC bought and sold is still under negative trend, obviously, in order to detect a change on a Market trend, this chart is lagging in time and, of course, it is not very useful in order to react. Currently, the Monthly BOUGHT vs SOLD ratio is 4:1, which is OK but remember that just 1 month ago, the ratio was about 30:1
The following is a chart of the 30 days Bought/Sold ratio, taking the data in a weekly manner not monthly...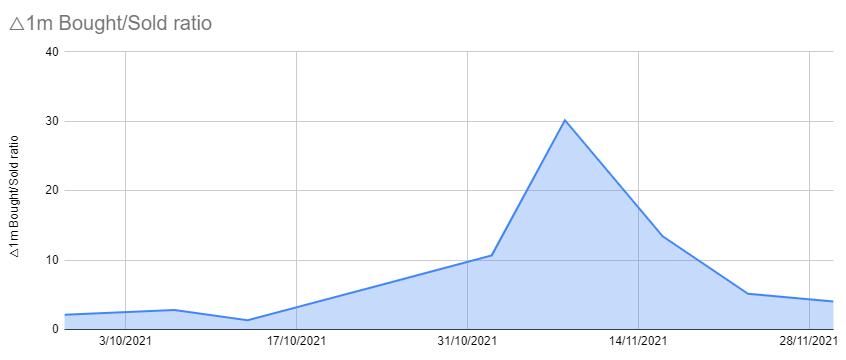 To conclude, the weekly trend on the behaviour of the top100 BITCOIN addresses indicates a slight tendency to increase purchases ==> BULLISH SIGN, while the monthly ratio still does not obviously reflect this trend.
---
*Disclaimer: This is just my personal point of view, please, do your own assessment and act consequently. Neither this post nor myself is responsible of any of your profit/losses obtained as a result of this information.
Posted Using LeoFinance Beta