It is time to write another Triple Beer Review for our beloved beer community. This time the beer is Triple D'Anvers from brewery De Koninck.
The beer should be an ode to the City of Antwerpen, but I do think that Antwerp does deserve a better triple to be honored with.
According to their website:
Tripel d'Anvers is a real Belgian tripel. Cheeky and exuberant, but with a big loving heart. An ode to the city by the brewer.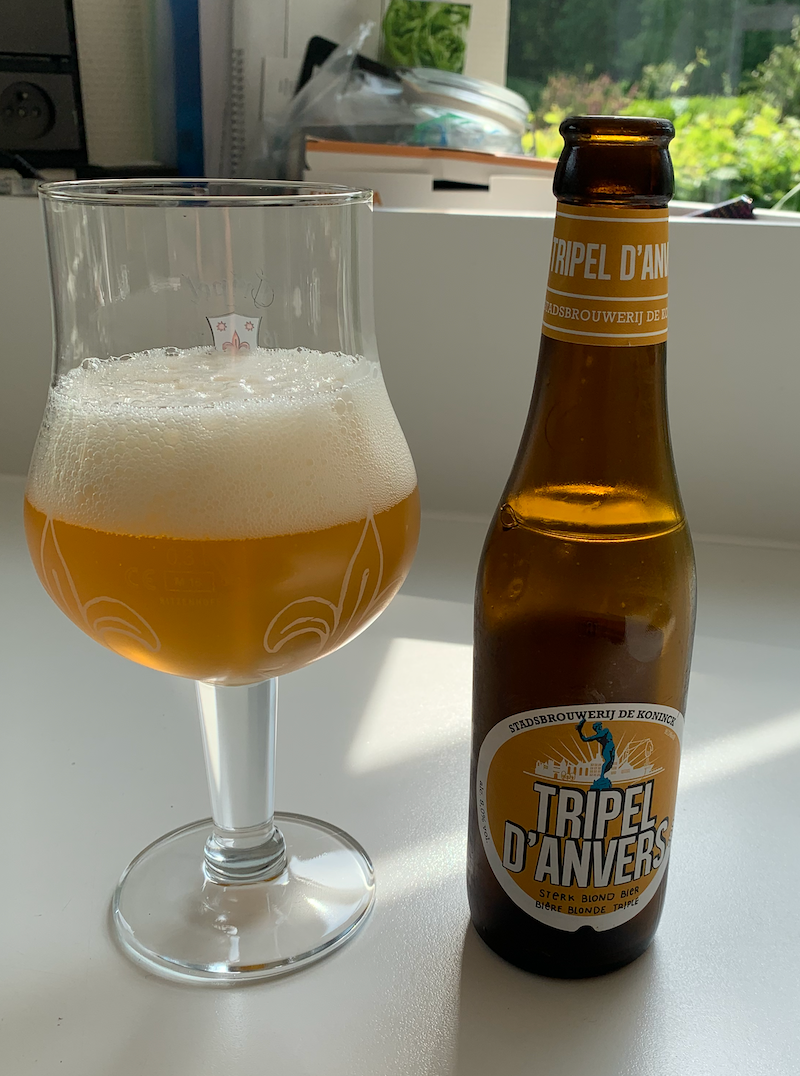 When filling the glass the head (foam) doesn't come as high as I do want it. I do like my first sip to be a foam sip. Believe it or not. I do have to be honest it is possible that it has something to do because I am using a Karmeliet glass. Doubt it but it could be.
The Taste
It did taste better than the last time I did try it out. We do have to be honest and understand that circumstances do have an influence how you do taste a beer.
It is rather sweet and does have some flavor, but not the spicy ones which they do claim on their website.
But I should not be surprised that it is not a beer for me. They do use coriander, which I don't even like in food and also some orange peel. Still don't understand what this does add to food or drinks.
With 8% of alcohol, this is a triple which isn't so strong after all.

The score
While it isn't a bad triple after all; I already did drink worse Triples than this one. I doesn't get an A grade on my score card. This is due to the spices they use. Probably for others this will be an A-grade beer.
It does get better sip after sip tough, but won' be purchased again.
The website of the brewery can be found here:
https://www.dekoninck.be/en/beers/tripel-danvers
To bad it doesn't have a webshop.
Because a great Beer post does consist of 3 images, here is the scenario where I did try out the beer. My backyard of course!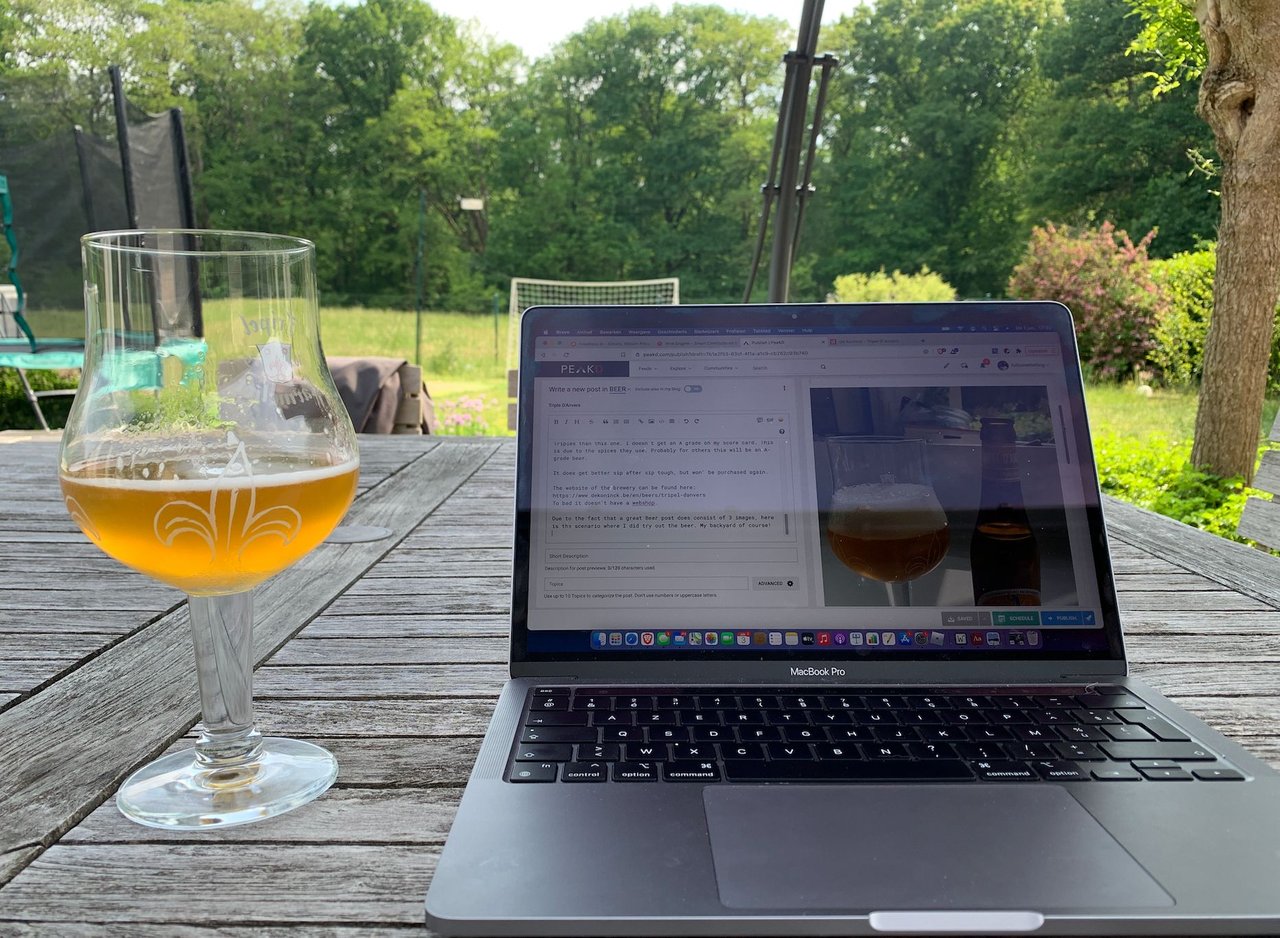 Cheers,
Peter