On the morning of Easter in 1901, sponge fishermen from the Greek Dodecanese took from the sea, close to the island of Antikitira near Crete, a piece similar to a greenish-green salmon. Once clean of corals and inlays and examined by archaeologists, he showed an amazing interior machinery composed of gears, wheels, axes, eccentric drums, pendulums and finely worked needles, perfectly accommodated inside a case provided with three quadrants.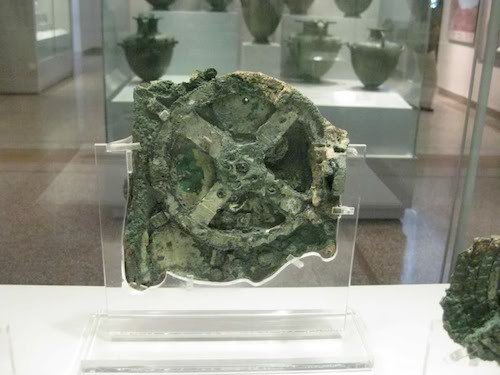 There is no doubt that it was an astronomical clock, and so the experts proved it. These fixed their antiquity in 50 to 80 years before our era. The clock worked like those of the 20th century, giving the positions of the zodiac, the movements of the tides, the revolutions of Mercury, Mars, Jupiter and Saturn, the year and the current month, and all the divisions of the year. Never before has an archaeologist found such a complex and refined mechanism.
Before 1901, the first watch that was known was made by the monk Gerbert, who was later Pope with the name of Sylvester II.
Since Aristotle had thought of building a watch whose hands were moved with weights, but never managed to regularize the movement of the wheels. The old clocks were sun or sand or water clepsydras. The first wall clock, built by Henri de Vic, was installed in 1370 at the Palace of Justice in Paris.