Eusébio da Silva Ferreira, Black Panther, was born on January 25, 1942 in the city Lourenço Marques (Mozambique).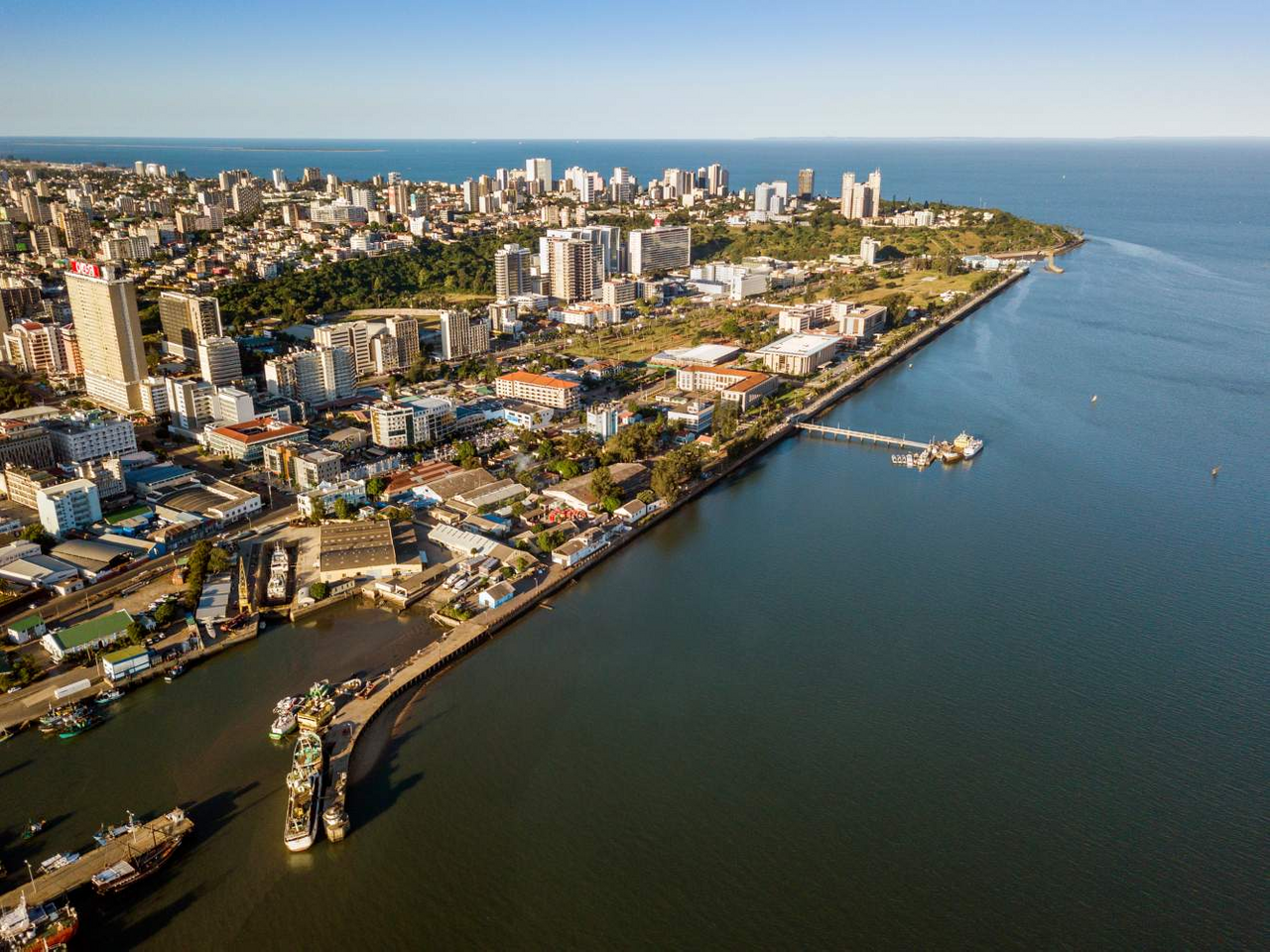 Eusébio was the 4th son of Laurindo António da Silva Ferreira and Elisa Anissabeni.
Eusébio's childhood was one of extreme financial difficulties.
At the age of 8, Eusébio lost his father due to the disease Tetano. At this moment his mother was alone with 5 children to raise.
As time went on, Eusébio began to demonstrate his love for the Futel. In the room he shared with his brothers he had several different club badges.
His dream of being a football player hindered his school life, as Eusébio constantly missed classes to go play football with his friends.
His mother did not like anything that he missed classes to play football, as she did not see any future in football.
About this, a few years later, Eusébio commented the following:
My mother hated that I got stuck in football. She took my foot and wanted me to care about school and stop playing football. But I do not know how to explain there was something that pulled me. She felt a frenzy in her body that only satisfied with football.
One of the times that Eusébio was playing with his friends, a scout named Chico appeared, who is an electrician but had the dream of working with football, and was delighted with Eusébio playing.
He was so managed that he got the talent of Eusébio he decided to create a football team called "Os Brasileiros" where each of the players had the nickname of a Brazilian player.
Eusébio received the nickname Néné. who was a center midfielder.
This team quickly gained fame in the youth amateur championships.
At the age of 15, Eusébio tried to enter the Clube Desportivo de Lourenço Marques, affiliated with Sport Lisboa e Benfica, but ended up being refused because he was considered too thin and small.
After that, Eusébio decided to try his luck at Clube Ferroviário where he was also refused.
However, the Sporting de Lourenço Marques club, affiliated with Sporting Clube de Portugal, did not make the same mistake and invited Eusébio to join the club.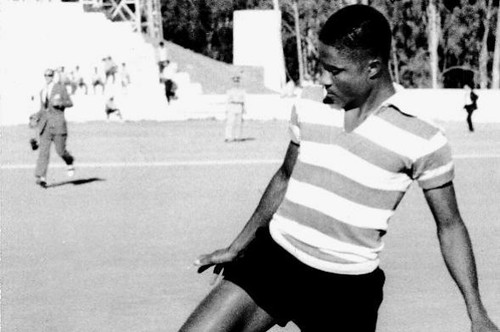 Eusébio played for Sporting Lourenço Marques until the age of 18, always playing professional football.
However, Eusébio did not like Sporting Lourenlo Marques, as this was not the club that his father supported and this club was considered to be a club for rich people who did not like black people.
Eusébio's debut was against Clube Desportivo Lourenço Marques and he made a hat-trick (aged 16).
In this first season Eusébio scored 30 goals and was champion for Sporting de Lourenço Marques.
In 1960, Bauer, a former Brazilian player, saw Eusébio play in Mozambique who referred him to São Paulo FC saying he had the same style as Pelé but São Paulo did not care what he was told.
So Bauer decided to get in touch with his former coach at São Paulo (Béla Guttman), who at this point was already trained by Sport Lisboa e Benfica and indicated Eusébio.
For Sporting de Lourenço Marques Eusébio he played 42 games and scored 77 goals.
At this point, a dispute began between Sporting CP, who had already agreed with Sporting de Lourenl Marques for Eusébio to go to Portugal to test, and SL Benfica.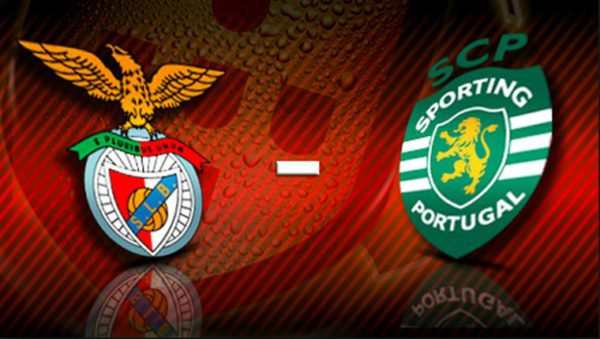 SL Benfica sent a manager to negotiate directly with Eusébio's mother.
This officer sent Eusébio by plane to Portugal traveling under the woman's name and sent a telegram to Sporting CP to say that Eusébio was already on the boat en route to Portugal.
When he landed in Portugal, Eusébio was taken to a hotel by SL Benfica officials.
When Sporting CP learned of this he offered twice the money to Eusébio's mother but she did not accept it, as he had already promised that his son would sign for SL Benfica.
A week later, Eusébio was announced as signing SL Benfica.
It was only 4 months after his arrival in Portugal that Eusébio could be registered as a Benfica player, as it was only at this point that Sporting de Lourenço Marques sent a letter freeing the player to do so.
Eusébio made his debut in May 1961 in a friendly game against Atlético de Lisboa in a 4-1 victory where he scored a hat-trick.
When I entered the field I came across a crowd that was already shouting my name demonstrating the confidence that I never forgot.
Eusébio began to create admirers within the club with the talent he demonstrated in training.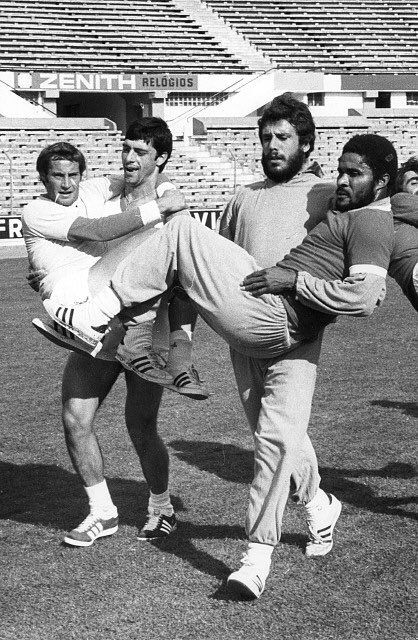 Teammate José Águas said the following to a newspaper:
It may be me, but someone has to go out for Eusébio to play.
In the first season, Eusébio won his place as a starter with the games, making an incredible debut season.
It only took 5 games and 9 goals for Benfica for Eusébio to be called up for the Portugal team.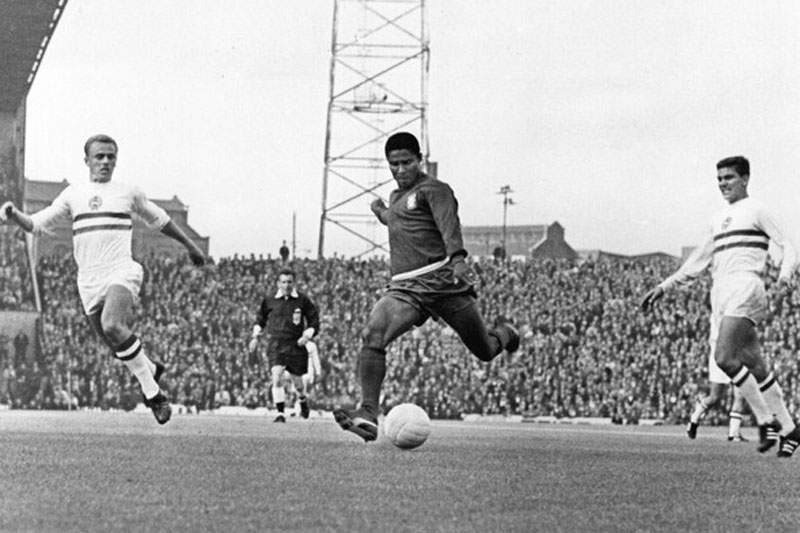 Eusébio debuted in a qualifying game for the World Cup in 62 against Luxembourg but despite having scored a goal Portugal lost 3-1 and was not qualified for the World Cup.
At benfica he ended the season with 29 goals in 31 games but Benfica was in 3rd place in the championship. However, he ended up winning the 2nd Champions League title against Real Madrid (5-3) with 2 goals from Eusébio.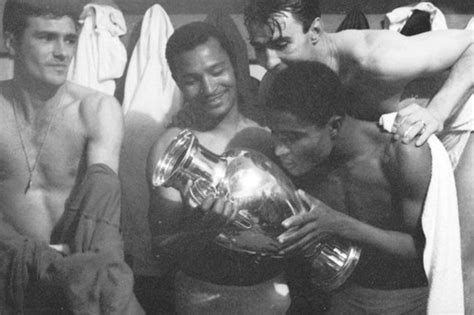 Eusébio was in 2nd place in the dispute for the Golden Ball.
In 1965, Eusébio won the Golden Ball despite Benfica losing in the Champions League final against Inter Milan.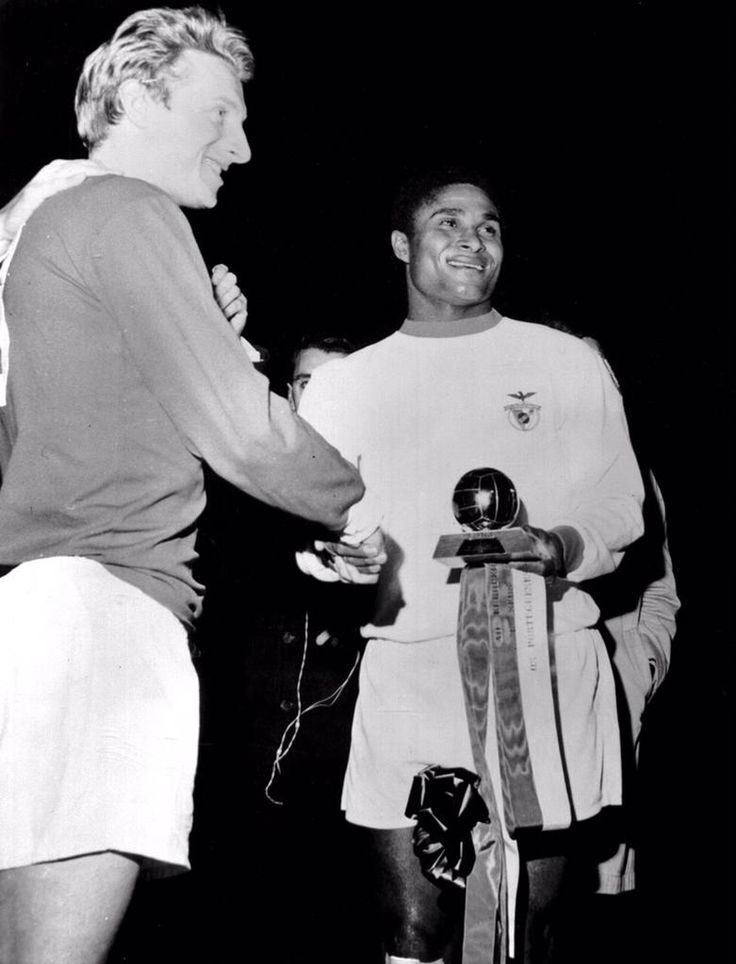 Eusébio was the best scorer in this edition of the Champions League with 9 goals.
At that time Eusébio already had several clubs interested in him, mainly Inter Milan, who in 1964 offered him a salary of 16 thousand escudos (escudos was the Portuguese currency at the time).
Except that due to the importance he had in Benfico, the Portuguese government did not want him to leave the country and so he ended up being sent to the military.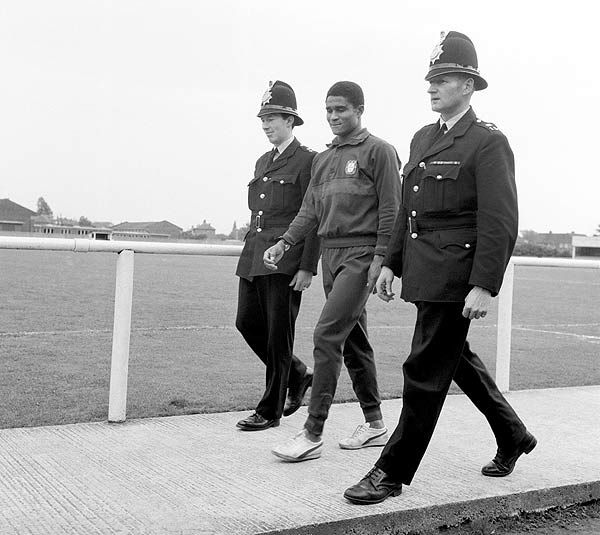 When he finished his passage in the army he returned to Benfica and if ordered was increased to 4 thousand escudos.
The name of Eusébio started to be spoken by all the people of the world of soccer in the World Cup of 66 after Portugal had won all the games of the group stage where Brazil was also.
In the quarter-finals Portugal played against North Korea and won 5-3 with 4 goals from Eusébio.
Portugal would eventually be eliminated in the semi-finals against England.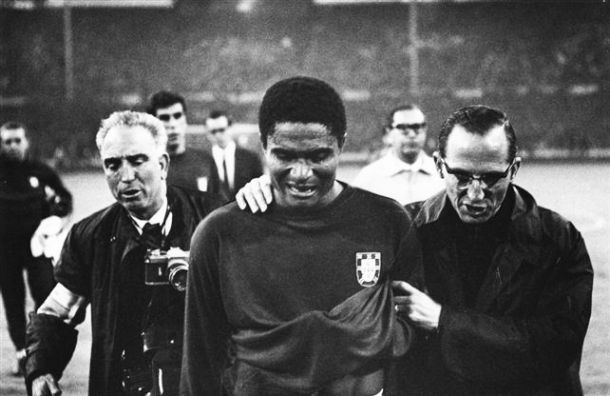 Eusébio ended the World Cup as the best scorer with 9 goals in 6 games.
When the World Cup ended, Juventus made a proposal to Eusébio offering a salary of 90,000 escudos, but shortly after the offer, the Italian federation banned Italian clubs from hiring foreign players for a few years.
During his career Eusébio had several serious injuries having performed 1 surgery on his right knee and 5 on his left knee.
At the end of the 1974/75 season, on June 18, 1975 in a game against Raja Casa Blanca.
Eusébio ended his career at Benfica, as he was 33 years old and the serious physical problems no longer allowed him to play with the same performance.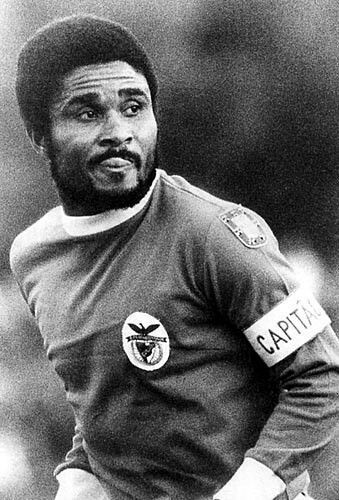 In the 15 years that Eusébio played for Benfica he scored 638 goals in 614 games and won 17 titles.
For the national team, Eusébio scored 41 goals in 64 games, being the 3rd highest scorer in the team's history.
After ending his contract with Benfica, Eusébio also ventured to play in the NASL (North American Soccer League) in three different teams Boston Minutemen (1975), Toronto Metros-Croatia (1976) where he won the championship and the Las Vegas Quicksilvers (1977).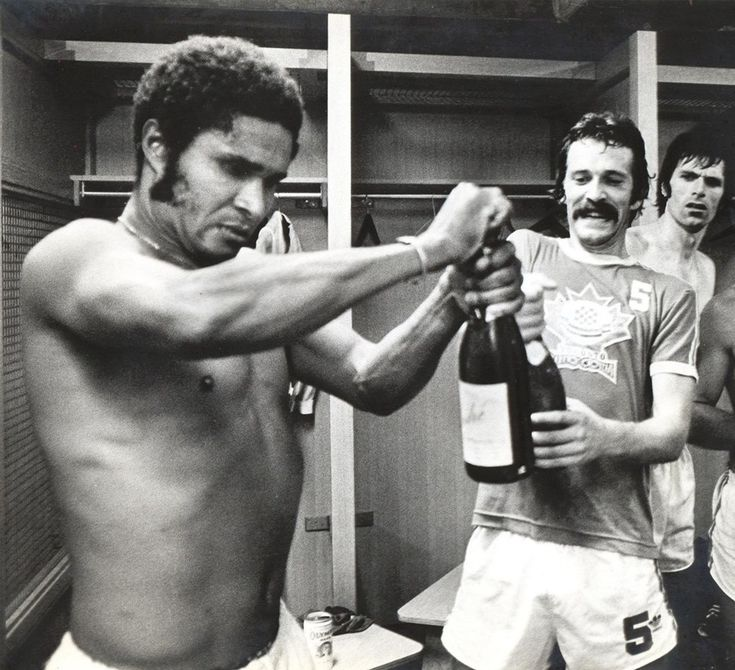 He still returned to Portugal and played at Beira-Mar and União de Tomar.
But in none of these teams did he manage to play enough due to physical problems and injuries that kept him away from the pitch for a long time.
Eusébio definitely ended his career when he was 37 years old.