For over a year, the weekly Splinterlands AMA has been the best way for the founders and team to connect with the community, respond to feedback and answer questions. These AMAs have always been hosted by co-founder Dr. Jesse "Aggroed" Reich in the #AMA channel of our Discord server. Tonight for the first time, the AMA will additionally be shared live with 4 external platforms.
Tonight's AMA is at 8pm EST
For all questions, we will (for now) still be relying on the community chat within the #AMA channel of our Discord community. That chat will be streamed out on video for external viewers to see. If you would like to submit a question during the AMA, please join our DISCORD COMMUNITY and present your question in the #AMA channel in the following format.
"QUESTION: Why is Splinterlands so amazingly awesome?"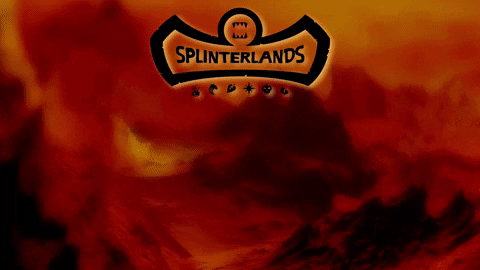 We hope that starting this livestream will usher in a new era of connectivity for Splinterlanders everywhere. We understand that many of our players and community members are not available in Discord, and for others a group Discord call is not the most convenient or desirable approach to an AMA. Beginning tonight, you will all be able to watch and listen to the live AMA on any of the following platforms.
Where to Watch
Twitch
We have never had an official Twitch channel for company live streams, but we do now. Hopefully once a following is built there, we will be able to launch additional streaming initiatives such as large live tournaments, AMAs and giveaways. If you are a Twitch user, please follow our new account, SPLINTERLANDSOFFICIAL. 
Youtube
Our OFFICIAL YOUTUBE CHANNEL has rarely been used in the 3 year history of the game. We have never had a strong focus on making videos, nor on utilizing mainstream social media platforms such as Youtube. With this large step into the mainstream, we hope to quickly build a substantial following on Youtube, turning the channel into a more active video resource for Splinterlanders. If Youtube is the platform of your choice, please watch our broadcast there. While you're at it, subscribe and click the notification bell.
Twitter (Periscope)
Twitter has always been our largest presence in the world of mainstream social media. We always share news there first, and we're excited to extend this AMA live stream to our Twitter audience using Twitter's built-in streaming system, Periscope. FOLLOW US ON TWITTER.
Facebook
While Facebook is not always the best platform to achieve unpaid customer reach for a business, livestreaming there has always been quite effective. Every AMA will now be streamed to OUR OFFICIAL FACEBOOK PAGE. If you live in Facebook world, you'll be happy to watch us there this evening!
---
We hope you all enjoy this new look and step forward for the weekly Splinterlands AMAs. Of course, there will be technical difficulties that arise, but we're not stressing about it. Just like we have always done, with community feedback and some hard work, we'll turn this AMA stream into a well-polished machine in no time, increasing Splinterlands viewership, building our following and helping the community stay informed!
What's Happening?
Next DYGYCON Event - Saturday, July 17th @ 2-5pm EST
Splintershards (SPS) Release - before the end of July
---
Keep #PlayingToEarn!
Splinterlands on Twitter
Splinterlands Discord Community
Splinterlands Telegram Community
Splinterlands Documents
Splinterlands HIVE Blog
Splinterlands Publish0x Blog