The buzz around Splinterlands has been growing, especially for the last couple weeks. The numbers of players is increasing every day, and many collectors are watching the market-based values of their decks either maintain or even grow during these turbulent crypto times. 
Splinterlands players have battled more than 60 million times.  Through the combination of reward cards, Dark Energy Crystals, and daily/season rewards, the game has rewarded players with millions of dollars in value over its three years in operation. Every day, 600,000 or more blockchain transactions are logged in Splinterlands, making it one of the most active dApps in the industry. Even with these incredible numbers, Splinterlands is growing at an ever-increasing pace and attracting new worldwide attention every step of the way.
---
Land Sells Out
Just a few days ago on June 9th, the final plot claims to Praetorian land from the upcoming Splinterlands land expansion were sold. The rapid final land rush was ignited by a surge of new attention from the announcement of the upcoming governance token, Splintershards, which will begin its 65 month controlled release starting in July with a massive airdrop to players and collectors.
If you're reading this and FOMOing hard (which is not my intention), it is still possible to get Splinterlands land. That's the beauty of NFTs - they are always transferable, and in Splinterlands' case, they are tradable on multiple secondary markets. On the WAX blockchain, you'll find the official splintrlands collection at Splinterlands.Atomichub.io and on the game's native Hive blockchain, you'll find all tradable Splinterlands assets (including packs, land, DEC and more) at Hive-Engine.com.
---
Untamed Sells Out
As things often do in this industry, news of the land sellout combined with news of the upcoming governance token brought a new flood of attention to the fact that the 1.5 million pack Untamed Edition was near selling out as well. Pack sales increased dramatically, until yesterday evening on June 11th, the final Untamed packs were sold. Toward the end, packs were selling at an average rate of nearly 4000 packs per hour, with the last 10,000 disappearing in the span of about 25 minutes.
The Untamed Edition of 85 unique cards is the only core set that lots of our players have ever known to be sold in the Splinterlands shop, and many players are now speculating and theorizing about what will happen to the individual card markets now that no core booster packs are currently for sale. For now, ΛZMΛRÉ Dice packs are still available, but only for DEC, and only in limited supply.
In the above video, I do some voiceover commentary while watching the last of the packs sell.
---
What's Next
There is a lot to look forward to in Splinterlands. I won't go into tremendous detail about each of these things, but each of them is being eagerly anticipated by the Splinterlands community, and one by one they'll be here before you know it. So watch closely.
Splinterlands: Chaos Legion - The next core set of Splinterlands cards will be released at an undetermined time in the next few months. The total pack supply is unknown, but I can tell you first hand that the art is amazing and you'll love the look of these cards. Until the release of Chaos Legion, players and collectors will have to get by on only the unopened packs they have held, and those that are available in the secondary markets at Atomic Hub and Hive-Engine. And of course, many cards may become more scarce on the individual market as players needing them to complete collections are snagging them up one by one.
Splintershards: The Splinterlands Governance Token - Beginning in July, the new SPS token will be distributed daily to kick off the 65 month release of the token's total supply. There is a ton of future utility to this token, all of which can be found at the Splintershards Whitepaper. Do yourself a favor and read it thoroughly. As a way of extending even greater rewards to our existing base of players and collectors, co-founding CTO and SPS token master Matt Rosen has decreed that 13.33% of the total SPS supply will be distributed to the community based on the size and relative value of their collections. These airdrops will begin on a TBD date in July and last for exactly one year.
Yield Guild Games Joins Splinterlands - Yield Guild Games (YGG) is the biggest guild in the world of play-to-earn. They're changing lives all over the world and looking to foster the growth of the entire play-to-earn economy by supporting as many quality blockchain games as they can. Yesterday in the AMA it was announced that they will be forging a close partnership with Splinterlands and integrating their massive community of gamers with ours. Join their Discord community HERE, and check out their Play to Earn documentary about blockchain gaming in the Philippines and Axie Infinity. 
On-Site Rental System - Splinterlands is one of the only play-to-earn games with an easy system for delegating, leasing and renting cards. Soon this will be made even easier with an updated system of smart contract rentals that can be done directly through Splinterlands.com. Peakmonsters has done an incredible job of facilitating this feature for many months but on-site implementation is expected to make the rental system far more popular as countless more players realize that they can rent decks or rent out their unused cards for extra passive income.
The Land Expansion - Near the end of the year, the land expansion will be released, giving landowners the exclusive ability to work their land and mint item and spell NFTs which will be usable in the next iteration of the game. 
More Brawl Features - Guild Brawls are already a smash success, but over the next couple months there will be some new game-changing updates that will bring greater rewards, new Guild-exclusive cards called Gladiators, new buildings and more! Cryptomancer has been hard at work responding to player feedback and developing several new features that will be here before you know it.
---
Don't miss a single Friday AMA with founders Matt and Aggroed in Discord, and make sure you've subscribed to the Gold Foil Press, Splinterlands regular email newsletter.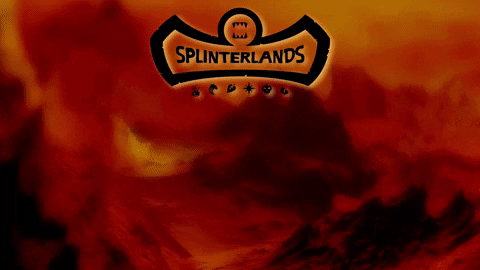 Keep battling for rewards and enjoying the game, and we'll keep on sharing Splinterlands, letting everyone know that we've got the most rewarding game in the world. And we're just getting started.
-Chris
---
See you on the battlefield!
Splinterlands on Twitter
Splinterlands Discord Community
Splinterlands Telegram Community
Visit the WIKI
Splinterlands HIVE Blog
Splinterlands Publish0x Blog